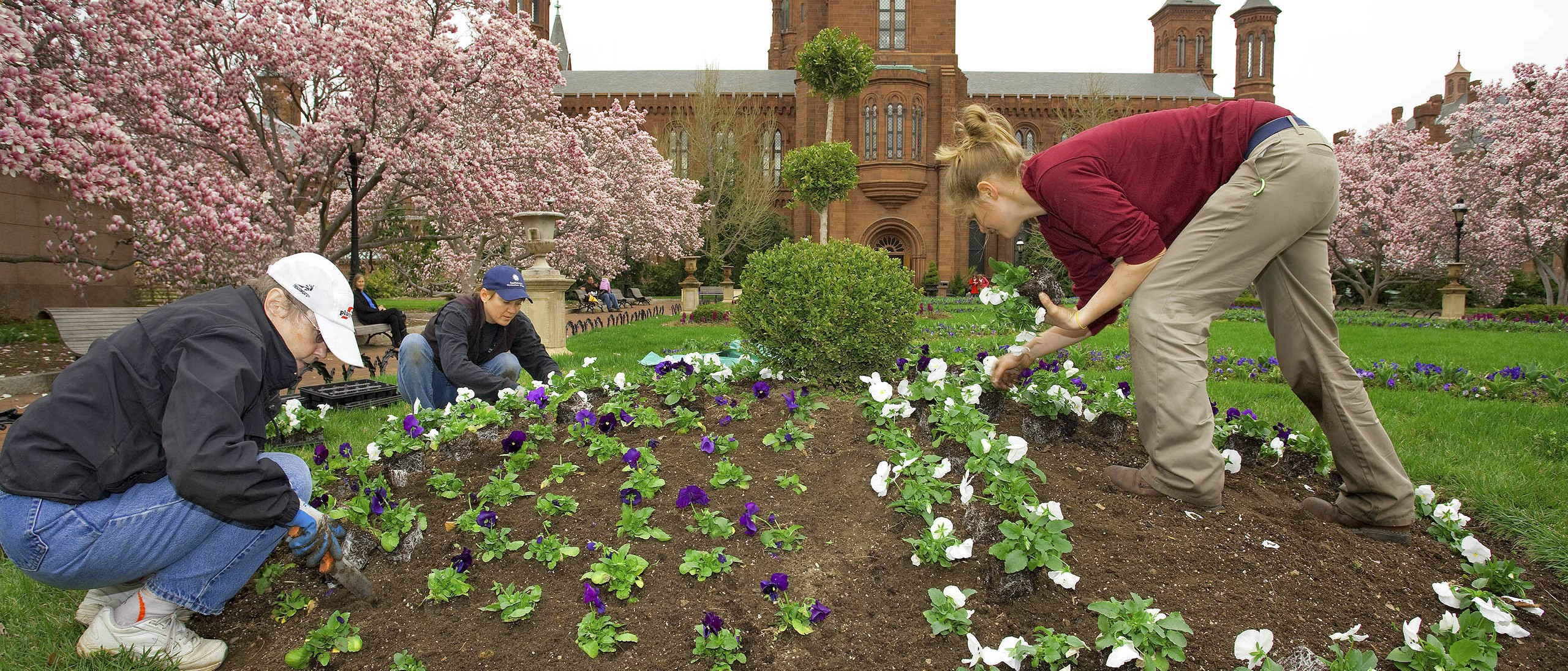 Soil is one of the most important natural resources on the planet, one that is affected by and can help mitigate climate change and its effects.  Soil health is a critical component of Smithsonian Gardens' sustainability strategies.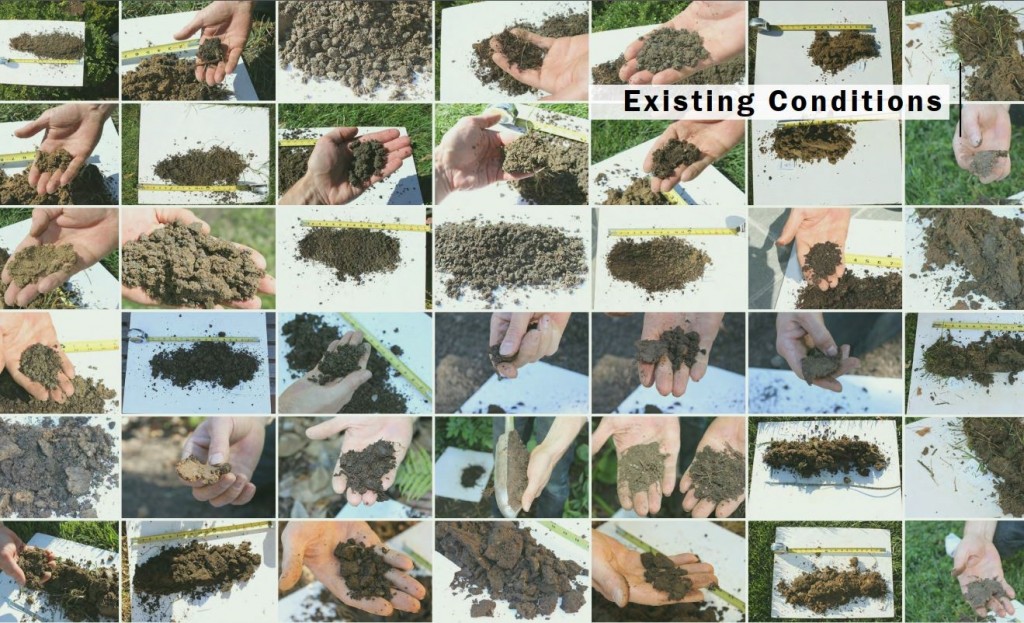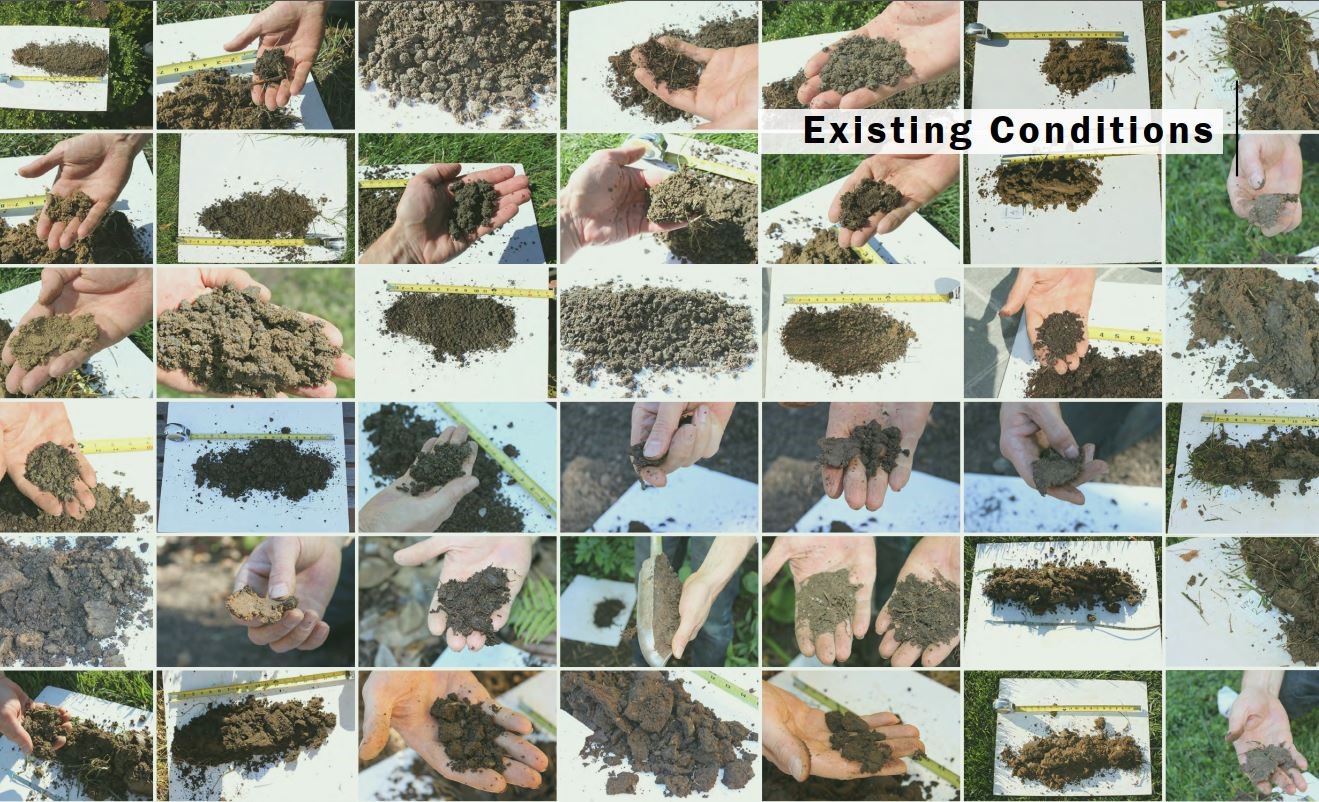 The SITES Initiative, a sustainability-focused framework and certification system, describes soil as "the living skin of our planet: the foundation of all terrestrial life, regulator of our atmosphere, ultimate recycler of our waste, and source of our water, food, and materials."  Soil's ability to function as a vital living system within our ecosystem is critical for the health of plants, animals, and humans as well as the quality of our air and water.  To this end, the Smithsonian Gardens Tree Collection requires – at a minimum – healthy soil and growing conditions to thrive since trees are particularly vulnerable to impacts caused by any number of factors including inadequate soil formulas, heavy visitorship, landscape construction projects, and maintenance protocols. 
The most basic and critical components needed to 'house' the Smithsonian's Tree Collection are soil and water. These two ingredients must work together to provide a healthy substrate for tree roots, essential macro- and micronutrients, and necessary moisture. As design teams from all parts of the country work with the Smithsonian, soil 'recipes' associated with recent construction projects have not followed a consistent or even regionally specific approach. This ad hoc method has resulted in a disjointed patchwork of soil designs across the Smithsonian campus which jeopardizes the health of the Smithsonian Gardens Tree Collection. With each new project and each new consultant, the various soil formulas proposed for the many Smithsonian gardens and landscapes have resulted in a disjointed patchwork of soil designs across the Smithsonian campus which jeopardizes the health of the SG Tree Collection. To remedy this problem, SG is currently assessing existing soils throughout the Smithsonian campus on the National Mall and the D.W. Reynolds Center in order to develop a consistent campus-wide approach to soils design and management that thoughtfully addresses the unique needs of its living tree collection. These efforts will produce SG's first Soils Management Plan which will lay out a clear, effective direction for future planting soil designs for building and garden projects.
In addition to all the measures SG takes to protect the soil throughout the Smithsonian campus, there are many SG programs and policies in place that are dedicated to protecting the health of the plants themselves. Smithsonian Gardens' Integrated Pest Management (IPM) program uses environmentally friendly methods to prevent pests from damaging plants in the gardens. These practices include monitoring insect populations, the use of non-toxic insecticides when appropriate, and the release of beneficial insects that help to control many garden insect pests. Only organic fertilizers are applied to the lawns around the museums. Compost tea applications are used to enrich the planting beds at the National Museum of the American Indian and in the Mary Livingston Ripley Garden. SG has also recently incorporated bee lawns into its sustainability strategy. Bee lawns are turf grasses blended with low-growing perennials that bloom again after mowing. They're cared for like typical lawns, making them comfortable for playing and lounging. But they also contain protein-rich ingredients that provide vital nutrients for foraging pollinators. Some of the benefits of a bee lawn include:
sustainable environmental practice for maintaining a lawn
natural diversity which benefits bees, insects and other pollinators
colorful flowers to enjoy
Featured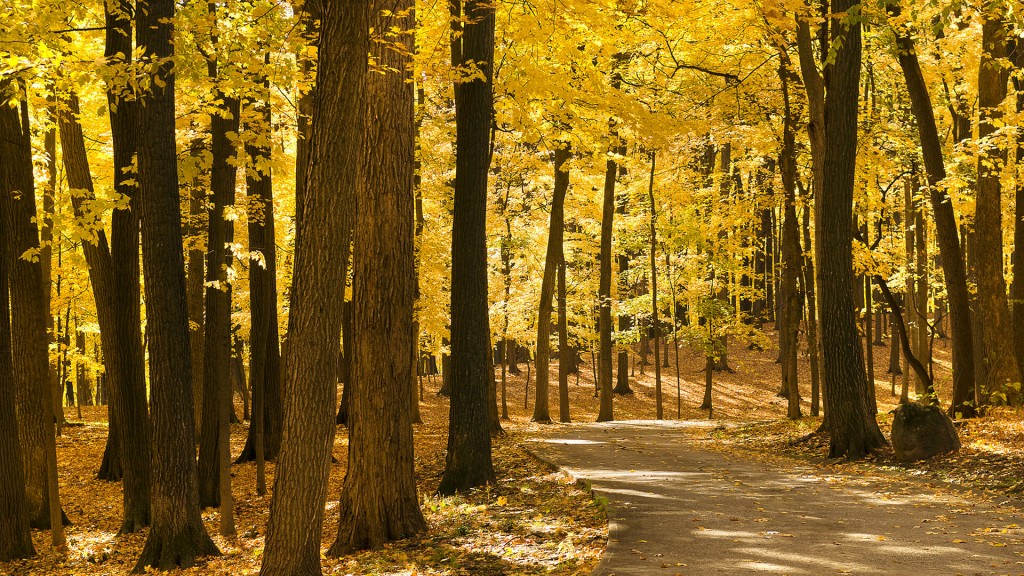 Download these scenes from Smithsonian Gardens to use as your desktop background, or on your next Zoom meeting!