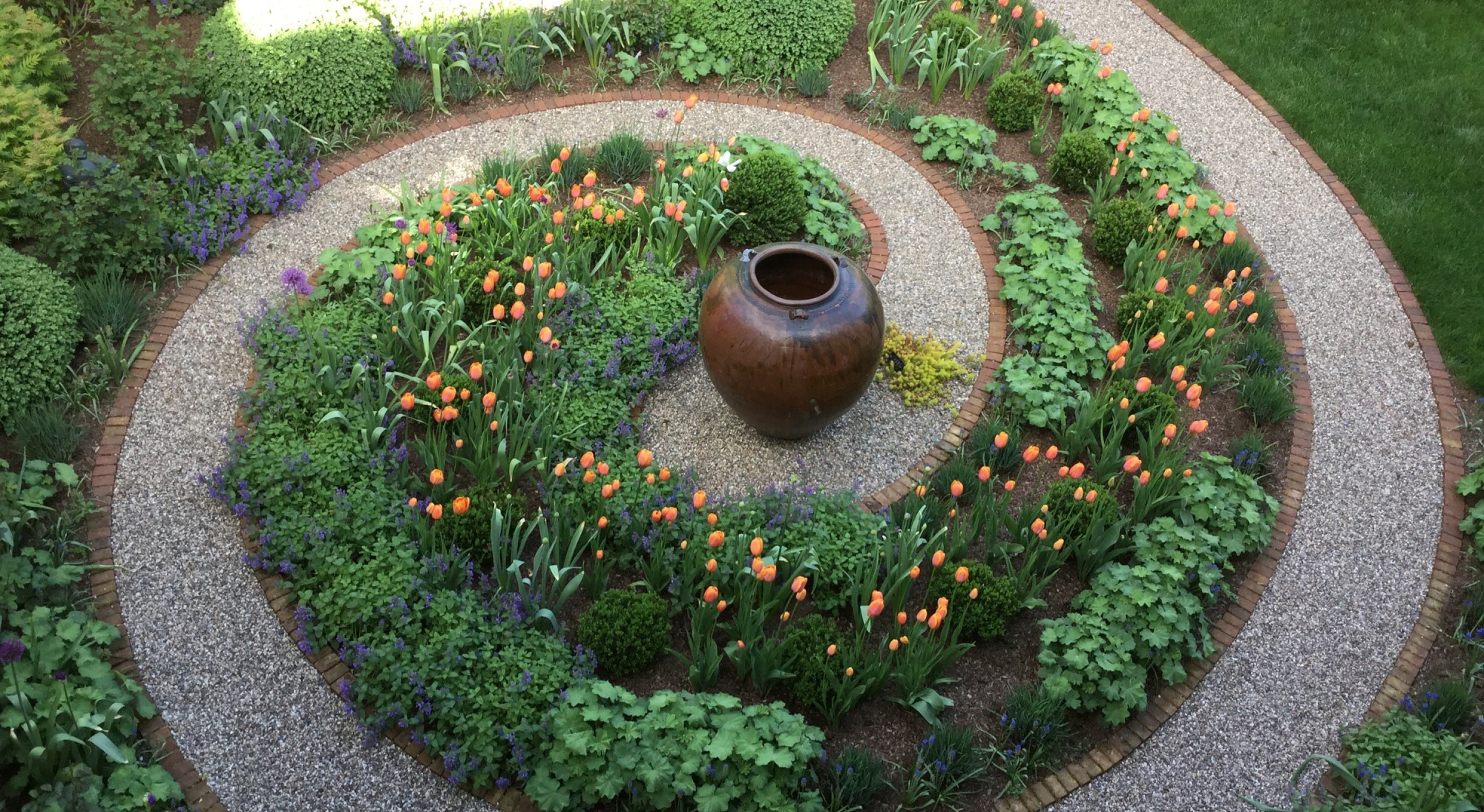 Guide to Collections
Maida Babson Adams American Garden Collection, ca. 1960-1994.
The Maida Babson Adams American Garden Collection documents the work of Molly Adams, a free-lance garden photographer who photographed hundreds of private and public gardens, many of them in the mid-Atlantic region, from the late 1950s through the mid-1990s.
Archives of American Gardens Biographical Information Vertical File.
The Archives of American Gardens biographical information vertical file contains biographical material on numerous landscape architects, garden designers and horticulturists compiled from various published sources.
American Gardens Collection, ca. 1920s-.
The American gardens collection, a component of the Archives of American Gardens (AAG), includes holdings not associated with other major collections in the archives. The slides, photographs, plans, and files in this collection come from various private donors.
American-Moninger Greenhouse Manufacturing Corporation Architectural Drawings Collection, ca. 1935-1959.
The American-Moninger Greenhouse Manufacturing Corporation Collection includes 306 architectural plans and drawings of greenhouses, solariums, conservatories, garages, and other structures designed by American-Moninger for clients throughout the United States.
Mildred N. Beauregard Slide Collection, ca. 1947-1971, bulk 1950s-1960s.
The Mildred N. Beauregard Slide Collection contains 1,249 35mm slides, dated circa 1947-1971, of gardens and castles in England, Scotland, France, Holland, Switzerland, Sweden, Norway, and Denmark, as well as American gardens, photographed by Mildred Napier Beauregard.
Bedman Brothers Records, ca. 1859-1964.
The Bedman Brothers Company Records collection focuses primarily on the business and financial transactions of Bedman Brothers seed company of Rahway, New Jersey, and includes accounting ledgers, purchase orders, price lists, miscellaneous business and family correspondence, and various brochures, pamphlets and leaflets related to horticultural topics. Other holdings in the collection include World War II ration stamps and two scrapbooks, one of which contains many late nineteenth and early twentieth century chromo-lithographed trade cards (primarily from the sewing, clothing, and floral industries). The other scrapbook holds news clippings from the Civil War period. Seperated materials include seed gathering equipment used by field workers.
Boris Timchenko Collection, ca. 1930-1970.
The Boris Timchenko Collection includes plans and records by Boris Timchenko (1898-1975), a landscape architect noted for designing the grounds of the Watergate complex in Washington, D.C.  Timchenko's firm, Boris Timchenko and Associates, designed gardens and landscapes for numerous private and commercial clients, many in the Washington, D.C. region.  He was the chief designer of the National Capitol Flower and Garden Show (D.C.) throughout the 1950s and 1960s.  The collection includes design records, landscape plans, photographs, marketing brochure, clippings, and some personal papers.
W. Atlee Burpee & Company Records, 1873-1978 (bulk, 1890-1930).
The W. Atlee Burpee & Company records, dated circa 1873-1986, document the firm's business activities developing plant varieties and marketing and selling seeds. They include accounting records, seed trial records, seed contracts, sales records, inventories, office correspondence, seed catalogs, promotional and instructional materials, advertisements and advertising reports, contest letters, daybooks, photographs, reference materials, and other items relating to the company and some of its competitors.
"The Chimneys" Collection, 1903-1985.
The collection contains correspondence, invoices, nursery and seed catalogs, estimates, planting plans, photocopies of blueprints, photographs, negatives, autochromes, and drawings relating to the gardens of The Chimneys, the home of Emma and Gardiner Martin Lane and their daughter Katharine Lane Weems in Manchester, Massachusetts. Also included are four garden journals (1903-1928), garden-related medals awarded to Emma Lane, index files of plant materials, photocopies of garden related library cards belonging to Gardiner M. Lane, a diascope and nursery and seed catalogs. The collection also includes architectural plans, invoices and specifications from, and a framed photograph of, Raleigh C. Gildersleeve, architect of The Chimneys and brother of Emma Lane.
Malcolm Howard Dill Slide Collection, 1929-1931.
The Malcolm Howard Dill Collection contains 17 35mm slide reproductions of photographs of and design plans for private and community projects in Ohio and Indiana by the landscape architect, Malcolm Howard Dill.
Ken Druse Garden Photography Collection, 1978-2005.
The Ken Druse Garden Photography Collection contains 45,000 film transparency and 35mm slide images of gardens, garden features, and flora photographed by garden writer and photographer Ken Druse. The photographic images document numerous private and public gardens throughout the United States and a few in Canada. Many have appeared in Druse's own books and articles as well as those by other writers. Approximately half of the collection is arranged according to specific garden, the other half by garden feature. A small portion of the collection consists of slide lectures given by Druse. Some images are identified with general captions and dates. Images documenting specific gardens are sometimes accompanied by handwritten notes, garden descriptions, and articles. Annotations appearing on certain images indicate the publication in which they appeared. The collection includes 'outtakes' or bracketed images that give insight into Druse's photo shooting process.
Corliss Knapp Engle Slide Collection, 1969-2001.
The Corliss Knapp Engle slide collection contains 35mm slides of gardens, garden features, flower shows, and flora photographed by Corliss Knapp Engle, a self-taught photographer and horticulturalist. Much of the collection is comprised of photographic documentation of numerous private and public gardens that she visited throughout the United States. Of particular note are images of Engle's own garden in Brookline, Massachusetts, spanning three decades; they provide excellent insight into the development and evolution of a garden over time. Portions of the collection highlight Engle's involvement with The Garden Club of America and the GCA's Garden History and Design Committee. The collection also includes various notes, lecture scripts, brochures, programs and articles on garden and plant-related themes generated or compiled by Engle.
Rudy J. Favretti Collection, circa 1950-2010.
The project design records of Rudy J. Favretti, a landscape architect and educator noted for his extensive work in historical restoration of landscaped gardens, parks, homes, and more. The collection of garden design files, plans, and images document Professor Favretti's work for private owners and public sites such as Monticello in Virginia and Strawberry Banke [sic] Gardens in New Hampshire.
Robert M. Fletcher Slide Collection, ca. 1979-1995.
The collection contains 268 35mm color slides documenting Southern California gardens designed by landscape architect Robert M. Fletcher. He worked on a number of private, public, and commercial projects in California; his practice was based in southern California.
Roger Foley Photograph Collection, 1990-2006.
The collection contains 268 35mm color slides documenting Southern California gardens designed by landscape architect Robert M. Fletcher.
Florentine Craftsman Records, 1921-1976.
Various trade catalogs and articles produced or collected by the Florentine Craftsmen firm located in New York. Most deal with iron work fixtures, railings, and furniture.
John M. Fogg Photographic Slides, 1955-1967.
The collection consists of 183 35mm photographic slides taken by Dr. John M. Fogg of a variety of arboreta, botanic gardens, plant nurseries, and other assorted gardens throughout the United States and Canada. Fogg was a professor of botany at the University of Pennsylvania for over sixty years.
The Garden Club of America Collection, ca. 1920 – Ongoing.
3,500 glass lantern slides; 35mm slides; files on nearly 5,000 gardens, and digital images. This collection documents a range of designed gardens throughout the U.S. Also included are  gardens in Europe, Mexico, and Japam from the 1920s and 1930s. The informational value of this collection is extensive, particularly since a number of images show gardens that have changed over time or no longer exist. Vertical files have been generated for most of the gardens in this collection. These files may include historical information, related articles, planting lists, additional graphics, etc. Some gardens have images that range over several decades; others only have images from a single point in time.
A number of images were copied by the GCA from various publications as well as from private and public repositories for its Slide Library and Notable American Parks and Gardens (subsequently donated to the Archives of American Gardens and renamed The Garden Club of America Collection.) This collection also includes a number of GCA slide lecture scripts for glass lantern slides that were created by various GCA clubs.
Gottlieb Hampfler Photograph Collection, 1939- ca. 1990.
63 35mm slides; negatives; 14 photographs.Copies of images taken by garden photographer Gottlieb Hampfler who was the staff photographer of Longwood Gardens in Pennsylvania from 1955-1975. Includes images from gardens in the Brandywine Valley and Rye, New York.
John Hiller Lantern Slide Collection, ca. 1920s-1930s.
216 glass lantern slides of sites in Europe and the United States documenting homes and gardens, house interiors, domestic and foreign travel, flower arrangements, and people.
Horticultural Subjects Vertical File, ca. 1970s-2000s.
12 file drawers of articles and clippings related to garden history, landscape architecture, garden furniture and design, gardening practices and design, horticulture, conservation, plant folklore and other related topics.
Historic Gardens Postcard Collection, ca. 1905-1947.
Approximately 200 postcards of various public gardens, parks, monuments, and buildings throughout the United States and some foreign countries, including Canada, France and Cuba. Some private gardens and estates and many Washington, D.C. attractions are also represented.
Historic Gardens Stereograph Collection, ca. 1870-1910.
807 stereoptic views of various public gardens, parks, and tourist sites throughout the U. S. showing features related to horticulture and landscape design including plants, garden furniture, and topiaries. Some images show floral frames and flower arrangements.
Hollerith Family Slide Collection, 1952-1980.
Includes approximately 2,200 35mm slides documenting the horticultural interests and travels of sisters Virginia and Nan Hollerith, members of the Georgetown Garden Club in Washington, D.C. The images primarily show private and public gardens, plantations, and historic sites in the mid-Atlantic and the southeast regions of the United States. Included in the collection are slides documenting the activities of the Georgetown Garden Club and various floral arrangements.
Frederick H. Leubuscher Collection, 1932-1940.
106 duplicate 35mm slides and two large portfolios of photographs showing examples of Leubuscher's landscape architecture design work in New Jersey, New York, North Carolina, Rhode Island, and other locations.
Lewis and Valentine Company Collection, 1916-1971.
The Lewis & Valentine Company Collection contains records of the Lewis & Valentine Company dating from 1916 to 1971 including photographs, negatives, brochures, books, trade catalogs, company papers, letters from clients, customer lists and a history of the company written by Harold Carman Lewis. Photographs document the Rodin Museum in Philadelphia, estates in Long Island, New York, and the properties of Hugh D. Auchincloss, Eugene du Pont, Walter P. Chrysler, Otto H. Kahn, F. W. Woolworth, Pierre S. du Pont (Longwood Gardens), Charles M. Schwab and Edward T. Stotesbury. This collection contains only a sampling of the records of Lewis & Valentine and should not be considered comprehensive.
Richard Marchand Historical Postcard Collection, ca. 1900s-1970s.
Contains approximately 1,200 35mm slide reproductions of postcard images depicting early twentieth century architectural and garden views of over 600 private estates throughout the United States. The collection includes views of estates owned by popular movie stars of the 1920s and 1930s, including Charlie Chaplin, Mary Pickford, Douglas Fairbanks, Claudette Colbert and Buster Keaton.
Captain A. H. McComb, Jr. Collection, 1956-1966.
includes approximately 230 35mm slides of public and private gardens and landscapes dating from 1956 to 1966, photographed by Captain A.H. McComb, Jr. at sites in Washington, D.C., Maryland, Virginia, New York, United States Virgin Islands, Argentina, Bermuda, Capri, Cuba, Denmark, England, France, Germany, Haiti, Jamaica, Panama, Puerto Rico, and Tobago.
J. Horace McFarland Company Collection, ca. 1899-1974.
Includes 447 glass lantern slides; 3,145 black and white photographs; 3 l.f. of plant patents; plant cards; 1 l.f. of miscellaneous pamphlets and publications. Many of the images were used as illustrations in seed and nursery trade catalogs put out by the Mount Pleasant Press, later the J. Horace McFarland Company, of Harrisburg, Pennsylvania. Founder Dr. J. Horace McFarland was a well-known author, publisher, horticulturist, and authority on roses. His printing company published many of the seed and nursery catalogs in the United States from the early 1900s until the 1950s. It was one of the first to apply color processes to commercial print applications. McFarland wrote over 200 articles in popular journals as well as a dozen books on roses and gardening.
Starr Ockenga Collection, 1995-2001.
Materials generated or compiled by Ockenga for the writing of her books, 'Earth on Her Hands: The American Woman in Her Garden' and 'Eden on Their Minds: American Gardeners with Bold Visions.' Both books feature several individual chapters, each describing a garden owner and their garden.
Lois W. Poinier Collection, ca. 1950-1993.
Includes 2.25 cubic feet of photographic images. "Before and after" images of almost 100 gardens designed by garden designer and GCA member Lois W. Poinier of New Jersey. Most gardens are located in New Jersey, but there are some in California, Connecticut, Massachusetts, New York, Pennsylvania, and Rhode Island. Includes some gardens designed by Mrs. Poinier's mother, Helen Page Wodell, and aunt, Lois Page Cottrell, who practiced under the firm name of Wodell & Cottrell. The collection is particularly helpful as it shows the evolution of gardens under construction.
The collection also includes an album of images documenting gardens owned by Lois W. Poinier and her mother, Helen Page Wodell in New Jersey and Connecticut as well as an extensive slide lecture and script compiled by Poinier entitled "Ninety Years in a Garden" that documents the story and evolution of three of those gardens in New Jersey. Another series of glass lantern slides of numerous gardens dating from the 1920s and 1930s was used extensively for garden lecture purposes by both women. Finally, there are images by Lois W. Poinier of numerous private and public gardens throughout the United States and the United Kingdom that she visited.
William Lyman Phillips Photograph Collection, ca. 1920s-1940s.
30 glass plate negatives; 2 glass plate slide images of a sampling of jobs designed by landscape architect William Lyman Phillips who pioneered the use of tropical plants in the second quarter of the twentieth century. Phillips started his professional work in the Olmsted Brothers office and later established his own practice designing private and public gardens in Florida.
Roche Collection, ca. 1954-1970.
60 photographs; 31 transparencies taken by freelance photographers John and Mary Alice Roche, primarily of mid-century private gardens across the United States.
Donald M. Roehrs Collection, ca. 1940s-1970.
23 35mm slides of landscape architect Donald Roehrs' design work featured in various annual New York, Philadelphia, and International Flower Shows.
Mabel Cabot Sedgwick Glass Negative Collection, ca. 1900-1907.
Approximately 120 glass negatives of images used in Sedgwick's book, The Garden Month by Month, published by the F.A. Stokes Company in New York, 1907. The book, which describes the appearance, color, cultivation and blooming dates for various plants, contains half-tone engravings taken from these images.
Thomas Warren Sears Photograph Collection, 1900-1966.
Photographic images and garden plans generated by landscape architect Thomas W. Sears who practiced in Providence, Rhode Island and Philadelphia, Pennsylvania from 1906-1964. The images document Sears' civic, public, and estate projects, most of which were located in the mid-Atlantic region, as well as European sites and gardens that he visited in the early 1900s and individual plant specimens. Sears is also noted for his photographs that were published in the monograph, Parish Churches of England, in 1915. Plans in this collection are dated 1955-1962 and relate to a handful of projects in Pennsylvania.
Jeanne Shojaat Print Collection, ca. 1850-1900.
8 prints depicting various gardens and outdoor spaces in France and Florida.
Mary Riley Smith Records, 1986-2013.
6.7 cubic feet of design records documenting the decades-long career of Manhattan-based garden designer, writer, and lecturer Mary Riley Smith. The collection includes drawings, plans, planting lists, notes, correspondence, invoices, estimates, 35 mm slides, negatives, photographs, digital files on CDs, and other materials relating to many of Smith's private and public garden design projects.
Smithsonian Gardens Image Library, 1972.
Photographic ongoing images document the gardens, artifacts, and operations of Smithsonian Gardens (formerly the Office of Horticulture) from 1972 to the present day. SG's library of visual images began as a small in-house reference collection. Today, it includes thousands of 35mm slides and born digital images.
Untermyer Family Slide Collection, ca. 1940
119 glass 35mm slides documenting the grounds of Samuel Untermyer's estate, Greystone in Yonkers, New York. In addition to general garden views, the images depict architectural features, vistas from the property, and interior shots of Greystone's greenhouse. The slides are not captioned or dated. The photographer was Samuel Untermyer II, the grandson of Samuel Untermyer.
Victorian Horticultural Subjects Vertical File.
4 file drawers. A study file compiled in the 1980s and 1990s for the Smithsonian exhibition, "A Victorian Horticultural Extravaganza." Materials relate to the commercial horticultural industry, garden tools and accessories, the decorative arts, ladies' fancy work, garden furniture and ornaments, exhibitions, landscape design, plants and garden-related publications during the Victorian era (1837-1901).
H. Weber & Sons Records, ca. 1879-1962 (bulk 1903-1907).
6 sales and accounting ledgers; sales account sheets; 4 photographs. Sampling of business records of the firm of H. Weber & Sons, a florist shop and greenhouse based in Oakland, Maryland. The firm dealt primarily with customers in the mid-Atlantic region, the upper Midwest, Virginia, and North Carolina. Its primary focus was cut flowers, annuals, perennials, herbs, and vegetables.
Eleanor Weller Collection, 1978-2006.
49.25 cubic feet of garden records and images. Documentation and research files relating to The Garden Club of America's Slide Library of Notable American Parks and Gardens (later donated to the Smithsonian Institution as The Garden Club of America Collection) and the book, The Golden Age of American Gardens: Proud Owners, Private Estates, 1890-1940, co-written by Weller, as well as thousands of photographic images of historic and contemporary gardens compiled or taken by Weller. Materials include correspondence, research notes, clippings, brochures, lecture scripts, photocopied images from archival repositories, original and duplicate 35mm slides, and photographs.
Perry H. Wheeler Collection, 1880-1984.
3,240 35mm slides; 416 photographs; 167 negatives; 17 transparencies; plans and drawings; client files.
Images and files relating to projects designed by landscape architect Perry Wheeler who practiced in Washington, D.C. from 1948-1979. Also included are thousands of images of Wheeler's vacation travels to the American West, Europe, Mexico, Canada, Africa, South America, Morocco, and the Caribbean from the 1940s to 1972 as well as various personal and family images. Wheeler is best known for his work designing private gardens in Georgetown and the White House gardens with Rachel "Bunny" Mellon in the 1960s. Client files include correspondence, plans, invoices, invitations, news clippings, awards, and magazine articles. Plans and drawings are included for such jobs as the Washington National Cathedral, the U. S. National Arboretum, and the John F. Kennedy Gravesite in Arlington National Cemetery.
More information on the collection and Perry H. Wheeler >
Dr. G. Howard White, Jr. Photograph Collection, ca. 1890-1920.
149 glass plate negatives; 46 (copies of) nitrate negatives; 8 black and white photographs.
Images of family members and residences relating to the White family of Catonsville, Maryland and Middleburg, Virginia and the Liebig family of Catonsville, Maryland. Some ofo  the images document recreational, industrial, and general sites in Virginia, Maryland, and New Jersey.
Featured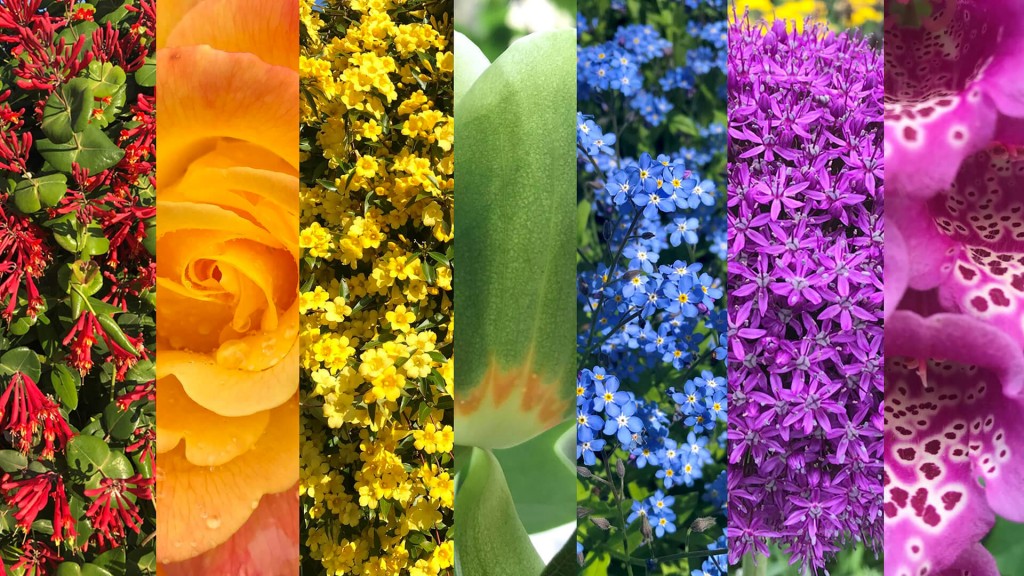 Download these scenes from Smithsonian Gardens to use as your desktop background, or on your next Zoom meeting!