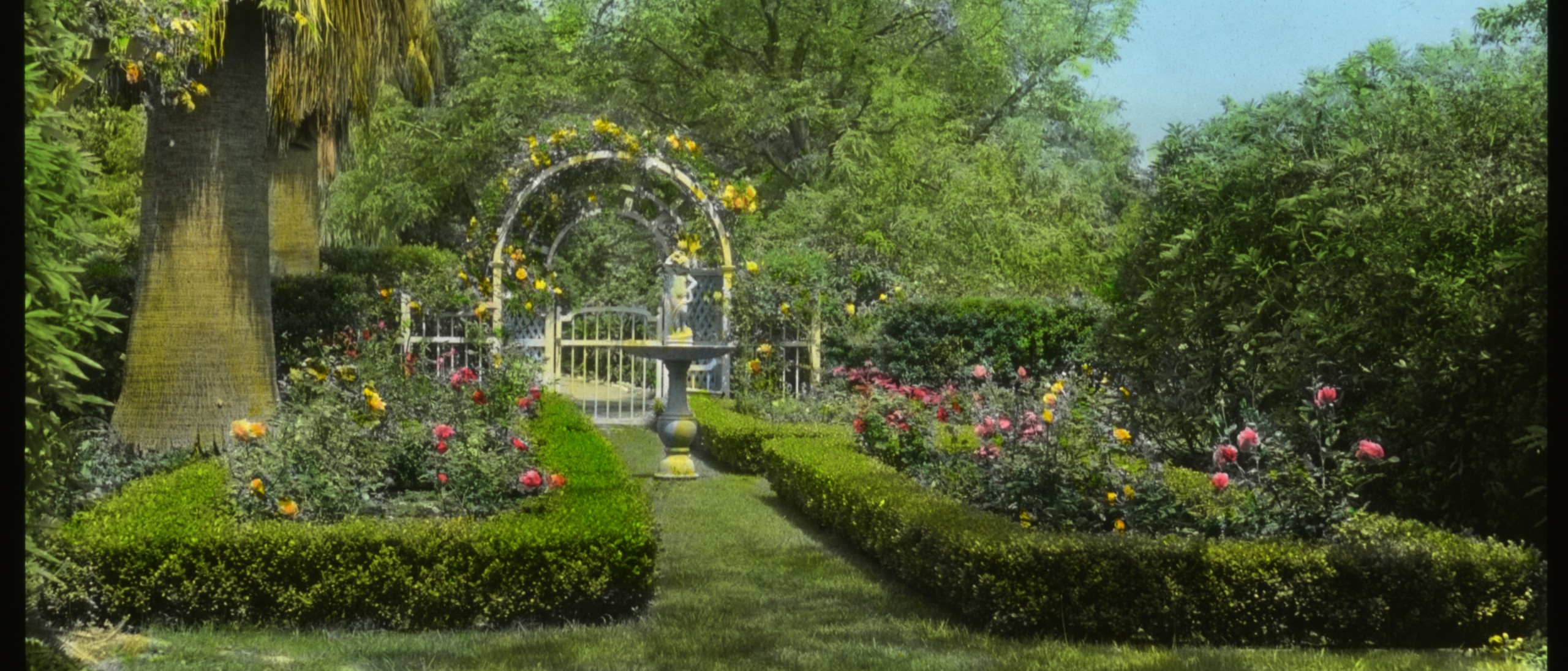 Early Garden Photography: Glass Lantern Slides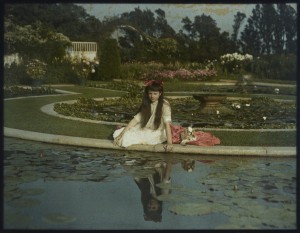 Garden photography hasn't always been as easy as point-and-shoot on your cell phone. Learn about hand-tinted glass lantern slides and how they were used a century ago to document gardens and tell their stories from Joyce Connolly of the Archives of American Gardens.
Webinar Video
Resources
Bibliography
The Golden Age of American Gardens: Proud Owners, Private Estates, 1890-1940 by Mac Griswold and Eleanor Weller. Harry N. Abrams, 1991.
Newport in Flower: A history of Newport's Horticultural Heritage (2nd edition) by Harriet Jackson Phelps.  Preservation Society of Newport County, Newport, Rhode Island, 2010.
Gardens for a Beautiful America, 1895-1935: Photographs by Frances Benjamin Johnston by Sam Waters. Acanthus Press, 2012.
Q&A
Q–How do you know if you have an autochrome or a lantern slide?
The tone of autochromes tends to run a bit darker than hand-tinted lantern slides. Part of the process of generating an autochrome involved spreading a layer of charcoal powder over the colored starch grains which toned down the colors. Another clue is that hand-tinting a lantern slide was like coloring; you may notice that some of the colors don't always 'stay within the lines.'
Q–When a colorist didn't do a good job of coloring a lantern slide, was the original slide destroyed or could they retry over and over again?
A glass slide would not have been destroyed as it represented an investment in time and money—by both the photographer generating the lantern slide and the colorist hand-tinting it. Colorists hired by photo studios needed to be good at what they did so they would not have lasted long in their job if their work was poor. I have seen 'test' dabs of colors on the borders of some lantern slides that show where a colorist tried out a certain color before 'committing' to it on the lantern slide which would imply that there wasn't much wiggle room for correcting mistakes. As for the home hobbyist, they could purchase supplies to hand-tint their own lantern slides, but their work was likely nowhere near as skilled as that of a seasoned colorist.
Q–For lantern slides that were poorly colored, is there a way to see under the color to what the original bones of the garden looked like?
Translucent paint was used on lantern slides to ensure that you could always see the image underneath it. Subtract all of the color in your mind's eye and the black, grey, and white portions that remain represent what the image started out as.
Q–Is the paper frame around the lantern slide image there to protect the glass slide or to mask fingerprints? Did it separate the emulsion from the overlay glass?
The paper frame was added purely for the sake of appearances—it provided a standard, finished look to each lantern slide. (It's the very same thing as using a mat when you frame a picture.) It was enclosed within the 2 sheets of glass that make up a lantern slide. My colleague had a great suggestion—the rounded edge of the paper frame also provided a spot for the user to hold the lantern slide without getting fingerprints on the image field.
Q–About how many "pairs" of images (in both color and black and white) does the collection have?
A round figure would be about twenty to thirty or so. Most of these "pairs" come from the J. Horace McFarland Company Collection. This printing company was based in Harrisburg, Pennsylvania and specialized in horticultural publications like seed catalogs. It also maintained a large garden image library and licensed these photos to newspapers and magazines as well as generated lantern slides from them.
Q–I would like to research a specific garden that was designed by a well-known landscape designer.
Can you give me an idea of where to begin?
I recommend doing an online search first to find background information about the designer, their work, and possibly the specific garden you are researching. If the designer's records ended up in an archives, library, or some other public repository, you'll want to follow up there. The Archives of American Gardens includes documentation on over 10,000 gardens. Search the Smithsonian's Collections Search Center at  to see if you find the garden there. If not, you can always double-check by contacting AAG at aag@si.edu .
Q–Fascinating information on early school gardens. How many in the AAG collection?
Not very many. The best documented school garden from the early 20th century in the Archives is DeWitt Clinton Park in New York City. This park was designed around 1901 by landscape architect Samuel Parsons, Jr. as a playground and community garden with more than 350 individual plots for children.
Q–How can I contribute to the Smithsonian Transcription Center?
The Smithsonian Transcription Center is always looking for virtual volunteers! Visit the Smithsonian Transcription Center to see what transcription projects from across the Smithsonian are currently available.
Q–How do you get a job cataloging the slides? Who do you contact to volunteer?
Most catalogers obtain a master's degree in a field like archival studies, library science, information studies, or public history. Professional organizations like the Society of American Archivists and American Library Association provide helpful information about career education.
We have very talented volunteers in the archives including a retired librarian, historian, and writer. They have been with us for decades and are critical to our Behind-the-Scenes program. AAG also welcomes digital volunteers for our Mystery Gardens project. Learn more about this project and other virtual volunteer opportunities.
Featured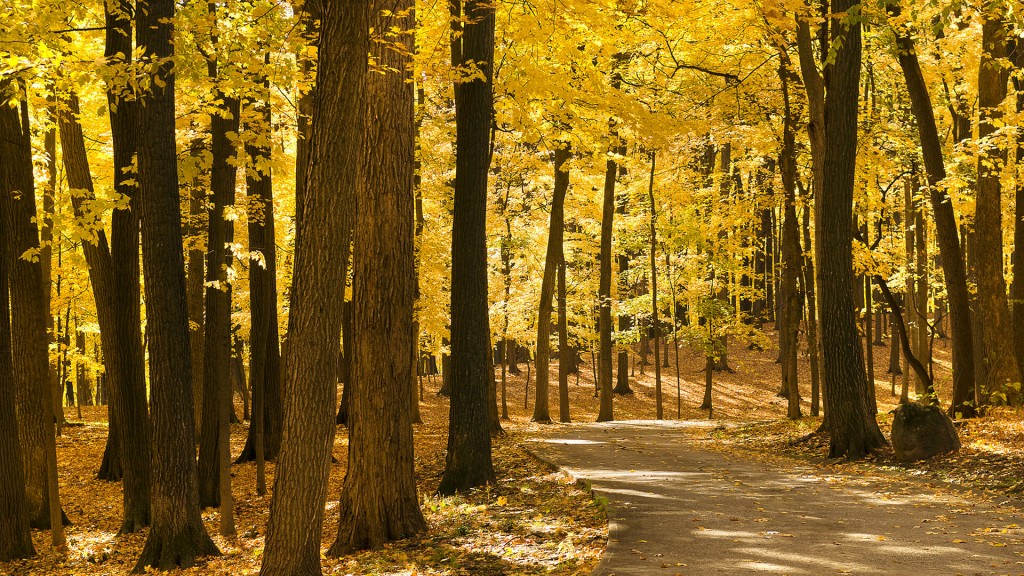 Download these scenes from Smithsonian Gardens to use as your desktop background, or on your next Zoom meeting!