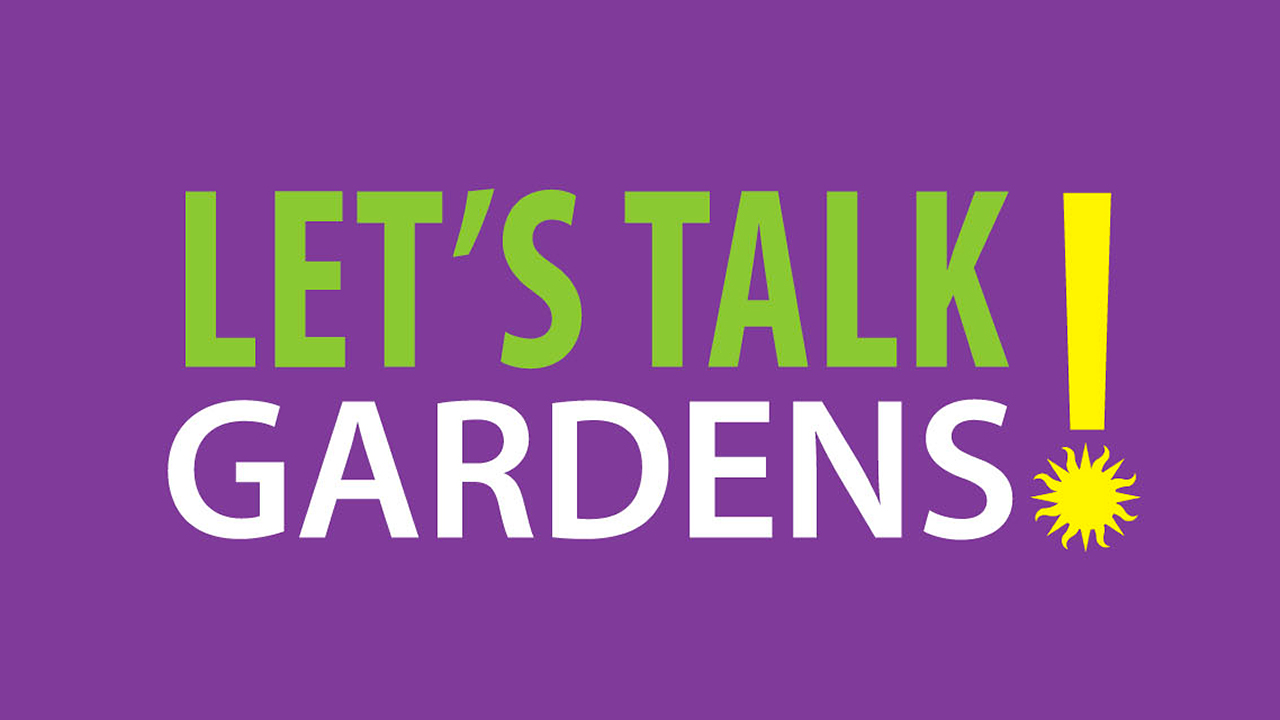 Let's Talk Gardens
Turn your thumb green! Join Smithsonian Gardens' horticulturists for a series of free lunchtime webinars on gardening basics on Thursdays 12 to 1 p.m.
September 24 – Small Space: Big Impact  
Are you inspired by the big showcase gardens, but don't think you have space at home to make a showy impact? Well, you're in luck! Join Lead Horticulturist, Sylvia Schmeichel for a talk on how to bring Big Impact into your Small Space (yard, patio or even windowsill!). 
October 1 – Top Twenty Perennials for Healthy Habitats
Smithsonian Gardens' Horticulturist Alex Dencker will share suggestions on perennials that make excellent additions to gardens AND help support the habitat ecosystem.
October 8 – Beautiful Winter Gardens
There so much to enjoy in the landscape in every season.  Join Smithsonian Gardens' Supervisory Horticulturist James Gagliardi to learn how to design and recognize the beauty in a winter garden.  He will share how to enhance your yard with seasonal color, texture, and structure by incorporating berries, grasses, seed heads, bark, evergreens and even some flowers.
View video and information about the webinar
October 15 – Bringing in Your Tropical Plants for the Winter 
It is possible to keep your tropical treasures for more than a summer. Let Matt Fleming, Smithsonian Gardens' tropical plant specialist, show you simple ways to keep them alive during the winter.
October 22 – Prune with a Purpose: A Gardener's Guide to Thinking Like an Arborist 
Don't just cut branches, prune with a purpose! Learn from Smithsonian Gardens arborist  Jake Hendee how to add another dimension to your tree and shrub pruning skill set. Register here  
October 29 – Choosing Plants with Design In Mind
Have you ever wondered how Smithsonian Gardens' horticulturists choose the plants used in their gardens?  Janet Draper, Horticulturist in the Mary Livingston Ripley Garden, will highlight her favorite plants for creating a garden with year-round interest. Nothing is off limits for this self-professed plant-aholic but Janet will share what plants she relies on when creating her exuberant displays.
November 5 – Winning the War against Weeds 
Time to get strategic! Where do you turn for eradication methods and how do you determine what level of plant diversity is okay? Learn about organic methods of soil preparation like lasagna layering. Learn how to be strategic with watering and where to get information on preemergent and post emergent application. Come away with some good Integrated Pest Management practices and identifications for the pests we call weeds.
Summer Series
June 18 – Making Homes for Native Bees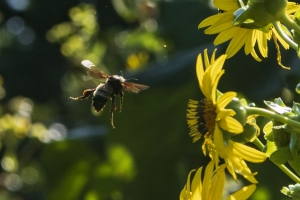 Who are our native bees and how do they interact and compare with the non-native honeybee. Learn about the diversity of native bees and the types of habitats they seek in our gardens, backyards and green spaces, even window boxes! Smithsonian Gardens' Entomologist, Holly Walker, will talk about native bees and demonstrate how to create homes for these incredible little beauties who do so much to help the world around them. 
View video and a Q&A from the webinar
June 25 – Top 20 Native Shrubs for Sun and Shade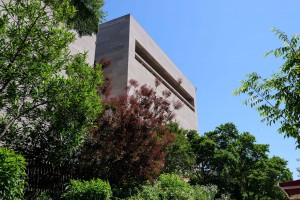 Smithsonian Gardens' Horticulturist Alex Dencker will share suggestions on native shrubs that make excellent substitutes for common, non-native landscape plants and help you garden with local ecology in mind.
June 2 – Simple Summer Herbs 
This summer enhance your recipes with a few sprigs or leaves from an herb you've grown yourself. Herbs are easy to grow whether in a garden or in pots on a balcony, by experienced or first-time gardeners. Discover how to grow 10 herbs to flavor your summer from Smithsonian Gardens' Horticulturist Erin Clark.
View video and a Q&A from the webinar
July 9 – Monarch Waystations for Any Size Garden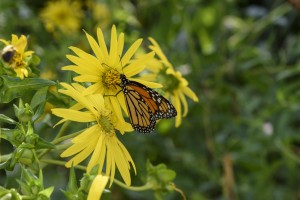 Bad news: Everyone loves monarch butterflies, but their habitats are declining so they are at risk. Good news: You can help by creating a monarch "pit stop" in your garden! Helping monarchs is easier than you think, whether you have a large backyard garden or just a sunny balcony. Find out how to create a Monarch Waystation from Smithsonian Gardens' Horticulturist Sarah Dickert.
July 16 – Make an Exuberant Container
Join Smithsonian Gardens' Horticulturists Melanie Pyle and Jill Gonzalez for an online demonstration on how to make creative, beautiful, long-lasting flowering containers. Learn how to use color, texture, and height to create a season-long container for your porch, patio, or balcony.
View video and a Q&A from the webinar
July 23 – Designing a Garden – Foliage First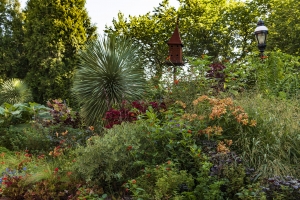 Are you inspired by gardens with perennial interest, but don't know what makes them sparkle? Well, you're in luck! Join Smithsonian Gardens' Horticulturist Janet Draper for a webinar disclosing easy design principles and learn how to put foliage first!
View video and a Q&A from the webinar
July 30 – Creating Compost 
Composting is the natural process of recycling organic material into a humus-rich soil amendment known as compost. Food waste, grass clippings, garden debris and even shredded paper can be easily decomposed into high quality compost. Stop throwing away organic waste as trash. Smithsonian Gardens' Horticulturist Sarah Tietbohl will show how compost can enrich our environment, not damage it.
August 6 – Garden Photography Tips
Learn how to beautifully capture your backyard oasis or neighborhood park no matter what kind of camera you own. Join Smithsonian Gardens' Living Collections Photographer Hannele Lahti as she shares tips on lighting, positioning and developing your own creative point of view. Open to shutterbugs of all levels and ages.
View video and a Q&A from the webinar
August 13 – Early Garden Photography: Glass Lantern Slides
Garden photography hasn't always been as easy as point-and-shoot on your cell phone. Learn about hand-tinted glass lantern slides and how they were used a century ago to document gardens and tell their stories from Joyce Connolly of the Archives of American Gardens.
August 20 – Selecting and Planting Fall Bulbs
Let Smithsonian Gardens' Horticulturist Christine Abelow show you how to be the envy of your neighbors next spring with an amazing flowering bulb display. Learn tips and tricks about planting fall bulbs such as daffodils, tulips and hyacinths.
View video and a Q&A from the webinar
August 27 – Planting Fall Vegetables
The weather in the mid-Atlantic provides a long growing season; fresh vegetables can be plucked from the garden or containers almost year-round. Smithsonian Gardens' Education and Collections Manager Cindy Brown will discuss planting schedules, cultivar selection, maintenance tips, and suggestions on how to make your vegetable garden productive and beautiful.
View video and Q&A from the webinar
September 3 – Understanding Plant Stress Signals: Abiotic Factors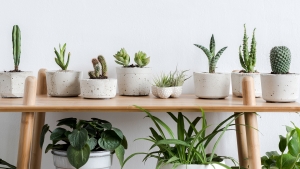 Learn about the responses of plants to stresses in their environment including over or underwatering, nutrient deficiencies or toxicities, and extreme temperatures or light conditions. Smithsonian Gardens' Horticulturists Virginia Thaxton and Debra Austin will go over basic visual signals that plants show when they are under stress and discuss physiological causes and potential solutions.
Featured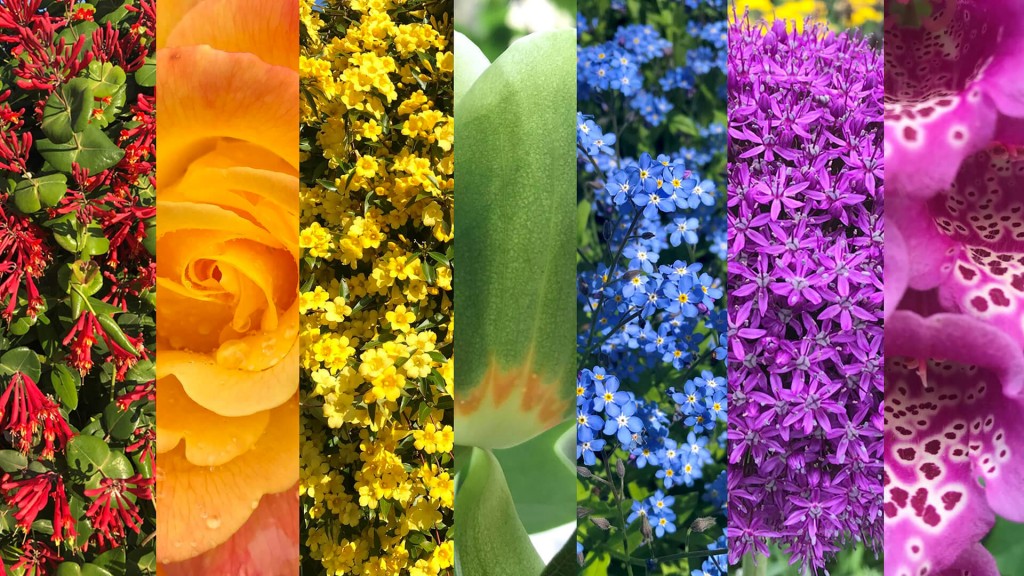 Download these scenes from Smithsonian Gardens to use as your desktop background, or on your next Zoom meeting!