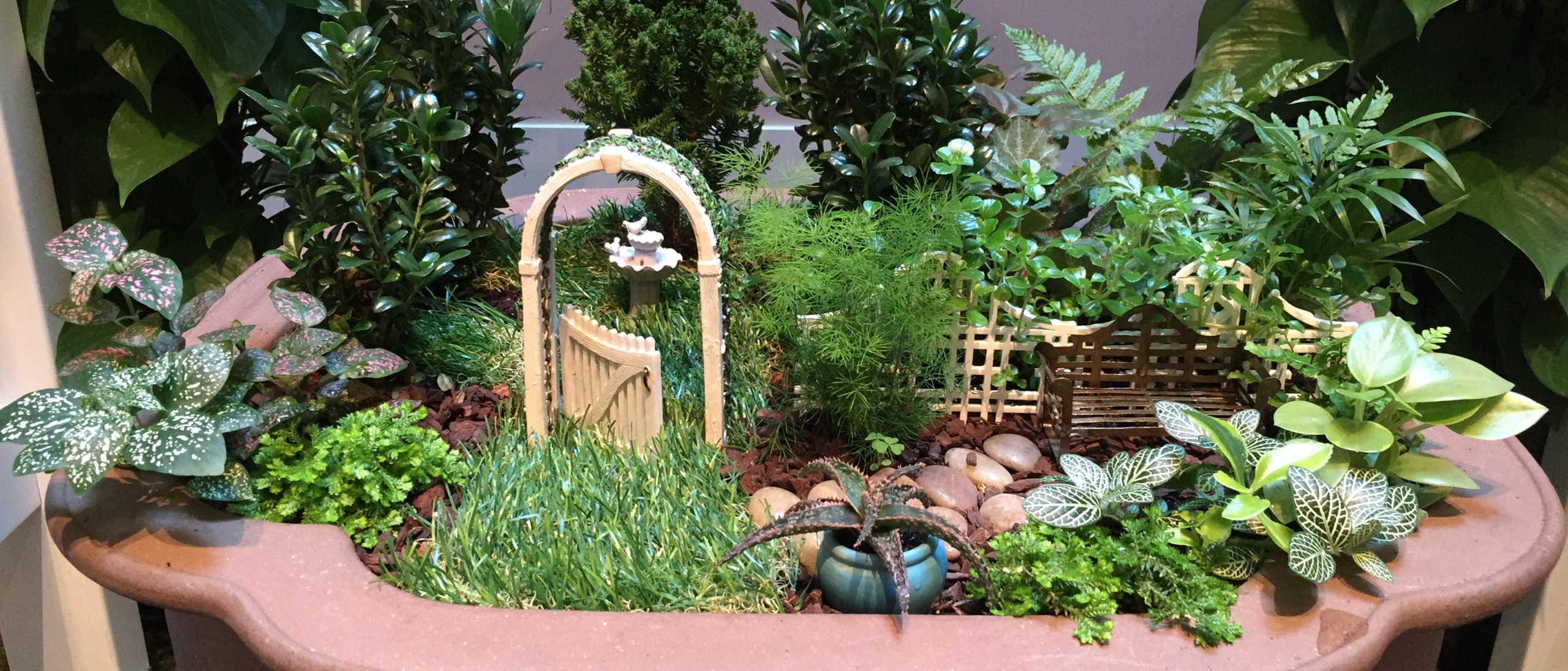 Garden Inspirations
September 3, 2016 – April 30, 2019
at the S. Dillon Ripley Center
Images from the Smithsonian's Archives of American Gardens were used to inspire five miniature landscapes in Garden Inspirations, an exhibit in the S. Dillon Ripley Center. Hours were spent narrowing down options from thousands of AAG images to find "the perfect five" to miniaturize. Images were scrutinized to find ones showing garden features that could be replicated at a compact scale with small plants and miniature furniture with low-light conditions in mind. Ultimately, five images were selected that met those requirements, animating garden styles ranging from outdoor living rooms to community gardens.
Visit the Garden Inspirations blog to learn more about the exhibition.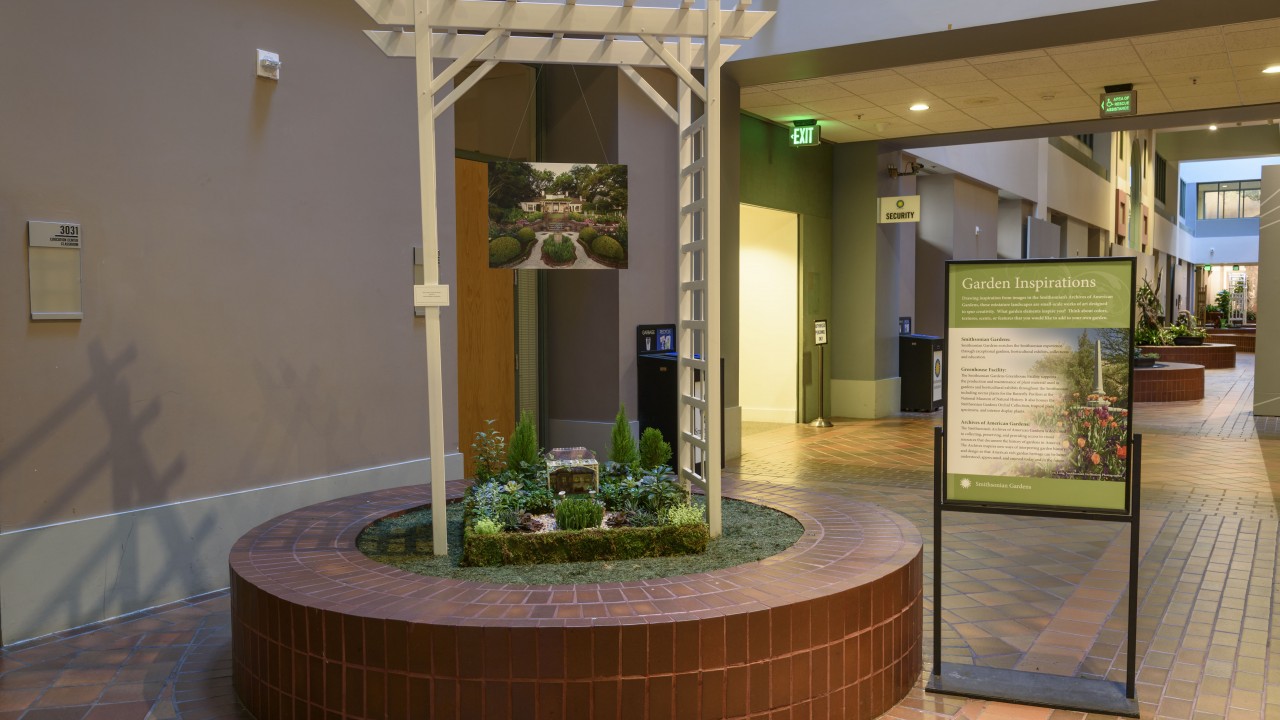 Miniature gardens in the S. Dillon Ripley Center inspired by images from the Archives of American Gardens.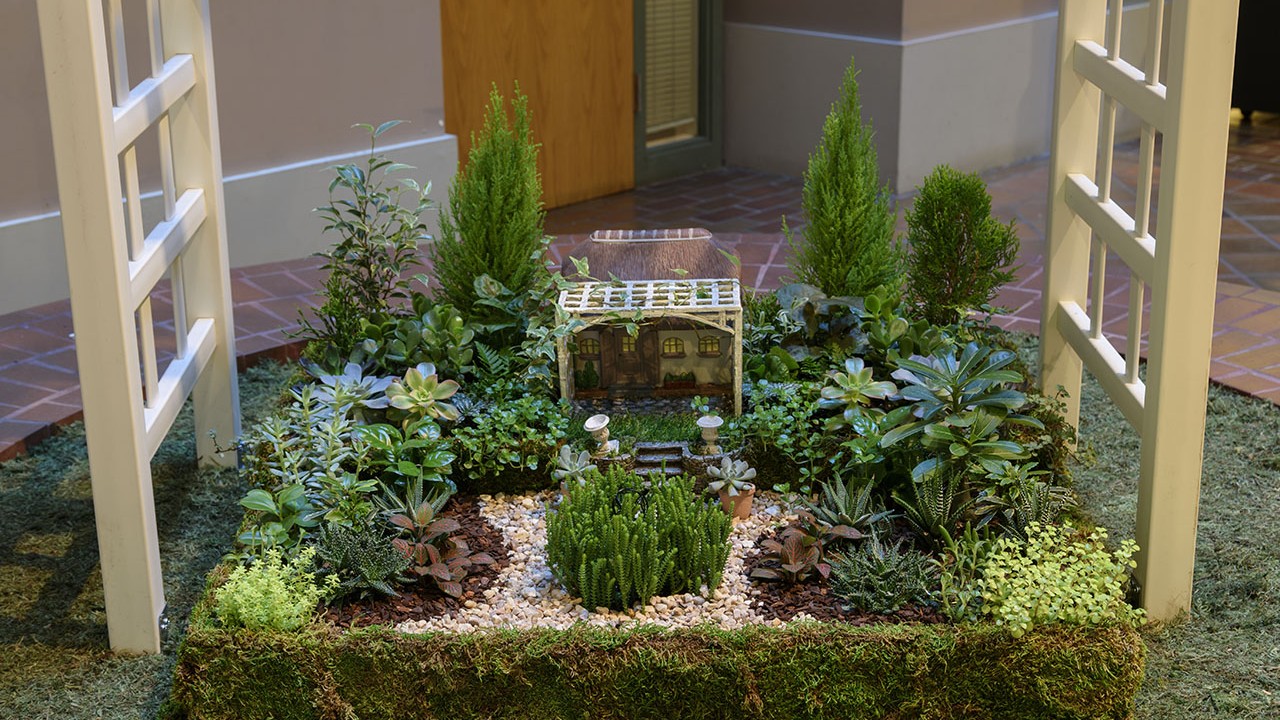 Miniature interpretation of the Hicks Garden (Jacksonville, Florida) showing the garden's multiple levels and formal symmetry.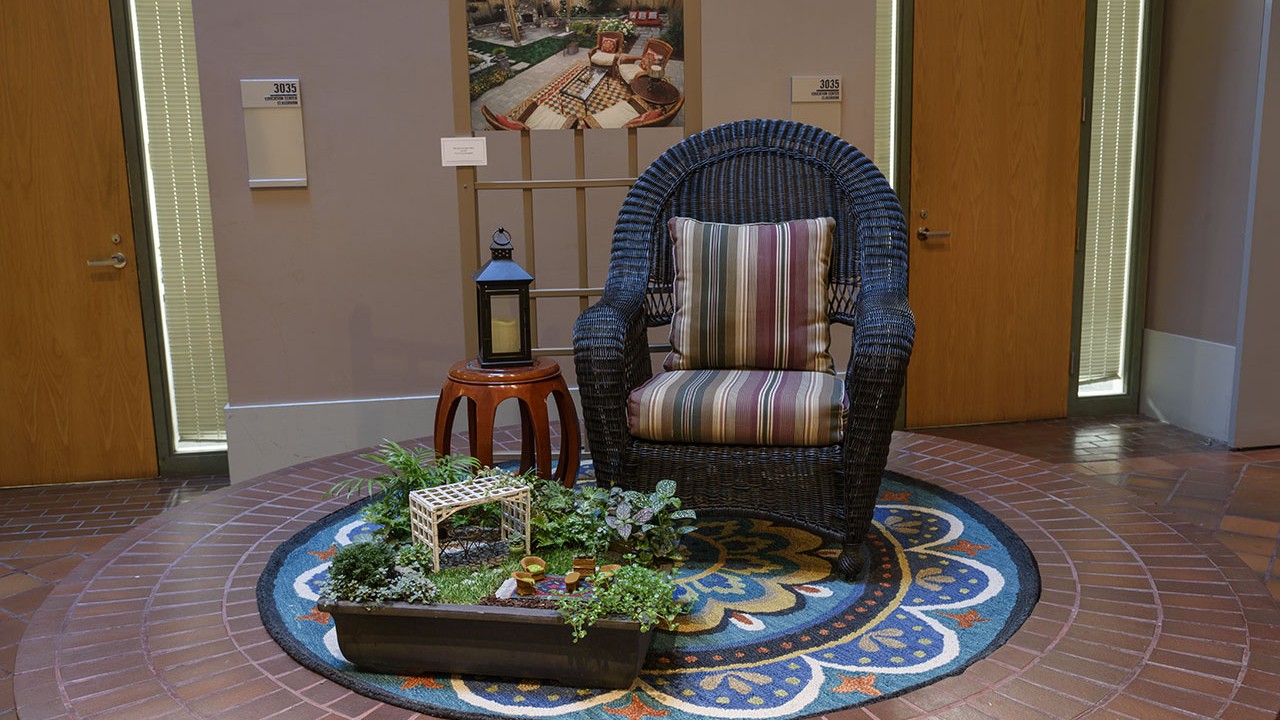 A reimagined take on Fifth Season (Barrington, Illinois) highlighting the integration of planted containers and garden beds into a backyard setting.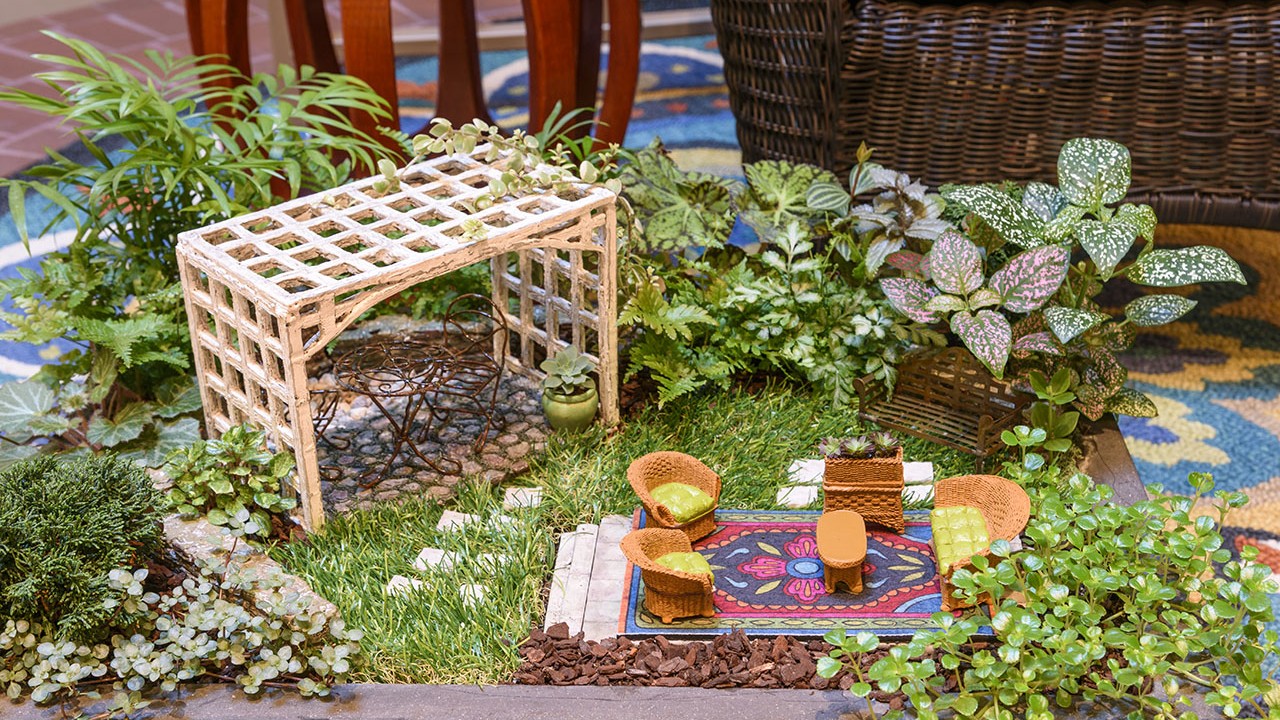 The reinterpretation of Fifth Season (Barrington, Illinois) includes a pocket-sized pergola-covered patio and open seating area with surrounding plantings of tropical plants.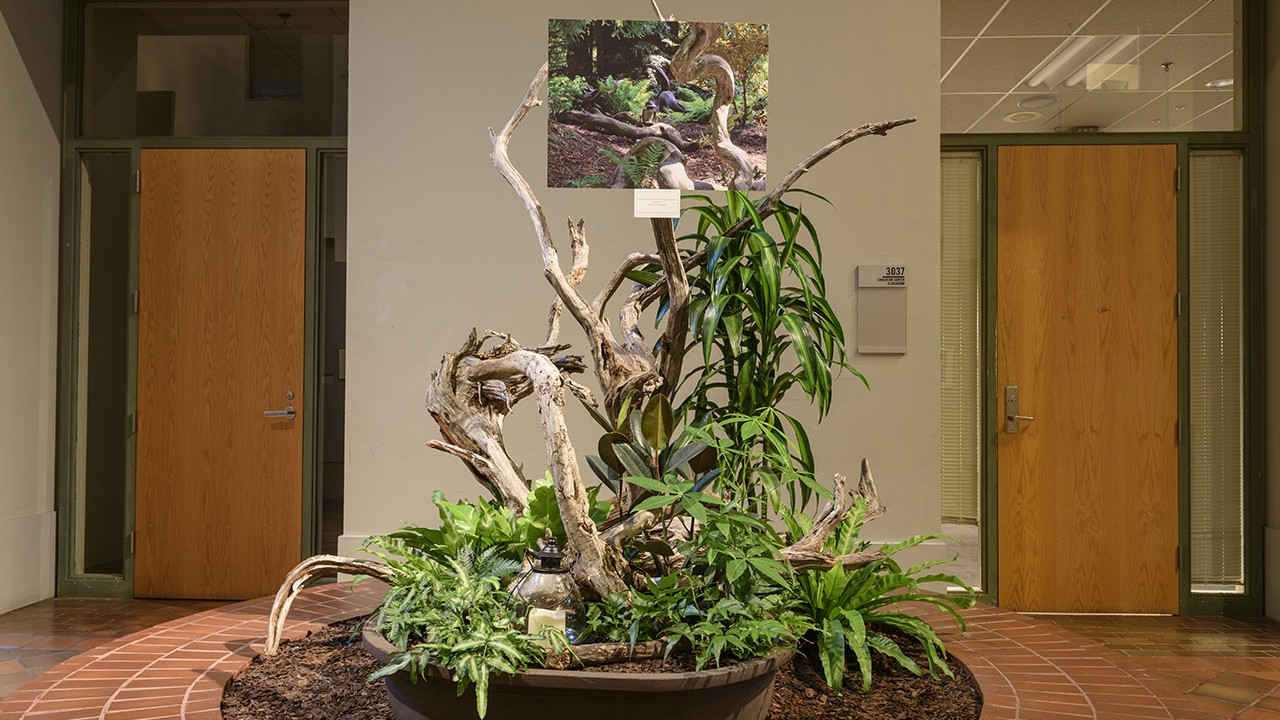 Interpretation of Gardens at Harmony Woods (Mendocino, California) inspired by the garden's natural setting of redwoods and ferns as well as the use of stumpery.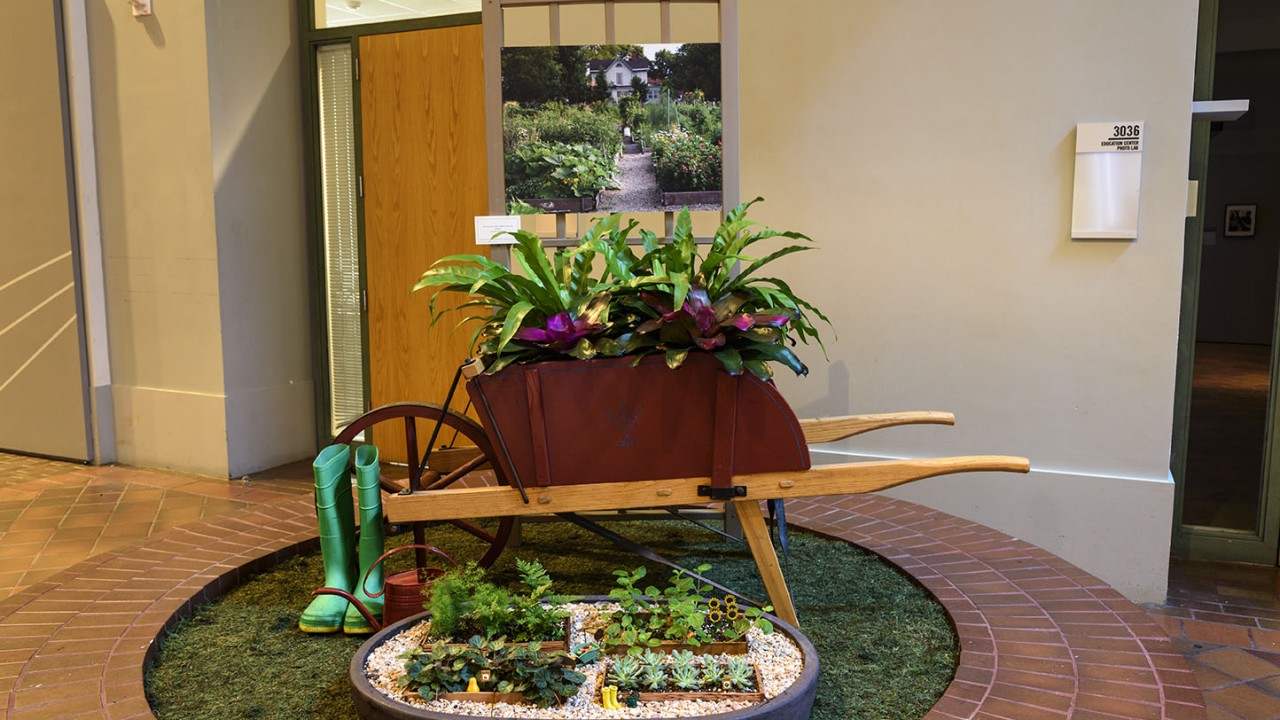 The innate appeal of a community vegetable garden is evoked in the contrast between a human-scaled wheelbarrow and miniature raised beds brimming with vegetables.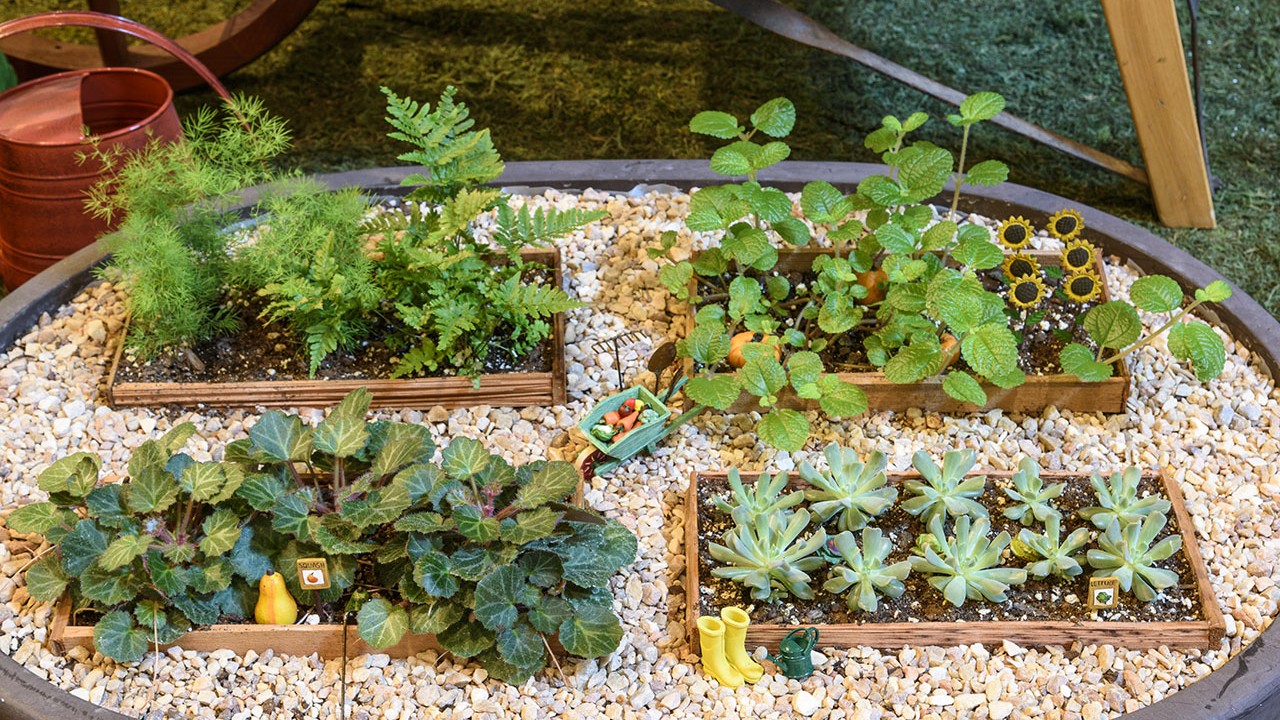 Miniature reproduction of The Community Garden (Millburn, New Jersey) with sedums, ferns and begonias used as stand-ins for vegetables.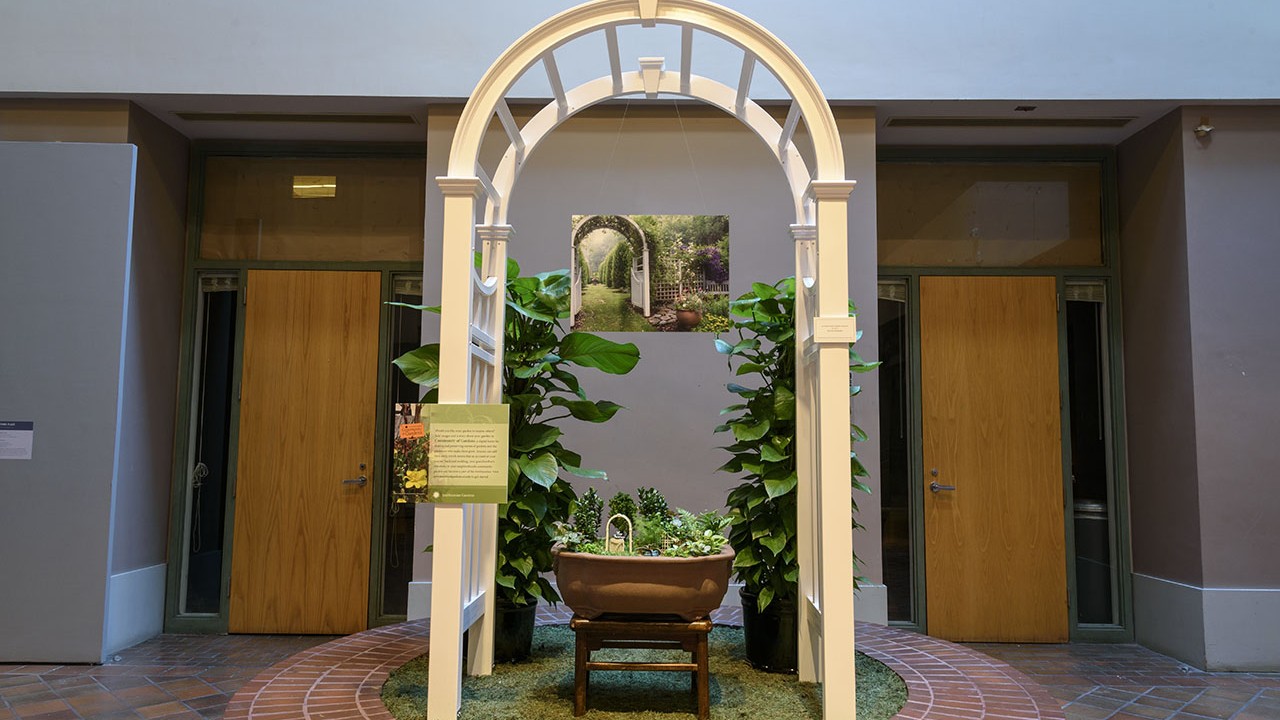 The Rossetti Garden's (Fairfield, Connecticut) reimagined arbor serves as an inviting garden gateway.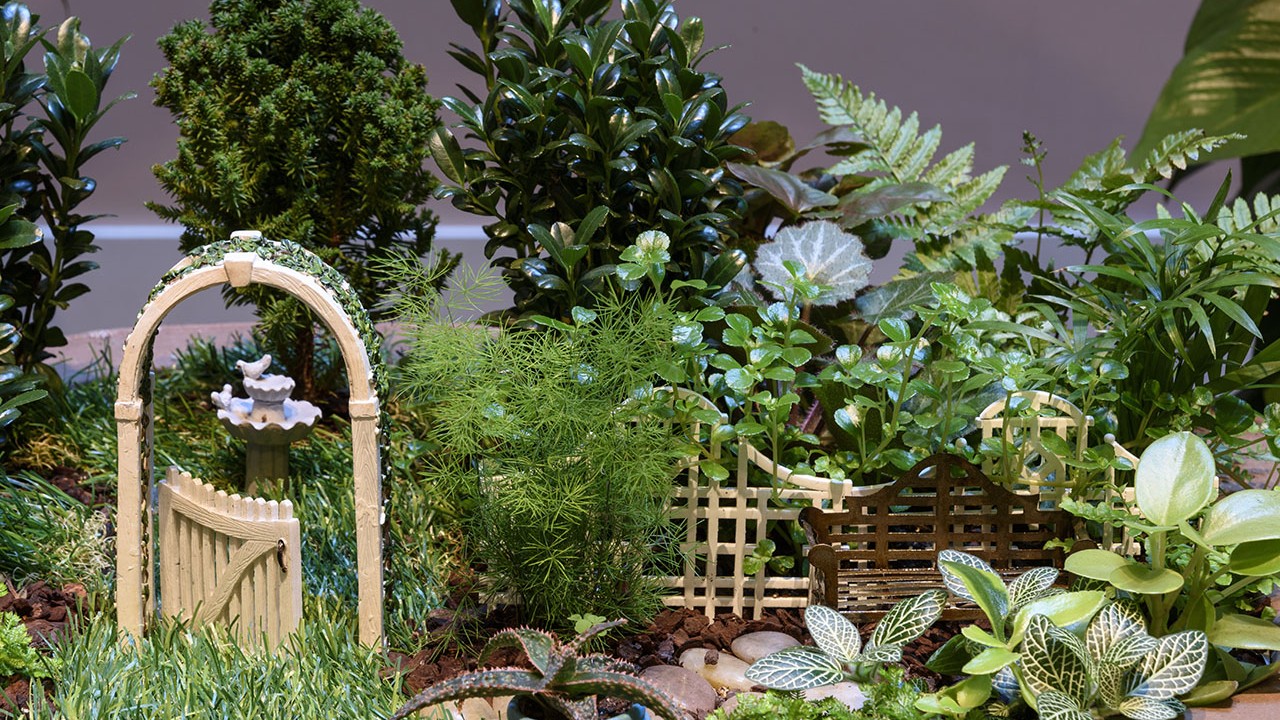 A micro-scale interpretation of The Rossetti Garden (Fairfield, Connecticut) showing the arbor that leads from one garden room to another.
Previous
Next