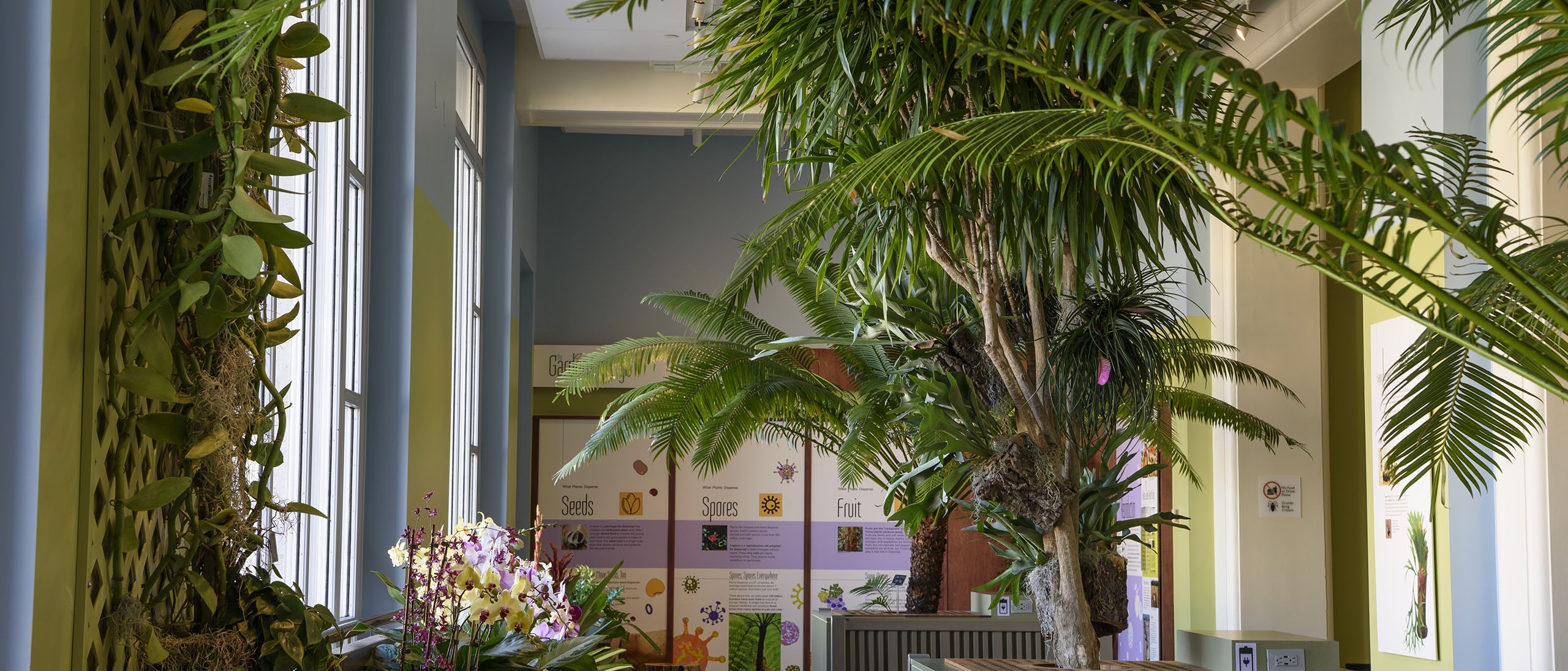 Garden Lounge
November 16, 2017 - Indefinitely
2nd Floor, National Museum of Natural History
A collaboration between the National Museum of Natural History and Smithsonian Gardens.
The Garden Lounge serves as a welcoming interior garden rest and recharge area for visitors featuring live plants and a relaxing atmosphere with botany content as a frame. Bright sunlight, enhanced seating and designated outlets for charging mobile devices welcome visitors to the space. Content focuses on stories of plants—their history, their diversity, and how they disperse and grow. Though the primary function of this space is to give visitors a break from the hubbub of the museum, these botany themes help fill in an important and underrepresented part of the story of natural history. Featured plants in this horticulture display include cycads, ferns, bromeliads, and orchids.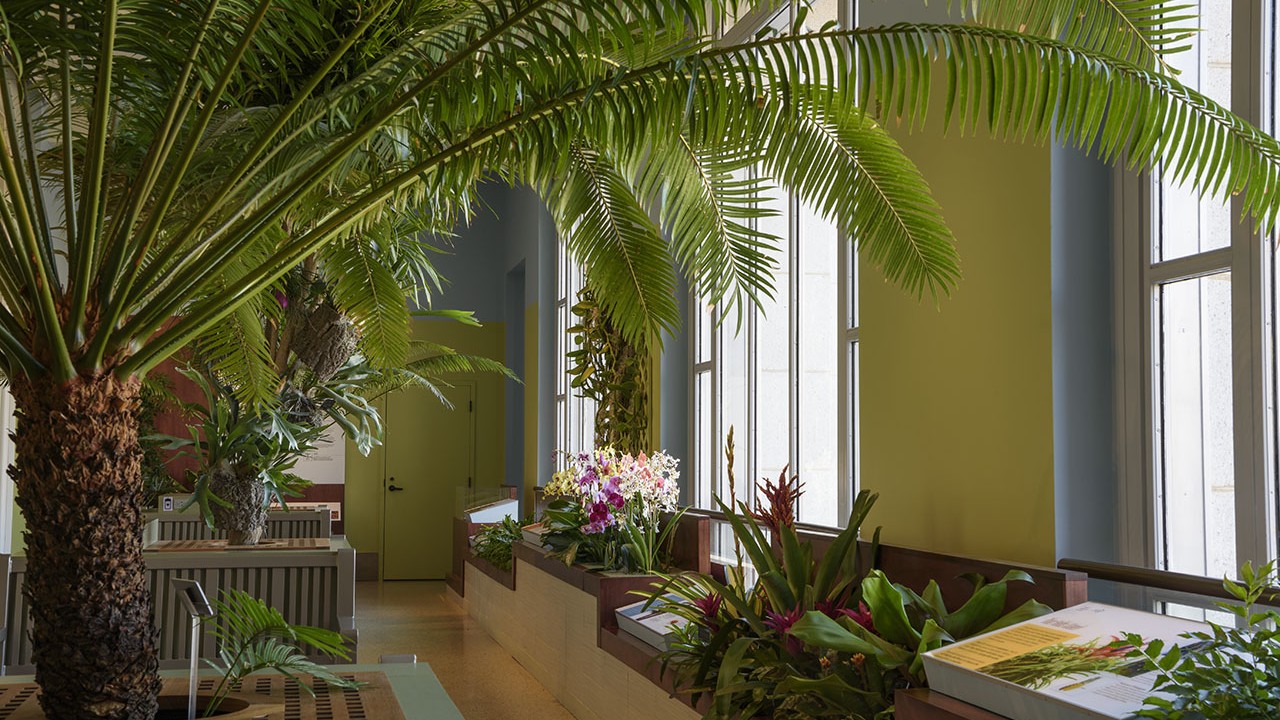 A lush display of tropical plants chosen to tell amazing stories of diverse plant reproduction methods.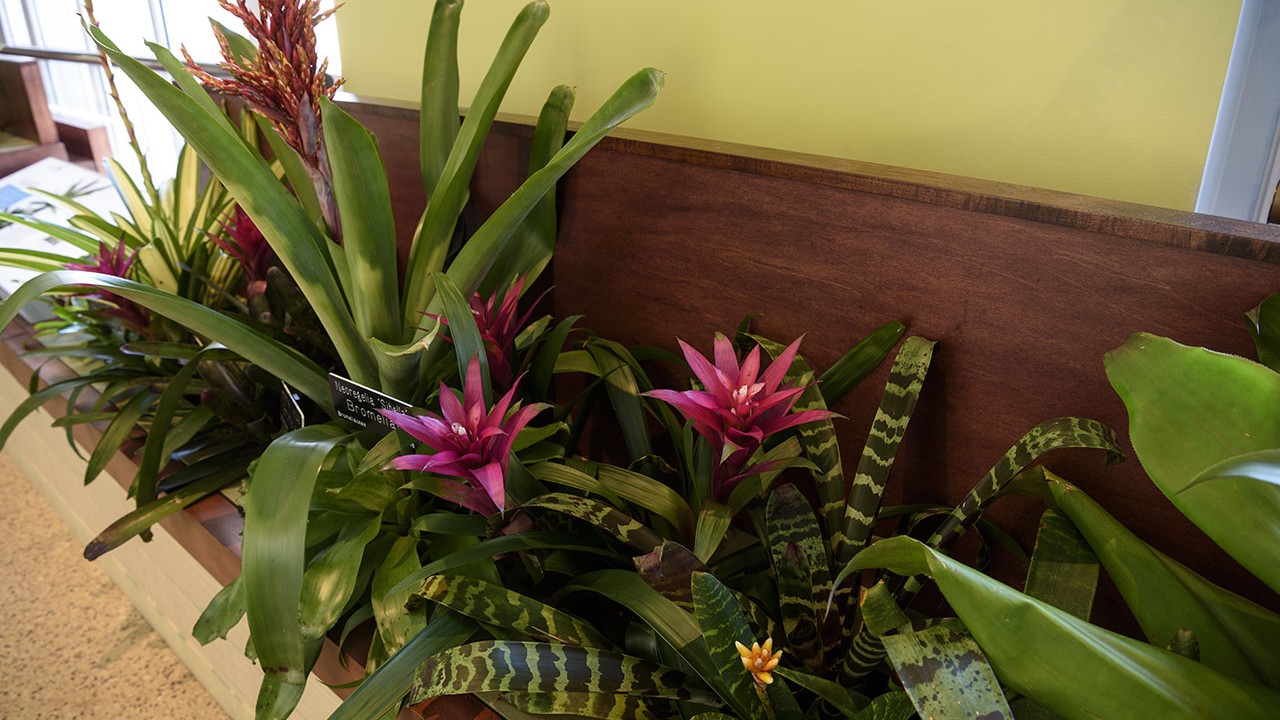 A collection of bromeliads with brightly-colored blossoms designed to attract pollinators. Living on branches high up in the tree canopy, bromeliads in the wild rely on wind to disperse their small feathery seeds.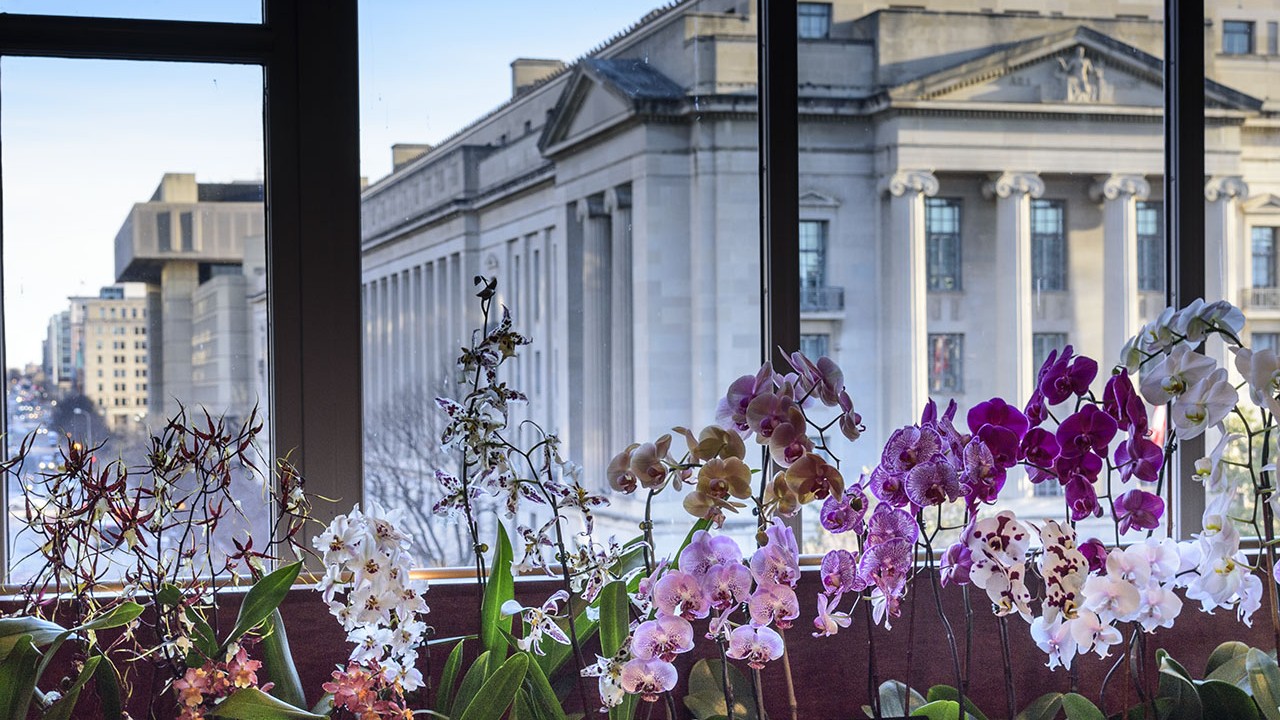 The view outside The Garden Lounge through a curtain of colorful and floriferous orchid blossoms. Once pollinated, orchids produce the smallest seeds of any flowering plant.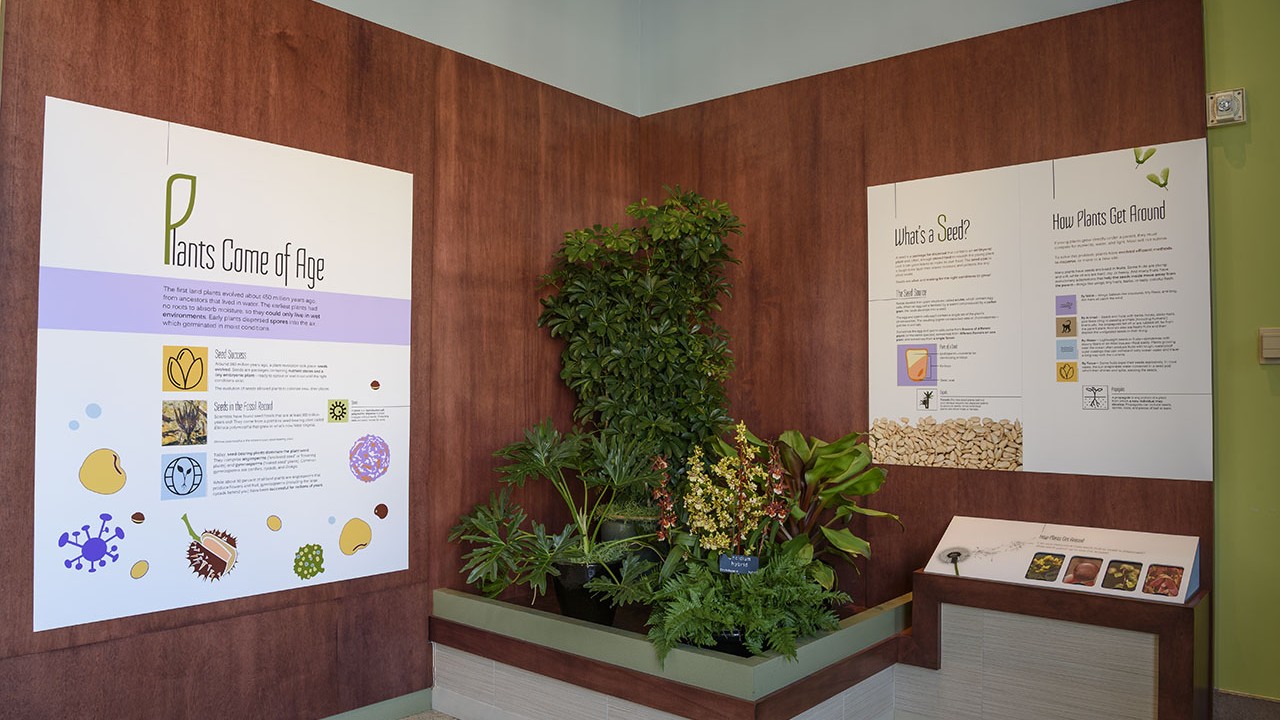 Tropical plants frame informational panels that highlight the evolution of land plants and how they reproduce.
Previous
Next