Orchids of Latin America
January 26, 2013 - April 21, 2013
National Museum of Natural History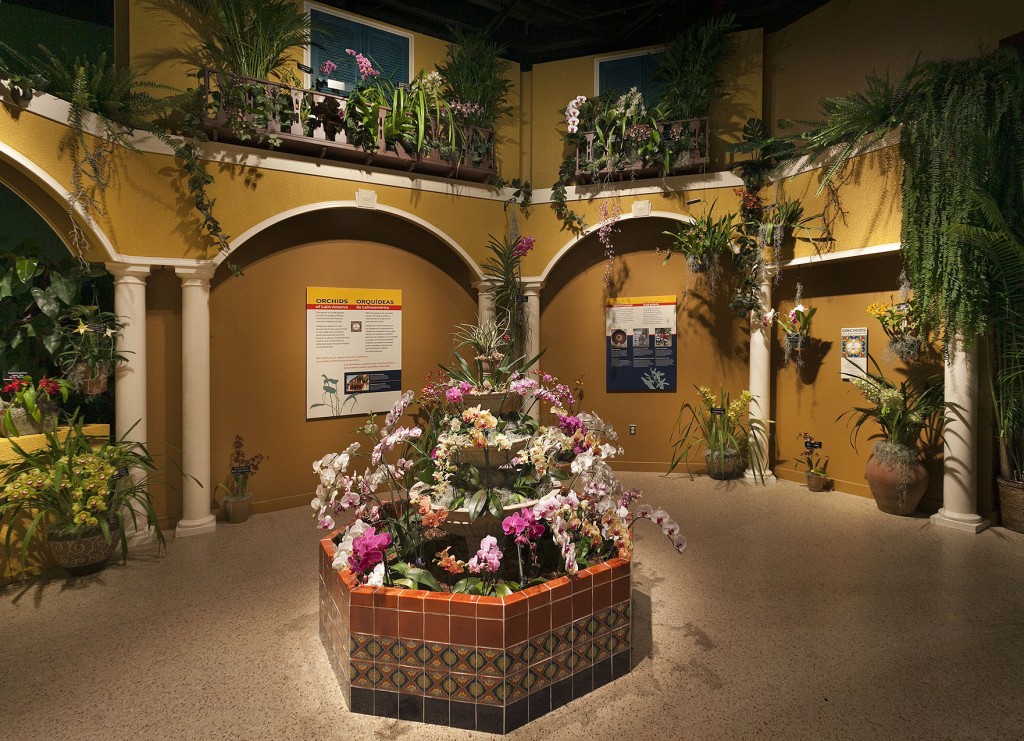 Want to stroll through a tropical rainforest on a cold winter's day? Drink in a fragrant orchid? The 2013 orchid exhibition at the National Museum of Natural History, Orchids of Latin America, will explore the rich crossroads where orchid botany, horticulture, and Latin American cultures meet. Featuring orchids from the Smithsonian Gardens Orchid Collection and the United States Botanic Garden Orchid Collection, the exhibit looks at the importance of orchids in Latin American folklore and cultural traditions, explores how that region is a hotbed for scientific research on orchid biology and evolution, and highlights conservation efforts to preserve orchids and their habitats for future generations.
3 Important Questions about Orchid Conservation
What's your greatest orchid discovery?
Tom Mirenda, Orchid Specialist

What about orchids captivates you?
Lou Jost, Botanist, Orchid Hunter

Why is orchid conservation important?
Lorena Endara, Research Assistant, FLAS Project

Passport to Orchids of Latin America
On your journey through this exhibit learn about the richness of orchid botany, horticulture, and preservation efforts in unique habitats where orchids have existed and for thousands of years.
Did you know that orchids are prized as the national flower of Belize, Brazil, Columbia, Costa Rica, Guatemala, Honduras, and Venezuela? What's your state or national flower?
Look for the passport stamps in the exhibit to see the Latin American orchids on display. Or see examples of Latin American orchids from our collection.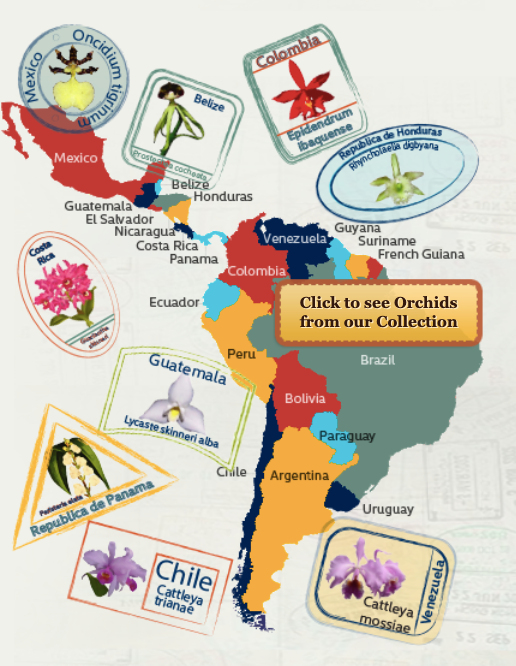 This exhibit was presented by Smithsonian Gardens in partnership with the United States Botanic Garden and the National Museum of Natural History. It received support from the Latino Initiatives Pool, administered by the Smithsonian Latino Center.