Orchids of Latin America
January 26, 2013 - April 21, 2013
National Museum of Natural History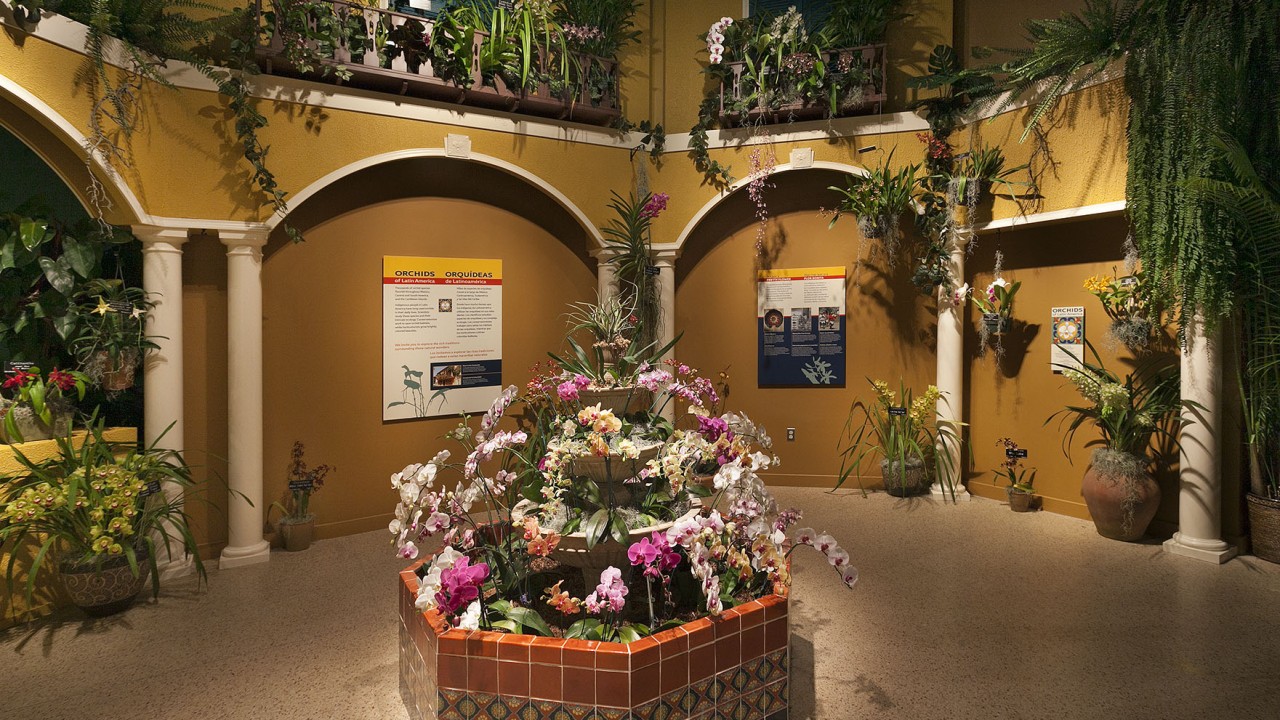 The exhibit's entrance featuring a reproduction of a South American plaza complete with archways, balconies and a tiled fountain all filled with brightly colored orchids.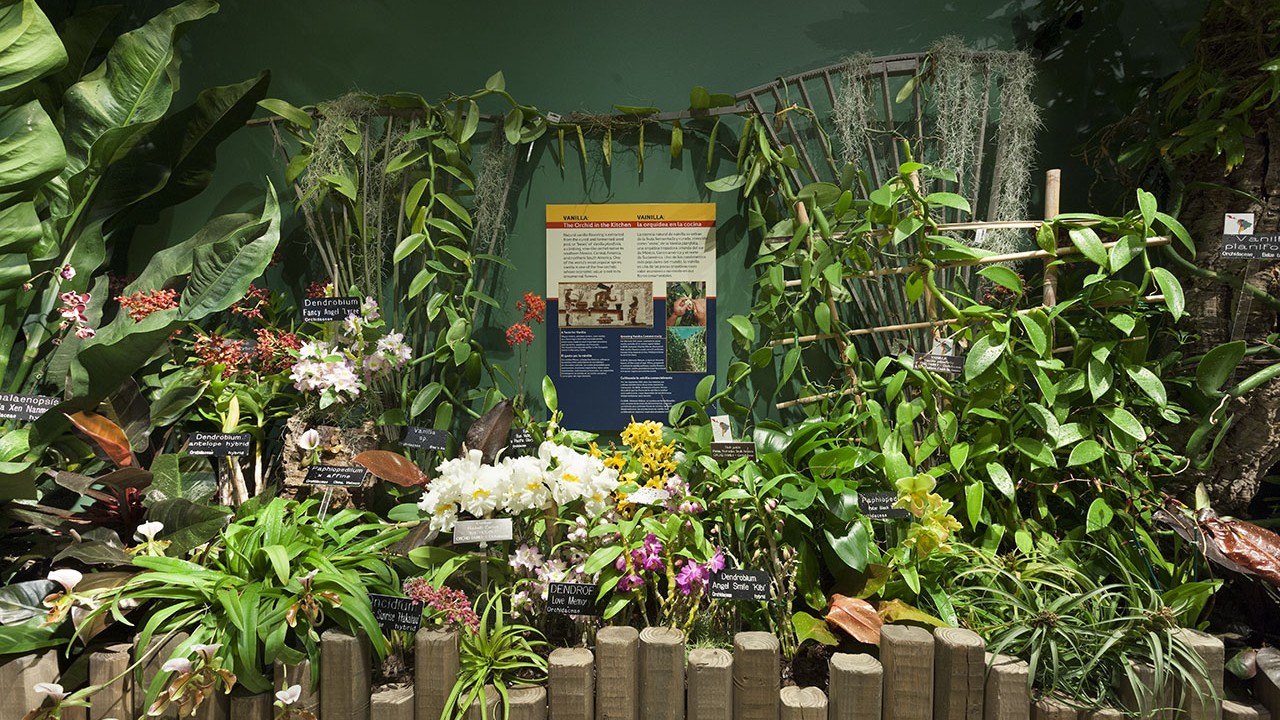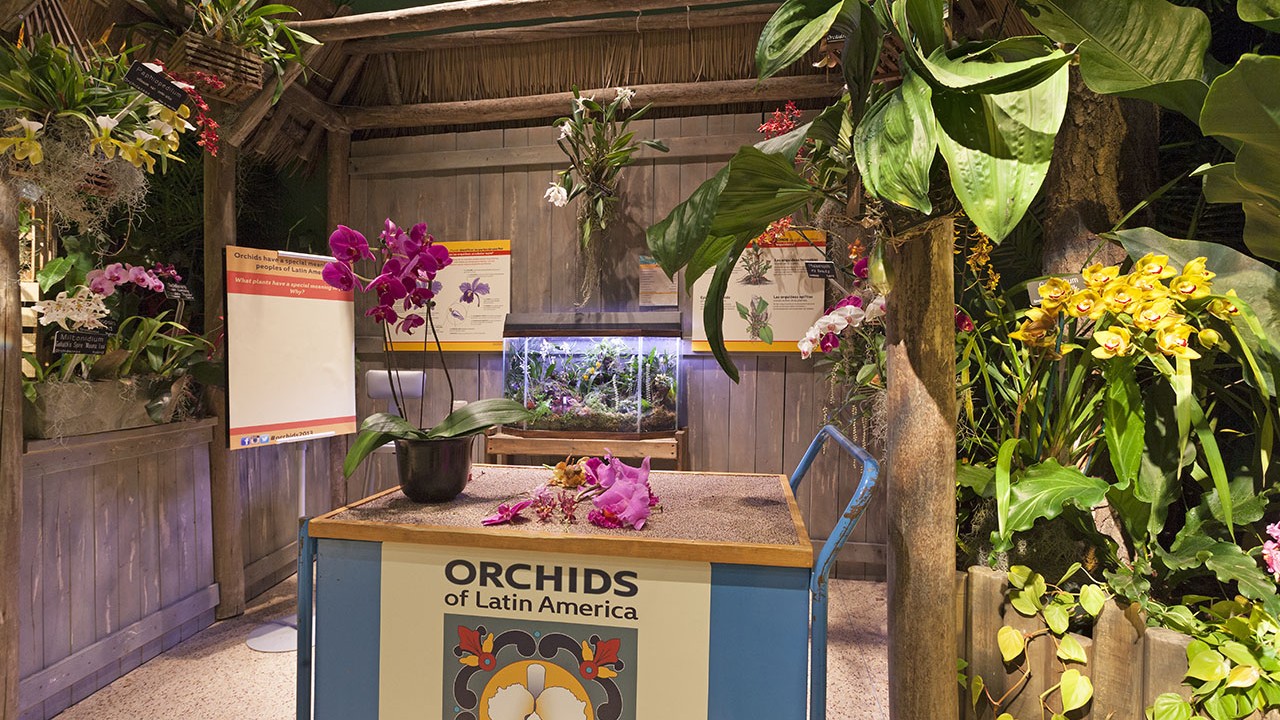 The exhibit's replica of a park ranger's research station containing orchid displays and informational materials for "park visitors."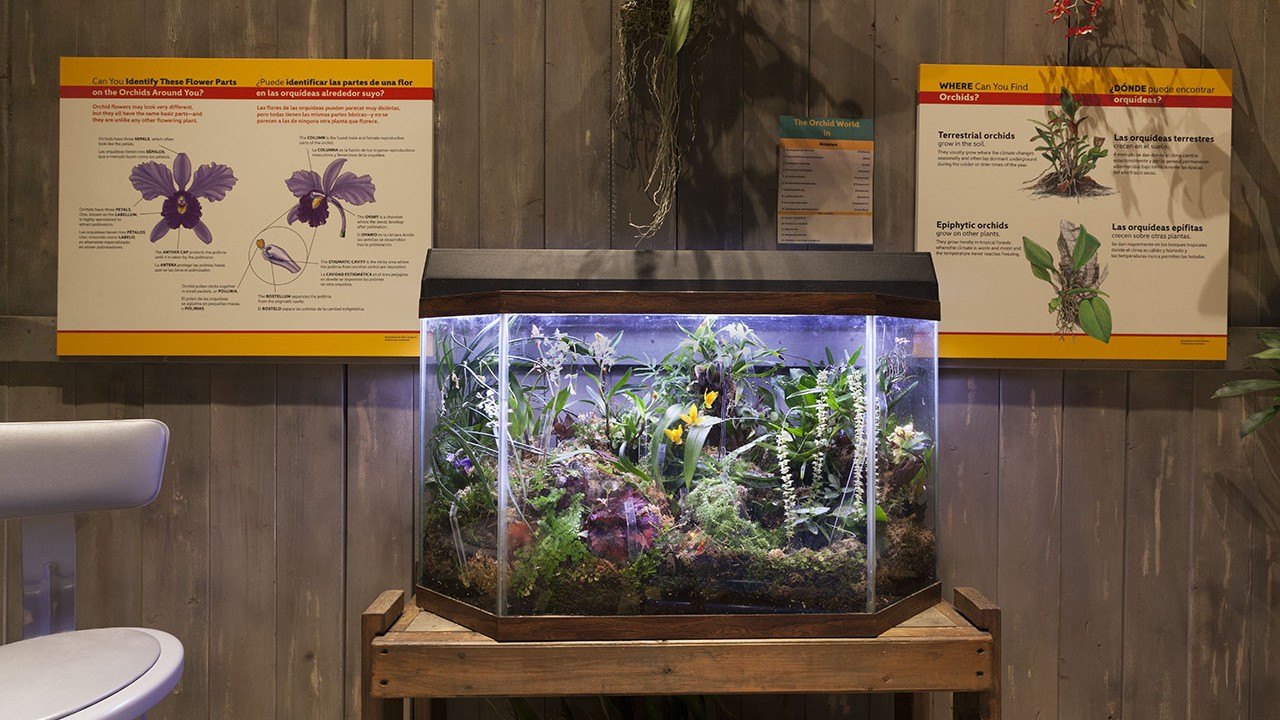 A close-up view of the research station's terrarium containing a variety of miniature orchid species from the Smithsonian Gardens Orchid Collection.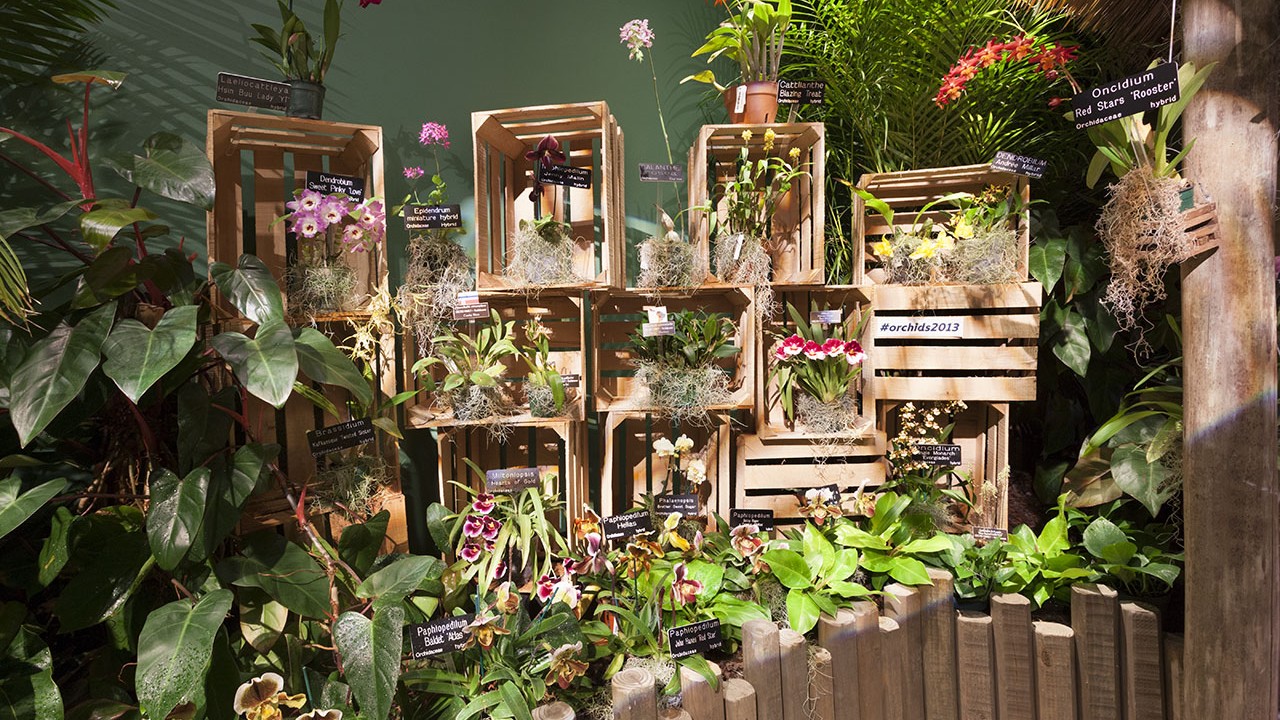 Stacks of crates filed with orchids illustrate how orchids collected in the wild were once packed for transport on ships returning from explorations of the new world.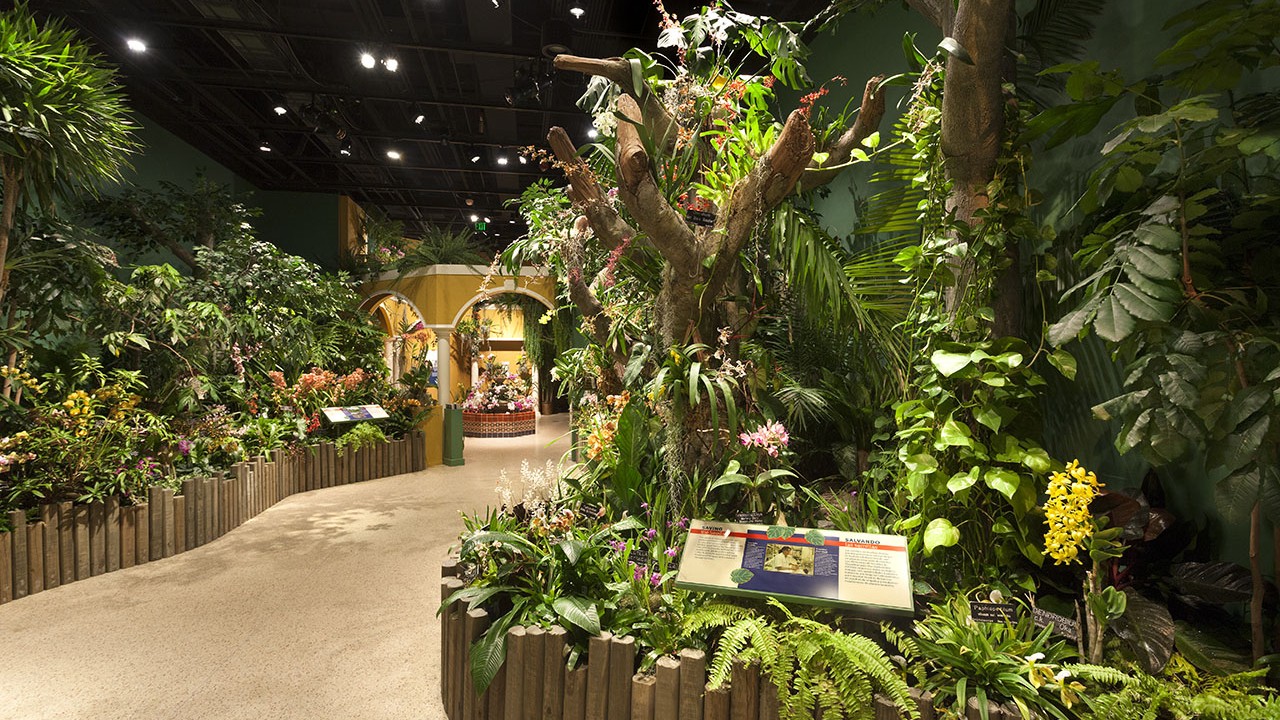 An expansive view of the exhibit showing a naturalized jungle setting with a large artificial tree adorned with orchids and other epiphytes.
Previous
Next
Want to stroll through a tropical rainforest on a cold winter's day? Drink in a fragrant orchid? The 2013 orchid exhibition at the National Museum of Natural History, Orchids of Latin America, will explore the rich crossroads where orchid botany, horticulture, and Latin American cultures meet. Featuring orchids from the Smithsonian Gardens Orchid Collection and the United States Botanic Garden Orchid Collection, the exhibit looks at the importance of orchids in Latin American folklore and cultural traditions, explores how that region is a hotbed for scientific research on orchid biology and evolution, and highlights conservation efforts to preserve orchids and their habitats for future generations.
Important Questions about Orchid Conservation from the Exhibition
What's your greatest orchid discovery?
Tom Mirenda, Smithsonian Gardens Orchid Specialist
What about orchids captivates you?
Lou Jost, Botanist, Orchid Hunter
Why is orchid conservation important?
Lorena Endara, Research Assistant, FLAS Project
Featured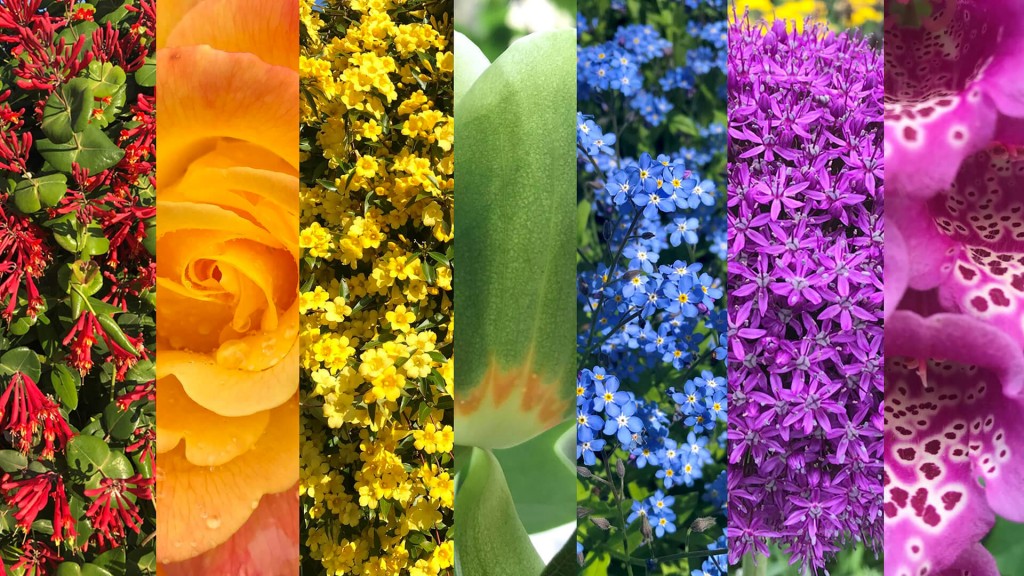 Download these scenes from Smithsonian Gardens to use as your desktop background, or on your next Zoom meeting!