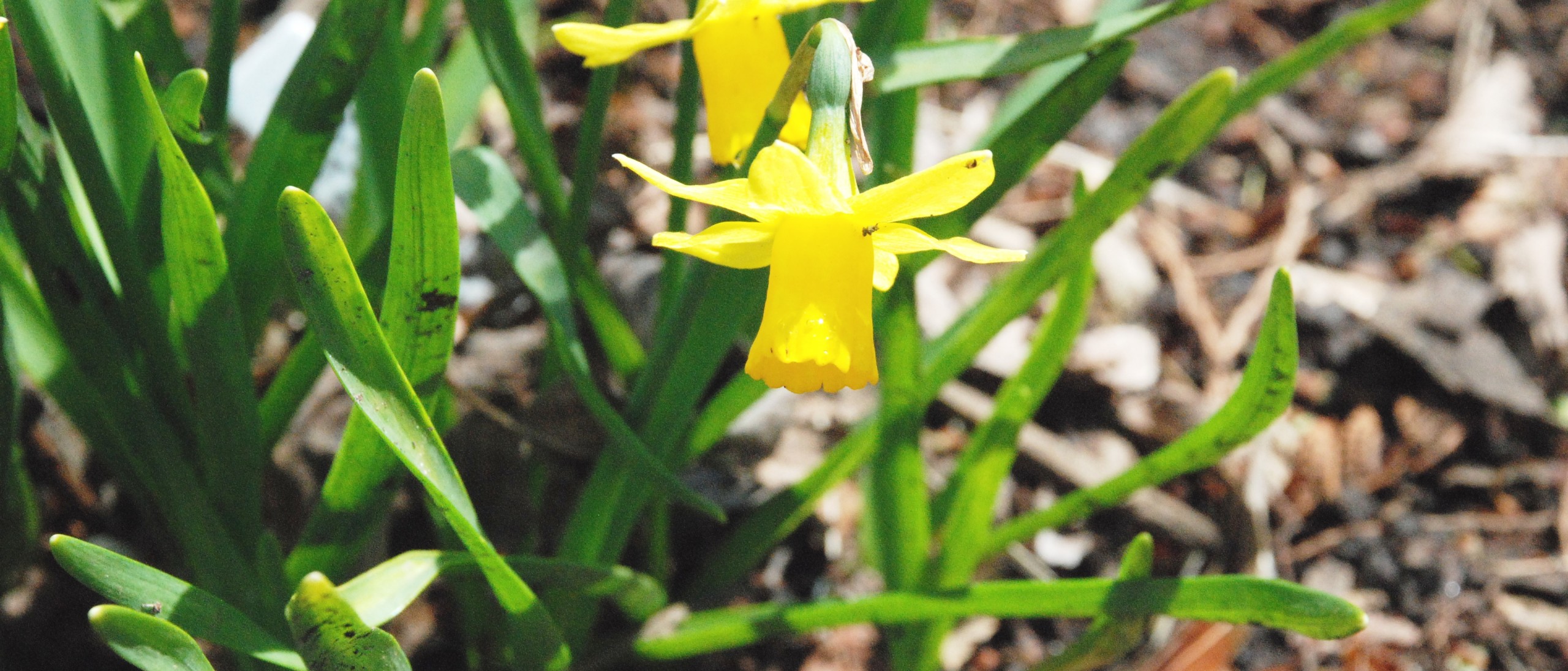 Selecting and Planting Fall Bulbs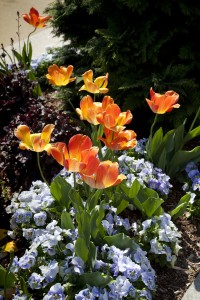 Let Smithsonian Gardens' Horticulturist Christine Abelow show you how to be the envy of your neighbors next spring with an amazing flowering bulb display. Learn tips and tricks about planting fall bulbs such as daffodils, tulips and hyacinths.
Webinar Video
Q&A
Q—Tulips come back every year?
Most tulips planted in the Washington DC area do not come back each year and we normally plant them as annuals. Removing them after they bloom. There are some species tulips that are hardier such as Tulipa kaufmannian, Tulipa verdiflora, Tulipa tarda, Tulip clusiana, and Tulipa humilis. These species tulips are usually shorter with multiple smaller blooms compared to the Darwin hybrid tulips we all know. All tulips will grow best in drier soil conditions.
Q– Are there bulbs, other than daffodils, that deer will not eat?
Deer tend to also stay away from crocus, hyacinths, fritillaria, snowdrops and alliums.
Q– What can you do about squirrels digging them up?
There are some sprays available you can purchase to treat bulbs with to deter squirrels, however these products need to be reapplied every couple regularly. Squirrels do not like the smell of hot peppers, garlic and coffee if you are looking for an organic bulb spray. The best solutions to deter animals from digging up your flower bulbs is planting the bulbs deeper and covering the planted space with wire mesh.
Q–How long lived are the alliums?
In the Washington DC area alliums are perennials and can come back for several years; however, if they are planted in wet soil conditions, they tend to die off more quickly.
Q–How do you keep track of where you place your bulbs, especially if they multiply and you may have them all over your garden?
Sketches, diagrams and of course photographs are the best ways to locate bulb locations. Our smartphones are a great way to keep a digital journal of plant records. You can also mark the spots of bulb clusters with a stake and either tying a ribbon or painting the color on the stake. Such as a wooden stake 12" tall with yellow ribbon to mark 'Ice follies' daffodils and a shorter stake with purple ribbon to mark grape hyacinths.
Q– What about gladiolus bulbs?
Gladiola bulbs are considered spring bulb and should be planted in late April or early May in the Washington DC area. They are marginally hardy in our area and take about 70 days to bloom after planting them. They are also considered deer resistant.
Q– What kind of fertilizer should be used for bulbs?
Fall Bulbs will benefit from a fertilizer application at planting time. A complete granular fertilizer or a fertilizer high in phosphorus should be incorporated into the soil. This will encourage strong root development. Perennializing bulbs should be fertilized when the leaves have emerged from the ground in the early spring and again after they finish blooming. There are several organic products on the market such as plant tone, bulb tone and blood meal.
Q– What is the difference between native hyacinths and nonnative?
Do they look the same when they grow? Hyacinths are native to the eastern Mediterranean region. There are actually no hyacinths native to this region.
Q– What type of bulbs will come back each year in the Mid- Atlantic?
Alliums, Crocus, Daffodils, Grape hyacinths, Snowdrops, and Fritillaria are all perennial bulbs in the mid-Atlantic area (Zone 7).
Q– How long will it take the corms or baby bulbs to mature enough to bloom?
Depending on the size of the original bulbs, it can anywhere from a year for crocus to four years for hyacinths. Larger bulbs take more time to mature.
Q– I know Lycoris leaves out in the spring but doesn't bloom till fall. Are they planted now?
There several different species of Lycoris (Spider Lily) bulbs that bloom from summer months into the early fall. Since their foliage emerges in spring, they should be planted in the fall. If needed they can be transplanted or divided when the foliage dies down in late spring. Dividing them may delay their flowering by a few years.
Q– What tips do you have for growing in containers? What size container would you use to layer daffodils, tulips and pansies?
When growing bulbs in containers make sure the container has drainage holes and use a good quality soil mix.  If you plan to leave the container outside year round it should be a minimum 24" diameter container.  This larger size  pot will insulate the bulbs and protect them from freezing.  Add some gravel to the bottom of the container, add soil and the larger bulbs such as tulips, daffodils and hyacinths (a planting depth 6-8" deep).  Add some more soil and plant smaller bulbs like crocus and grape hyacinths (4-6" planting depth).  Cover these smaller bulbs with soil and plant pansies, violas, swiss chard or parsley and add a light layer of mulch.

Q– Is the planting depth to bottom of bulb or to top of bulb?
Most of the time this refers to planting depth of the bottom of the bulb. Believe it or not, bulbs have contractile roots and will adjust their own growing depth over time. These roots will pull the bulbs further down into the soil as a protection mechanism. It protects the bulbs from too much light, drought conditions, animals digging them up and temperatures.
Q– I'm in the Boston area. When putting tulips in containers do they have to be inside in the winter?
Tulips need to be planted in a full sun location with well–drained soil. (All tulips grow best in drier soil conditions.)  They will also benefit from being planting a little deeper to protect them from colder temperatures like you get in Boston.  Planting tulips in casual clusters instead of formal rows will eliminate some of the awkwardness of not having them come back in a uniform fashion.   
Q– What do you do when you dig to plant fall bulbs, and hit a group of previously planted bulbs?
This is a common problem when flower bulbs are planted with perennials and annuals. If you accidentally dig some up, just replant them and they should be fine.
Q– Do Alliums come back year after year?
In general alliums prefer full sun and drier soil conditions. The main reason alliums die off is because of too much water.
Q– How about fritillaria? I have trouble with them. Any secrets?
Fritillaria bulbs have an indentation in the top of the bulb and this makes them sensitive to rotting in wet conditions. Fritillarias prefer a moist well drained soil especially in the winter months so they do not rot; however they need to watered throughout the summer months especially in drought periods, Also, the bulb does not have tunic or skin on it so they need to be planted as soon as possible to avoid drying out. Fritillaria grown as perennials need to be fertilized before they bloom and right after they finish blooming.
Q– Do the double flowering daffodils not last as long as the regular daffodils do?
Double daffodils should be just as prolific and hardy as single daffodils. As a rule, lighter color flowers especially white tend to not last as long as brighter ones.