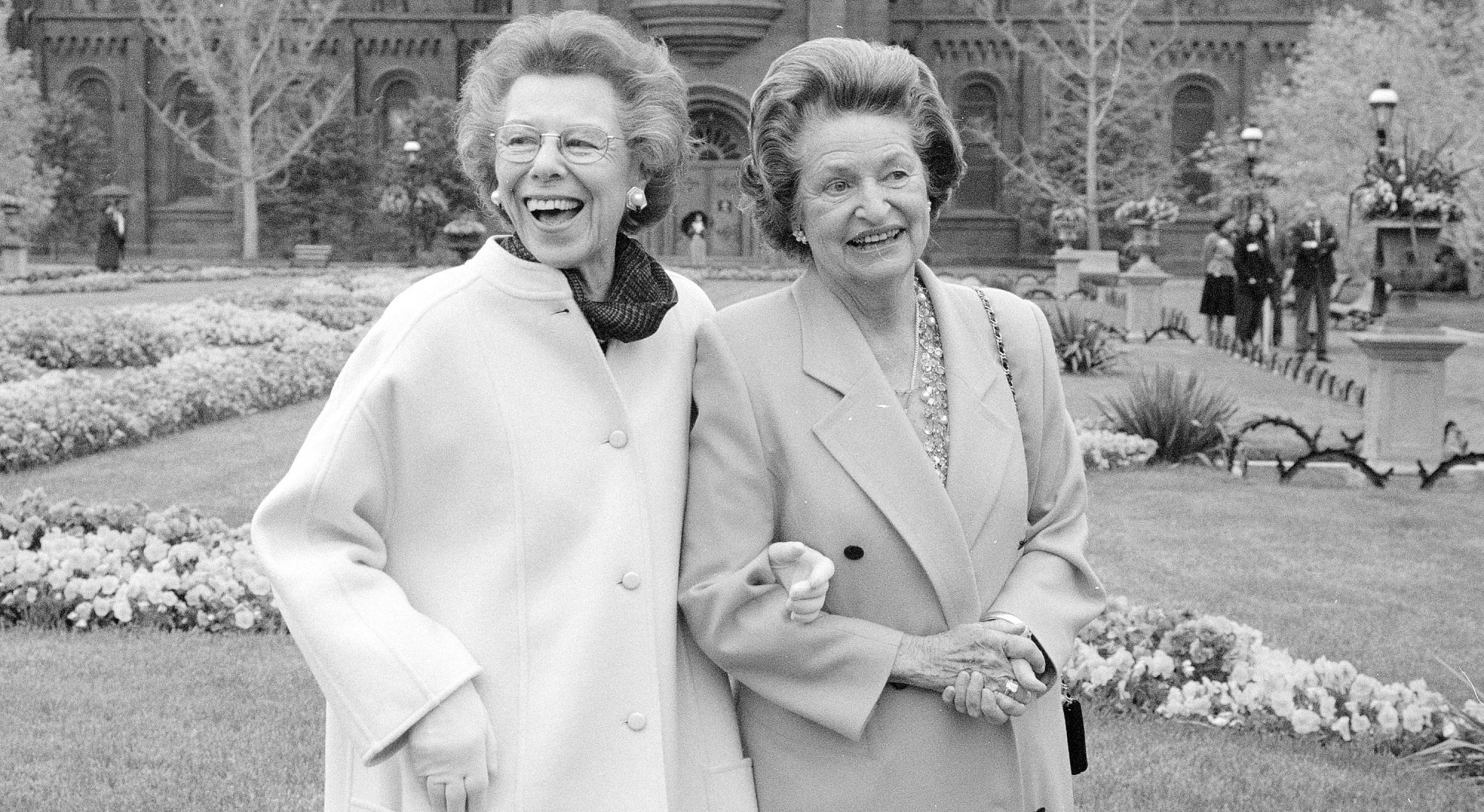 Enid Annenburg Haupt (1906-2005) (pictured above on the left with former First Lady Lady Bird Johnson) may have had publishing in her blood, but gardens were in her heart. Her father, Moses Annenburg, started with the publication of a small racing form. Her brother expanded the family business to include such mainstays of the American household as TV Guide and Seventeen, a magazine which Mrs. Haupt herself later edited and published. Her numerous gifts to build, restore, and maintain gardens (known as "Enid's Edens") around the country and the world made Enid A. Haupt America's foremost horticultural philanthropist, earning her the American Horticultural Society's Liberty Hyde Bailey award in 1994.
Considering her overwhelming philanthropy and love of horticulture, it is no surprise that S. Dillon Ripley, the Secretary of the Smithsonian at the time, looked to Mrs. Haupt for assistance when the idea of a garden for the new Quadrangle was being formalized in the 1980s. By providing a generous endowment of over three million dollars, Mrs. Haupt ensured not just the creation of the garden, but also that it would flourish and remain a haven for visitors to the Smithsonian Institution for years to come.
For more information on the origins of the Haupt Garden, see 'A New View from the Castle: The Smithsonian Institution's Quadrangle: Arthur M. Sackler Gallery, National Museum of African Art, S. Dillon Ripley Center, Enid A. Haupt Garden' from Smithsonian Institution Press, 1987.
Enid's Edens
Enid A. Haupt's horticultural philanthropy supported the creation, restoration, or maintenance of many notable public gardens including the following.
The Enid A. Haupt Glass Garden, Howard A. Rusk Institute, NYU Medical Center, New York City
The gift of which Mrs. Haupt indicated she was most proud, this garden provides not only a green respite from the sterilized environs of the hospital, but also a place where patients can engage in horticultural therapy.
The Conservatory at New York Botanical Garden, New York City
A gift of 5 million dollars saved the New York Botanical Garden's Victorian greenhouse from an unseemly demise in a swamp. Beautifully restored, it is now a showcase at the garden.
The Haupt Fountains on the Ellipse, Washington, D.C.
Working with First Lady Patricia Nixon, Mrs. Haupt planned these dark purple granite fountains which lie between the White House and the Washington Monument.
River Farm, Alexandria, Virginia
When Enid A. Haupt bought River Farm and donated it to the American Horticultural Society as its headquarters, her only stipulation was that all 27 acres be open to the public.
The Cloisters, New York City
Mrs. Haupt's gift of 1.5 million dollars for the day-to-day maintenance of the gardens at the Metropolitan Museum's collection of medieval art illustrated her deep understanding of the realities of preserving large public gardens.
The Enid A. Haupt Library Annex, Horticultural Society of New York, New York City
A quiet reading room with collections designed to appeal to children whom Mrs. Haupt hoped would discover the same love of gardening that she did.
The National Wildflower Research Center, Austin, Texas
Mrs. Haupt helped First Lady Lady Bird Johnson establish this research center for the preservation of wildflowers.
Monet's Studio, Giverny, France
While painting her portrait, French art expert Gerard Van de Kemp happened to mention to Mrs. Haupt that he was attempting to restore Monet's studio and gardens at Giverny, specifically to provide a place for the cultivation and display of orchids. Not surprisingly, that was all Mrs. Haupt needed to hear in order to provide a generous gift to ensure the presence of orchids at Giverny.
Featured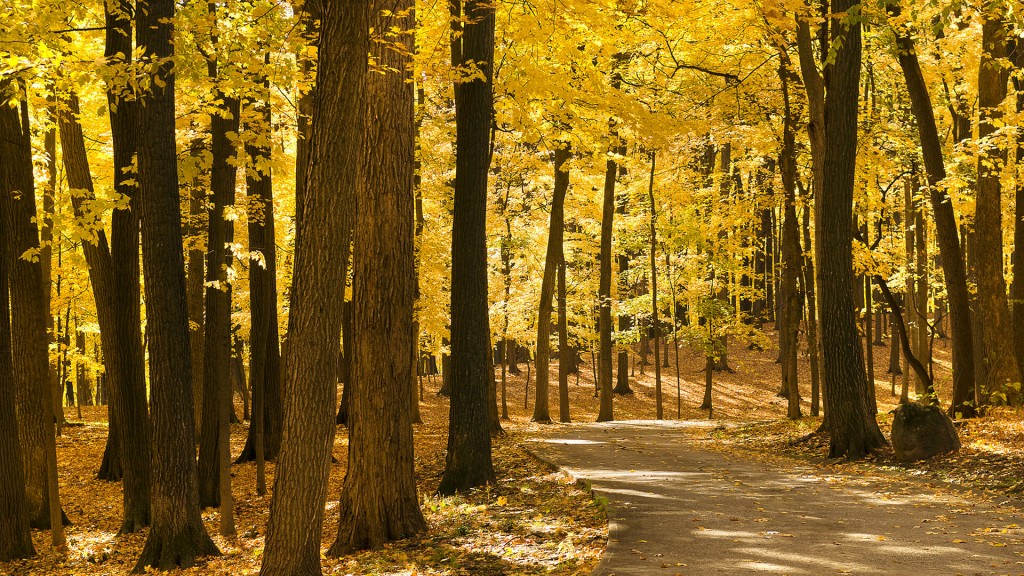 Download these scenes from Smithsonian Gardens to use as your desktop background, or on your next Zoom meeting!