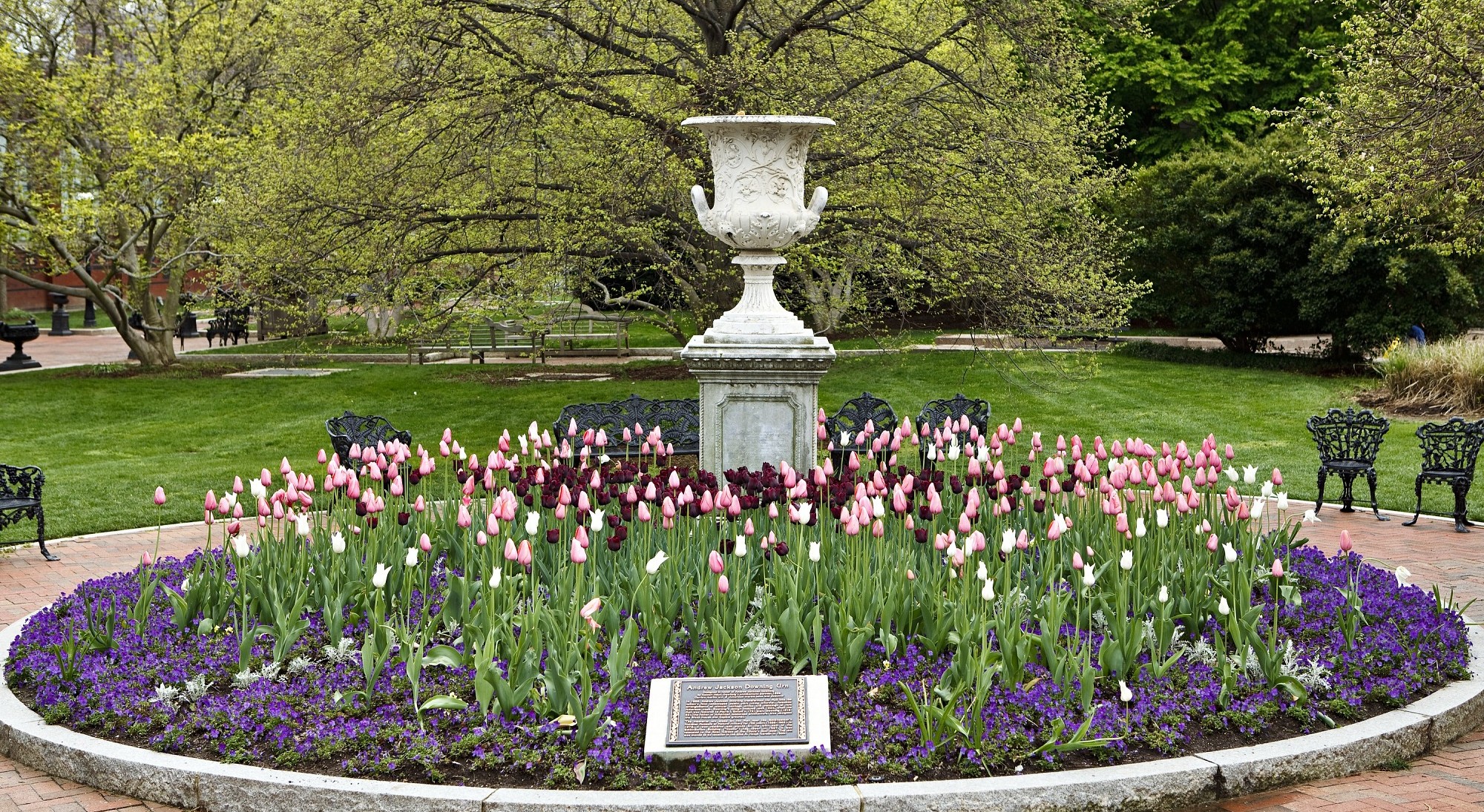 The Downing Urn in the Smithsonian's Enid A. Haupt Garden was originally erected on the National Mall in 1856 in memory of landscape designer Andrew Jackson Downing. In 1972, the Smithsonian Institution undertook an extensive restoration of the Downing Urn, which was badly deteriorated after being displayed for over a century in the open air. It was moved to its present location in the Haupt Garden in 1989.
About Andrew Jackson Downing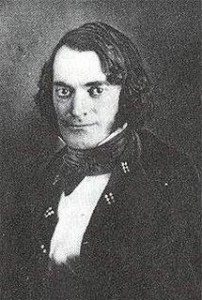 Andrew Jackson Downing was born in Newburgh, New York on October 31, 1815. His father had been a wheelwright and later started a plant nursery around 1810. Samuel Downing's death in 1823 left A. J.'s elder brother Charles in charge of the family business. He was joined by A. J. in 1831, who had abandoned formal education at the age of sixteen. As early as 1832, A. J. and Charles began to publish articles and notes in various horticultural journals of the day.
In 1841 at the age of 26, A. J. published a solo work, A Treatise on the Theory and Practice of Landscape Gardening Adapted to North America; with a View to the Improvement of Country Residences. This text was the first serious attempt to develop an American aesthetic of landscape gardening. The work was well received during his lifetime both here and in Europe and remained an influential work for many years.
Downing continued to produce a prodigious amount of work. His Treatise went through multiple editions. He edited the Horticulturist, a journal of "Rural Art and Rural Taste," and wrote a book featuring plans of cottages and villas. Downing attended the first American Congress of Fruit Growers (the precursor to the American Pomological Society) in October 1848 at which time he was designated chair of its Fruit Committee.
While undeniably influenced by European, especially English, writers, Downing recognized that America should not and could not slavishly emulate European gardening styles. First, Americans should make use of American material, hence his ongoing interest in any and all native American species. Second, America, at least nominally, was not aristocratic and should celebrate it republicanism, hence his designs for middle class and a few lower class cottages and gardens. He recognized two important developments in horticulture: the rise of scientific inquiries and the development of a class of professional landscape designers and gardeners who were artisans, not artists.
Downing's Plans for the Mall
The culmination of all that Downing had been working towards was encapsulated in his plans for the National Mall in Washington, D.C. In Pierre Charles L'Enfant's original plan of 1791, an L-shaped area extending from the residence of the President to the Capitol was to be a grand avenue.
However, in the decades since L'Enfant's plan was proposed, little landscaping had been done and a large Norman castle (the Smithsonian Institution) had been constructed between the two classically inspired end points. The first Secretary of the Smithsonian Institution, Joseph Henry, among others, had noticed the odd vista this juxtaposition presented and thought a new approach to the plantings might help lessen the incongruity.
Downing, recognized as a leader in the field, was invited by President Millard Fillmore to "give a general plan of the improvement to be made." Downing accepted the invitation and after touring the site in 1850, spent three months drafting his solution, which he presented to the Regents of the Smithsonian Institution on February 27, 1851. Downing's plan featured a natural style of landscape and a diversity of trees, shrubs, and architectural features including:
The Marble Arch
A large marble arch at the end of Pennsylvania Avenue would have served as the principal entrance to the Mall, while a large set of gates at the Capitol end would serve as a counterpoint.
The President's Park or Parade
An open area for military reviews or festivals located behind the Executive Mansion.
Monument Park
Centered around the still incomplete Washington Monument, this area would be filled with native trees.
Evergreen Garden
A museum of every species of evergreen that would grow in Washington, D.C. to provide some color to the capital during the bleak winter months.
Smithsonian Park or Pleasure Grounds
Trees and evergreens carefully placed to highlight the Smithsonian Castle.
Fountain Park
An artificial lake and fountains would tie into the landscaping around the greenhouses of the U.S. Botanic Garden.
The Suspension Bridge
A suspension bridge across the Tiber Canal would connect the Parade to the rest of the Mall.
Downing's Death
On July 28, 1852, Downing, his wife, and members of her family were passengers on a river boat journeying between Albany and New York City. Unbeknownst to the passengers, their ship, the Henry Clay, was in a race with a competing line's boat. As the boats raced down the Hudson River, the Henry Clay's boiler apparently overheated and caught fire. Downing and his mother-in-law were among the over fifty people killed.
The Memorial Urn
The shock and grief at Downing's death were immediate and he was mourned as an irreplaceable national asset. Shortly after his death, a subscription was taken by the American Pomological Society to erect a memorial to him.
Architect and landscape designer Calvert Vaux designed a memorial urn that was sculpted from marble by Robert E. Launitz. The placement of the urn was a matter of some debate. One group preferred a location along the Hudson River while another proposed a location amidst the new national park which Downing had designed. The urn was ultimately placed in Washington.
Downing's plans for the National Mall were never carried out and he has faded from popular consciousness. Few people are aware of the presence of his memorial in the Enid A. Haupt Garden, let alone its significance.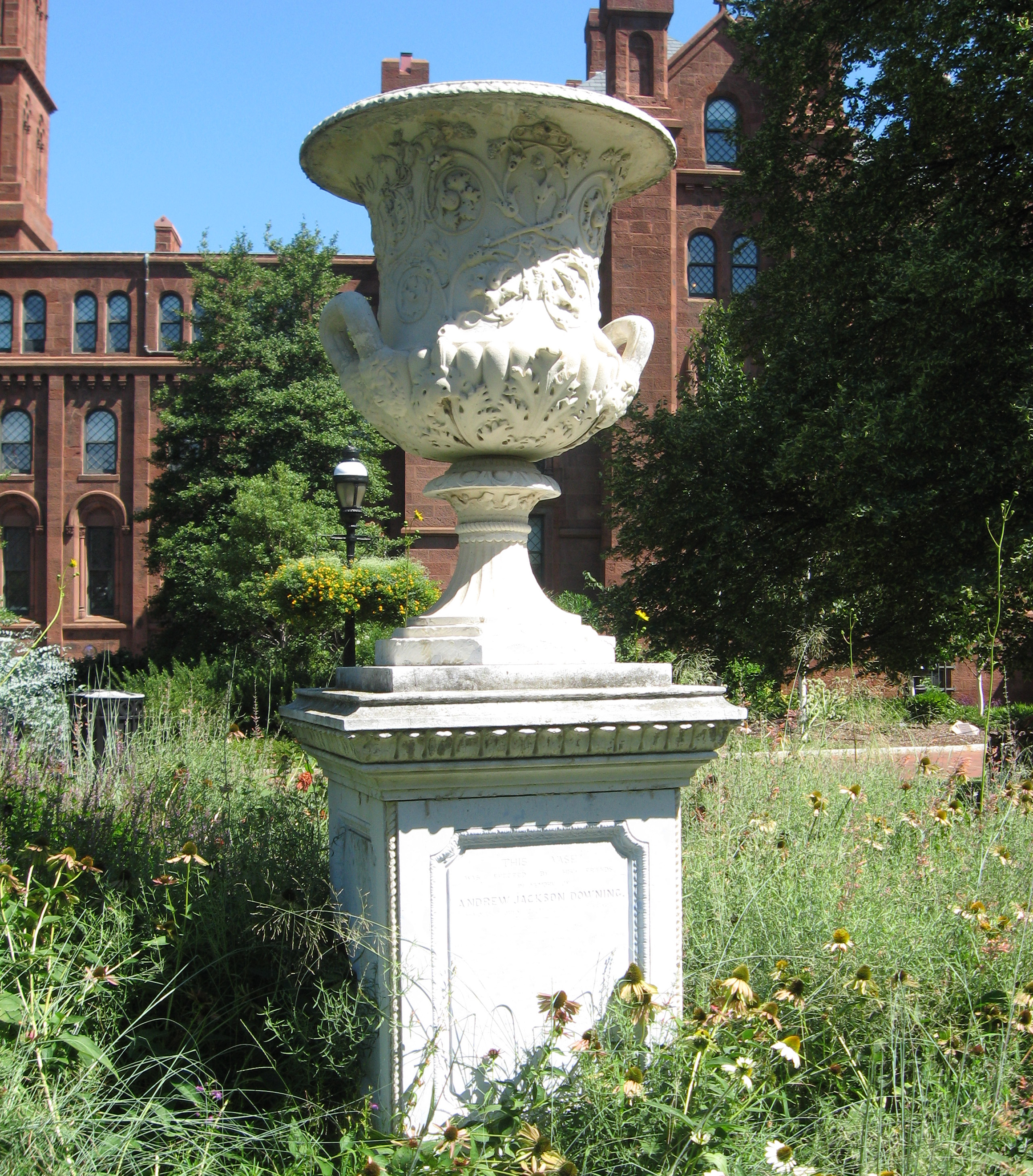 Survival of Downing's Work
Gardens are ephemeral. Therefore it is not surprising, though unfortunate, that little of Downing's work remains today. In addition to a few houses, the landscape at Springside is the only historically substantiated Downing design which has survived in some form.
Springside
Springside, located in Poughkeepsie, New York, was the residence of Matthew Vassar. He commissioned Downing to design the grounds in 1850. Planted with more than a thousand forest trees, Downing's design was praised as a "realization of a painter's dream." Vassar had a series of paintings made of Springside shortly after Downing's death. They provide a visual testimony of Downing's ideas.
Central Park
A more fitting memorial to Downing, perhaps, is Central Park in New York City. While Downing never directly worked on it, the final product was heavily influenced by his ideas. When the legislators of New York had appropriated money to acquire 63 acres bordering the East River, Downing objected. "He insisted that a larger, central park was in order, and called for the acquisition of a tract of about 500 acres in the middle of the city. 'Five hundred acres,' he asserted, is the smallest area that should be reserved for the future wants of such a city, now, while it may be obtained.'" (Cantor 1968:335). After Downing's death, the design of Central Park was undertaken by Frederick Law Olmsted and Calvert Vaux.
Downing Park
Another project designed by Frederick Law Olmsted and Calvert Vaux, this park in Downing's birthplace of Newburgh, New York, was dedicated in 1897 in honor of Downing's commitment to public parks.
Featured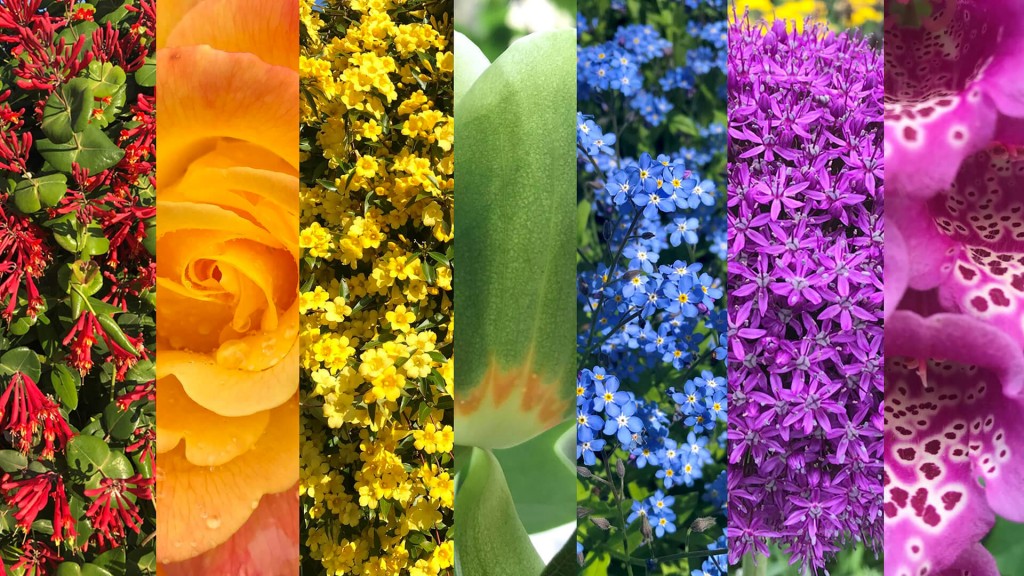 Download these scenes from Smithsonian Gardens to use as your desktop background, or on your next Zoom meeting!