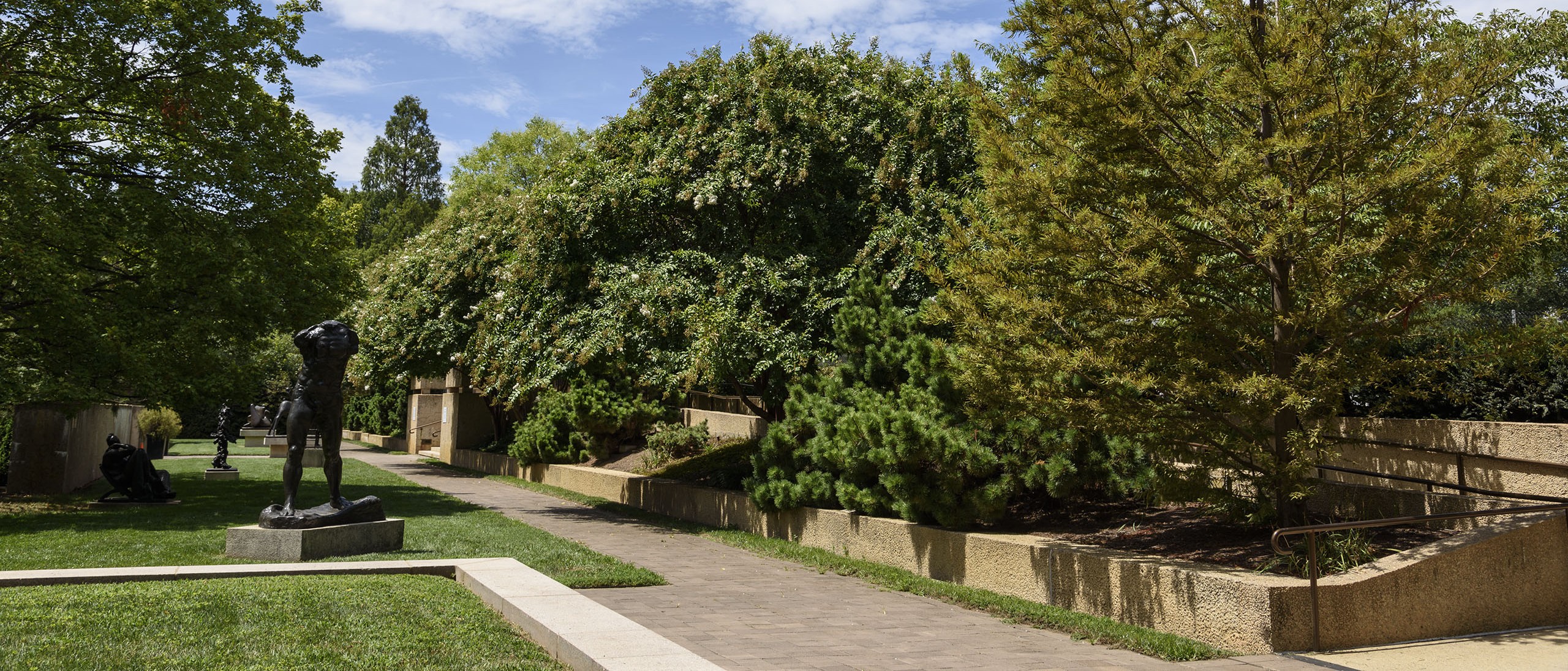 Hirshhorn Museum and Sculpture Garden
A contemplative haven in the heart of a major urban center.
The Hirshhorn gardens compose two open-air art "galleries": the landscape surrounding the museum and the sunken sculpture garden across Jefferson Drive, embedded on the National Mall. Built to house Joseph H. Hirshhorn's world-renowned sculpture collection, the sculpture garden offers a peaceful haven 14 feet below the surface of the Mall to observe and contemplate a rotating array of modern art. Plants accent and provide a lush backdrop for the sculptures, divide the garden into different "rooms," and make the garden a comfortable and beautiful place for visitors during all four seasons.