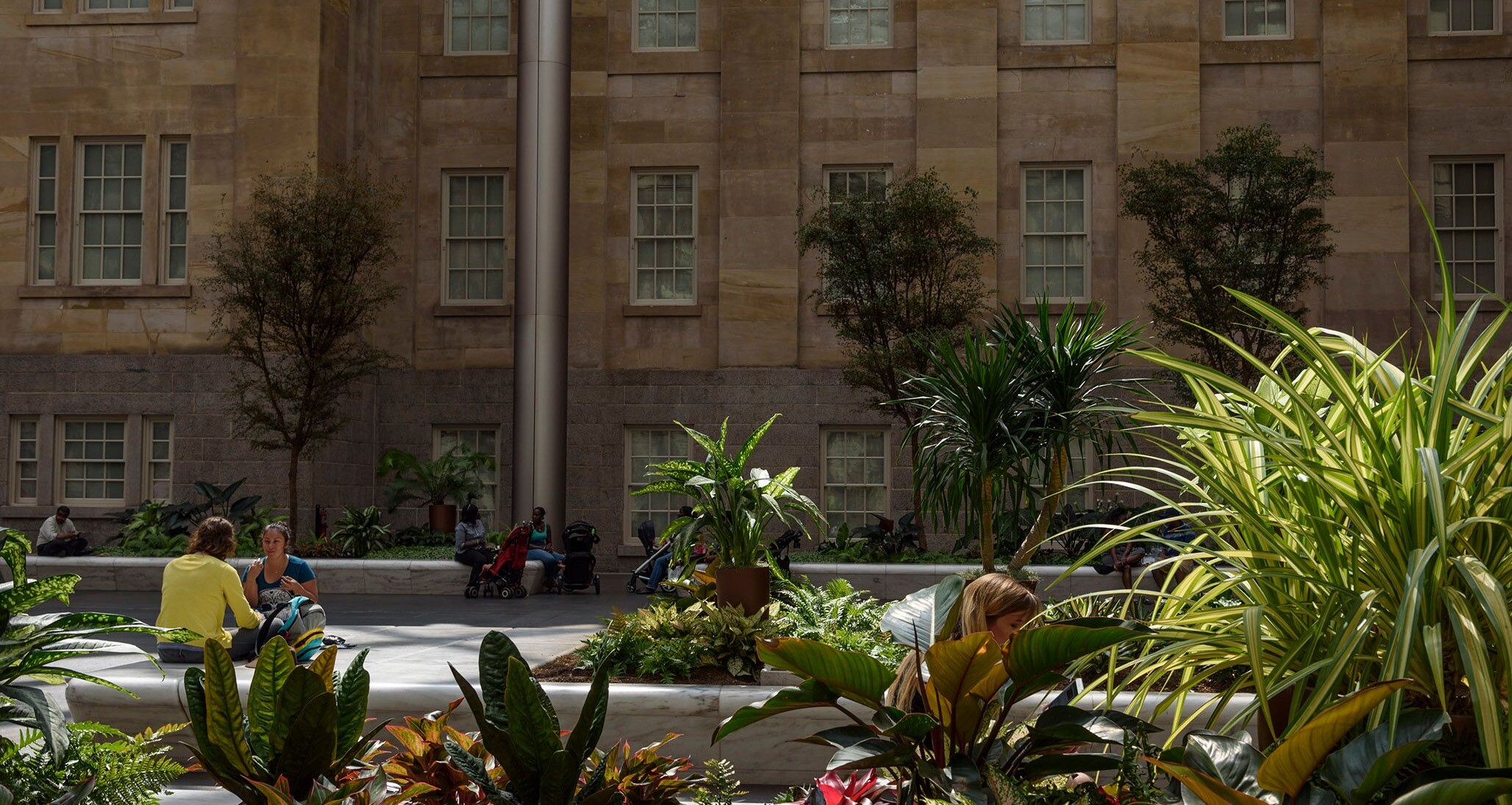 Robert and Arlene Kogod Courtyard at the Smithsonian American Art Museum
Light-filled interior sanctuary featuring rotating plant displays and exhibits.
Located inside the Donald W. Reynolds Center for American Art and Portraiture in downtown Washington, D.C., the glass-ceilinged Robert and Arlene Kogod Courtyard provides a beautiful indoor garden space filled with natural light. Ficus and black olive trees anchor the space and plantings in the courtyard's beds are rotated seasonally to feature everything from bulbs and ferns to orchids and poinsettias.