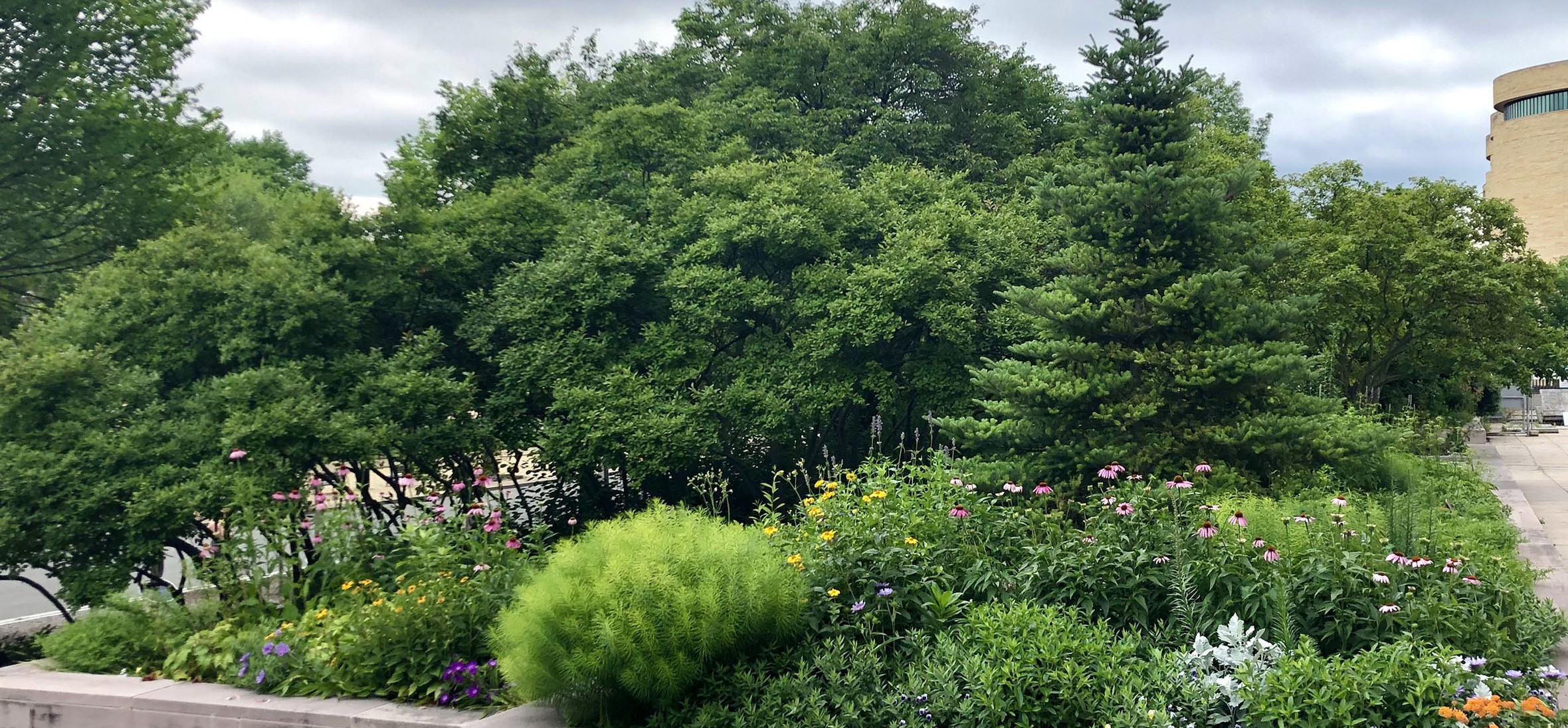 National Air and Space Museum Landscape
Diverse plantings with year-round seasonal interest.
The landscape at the Smithsonian's National Air and Space Museum (NASM) includes over 2.5 acres of trees, shrubs, perennials, and annuals with an emphasis on plants that are native to the eastern United States. Set in multiple tiers of terraces, the gardens around the museum exemplify a wide range of styles, including eastern forests and meadows. They provide food and shelter for birds and insects as they migrate and demonstrate how native plants can be used in an urban public garden to provide beauty as well as habitat.
Recent plantings include a "Flight Garden" (part of Smithsonian Gardens' Habitat exhibit) designed to attract birds and pollinators. Interpretive signage informs visitors how birds, insects, and seed dispersal have inspired humans to find ways to fly. The "Flight Garden" is located next to the north entrance of the museum on Jefferson Drive.
The gardens on the west side of NASM are currently inaccessible due to an extensive building renovation project taking place there. In 2021, construction work will move to the east end of the building in order to complete the revitalization of the interior and exterior of this iconic Smithsonian museum. The gardens on the west side will reopen at that time with a new design
Featured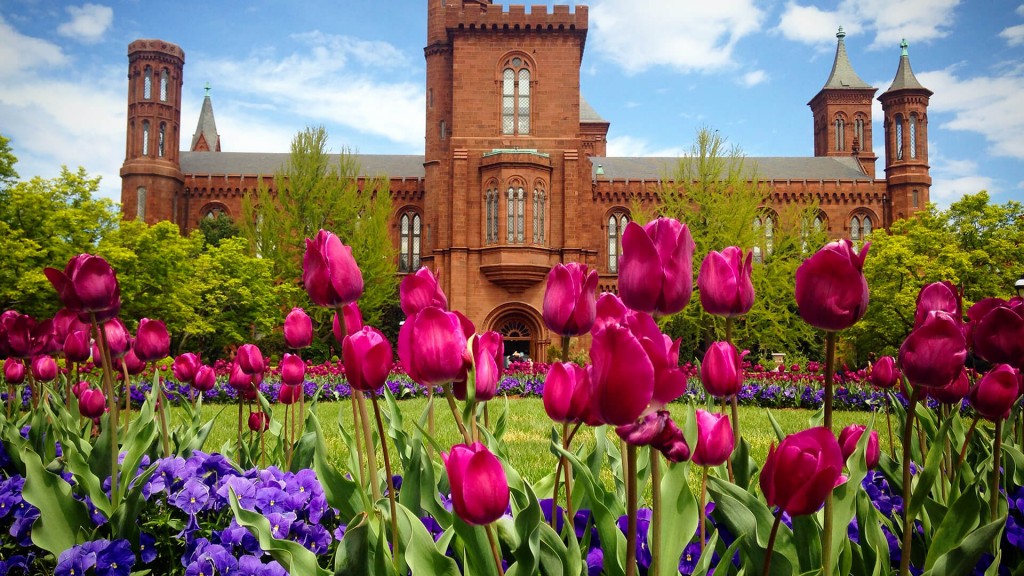 Download these scenes from Smithsonian Gardens to use as your desktop background, or on your next Zoom meeting!