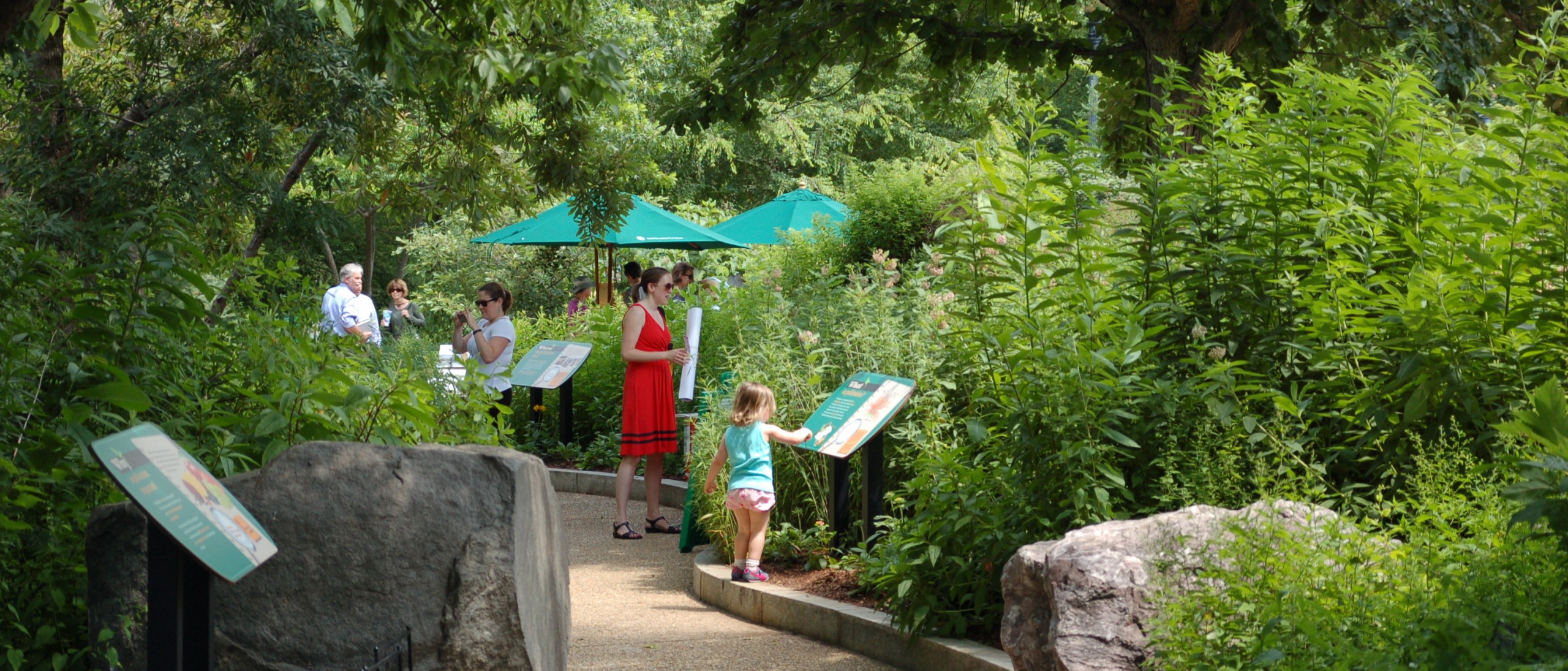 Pollinator Garden
A showcase of natural plant partnerships.
Nearly 90% of flowering plants rely on approximately 200,000 species of animal pollinators for fertilization. From butterflies and bees to flies and beetles, most pollinators are insects. But birds, bats, and small mammals also pollinate plants.
Pollination is vital for a strong ecosystem. Pollination has evolved over millions of years and benefits both flowering plants and pollinators. One in three bites of food that's eaten depends on pollinators! Pollination by honeybees and other species adds $24 billion in value to the agricultural crops in the United States each year.
The Pollinator Garden along the east side of the National Museum of Natural History highlights the interdependency between plants and pollinators. The plants, grasses and trees in the garden are selected to provide nourishment and shelter to pollinator insects. Visitors to the garden can join Smithsonian Gardens on a pollination investigation to explore the who, what, when, where, why, and how of pollination.
Garden History
The Pollinator Garden originally opened in 1995 as the Butterfly Habitat Garden with funds from the Smithsonian Women's Committee, a group dedicated to supporting education, outreach, conservation, and research projects within the Smithsonian through its fundraising activities.
In 2000, The Garden Club of America designated the Butterfly Habitat Garden as one of its Founders' Fund Projects, enabling the Smithsonian to expand the garden by tripling its size. The gift also provided for the installation of walks, an irrigation system, and an amphitheater seating area. The GCA's goal is to promote environmental restoration, improvement, and protection through education and conservation and civic engagement in the field.
The Butterfly Habitat Garden was re-dedicated as the Pollinator Garden in June 2016. This transition showcases a wider diversity of pollinators and emphasizes their relationships to beneficial native plants. The garden features a wide variety of primarily native plants for year-round interest and to attract hummingbirds, butterflies, bees, and more.
Set in the Pollinator Garden is Pollination Investigation, an exhibit that allows visitors to discover the who, what, when, where, why, and how of pollination with vibrant educational panels. Pollination Investigation is a joint project of Smithsonian Gardens and the National Museum of Natural History. For more pollinator exploration, visitors can head to the Butterfly Pavilion located inside the National Museum of Natural History.
Featured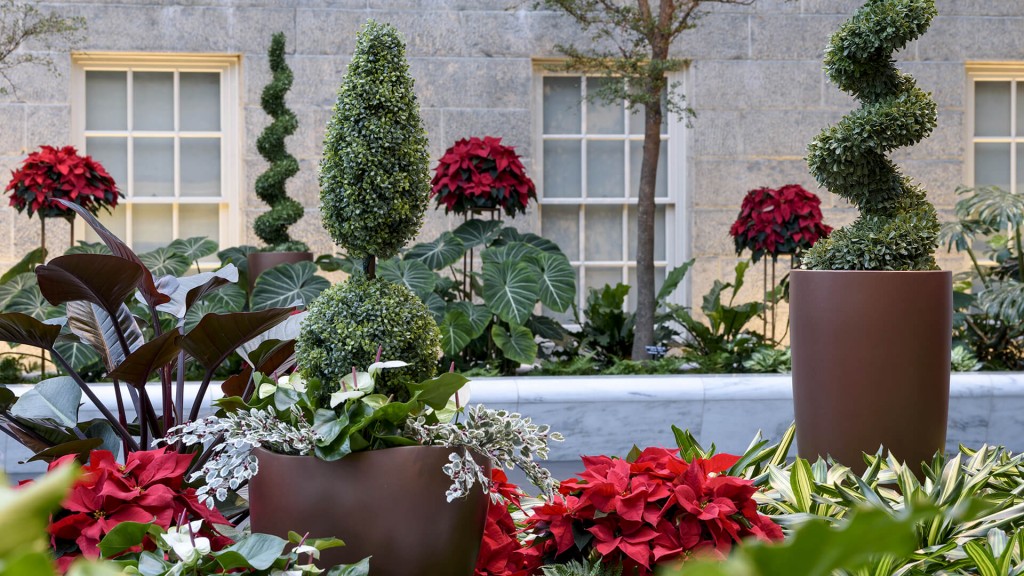 Download these scenes from Smithsonian Gardens to use as your desktop background, or on your next Zoom meeting!