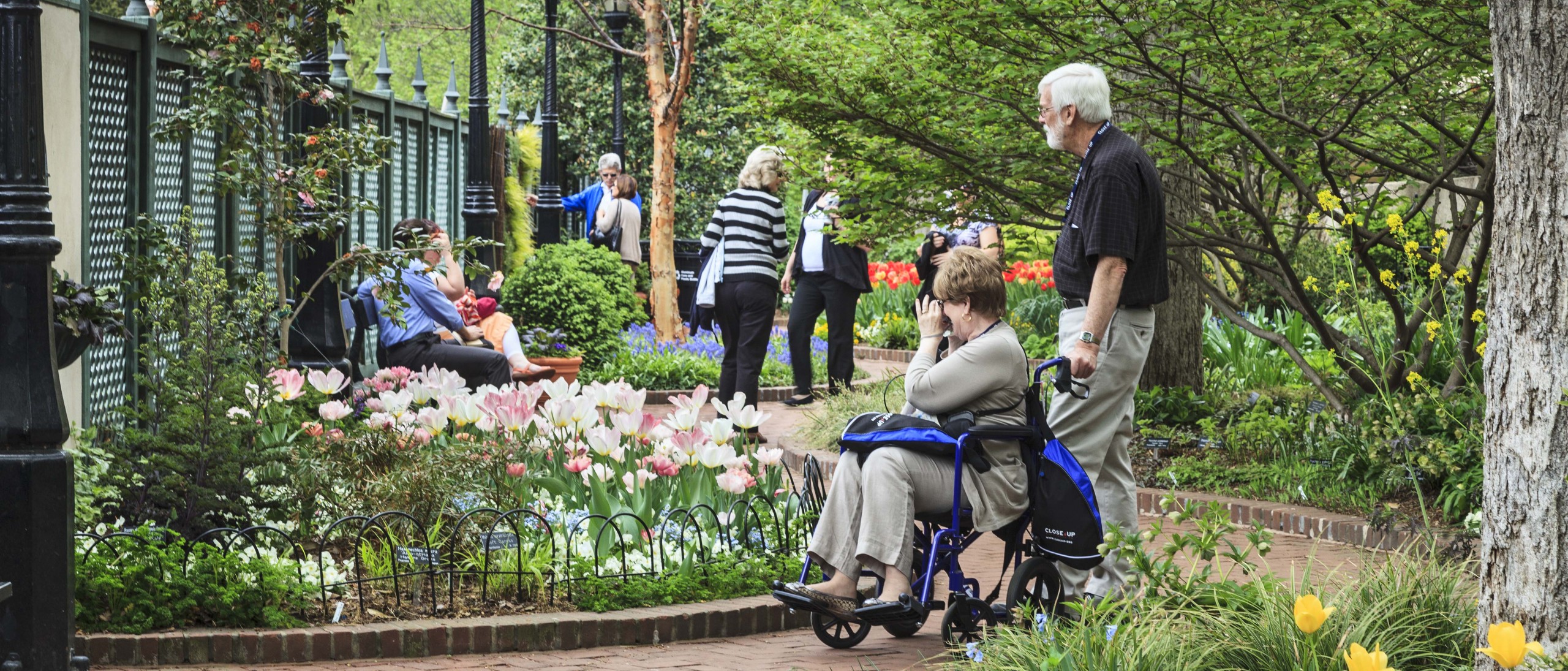 Mary Livingston Ripley Garden
A quiet oasis with a distinctive sense of intimacy and informality.
The Mary Livingston Ripley Garden is a quiet oasis for countless visitors to the National Mall each year. Its unusual curvilinear design—the work of noted Washington, D.C., architect Hugh Newell Jacobsen—along with a profusion of flowers in raised beds, creates a distinctive sense of intimacy and informality. The garden's 'goal' is to expose visitors to a wide variety of plants and inspire people to expand their plant palette. In the garden's early years, Smithsonian staff transplanted euonymus from the family home of Smithsonian Secretary S. Dillon Ripley in Litchfield, Connecticut, to form the east wall's espaliers. Today, Smithsonian greenhouse staff produce the garden's unique hanging baskets and seasonal plants for the flowerbeds.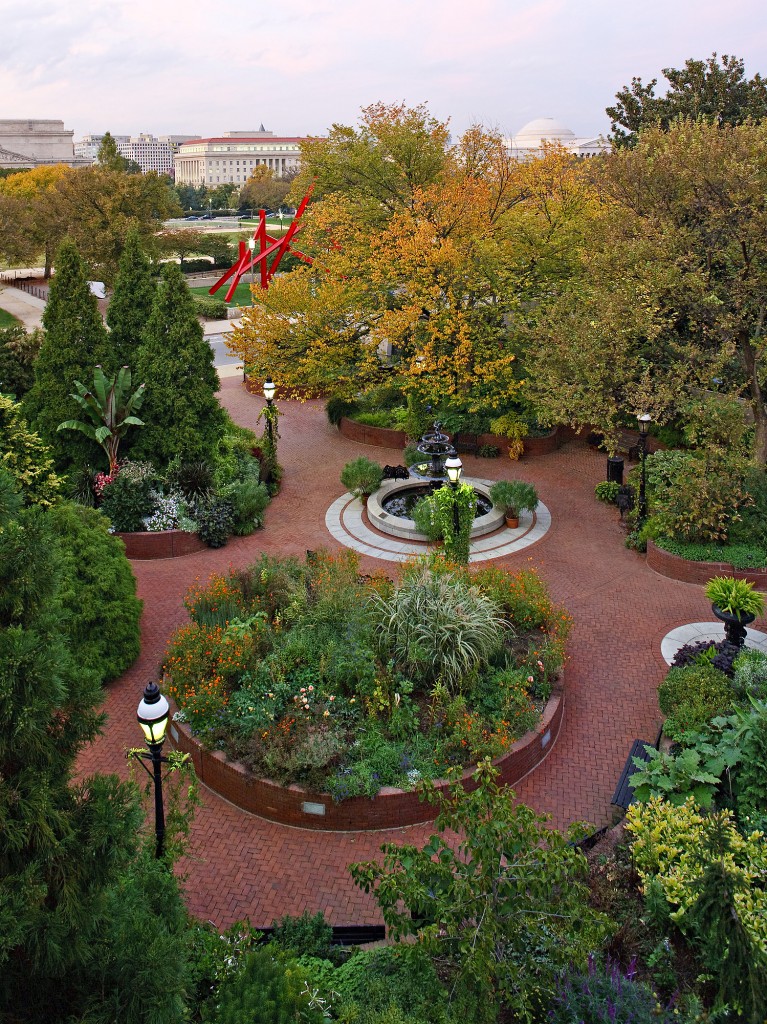 Garden History
The Mary Livingston Ripley Garden was the inspiration of Mrs. S. Dillon Ripley, lifelong plant scholar-collector, gardener, and wife of the Smithsonian Institution's eighth Secretary. Mrs. Ripley conceived the idea for a "fragrant garden" on the eastern border of the Arts and Industries Building—a location that was designated to become a parking lot. In 1978, Mrs. Ripley persuaded the Smithsonian Women's Committee, which she had founded in 1966, to support the garden. In 1988, the Women's Committee recognized their founder and friend by naming the garden after her.
In 1994, Mrs. John Clifford Folger of Washington, D.C., and Palm Beach, Florida, initiated an endowment fund for the support and care of the garden in order that it might be preserved as it was first conceived by Mrs. Ripley. This thoughtful gift was given with the hope that others might add to the fund so that visitors would be able to enjoy the garden into the 21st century.
---
Aristolochia Grandiflora (Pelican Flower)