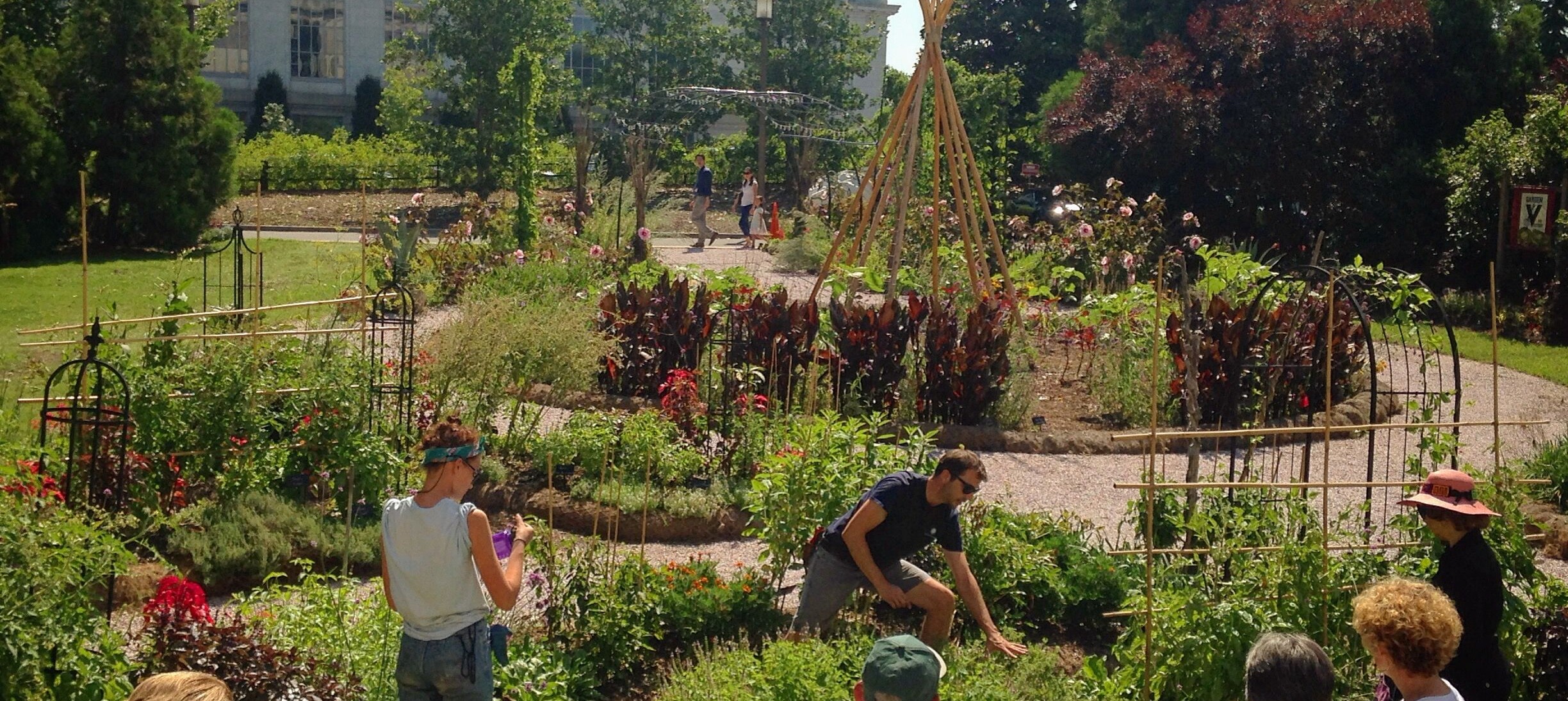 Victory Garden
Food garden inspired by victory gardens of World War II.
The Victory Garden on the east side the National Museum of American History is a re-created World War II-era garden featuring "heirloom" vegetable and flower species available to gardeners through the 1940s. Throughout the war years, millions of victory gardens in all shapes and sizes—from window boxes to community plots—produced abundant food for the folks at home. The plantings in this re-created garden are rotated seasonally.
What Is a Victory Garden?
Victory gardens were vegetable gardens planted during the world wars in order to ensure an adequate food supply for civilians and troops. Government agencies, private foundations, businesses, schools, and seed companies all worked together to provide land, instruction, and seeds for individuals and communities to grow food. Throughout the World War II years, millions of victory gardens in all shapes and sizes produced abundant food for the folks at home. While the gardens themselves are now gone, posters, seed packets, catalogs, booklets, photos and films, newspaper articles, diaries, and people's memories still remain to tell the story of victory gardens.
The Smithsonian's Victory Garden emulates these WWII-style gardens by showcasing older heirloom varieties and their stories.
Discover More
Plan your visit to include the exhibition Within These Walls on the 2nd floor of the National Museum of American History. There you will find a two-and-a-half-story New England house, originally built in the 1700s. Discover the stories of five ordinary families who lived in the house over 200 years and experienced the great events of American history.
One story features Mary Scott and her family, who lived in this house during World War II and contributed to the war effort. View the kitchen where Mary Scott preserved vegetables grown in her victory garden. Part of Mary's support of the war was growing and preserving her own food, shopping with ration coupons, and saving tin cans, foil, and leftover fat for recycling into war material.
Learn about Mary's son Roy, who fought in the Pacific, her daughter Annie, who made war materials in a local factory, and her grandson Richard, who helped his grandmother in the victory garden and the kitchen.
Featured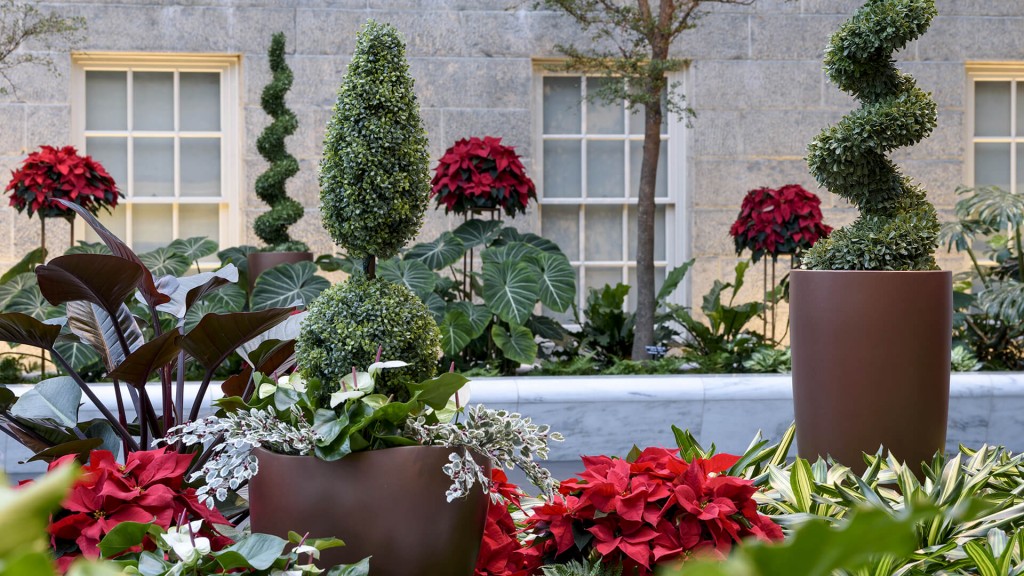 Download these scenes from Smithsonian Gardens to use as your desktop background, or on your next Zoom meeting!