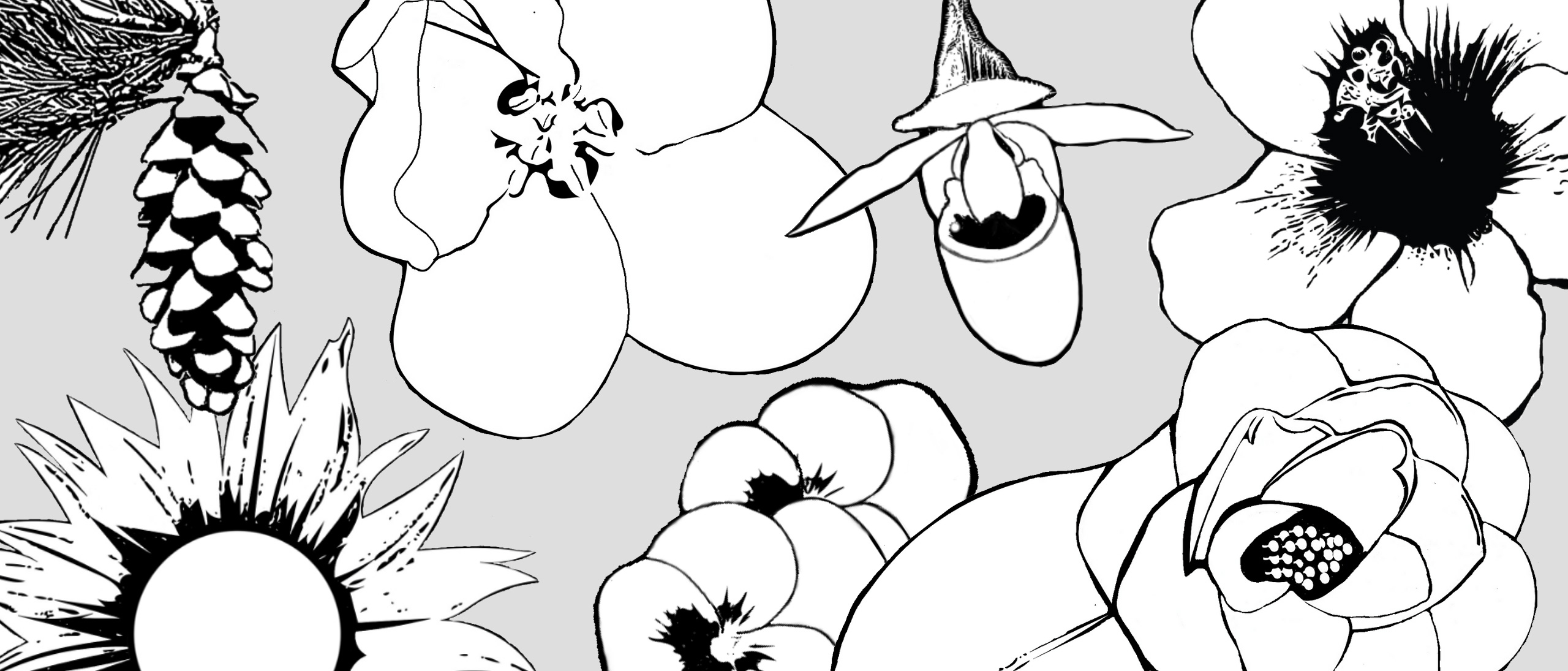 Coloring Activity – Language of Flowers
Visual storytelling has long played a crucial role in language and communication. Today, we use emoticons, also known as emojis, to communicate an array of thoughts, emotions, and experiences. These symbols have developed both universal and personal meanings that, much like written language, continue to evolve the more they are used. Download all the coloring pages together.
Before we had emojis and texting, people devised other ways to communicate symbolically. During the Victorian era, in the reign of England's Queen Victoria (1837-1901), flowers were used to send messages much like emojis. Flower meanings could vary depending on many factors including color, species, or simply which guide or 'flower dictionary' people referred to at the time. Despite these differences, flowers were widely accepted as a way to tell stories and share messages.
Activity Procedure:
Using the Smithsonian Gardens' guide to flower symbolism and coloring pages shown below, create your own floral messages. Use these flowers in the same way that you might use emojis while texting.
Follow these steps to make your own:
Print out coloring sheets
Color in the flowers
Cut out the flowers
Arrange the flowers to create unique bouquets that create a story
Give this bouquet to someone you care about so that they can learn about the meaning of flowers, too
Remember to share your flower messages with Smithsonian Gardens social media (Facebook, Twitter, Instagram)!
Click on each flower to open the coloring page: