History of the Orchid Collection : Then and Now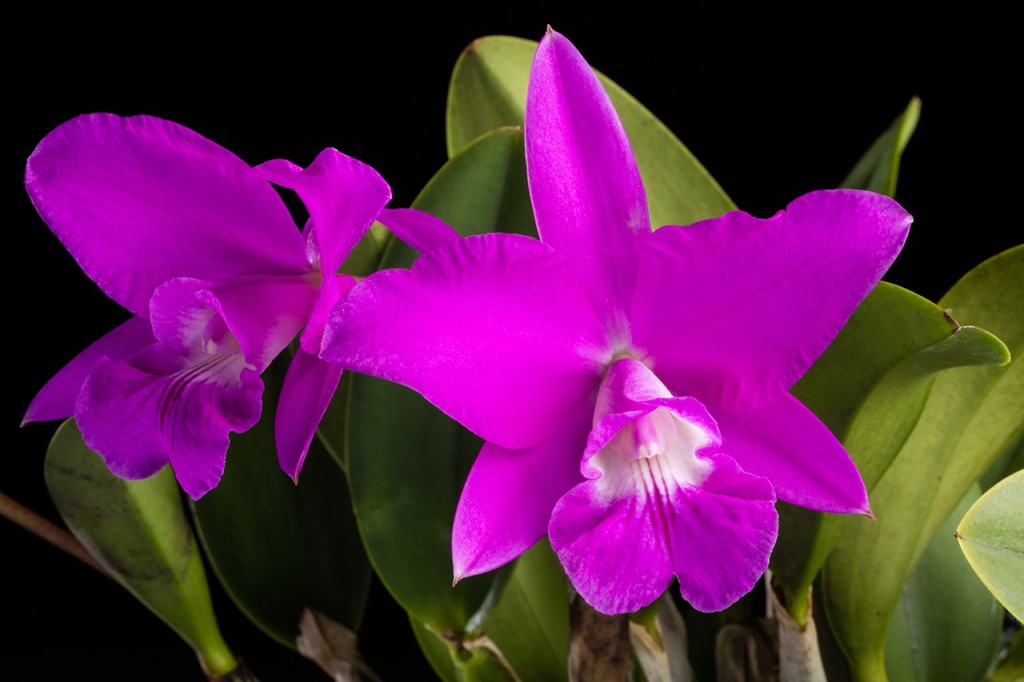 The seed of Smithsonian Gardens' orchid collection began in 1969, before the department was even fully realized, when our first director, James Buckler, received a donation of 100 cattleyas. In 1976 the Office of Horticulture rented a greenhouse facility where the donated cattleyas thrived. Buckler "got the orchid bug," and began a mission for the Smithsonian to have a National Orchid Collection.
An orchid committee was formed of scientists from the National Museum of Natural History and horticulturists who went on collecting trips to Mexico, Columbia, and Panama in the early 1980s. We received donations of orchid species and historic hybrids from across the country, and won awards for our species at shows.
Our orchids first began to greet the public at museum information desks and temporary events in the 70s, and then grew into two long-term exhibits at the Arts and Industries Building and the National Museum of Natural History in the 80s. Orchids were seen as a way to get people excited about horticulture, and bring attention to our department. These exhibits eventually ended, but laid the groundwork for our now nationally renowned orchid exhibits. Beginning in the 90s, Smithsonian Gardens began holding orchid exhibits every winter in conjunction with the United States Botanic Garden, choosing a different theme each year to develop the wonder of orchids in the public.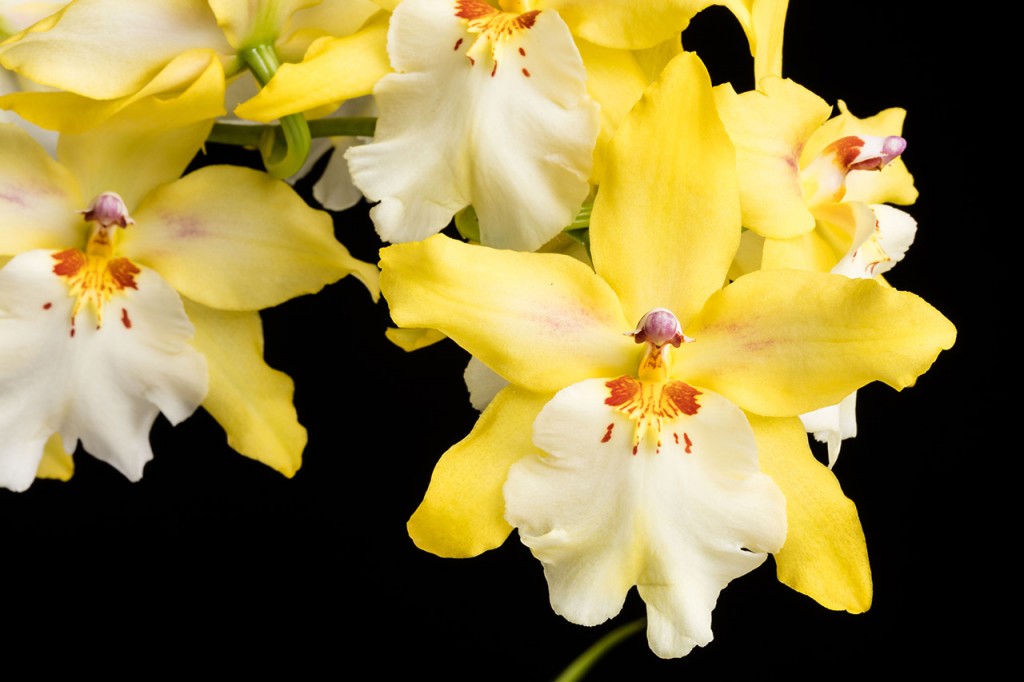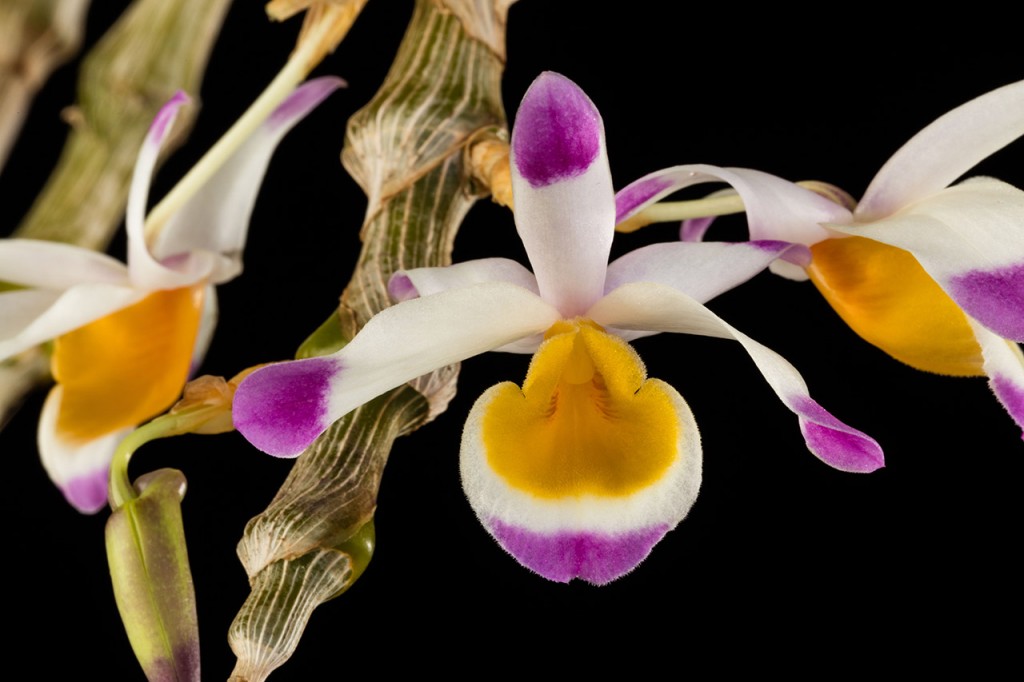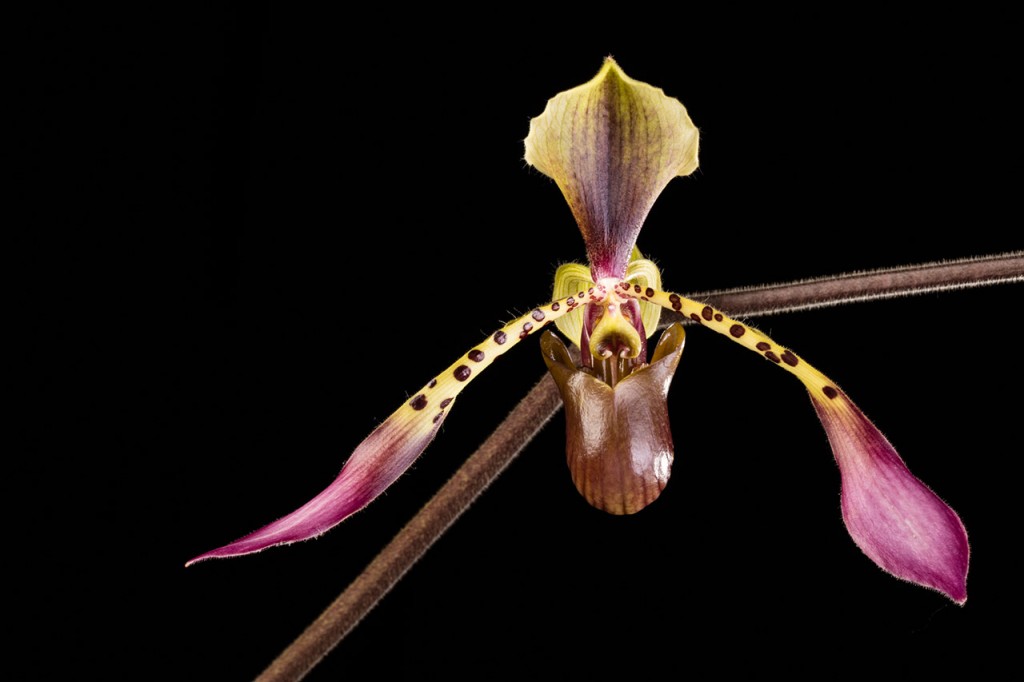 In those early days, the collection ballooned rapidly, and in every direction. By the late 80s, we had tens of thousands of orchids filling four greenhouses. While an important aspect of the collection had always been labeling and record keeping, it became unmanageable with so many orchids. As one past greenhouse manager said, "without good record keeping you don't have a collection, you just have an accumulation." Our records began in a book in the 70s, then quickly moved to a "computerized" format in the 80s, where they stayed until the mid-2000s. Our orchids were fully and professionally documented by 2010. During this period, the difficult decision to cull plants from the collection in a focused manner was finally made. The collection also made a big move in 2010 from its old, crumbling facility to brand new greenhouses made with orchids in mind. Within a few years, a rainwater capture system was installed, and now some orchids which have not bloomed for 15 years are thriving in their new conditions.
Smithsonian Gardens' Orchid Collection now has around 6,000 well-managed, healthy orchids which are digitized and online for the public to research and enjoy. We are also pleased to display our orchids at the end of this month in our newest exhibit, Hidden Stories of Women in Orchids, which runs from January 29 to April 24, 2022 in the Robert and Arlene Kogod Courtyard at the Smithsonian American Art Museum and the National Portrait Gallery.