Mmm, Mmm, Berry Delicious Jelly!
Pumpkin-based goodies may be all the rage this time of year, but other plants from the garden also lend themselves to home-made treats.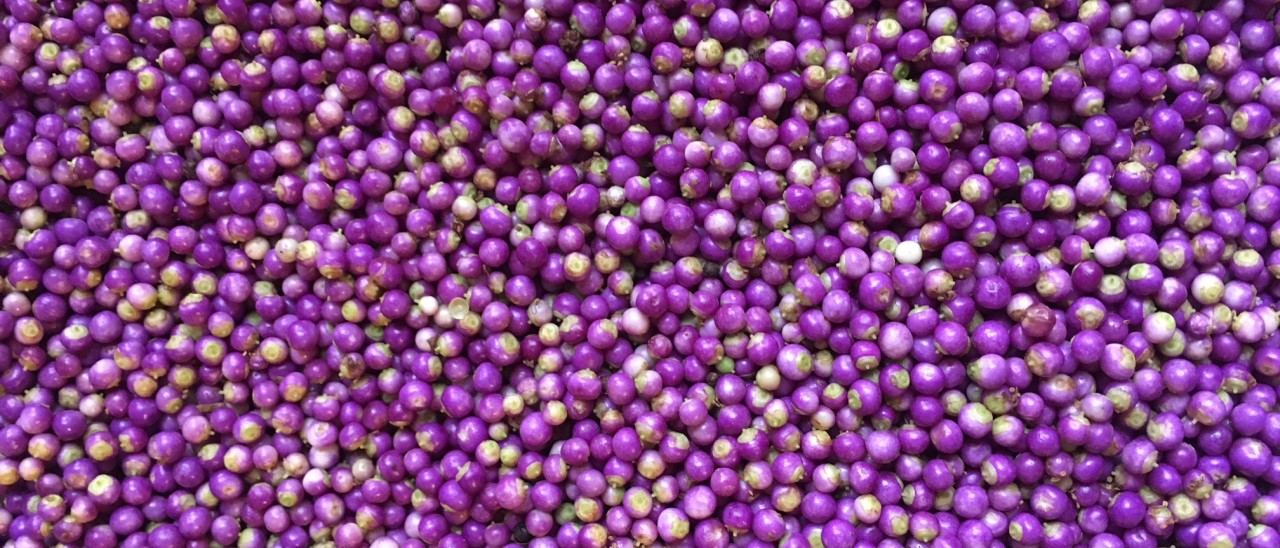 Callicarpa americana, also known as beautyberry, is now in season with the dazzling fruits that it bears. Beautyberry is typically grown as an ornamental shrub, with its purple drupes (or stone fruit) ripening during early autumn. It addition to the vibrant color that the fruit adds to the garden, it also provides a much appreciated food source for birds during the cooler months of the year. Smithsonian Gardens cultivates beautyberries on the grounds around the National Museum of Natural History for that very purpose. But avian friends aren't the only ones who can enjoy the fruit; they're edible for people as well!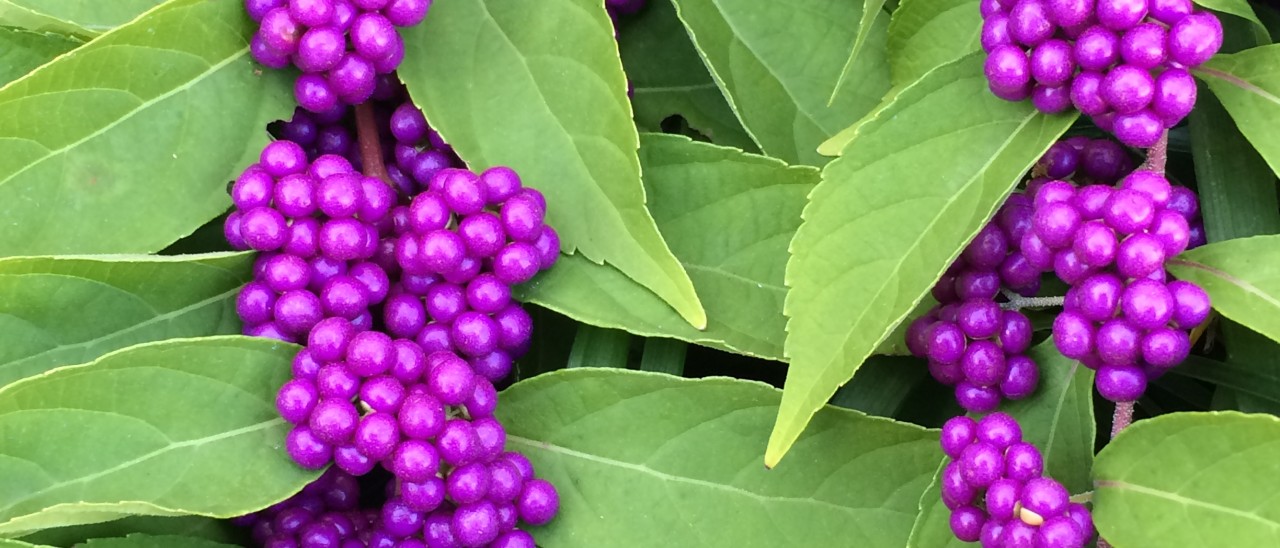 Why not try a recipe for beautyberry jelly? The flavor is similar to a mild grape jelly and can be paired nicely with a cheese dish. Harvesting enough berries to make jelly takes time and commitment. But for those of you interested in making this treat from scratch, we have a recipe to share with you:
Ingredients:
6 cups of beautyberries
4 cups of water
¼ tablespoon of butter
4 ½ cups of sugar
1 package (1.75-2 oz.) of pectin
Directions:
Harvest and clean beautyberries.
Place berries in large pot on stove along with 4 cups of water.  Boil for 20 minutes, remove from heat and cool to room temperature.
Line a sieve with cheesecloth and place over a bowl. Pour the boiled berries into the cheesecloth-lined sieve; mash the berries and squeeze the cloth to get 3 cups of juice (add water to make 3 cups, if necessary). Discard the mashed berries.
Pour the juice back into the large pot, add pectin and butter. Bring to a boil, stir in sugar, and continue to boil for 2 minutes. The mixture will start to thicken and set.
Pour into 6 half-pint jars.
If the jelly will be consumed within a few days, store in the refrigerator; otherwise, process the jars in boiling water for 5 minutes to sterilize and preserve.
Serve and enjoy!