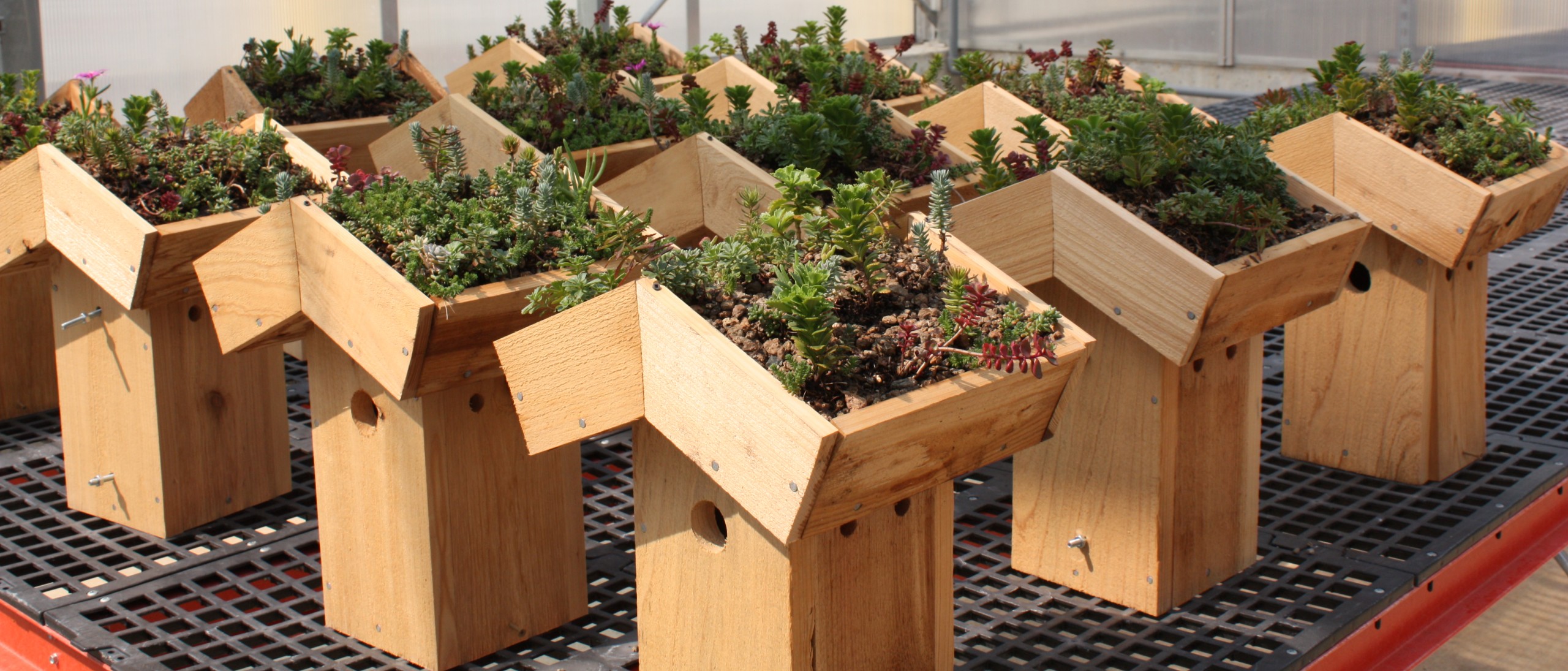 Lesson Information
At the end of this lesson, students will be able to:
Monitor animal behavior
Explain the benefits of a green roof and connect these benefits to larger structures
Students will be able to create and tell about that art that communicates a story about a familiar place or new object.
HS Proficient VA:Cr2.3.la Collaboratively Develop a Proposal
What you'll need:
Wood
Galvanized box nails
Brass wood screw
Roofing paper
Soil
Plants
Teacher Preparation:
Assemble construction materials.
Print assembly instructions for students.
Be sure students are aware of all necessary safety precautions before building the nest box.
Vocabulary
Aesthetic: having a sense of the beautiful
Brood: a number of young produced or hatched at one time
Circulation: the act of moving in a circle or circuit, or flowing
Green roof: a roof covered with vegetation; designed for its aesthetic value and to optimize energy conservation
Marauders: those who raid for plunder
Roofing Paper: a heavy paper infused with tar used to waterproof a roof
Pre-Activity Discussion
What is a green roof?
Why should we provide habitats for bluebirds?
Activity Procedure
Arrange students into groups and provide them with assembly instructions.
Review safety precautions.
Assist students with nest box construction.
Once nest boxes are complete, place in the pollinator/butterfly habitat garden (if applicable) or in an open green space near the classroom.
Have student groups observe and monitor the inhabitants of the nest box.
Students should also care for plants in the green roof and clean out the old nests between nesting broods.
Post-Activity Discussion
Have any bluebirds nested in your nest box? Have any other birds attempted to inhabit the nest?
How many broods have you observed nesting this season?