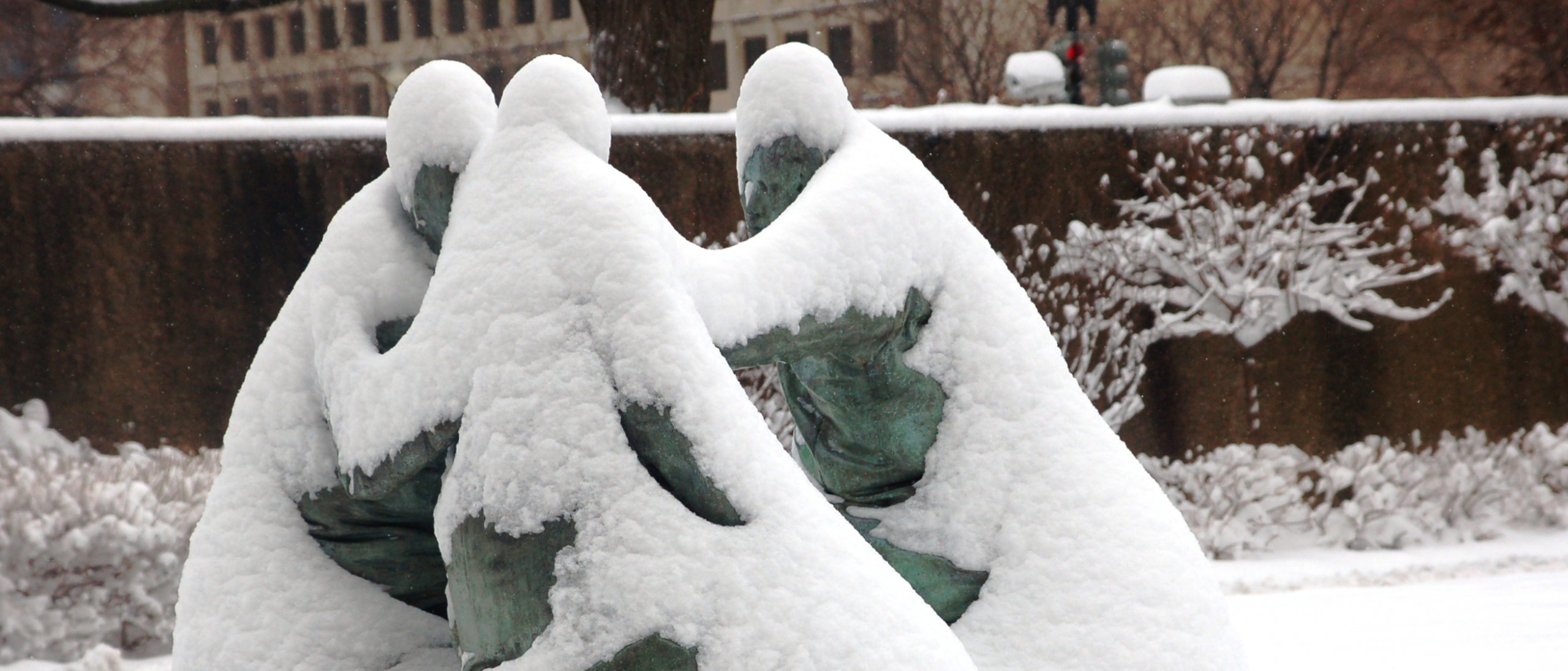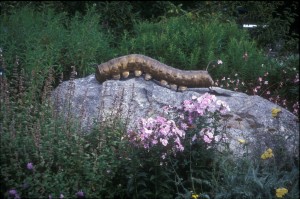 Gardens are places where art and nature intertwine. For centuries, gardens have been places to display many types of artworks. Sculptures, such as the one in the photograph above, are often a favorite object for display in gardens.
1. Why do you think this sculpture of a caterpillar by artist Robert Breeden was chosen for this butterfly garden?
2. What kind of garden sculptures can you find around your neighborhood?
3. What kind of garden sculpture would you put in a garden? Why? What materials could you use to create the sculpture?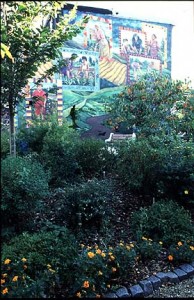 "Las Parcelas" is a Spanish term that refers to the unique combination of more than forty attractive plots, or parcels, at this community garden. It is located in a neighborhood where many of the residents are of Puerto Rican heritage. The garden beds contain vegetables, flowers, and herbs, but this garden is also home to a colorful mural you can see in the background. Gardens are often a home to outdoor artworks in addition to plants. This mural represents leaders of the community passing on cultural traditions to the younger generation.
1. If you were creating a mural, what kind of images would you include? Why?
2. Sketch a mural to put in your garden.
3. What special conditions does an artist creating an outdoor mural have to consider?
4. Interview an artist. What kinds of artworks do they make? Are any of them created to be outdoors?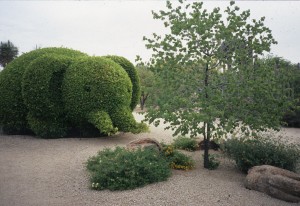 Sometimes, the plants themselves become works of art. In the photograph above, gardeners created "Eleanor Elephant" from the plant called "bitter orange" (Citrus aurantium). Sculptures created by shaping trees and plants are called topiaries. Some are created simply using geometric shapes. Others are made to look like animals or sometimes human figures.
What kind of topiary would you create? Make a sketch of it in your journal.
How would you shape a plant into a circle like the elephant head? What tools would you need to create a topiary?
Do some research: Make a list of the different types of topiaries you find on the Internet. What kinds of plants are used for topiaries? Would some plants be easier than others to use?
Featured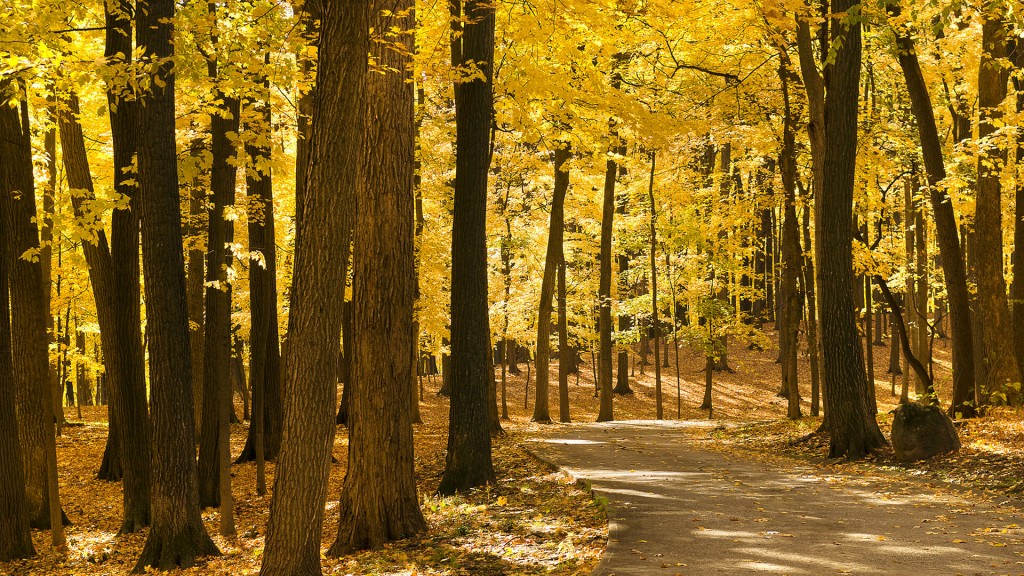 Download these scenes from Smithsonian Gardens to use as your desktop background, or on your next Zoom meeting!