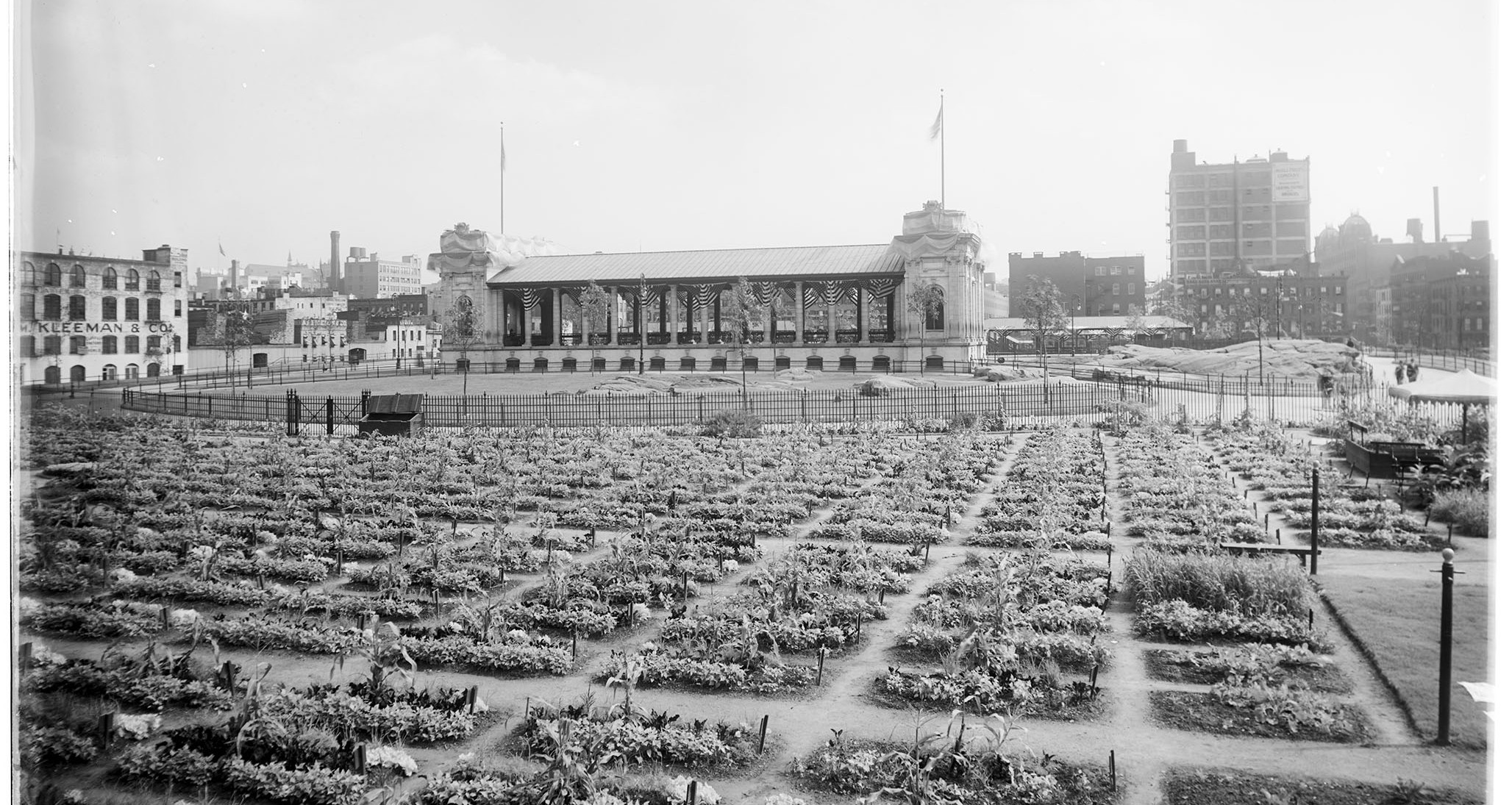 Once a dumping ground and truck storage facility, this site was transformed into plots for children's gardens in 1902 by Fannie Griscom Parsons. In the early twentieth century, gardening was viewed as a wholesome, healthy and morally uplifting activity for urban youth, particularly immigrants to the United States. These types of gardens were used to grow vegetables for food and also provide a place for children to learn about nature through experience.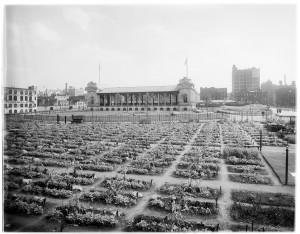 Why would people think gardening is a healthy activity?
What was happening in America in 1909? Would you have wanted to work in a garden like this back then?
What kind of clothes would you wear while working in a vegetable garden in 1909? How would that compare to clothes worn today?
What types of tools would you use to take care of a vegetable garden?
One season butter beans, peas, radishes, turnips, lettuce, corn, and buckwheat were grown in this garden. What vegetables would you grow?
Do some research: What is buckwheat? Why would it be grown?
What is a healthy activity that you do? After you finish working on a physical project, how do you feel?
Vegetable gardens are often found in backyards.  People may grow food for their families and neighbors, or to sell at a local farmer's market.  Flowers, such as marigolds, are often planted in vegetable gardens as "companion plants" to keep away insects. The natural chemicals in marigolds deter aphids.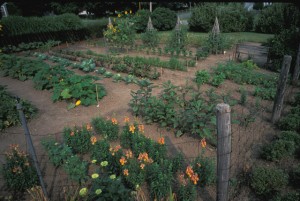 Does someone you know have a vegetable garden? What do they grow?
Have you ever been to a farmer's market? What kinds of things were sold there? Did you or your family buy something?
Featured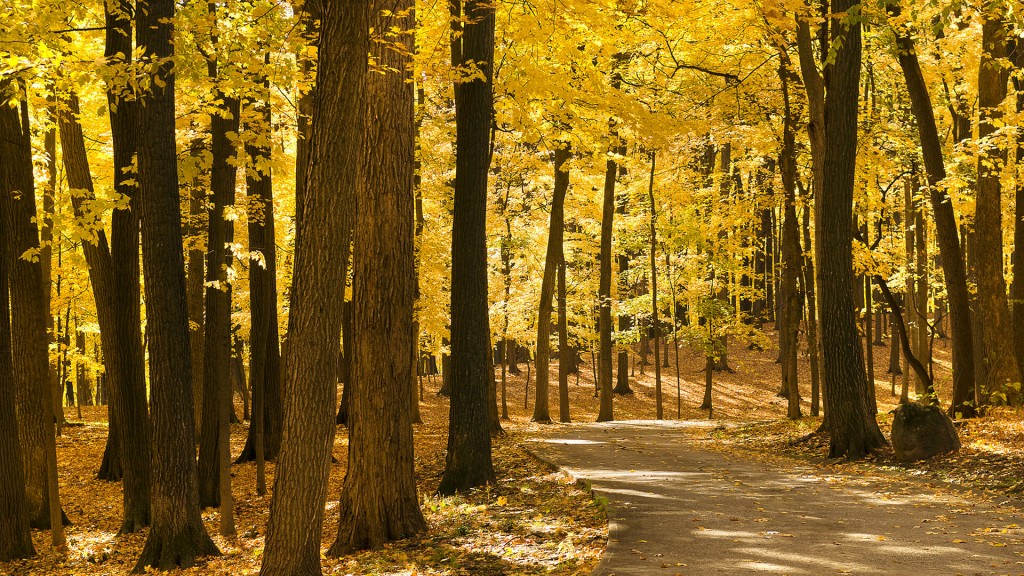 Download these scenes from Smithsonian Gardens to use as your desktop background, or on your next Zoom meeting!