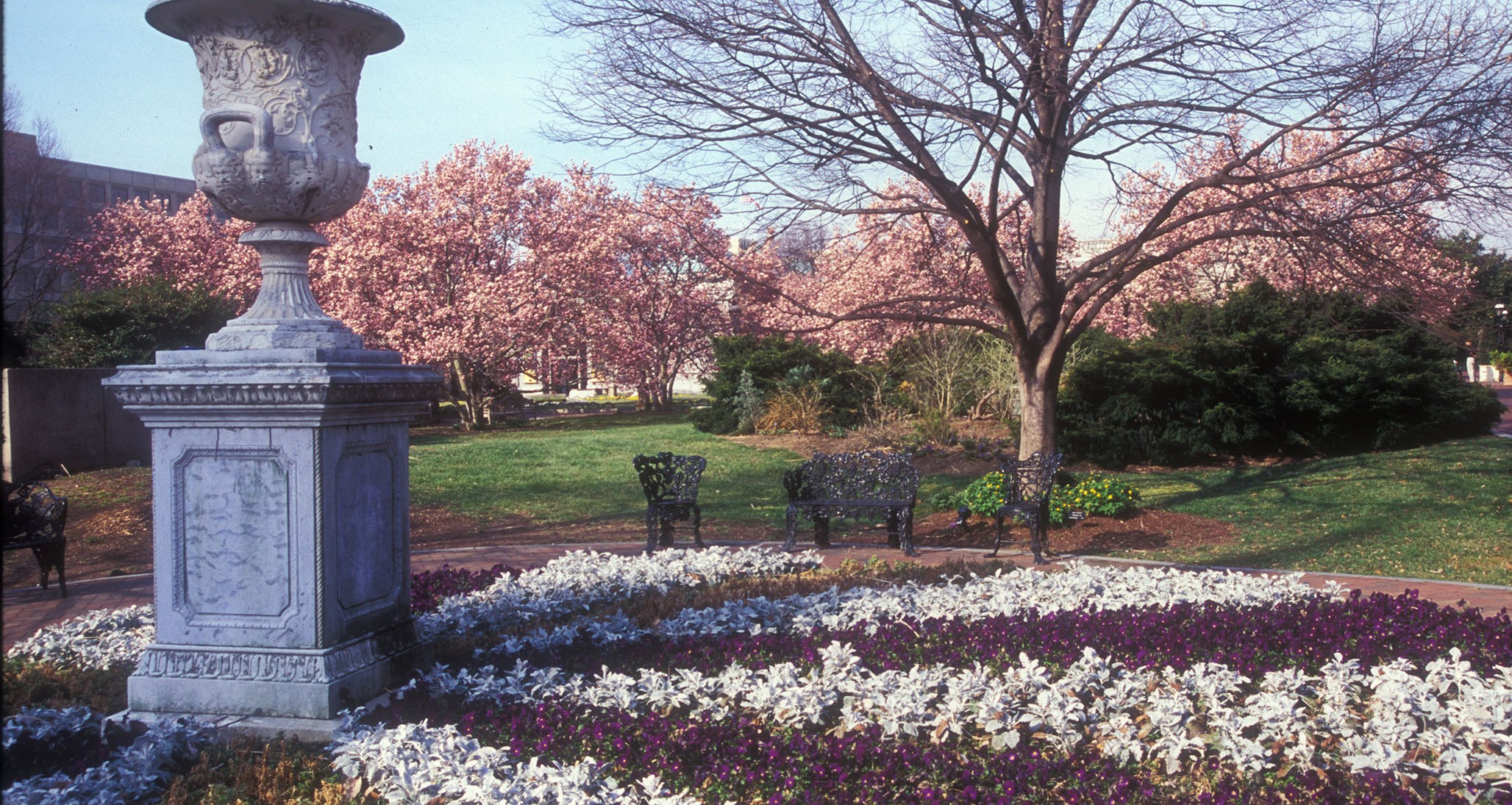 "There is an austere elegance about a green garden; pink or yellow or red are frivolous except as accents, but the garden that appeals to the romantic, universal soul is the blue garden. That is why the Blue Garden of Mr. and Mrs. Arthur Curtiss James was the ultimate goal of so many Newport Pilgrims" (source: Smithsonian Gardens, Archives of American Gardens. Beacon Hill general note).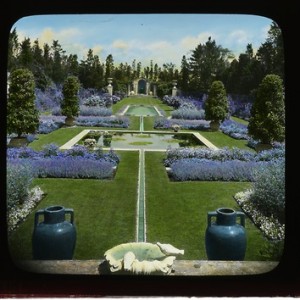 How many different shades of blue can you find in this photograph? Repetition is an important element in garden design. What elements repeat the color blue? How does the color make you feel?
What color flowers would you choose for your garden? Why?
Do some research: use the Internet or your local library to answer the following questions: What other famous blue gardens can you find? Does the color blue have symbolic significance? What insects are drawn to the color blue?
Did you know? Images, such as the glass lantern slide above, were originally in black in white. An artist used paint to provide color. Often, the colors used were not found in nature, but were usually appealing. Go online and see how many true blue flowers you can find.
When gardeners and landscape architects designed this garden, one of their goals was to attract butterflies to the area. They chose specific plants and flowers that butterflies are attracted to. This also created a space that is bright, colorful, and appeals to the human senses of sight and smell.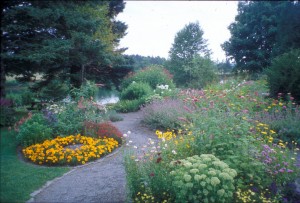 How many different colors can you find in this garden? How do the colors make you feel?
If you were designing a garden, would you want to attract insects and other animals? Why or why not? What else besides color would attract animals? Insects?
Draw a picture of your ideal flower. What color would it be? Why did you select the color? What types of animals or insects would be attracted to your flower?
Featured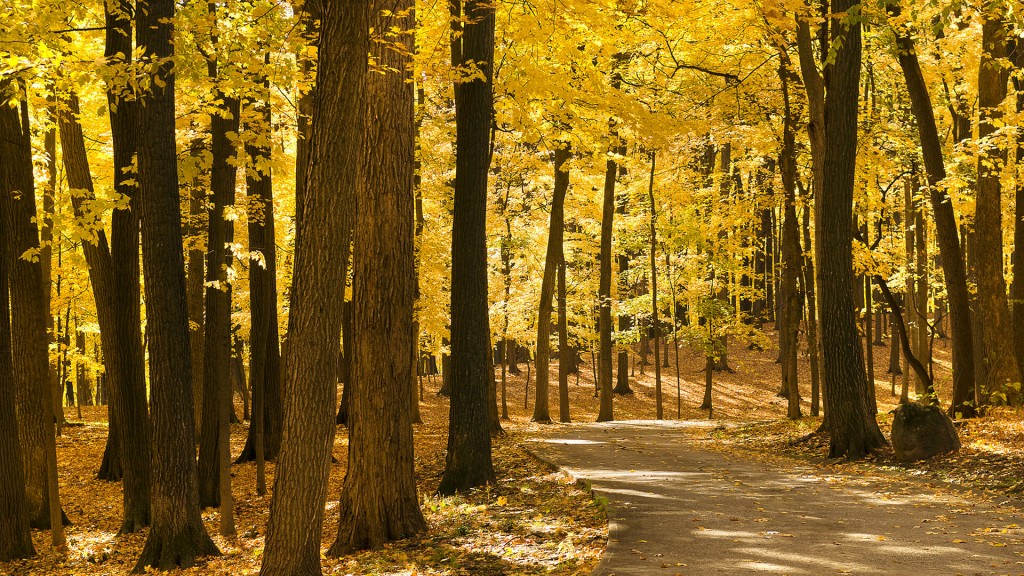 Download these scenes from Smithsonian Gardens to use as your desktop background, or on your next Zoom meeting!