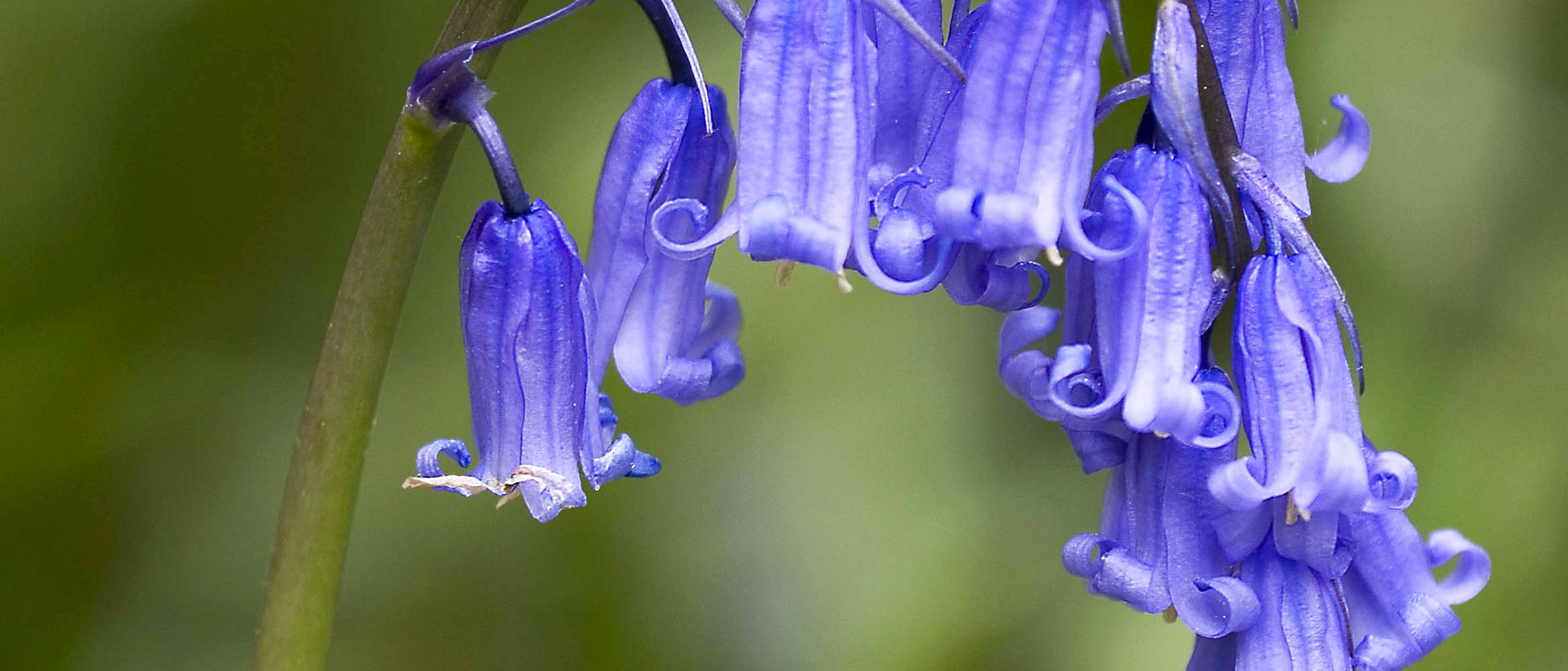 A Brief Context of Contemporary High Art Horticulture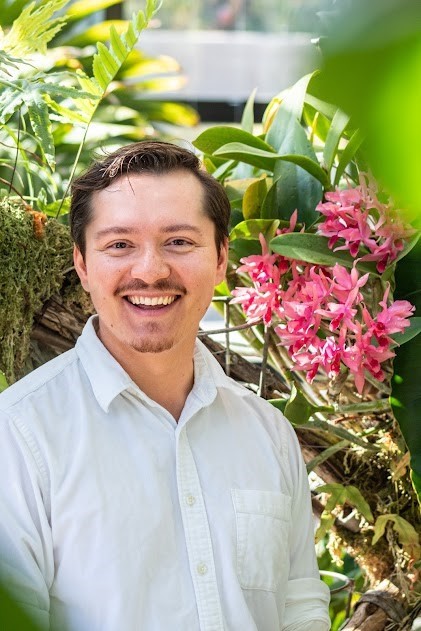 3/10 – A Brief Context of Contemporary High Art Horticulture
Speaker: Eric Evans, Horticulturist, Chanticleer Intern
Ever wondered how much expertise and artistry goes into the Smithsonian landscapes? Eric takes us on a tour of different gardens throughout history to explain how horticulture came to be how it is, what it aims at, and what it can be for. If you're new to gardening, or if you're interested in a big picture look at gardening's end goals, you'll appreciate Eric shedding some light on the context of modern high art horticulture and how the Smithsonian Gardens fits in.
Regarding slides with multiple photographs, plant ID's read from left to right when in a row or clockwise
towards the center when many photos are shown together.
Slide 2
The gravel garden at Chanticleer: Agave americana, Nasella tenuissima, Verbascum ('Southern Charm'?),
Kniphofia, Orlaya grandiflora
Slide 7
Prints of Bougainvillea, Camellia, and Breadfruit (Artocarpus altillis)
Slide 9
The William Paca House and Gardens, Annapolis, MD—summer house in the "Wilderness"
reconstructed from historically contemporary paintings
Slide 22
Picea abies 'Pendula', Sporobolis heterolepis; Nephrolepis exaltata 'Rita's Gold', Cissus discolor,
Caladium, philodendrons
Slide 23
Cedrus atlantica 'Pendula', Eremurus; Cyrtanthus obliquus; Syringa reticulata 'Ivory Silk', Carex
pennsylvanica, Allium
Slide 24
Aechmea blanchetiana, Lantana 'Zinn Orange'; Alcantarea odorata, Wisteria frutescens 'Amethyst Falls',
Allium 'Ambassador'
Slide 25
Prunus 'Accolade' and Agave americana; Dichondra argentea 'Silver Falls', Selaginella, Hylotelephium,
bracts from Mussaenda frondosa
Slide 26
Nasella tenuissima, Yucca rostrata 'Sapphire Skies', Agave aff. ovatifolia; Colocasia gigantea 'Thailand
Giant'
Slide 27
Cyperus; Allium schubertii; Huperzia squarrosa, maudiae type Paphiopedilum hybrids, Microsorum
thailandicum
Slide 29
Nepenthes x 'Miranda', Podophyllum 'Spotty Dotty, Cypripedium japonicum, Aristolochia gigantea

Slide 30
Begonia 'Mirage' with Cyrtanthus, Pilea, and Matteucia struthiopteris spore fronds; Paulownia
tomentosa (coppiced)
Slide 31
Stapelia gigantea; Ravenea rivularis, Acalypha 'Hoffmannii', variegated New Guinea Impatiens,
Lysimachia nummularia 'Aurea'; Wollemia nobilis, Quercus x saulii
Slide 32
Various bromeliads, begonias, ferns, ivy, and scotch mosses
Slide 33
Canna 'Tropicanna', Gomphocarpus physocarpus, Ruellia brittoniana, Salix alba 'Sericea'; Alocasia
'Portora', variegated pineapple (Ananas comosus)
Slide 34
Abelmoschus manihot 'Auntie Lilli's', variegated form of Pandanus baptisii; Leonotus leonurus, Acalypha
'Inferno', Arundo donax 'Peppermint Stick', Pennisetum 'Princess Caroline', Coleus scutellarioides 'Rustic
Orange', Salix alba 'Sericea'; dwarf Musa, Calathea 'White Fusion', Medinilla, Fuchsia, Alternanthera
Slide 35
Ensete ventricosum 'Maurelii', Wodyetia bifurcata, Codiaeum and Plumeria (unknown cultivars)
Slide 38
Crossandra infundibuliformis, unknown Nierembergia cultivar, Mussaenda frondosa
Slide 39
Asparagus densiflorus, Caladium 'Hilo Beauty', unknown variegated Acalypha wilkesiana, Codiaeum;
Hibiscus rosa-sinensis cultivars, Cissus discolor
Slide 40
Combretum (syn. Quisqualis) indica 'Flora Plena', Mussaenda erythrophylla 'Queen Sirikit', Acalypha
hispida, Cyrtostachys renda (syn. lakka), Musa 'Siam Ruby', Brugmansia 'Charles Grimaldi', Jatropha
podagrica, Cananga odorata
Slide 42
Chrysogonum virginianum 'Superstar'; Eutrochium, Rudbeckia
Slide 44
Metasequoia glyptostroboides 'Ogon'; Araucaria araucana; Alocasia macrorrhizos 'Lutea'; Zami
furfuracea; Cyathea cooperi; Cycas panzihauensis
Slide 46
Curcuma myanmarensis (syn. Smithatris myanmarensis)
Slide 48
Yucca rostrata 'Sapphire Skies'; Nasella tenuissima, unknown Echinacea cultivar; Musa basjoo,
Trachycarpus fortunei; Sylphium terebinthaceum with unknown Echinacea cultivars; Calibrachoa
Minifamous 'Double Deep Yellow', Lobelia erinus Laguna 'Sky Blue', Sutera cordata Snowstorm 'Giant
Snowflake'
Slide 50
Colocasia 'Coffee Cups', Emilia javanica, Gossypium herbaceum 'Nigrum', Tibouchina grandiflora, Ulmus
americana, Asparagus densiflorus, Canna, Petunia, Ipomoea batatas purple cultivar, Tagetes, Lantana
Slide 51
Polygonatum odoratum 'Byakko', Solanum quitoense, Cynara cardunculus, Albuca spiralis 'Frizzle Sizzle',
Aristolochia grandiflora, Solidago rugosa ('Fireworks'?)
Slide 52
Asplenium nidus, unknown conifer, Pinus koraiensis 'Oculus Draconis', Medinilla magnifica, Agonis
flexuosa 'After Dark', Aristolochia gigantea, Acalypha pendula, Dypsis decaryi with cultivars of Acalypha
wilkesiana, Codiaeum variegatum, Phormium
Slide 53
Purple cultivar of Continus coggygria, Petraeovitex bambusetorum, Edgeworthia chrysantha, Crinum
'Queen Emma', hanging basket of Cissus discolor and Petunia (Supertunia 'Bordeaux'?), Bismarckia
nobilis, Furcraea foetida 'Mediopicta', Asparagus densiflorus
Slide 54
Yucca rostrata 'Sapphire Skies', Aristolochia gigantea 'Brasiliensis', Cycas circinalis (female, with seedbearing structures), Pinus wallichiana 'Zebrina', purple cultivar of Ricinus communis, Guara lindheimeri
with Dichondra argentea 'Silver Falls', Heliconia rostrata, Ravenala madagascariensis
Slide 55
Heliconia rostrata and Ravenala madagascariensis; Bismarckia nobilis with Emilia javanica and Artemisia
mauiensis 'Makana Silver'; Araucaria araucana with bronze Carex cultivar; Pachystachys lutea; purple
cultivar of Ricinus communis with Yucca rostrata 'Sapphire Skies' and cultivars of Schizachyrium
scoparium and Cotinus coggygria
Slide 56
Solanum quitoense with Penniseum 'Fireworks'; Ficus petiolaris with Dichorisandra thyrsiflora,
Pseuderanthemum alatum, Pachystachys lutea, Phlebodium aureum, Coccothrinax crinita, Alocasia
macrorrhizos 'Lutea, variegated Acalypha wilkesiana; Arisaema serratum var. serratum 'Ulleung
Treasure'; Camellia cultivar; Cyrtostachys renda; Salvia leucantha; Yucca recurvifolia 'Margaritaville' with
Carex comans 'Frosted Curls' and Jasminum officinale 'Fiona Sunrise'; Lycoris radiata; Wollemia nobilis
Slide 57
Musa sikkimensis 'Bengal Tiger'; Bismarckia nobilis with Pennisetum 'Fireworks', Artemisia mauiensis
'Makana Silver' and Emilia javanica; Crinum 'Queen Emma' with various palms and Alocasia
macrorrhizos 'Lutea'; Begonia aff. maculata or maculata hybrid; Euphorbia cotinifolia with Dahlia 'Mystic
Spirit' and Yucca rostrata 'Sapphire Skies'; Polyalthia longifolia; Amorphophallus konjac; Acalypha
hispida with Euphorbia cotinifolia
Slide 58
Spirea japonica with Edgeworthia chrysantha; Agave attenuata; Bismarckia nobilis with Pseuderanthum
alatum and Plumeria; Jasminum officinale 'Fiona Sunrise' with Nephrolepis exaltata 'Rita's Gold'; Globba
winitii; Furcraea foetida 'Mediopicta' with Pachystachys lutea and Salvia splendens cultivar; Combretum
(syn. Quisqualis) indica 'Flora Plena'; cultivars of Echinacea
Slide 60
Euphorbia 'Flameleaf', Aristolochia fimbriata, Plectranthus ciliatus 'Troy's Gold', Epimedium, Colchicum,
Dryopteris, Hosta
Slide 61
Lycoris radiata, Lysimachia nummularia 'Aurea', Hemigraphis, Carex, Dryopteris, Hosta
Slide 63
Dry garden at Ryoan-ji in Kyoto
Slide 64
Several of the aquascapes are by James Findley, including "Through a Child's Eyes" featuring
Aponogeton crispus 'Red' and "Arizona," A point I was unable to make due to time is that flowers bred for use by florists are often bred for subtler and more interesting color than plants bred for use in gardens, where showiness is considered saleable. I hope to see high horticulture in the future make use of plants bred for the cut flower industry and work with color in a more nuanced way.
Slide 65
Echium wildpretii, Asparagus densiflorus (variegated form), Amaranthus tricolor 'Early Splendor',
Celmisia semicordata subsp. semicordata, Kniphofia northiae, Paphiopedilum sanderianum, Crinum
macowanii, Leucospermum reflexum, Bulbinella latifolia subsp. Doleritica, Cornus florida subsp.
urbiniana, Carex flagellifera 'Toffee Twist', Gloriosa lilies in various colors, Picea abies 'Cobra'
Slide 66
Eucrosia mirabilis, Fagus sylvatica f. purpurea 'Tricolor', Banksia robur, Pleurothallis pectinata
'Champagne Bubbles', Coccothrinax crinita, Dryandra quercifolia, flowers of Lasia spinosa, Pimelea
physodes, Nolina texana, Colocasia 'Redemption', Dorstenia barteri var. multiradiata, Spigelia pulchella
Slide 67
Acalypha hispida trained as a topiary, Begonia melanobullata, Physoplexis comosa, Strophanthus
preussii, Theophrasta americana, Isopogon latifolia, Passiflora membranacea, Hakea victoria, Rick
Shilling's Smithsonian Castle hanging basket combination of Gaura lindheimeri (unknown cultivar) and
Dichondra argentea 'Silver Falls', Begonia 'Curly Fireflush'
Featured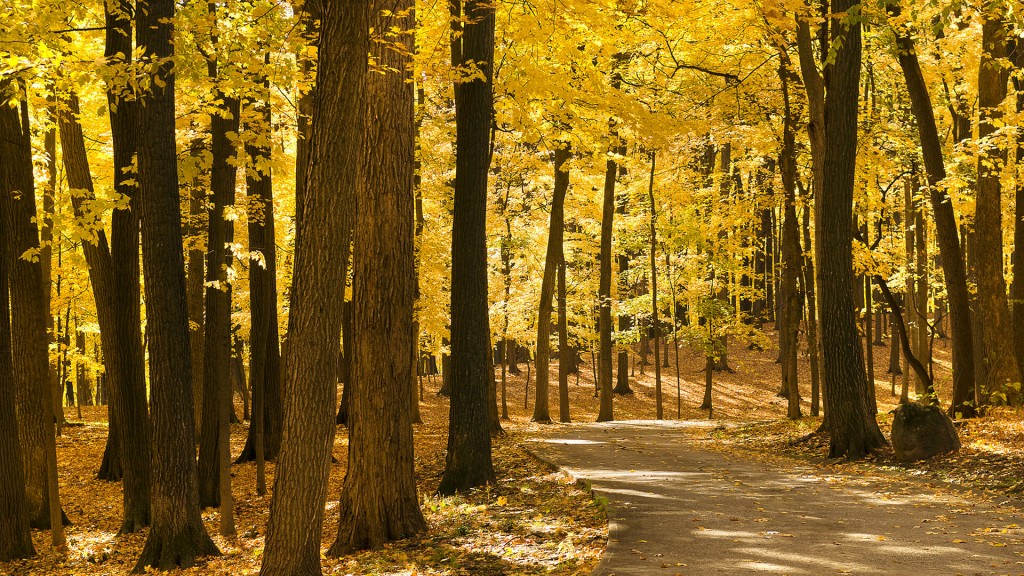 Download these scenes from Smithsonian Gardens to use as your desktop background, or on your next Zoom meeting!