Gardening for Hummingbirds
They flit! They zip! They hover! Blink, and you might miss them! Hummingbirds are one of the most exciting birds to see in the garden, but how do you get them to become a regular visitor in your garden? Horticulturist Sarah Dickert will discuss some of the key plants and garden features to attract these fun little birds. Be sure to join in so you can get your garden hummingbird ready for the summer.
List of Plants for Hummingbirds
Webinar Video
Gardening for Hummingbirds
Sarah Dickert, Horticulturist
 Plants for Hummingbirds
Aesculus pavia (Red Buckeye)
Native tree
Full sun to part shade
Blooms April/May – about the same time hummingbirds migrate north
Prefers moist soils
Small tree – only 12-15 ft tall & wide
 Rhododendron catawbiense (Catawba Rhododendron)
Native evergreen shrub
Part shade
Early spring blooms for migrating hummingbirds
Plant in areas with well-drained soil to prevent root rot
Campsis radicans (Trumpet Creeper)
Native climbing vine
Full sun
Blooms mid-summer
Does sucker from underground runners and self-seeds profusely
 Lonicera sempervirens (Trumpet Honeysuckle)
Native species (not to be confused with the non-native, highly invasive species – japonica & L. maackii)
Climbing vine if given support
Non-fragrant flowers
Blooms late spring
Produces berries enjoyed by birds
Lobelia cardinalis (Cardinal Flower)
Native perennial
Full sun but some light, afternoon shade in lower Midwest & South
Prefers moist/wet soil – great for around ponds or rain gardens
Perhaps ironically, it does not attract cardinals
Monarda didyma (Scarlet Beebalm), M. fistulosa (Wild Bergamot), M. bradburiana (Eastern Beebalm)
Native perennial
Spreads by rhizomes (in the mint family) & self-seeds
Prone to powdery mildew in gardens with poor air circulation or if soil dries out
Deadhead to prolong bloom time
Agastache (Anise Hyssop)
Native perennial
Traditionally has purple flowers – select an Agastache hybrid with red, orange, or pink flowers to really attract hummers
Full sun to part shade
Blooms all summer – deadhead to promote additional blooms
 Liatris spicata (Blazing Star)
Native perennial
Full sun
Blooms mid-summer
Adds great texture to a garden
Aquilegia canadensis (Columbine)
Native perennial
Blooms April/May – about the same time hummingbirds migrate north
Full sun to part shade
Deadhead to prolong blooms
Specifically adapted for hummingbirds
Impatiens capensis (Jewelweed)
Native annual
Blooms all summer
Part to full shade
Prefers moist/wet soils
Self-seeds to form colonies
Specifically adapted for hummingbirds
Spigelia marilandica (Indian Pink)
Native perennial
Blooms in June
Part to full shade
Lilium canadense
(Canada Lily/Meadow Lily)
Native perennial (bulb)
Full sun to part shade
Prefers moist soil
Blooms mid-summer
Salvia coccinea (Texas Sage), S. greggii (Autumn Sage), S. guaranitica (Friendship Sage),
splendens (Scarlet Sage)
Native-ish (Texas, Mexico, S. America)
Tender perennials or annuals
Full sun
Blooms all season
Zinnia elegans (Common Zinnia),
Z. angustifolia (Creeping Zinnia)
Native-ish (SE US & Mexico)
Annual
Full sun
Select single-flowering varieties so nectar & pollen is easily accessible to pollinators
Fuchsia (Lady's Eardrops)
Native to Central & South America
Annual, maybe tender perennial in southern US
Part shade
Popular for containers and hanging baskets
Additional Resources
National Audubon Society – Audubon.org
The Cornell Lab of Ornithology – birds.cornell.edu
Local extension agencies
Local Master Gardener groups
Featured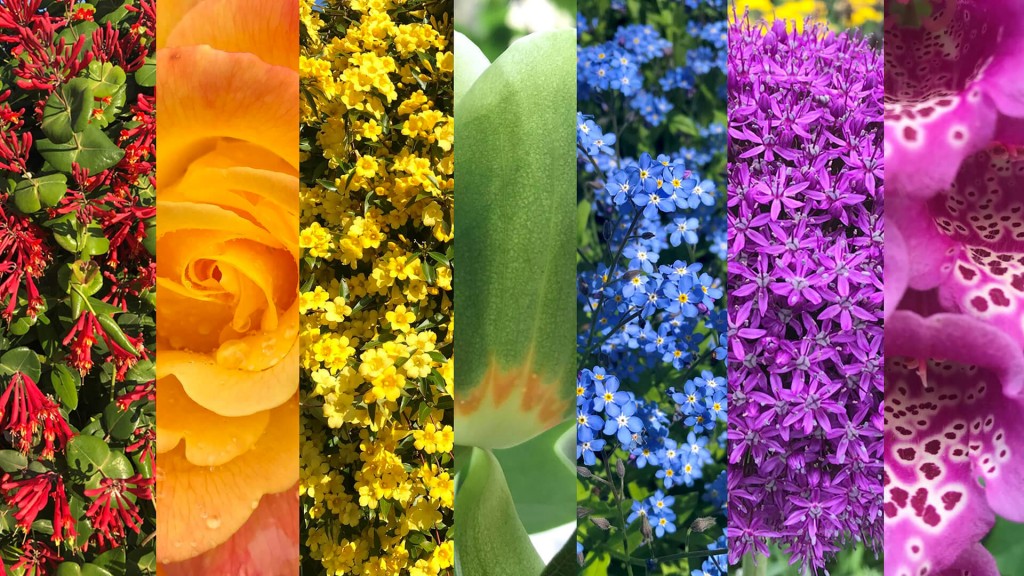 Download these scenes from Smithsonian Gardens to use as your desktop background, or on your next Zoom meeting!