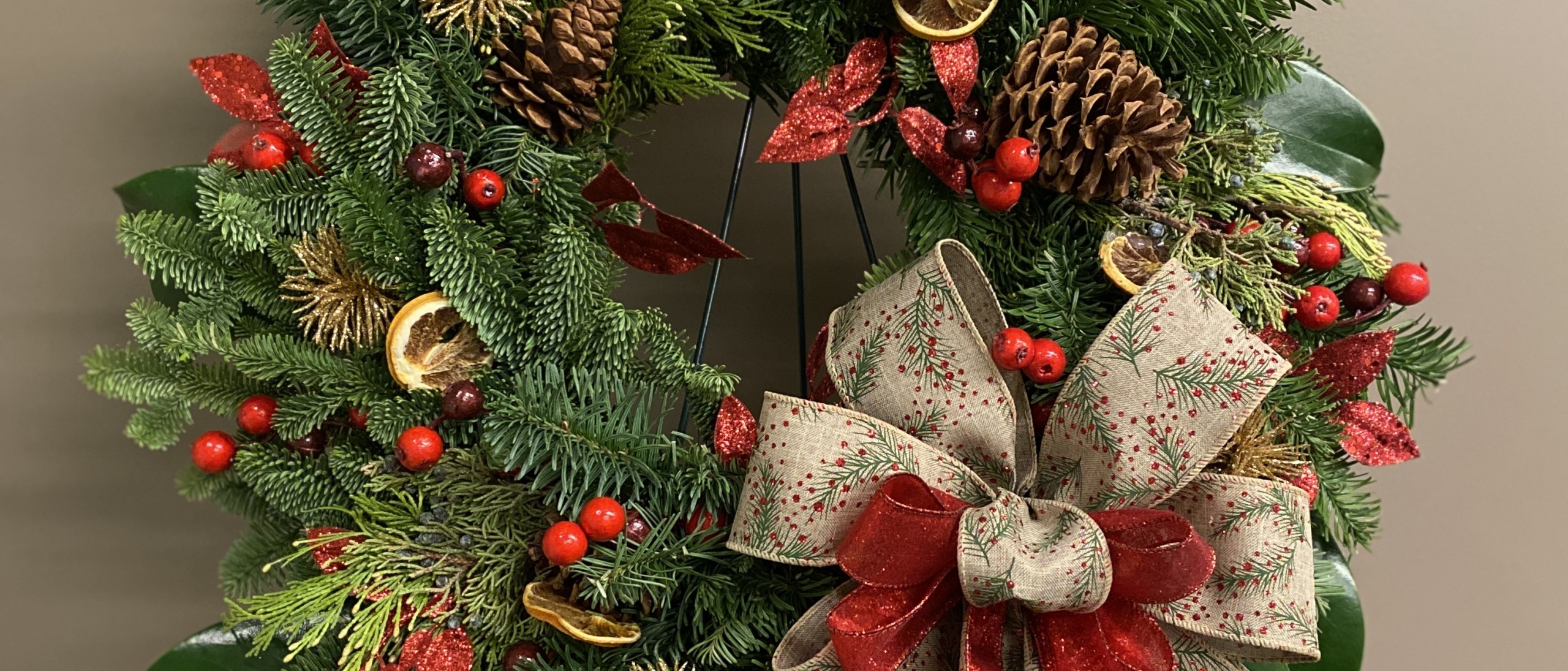 Holiday Wreaths and Evergreen Decorations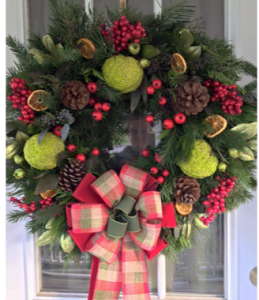 Get in the holiday spirit with Smithsonian Gardens' Horticulturists and join us as we demonstrate how to decorate a festive evergreen wreath. The presentation will include design tips and tricks, recommended supplies, and a step-by-step tutorial for decorating a fresh-cut, evergreen wreath. The presentation will also include some additional suggestions for assembling and decorating with fresh-cut greens around your home.  A video recording and suggested list will be uploaded after the program so you can follow along at your own pace to create your own wreath. 
Webinar video
Resources
Wreath Decoration Supplies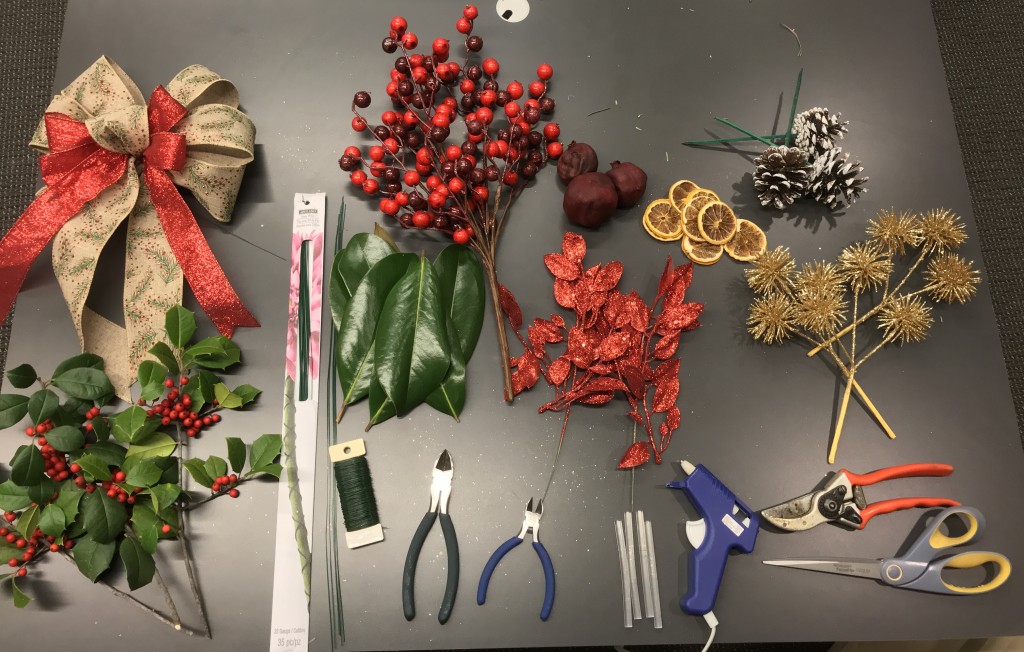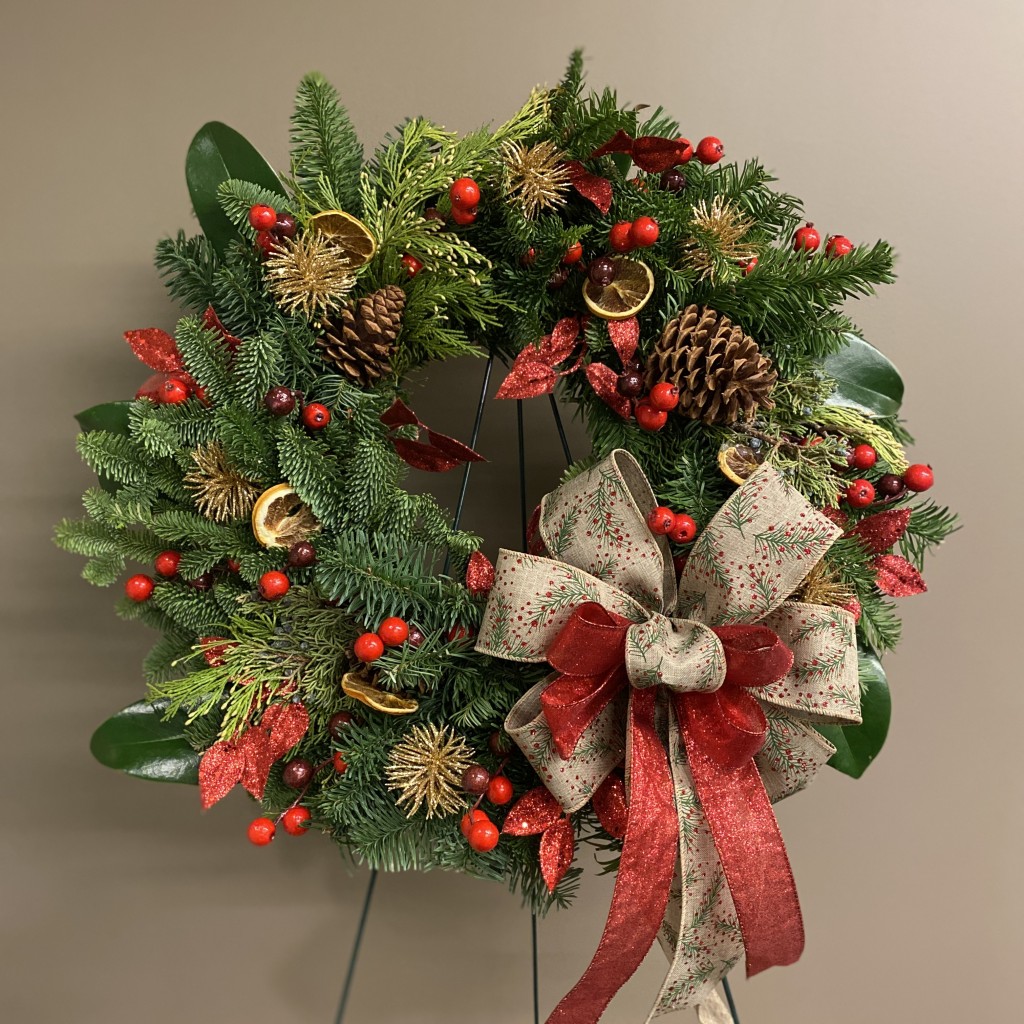 Question and Answers
Q: Any advice on keeping a fresh magnolia leaf wreath indoors fresh as long as possible?
A: Individual leaves can be treated with a glycerin bath (lots of tutorials online) but this is time consuming. Leaves can also be treated with an anti-transpirant for shorter term preservation. 
Q: Where can glycerin be purchased?
A: It can be found in the soap making section of your local craft store or the skin/hair-care sections of your pharmacy.
Q: What would be the name of an anti-transpirant?
A: Unfortunately, since we are a government agency we are not permitted to endorse or recommend specific brands. However, a sales associate at a well-stocked garden center (or big box store) should be able to help you locate the product in their store. 
Q: I decorate inside with holly branches (and their red berries) from our tree. Will an anti-transpirant or misting work on those leaves which are thick?
A: An antitranspirant is certainly a good option to extend the life of the leaves but unfortunately misting isn't as effective with holly leaves. It may be necessary to replace holly branches mid-way in the holiday. Or try completely submerging the branches in water before using them in decorations to help with freshness. 
Q: If I follow your how-to care recommendations, how long will the wreath last?
A: Wreaths stay fresh depending on the conditions of where they are located.  Shady, cooler spots will lengthen their lives. Hot, sunny sites will dry them out quickly. Misting and anti-transpirants will extend the freshness of the wreath, but choosing favorable environmental conditions is the best way to lengthen a wreath's freshness. Most wreaths hung around the beginning of December should at least last through the end of the month. Wreaths located in especially favorable conditions should even last through January.
Q: When I have used artificial berries in the past, birds try to eat them. I worry that the berries may harm the birds. Should I be concerned?
A: While I don't know specifically, it stands to reason that they are probably not good for their digestive system. Opt for branches of winterberry holly (often available as local garden centers) which still adds the color of artificial berries but are not harmful to birds. Although they may take one small taste of the artificial berries and discover that they are not palatable. 
Q: When starting with a plain wreath, do you ever trim the edges, outer or inner?
I've just purchased one that looks a bit raggedy. I'm wondering if it should look neater or is it better to let it be.  Yes, sometimes trimming is necessary to help improve the shape. However, I would recommend waiting to do any trimming until you have finished decorating the wreath. You may be able hide "ugly" spots with décor pieces, or you may find it doesn't look raggedy at all once it is all decked out! Or try adding some additional pieces of greenery to fill gaps or improve the shape. 
Q: The faux red berries with a Styrofoam core often "pop" open when used outdoors. Are there faux berries that don't have a Styrofoam core? What should we look for at the craft store?
A: Unfortunately, most faux berries that are made of Styrofoam. You can find
picks of "berries" that are solid plastic, but they are much smaller- more like the
size of a true holly berry.
Q: How do you adhere the dried pomegranates?
A: Pomegranates can be glued onto a pick and then stuck into the wreath frame.  Or apply a generous swirl of hot glue to one side of the pomegranate and press firmly onto the greens. 
Q: Where do we purchase the wire frames?
A: Basic wreath frames can usually be purchased from any craft store. Search online for vendors that sell wreath-making supplies for more unusual wire frames, like the straight frame that could be used for a table, mantle, doorway, or window. 
Q: How do you keep wire frame from scratching a table or door?
A: Try using a plain or decorative runner under a frame used on a table. Or attach pieces of felt sheets (available at any craft store) to the back of any frame used on a table, wall, or door to help prevent it from scratching. 
Q: Are there any greens you would not recommend for wreath use?
A: Nothing specific comes to mind. Most greens available this time of year from garden centers are tried-and-true for any form of decorating. But it's always fun to experiment with greens you may have in your own garden!
Featured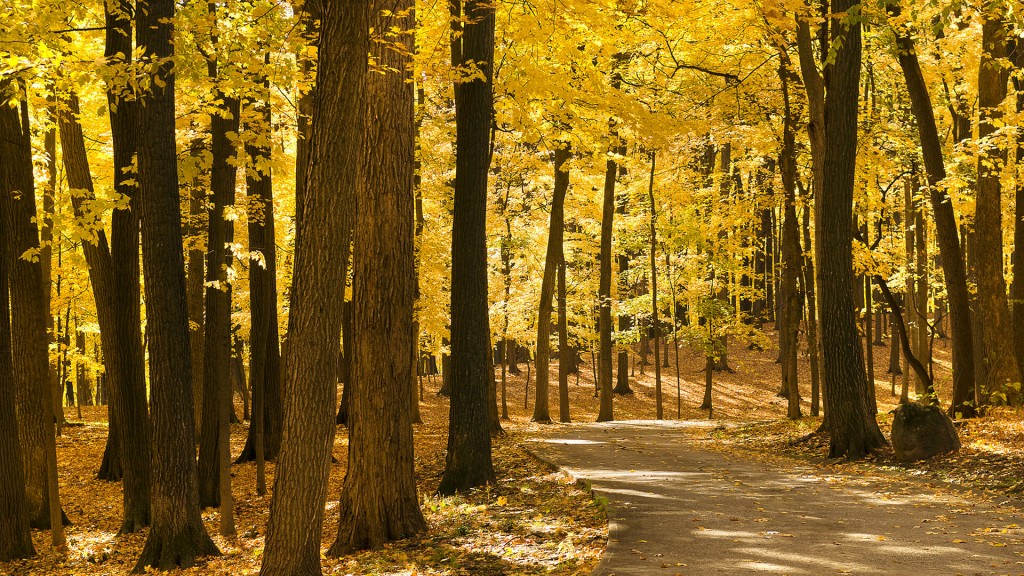 Download these scenes from Smithsonian Gardens to use as your desktop background, or on your next Zoom meeting!