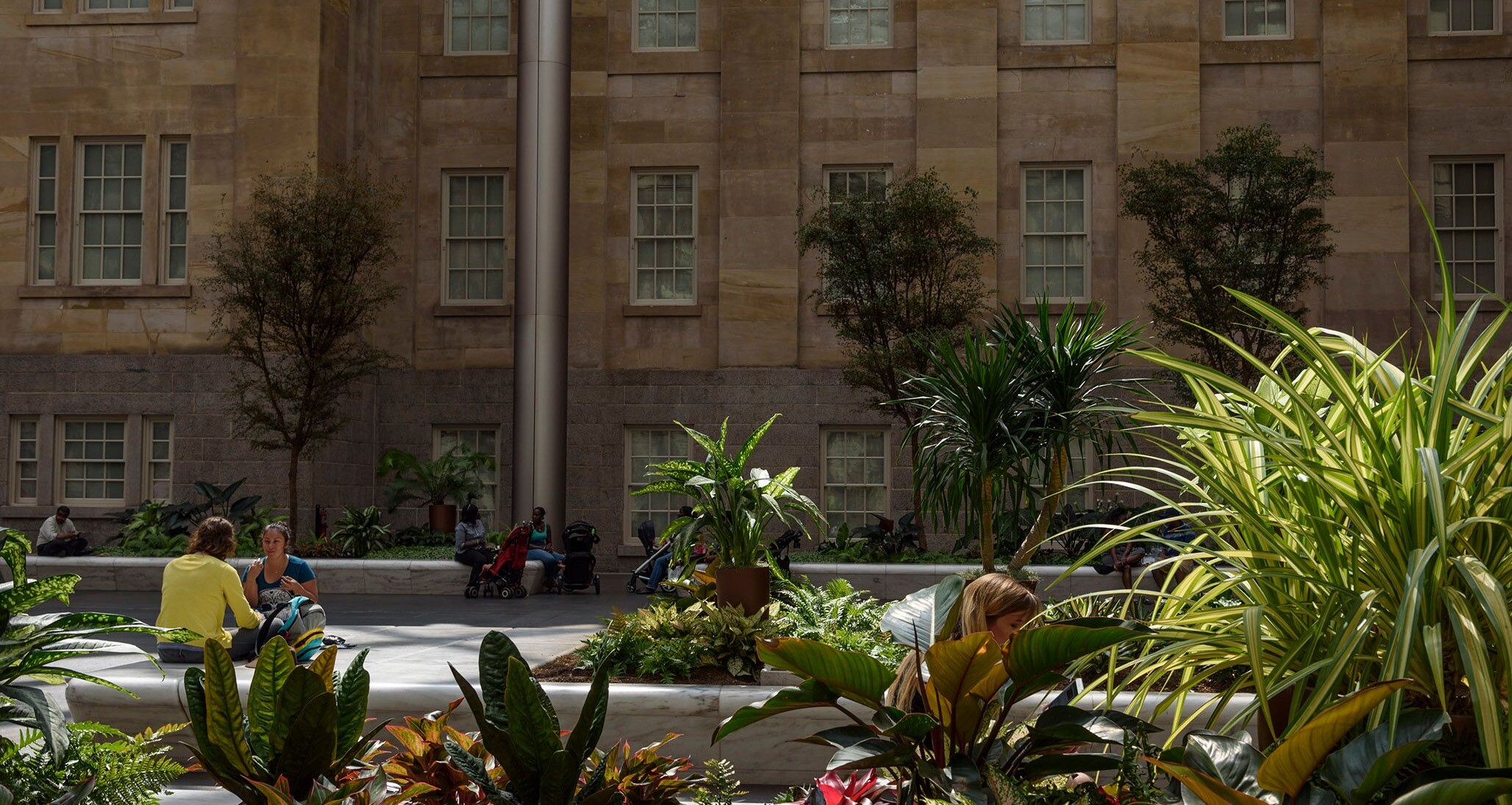 Interiorscape at the Robert and Arlene Kogod Courtyard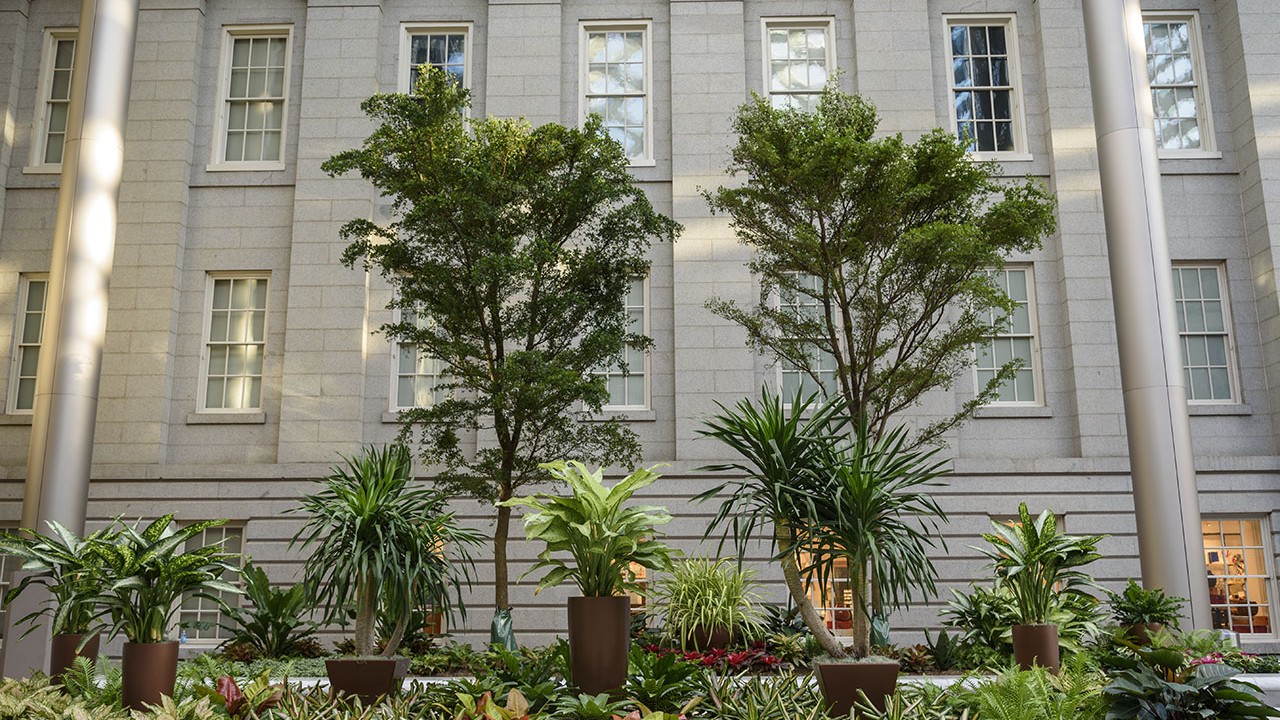 The northwest corner of the Courtyard features two large black olive trees and a variety of tropical plants in decorative containers.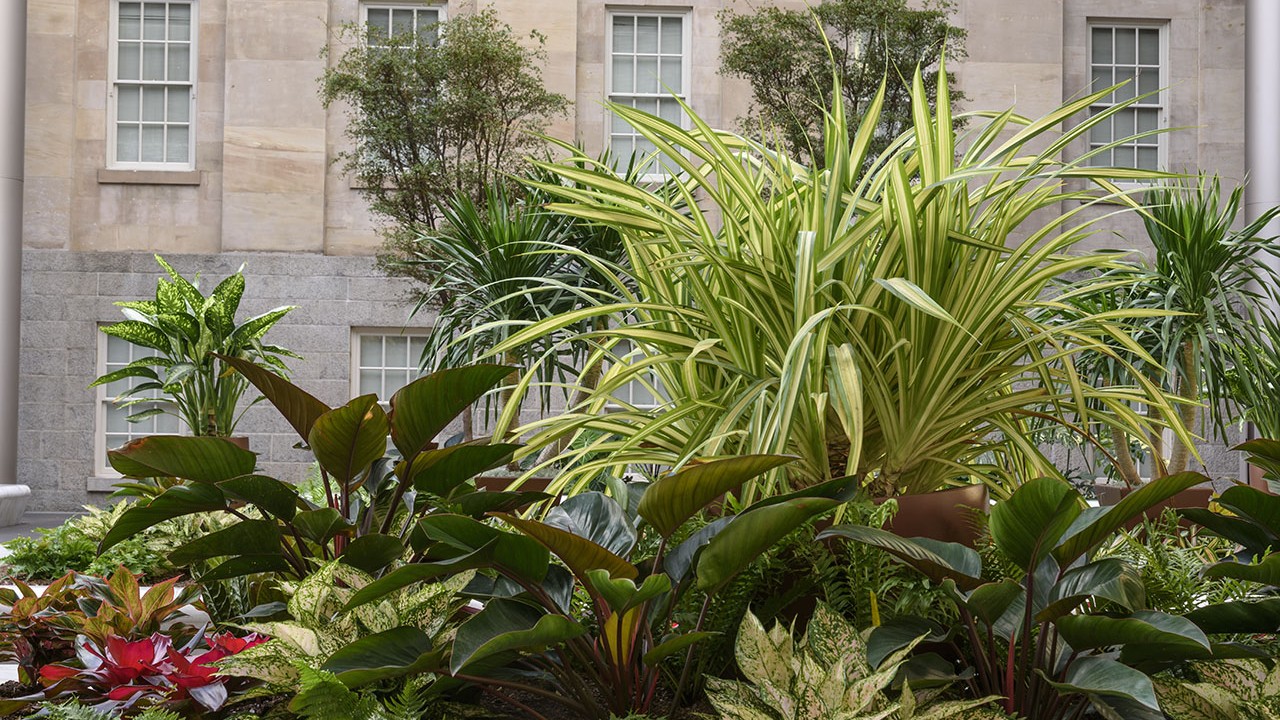 An up-close view of one of the planters shows the variety of tropical and flowering plants which thrive within the ideal growing conditions of the enclosed courtyard.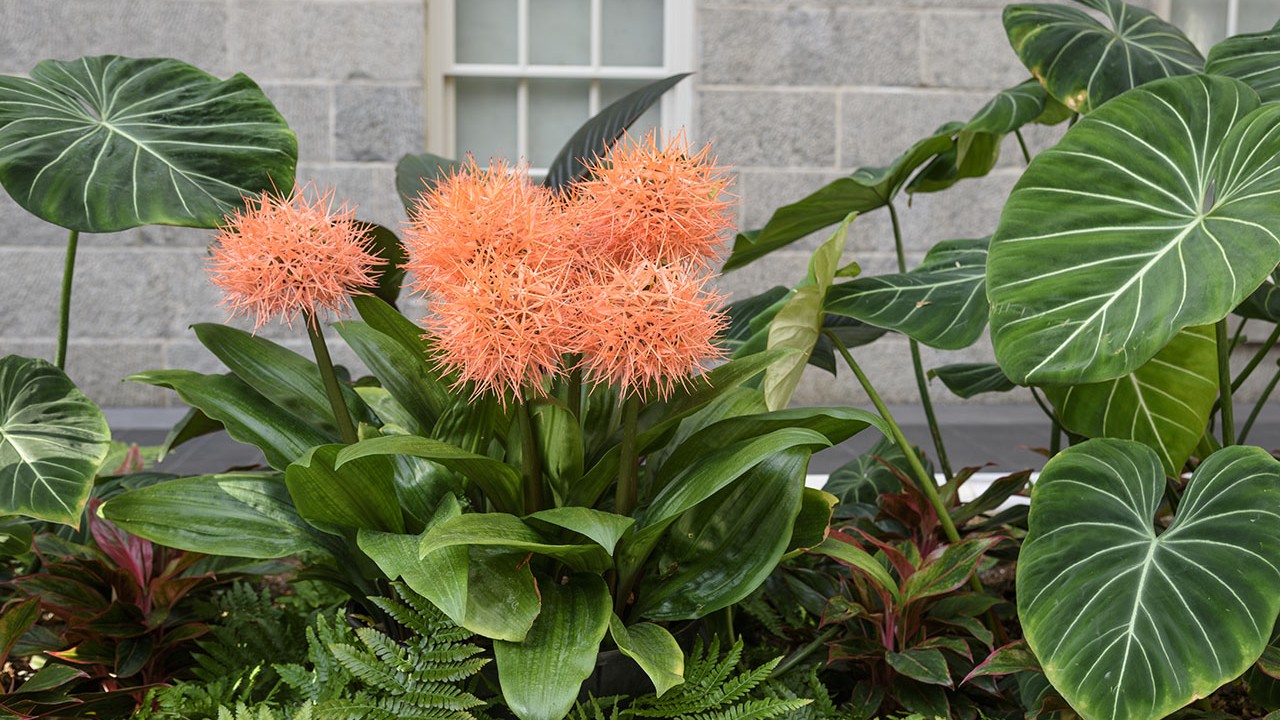 The bright airy blossoms of the Sun Ball Lily (Haemanthus multiflorus) are dramatically framed by the distinctly veined leaves of the Philodendron gloriosum.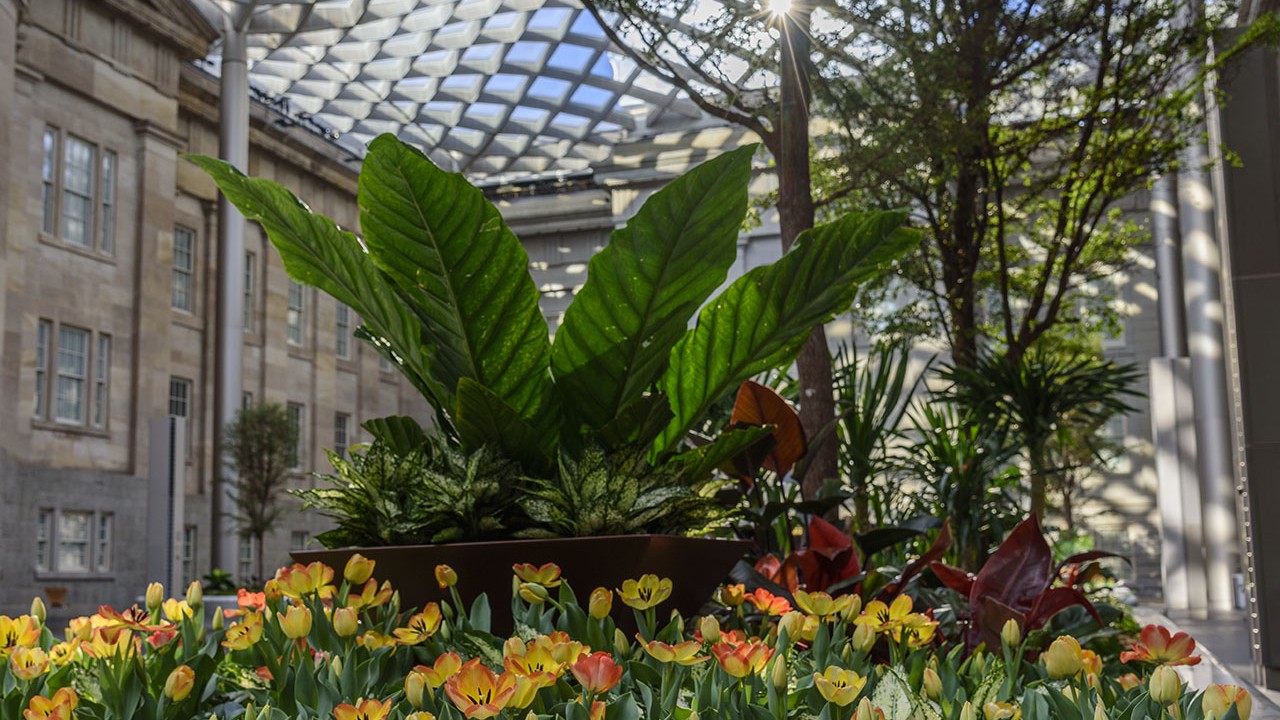 The Courtyard's annual spring bulb display features a large Anthurium plowmanii specimen sitting among a bed of orange- tipped yellow tulips (Tulip Cash).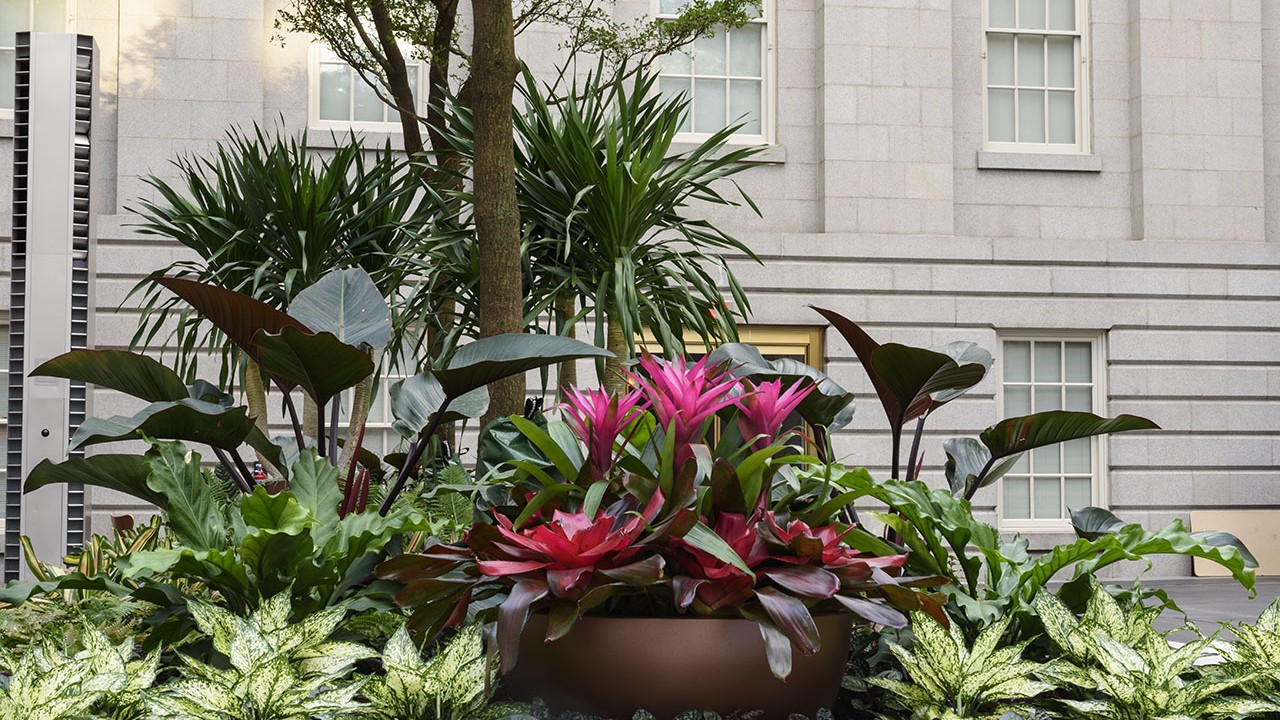 Brightly colored bromeliads are one of the many flowering plants used to complement the Courtyard's permanent plantings throughout the year.
Previous
Next
Located inside the Donald W. Reynolds Center for American Art and Portraiture in downtown Washington, D.C., the glass-ceilinged Kogod Courtyard provides a beautiful indoor garden space filled with natural light. Black olive trees anchor the space and plantings in the courtyard's beds are refreshed seasonally to feature a wide array of tropical and flowering plants.