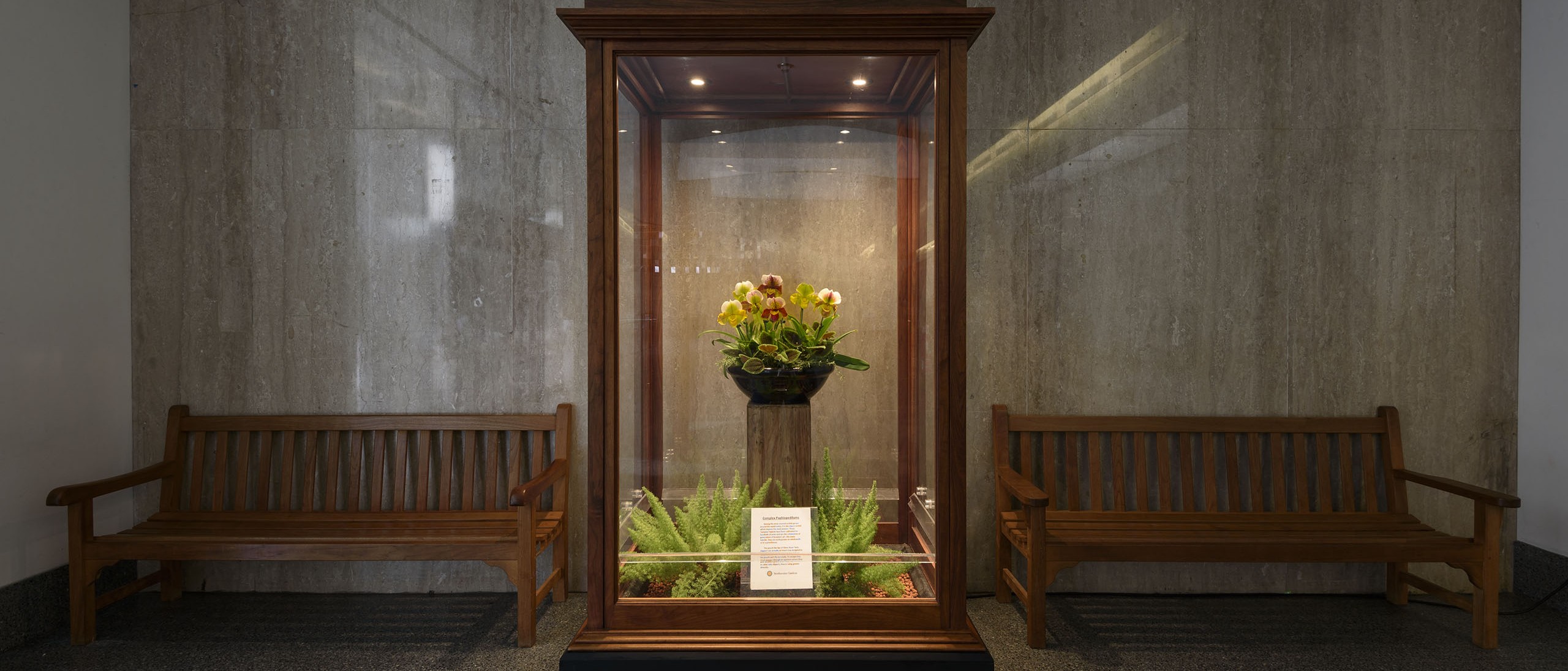 Orchid Cases at the National Museum of American History
The National Museum of American History is home to three large display cases featuring specimen plants from the Smithsonian Gardens Orchid Collection. The cases are located on either side of the entrance to the Warner Theater on the first floor and at the top of the east wing escalators on the second floor. The beautifully displayed orchids are refreshed regularly to highlight the incredible diversity of this expanding collection.
Click here to learn more about what orchids are on display in the orchid cases.