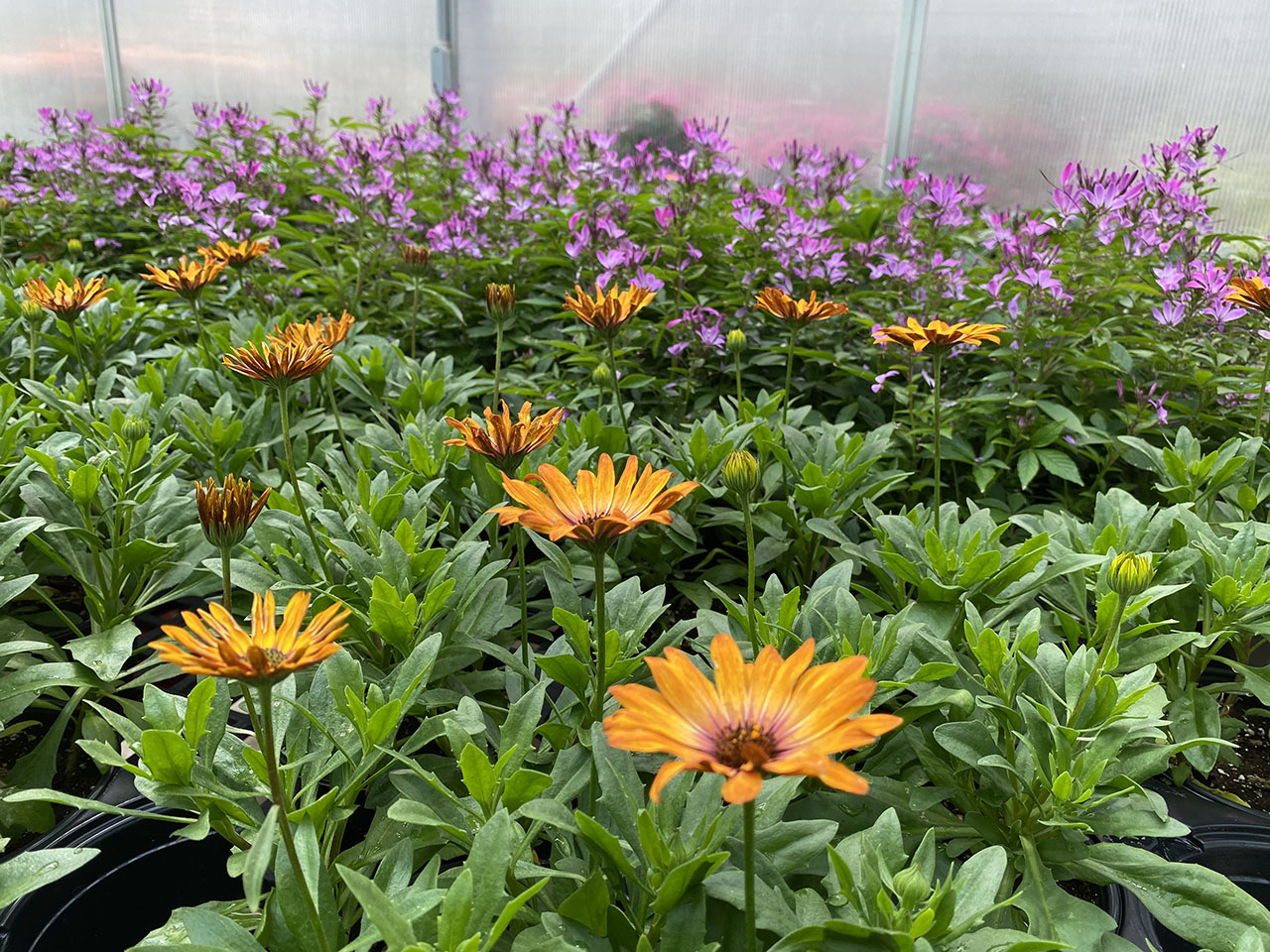 Behind the Scenes Tour of the Smithsonian Greenhouses
Join us for a Behind the Scenes Greenhouse Tour.
Smithsonian Gardens' Production Team cultivates a plethora of annual and perennial plant varieties as well as rare and unusual plant types in over 14,000 square feet of greenhouse space. Plants get their start from seeds, plugs, and rooted cuttings or are propagated in-house from existing stock plants. The team collaborates with Smithsonian Gardens' horticulturists and Interiors Team to develop planting designs for the Smithsonian's many gardens and landscapes.
Each year the Production Team produces more than 60,000 annual and perennial bedding plants, 2,000 poinsettias, and 250 hanging baskets which are put on display year-round in the Smithsonian gardens as well as in the Robert and Arlene Kogod Courtyard and other museum interior spaces.