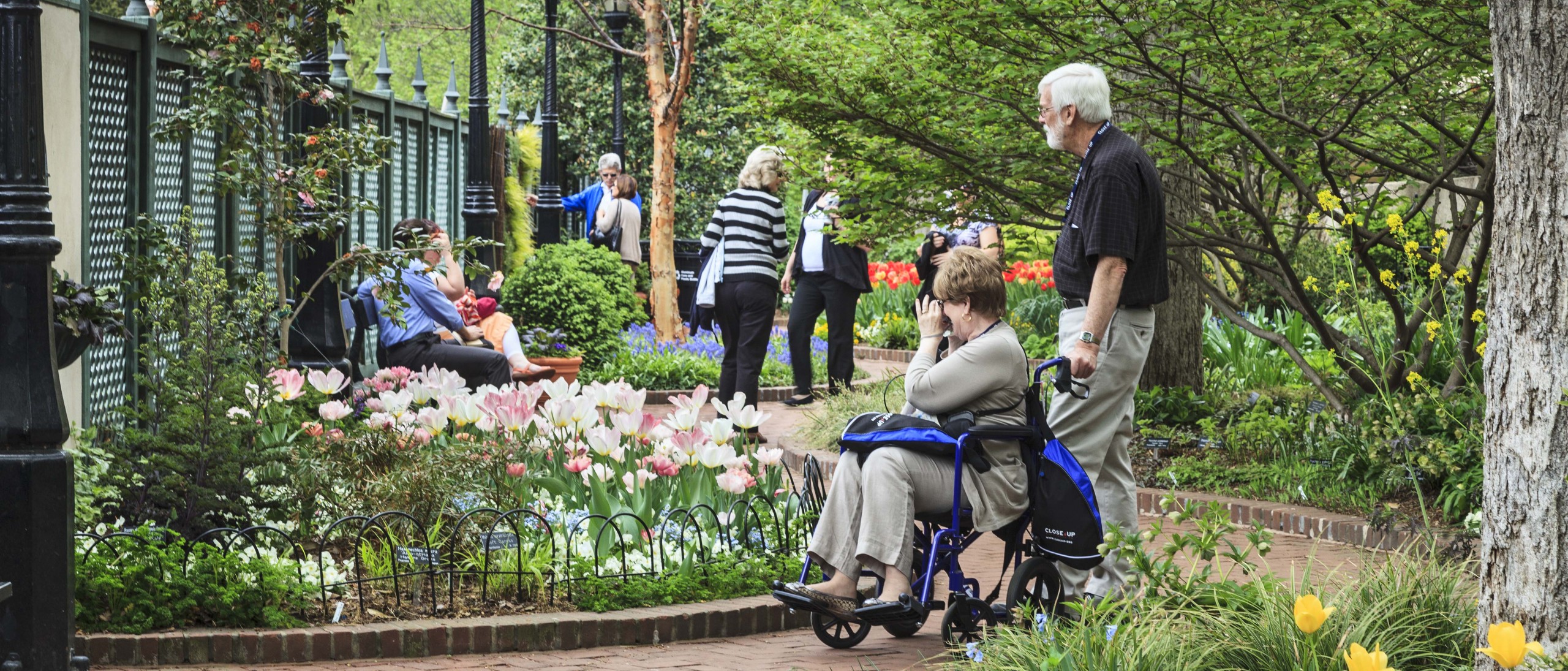 Support Smithsonian Gardens
Giving to Smithsonian Gardens makes things grow! Exhibitions. Education. Collections. Gardens. Beautiful, exhilarating spaces that provide delight and inspiration to millions of visitors to the Smithsonian museums in Washington, D.C. each year. Your tax-deductible gift helps us develop green thumbs, green spaces, and green ideas. For information on directing your gift to a specific project or department, click here.
Make a one-time donation:
Clicking GIVE NOW will take you to Cybersource's secure payment processing page to complete your transaction. Read Cybersource's Privacy Statement.
---
Mailing a Donation
If you prefer to mail your donation, please download a gift form, print, and mail the completed form with your gift to:
Director
Smithsonian Gardens
P.O. Box 37012
Capital Gallery, Suite 3300, MRC 506
Washington, DC, 20013-7012
Please make checks payable to Smithsonian Gardens.
Corporate Partnerships
We welcome the opportunity to partner with your organization to help sponsor special events and exhibitions. Please contact: Joy Columbus, Director, Smithsonian Gardens, columbusj@si.edu
Directed Giving
There are so many ways that your gift can benefit Smithsonian Gardens!
Director's Fund for Annual Giving
Funds will support a special project identified by the Smithsonian Gardens Director.
Gardens
The gardens offer inspirational horticultural displays and provide handsome, restorative spaces for Smithsonian visitors.
Greenhouse
The Greenhouse Facility serves as the base of production and care of plant material used for the gardens and horticultural exhibits. It also houses the Smithsonian Gardens Orchid Collection.
Education/Outreach/Exhibits
Programs educate on-site and virtual visitors about the roles that plants and gardens play in world culture, natural and built environments, and garden history in America.
Collections
Our outstanding living and archival collections – Orchids, Trees, and the Archives of American Gardens – are critical components of our Education Program, featured in exhibitions, and made available for research.
Internships
Interns learn skills in a broad range of horticultural, educational and archival endeavors from SI's expert professional staff. Internships provide a strong practical background to emerging professionals hoping to enter the public gardening world.
More Ways to Support Smithsonian Gardens