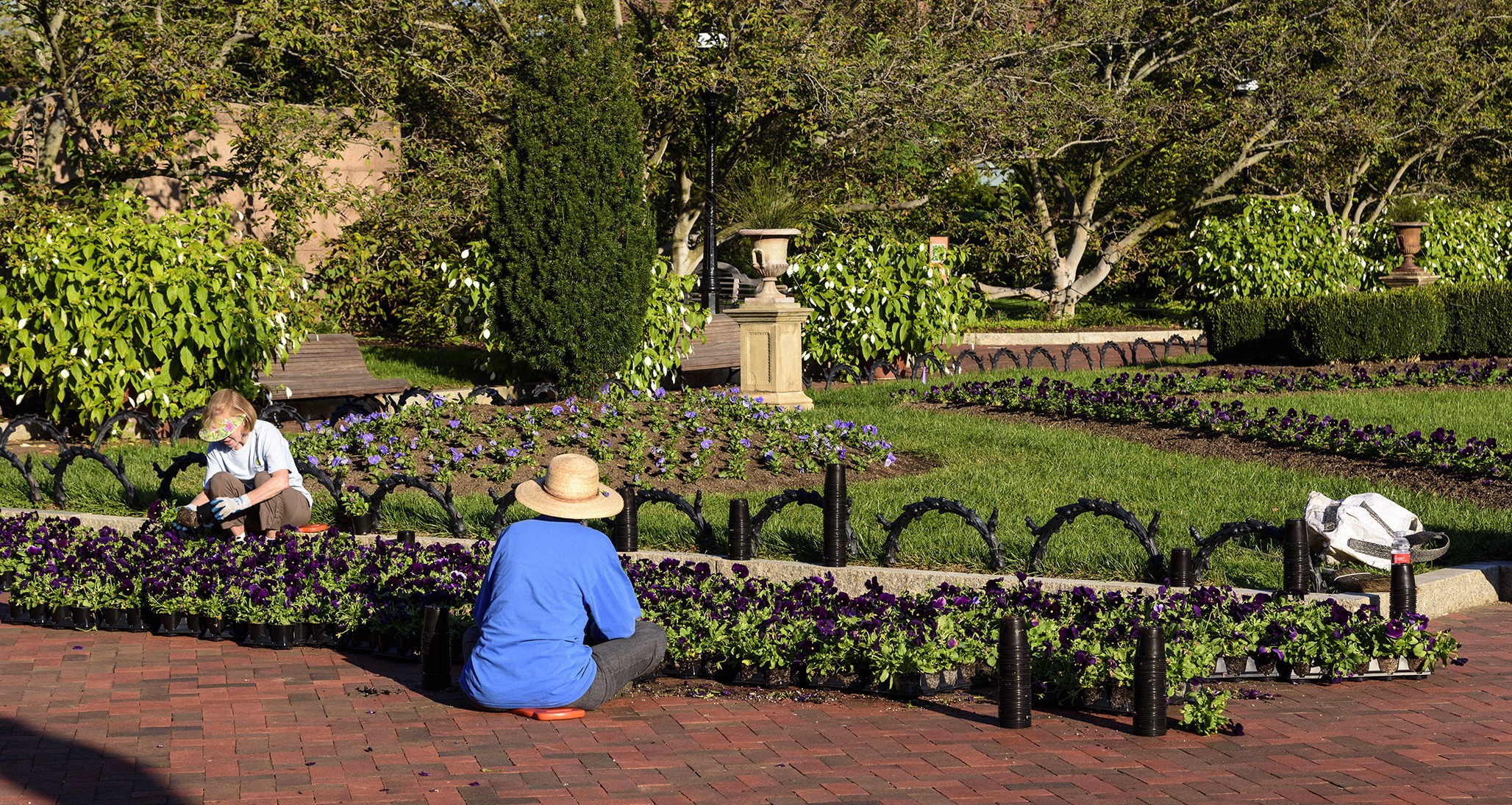 Garden Maintenance Volunteers
Calling all Green Thumbs!
Smithsonian Gardens is accepting applications for Garden Maintenance Volunteers at this time. Apply here if you are interested in applying to join Smithsonian Gardens' Garden Maintenance Volunteer Team. All applications are due on or before March 24, 2023.
Overview
Smithsonian Gardens Maintenance Volunteers help grow and maintain plants, as well as inform visitors about the plants and answer casual inquiries. Volunteers will work outside from April through October. With staff supervision, volunteers prepare planting beds, plant, weed, prune and deadhead, water and harvest. Volunteers must be at least 18 years old and complete a Smithsonian background investigation.
Qualifications
This position is for volunteers interested in performing general gardening practices outdoors who are enthusiastic about plants, communicate well with staff and the public, and don't mind repetitive tasks like weeding (sometimes for extended periods of time).
Volunteers should be willing and able to:
– Perform general gardening chores including pruning, planting, weeding, deadheading, watering, and harvesting
– Work in hot weather
– Stoop and bend
– Answer occasional visitor inquiries about gardening and plants
– Identify plants or learn plant identification skills
– Lift 50+ lbs. (not necessary but a plus)
Schedule
Applicants must commit to serving at least 3-6 hours per week from April through October. Shifts are offered between the hours of 7:30 am and 3:00 pm, Monday through Friday. There are no weekend or evening opportunities available for this volunteer position.
Where would you volunteer?
Volunteers will be assigned to a specific garden near the National Mall at the beginning of the season based on staff need and applicant interests/availability. See a list of the Smithsonian gardens and landscapes at Our Gardens.