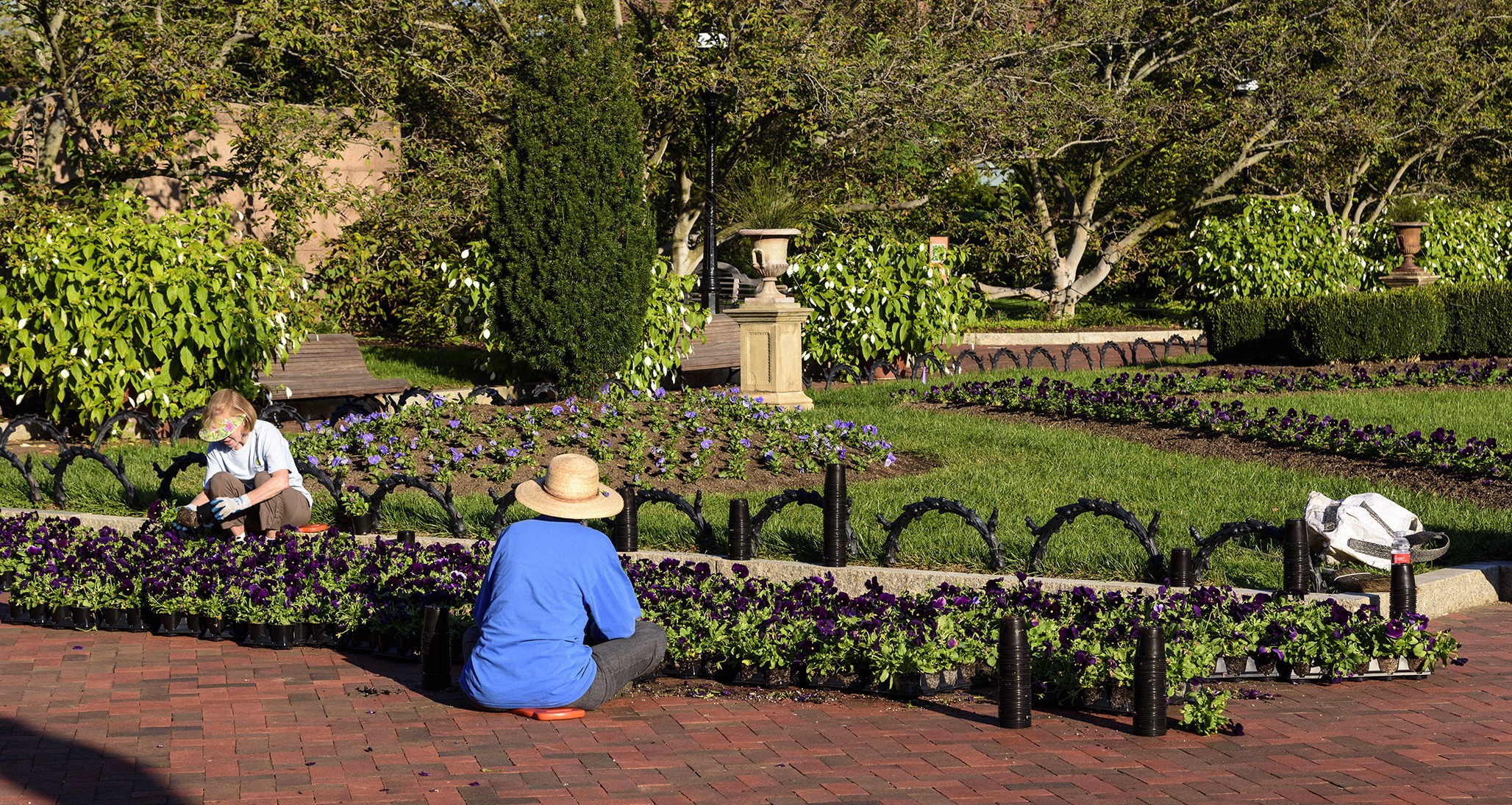 Garden Maintenance Volunteers
Smithsonian Gardens is not accepting applications for Garden Maintenance Volunteers at this time. If you are interested in applying for future consideration to join Smithsonian Gardens' Garden Maintenance Volunteer Team, please email gardenvolunteers@si.edu.
Overview
Smithsonian Gardens Maintenance Volunteers help grow and maintain plants, as well as inform visitors about the plants and answer casual inquiries. Volunteers will work outside from April through October. With staff supervision, volunteers prepare planting beds, plant, weed, prune and deadhead, water and harvest.
Qualifications
This position is for volunteers interested in performing general gardening practices outdoors who are enthusiastic about plants, communicate well with staff and the public, and don't mind repetitive tasks like weeding (sometimes for extended periods of time).
Volunteers should have an energetic attitude; willingness to work in hot weather; ability to stoop, bend and lift 50+ lbs (not necessary but a plus); flexibility in daily gardening chores (pruning, planting, weeding, deadheading, watering, and harvesting); and plant identification skills or a willingness to learn.
Schedule
April through October. 1-2 days a week in 3-6 hour shifts between the hours of 7:30 a.m. and 3 p.m.. Weekdays only. There are no weekend or evening opportunities available for this volunteer position.