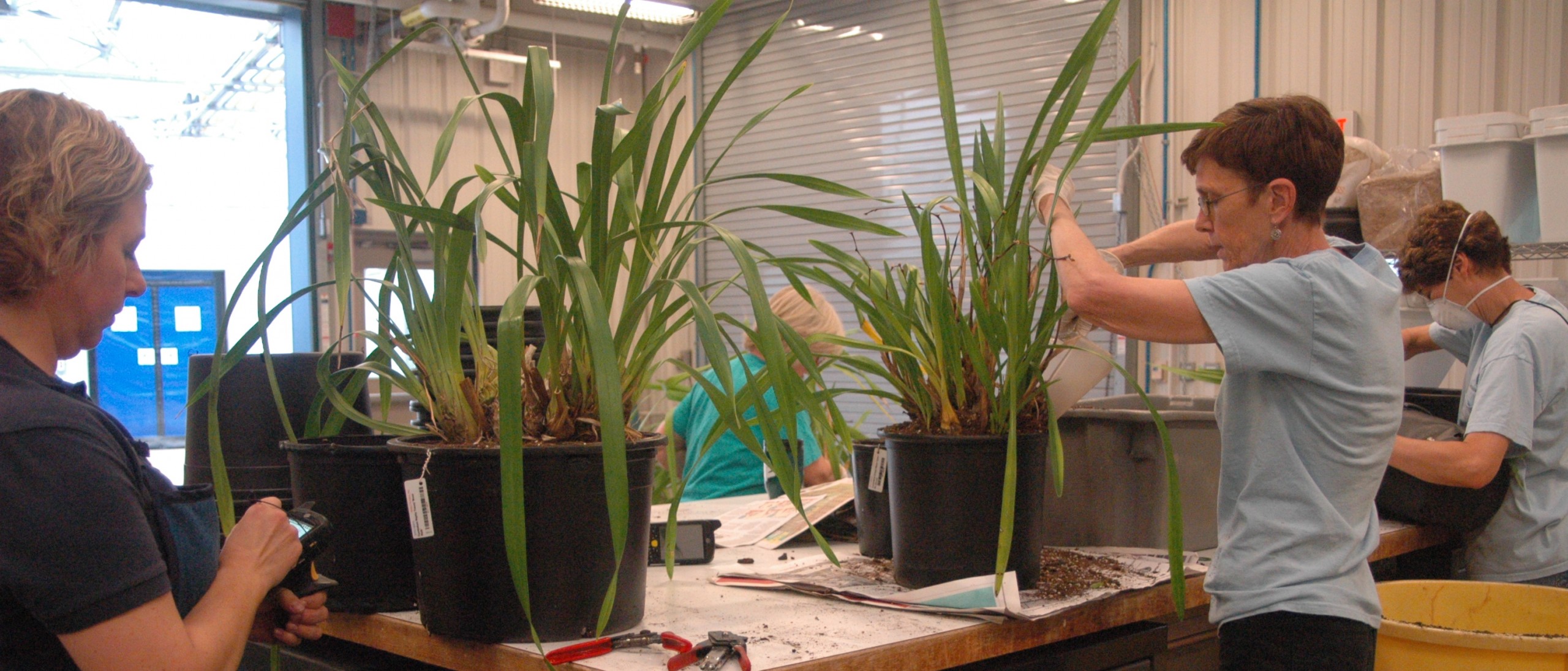 Orchid Collection Volunteer
Smithsonian Gardens is not accepting applications for Orchid Collection Volunteers at this time. If you are interested in applying for future consideration to join Smithsonian Gardens' Orchid Collection Volunteer Team, please email gardenvolunteers@si.edu.
Overview
Smithsonian Gardens (SG) is looking for volunteers to assist with the care of its orchid collection. This position involves routine plant care, cleaning, and pest management as directed by SG horticulturists.
Orchid Collection Volunteers are required to follow SG's Orchid Collection Handling Protocols to maintain the collection's health and mitigate pathogens. This includes wearing gloves at all times when handling plants and working in close proximity with a diluted sanitizer solution. Duties include maintaining clean work spaces, assisting with repotting, preparing specimens for display (staking, leaf shining, grooming/deadheading), scouting for pests inside the greenhouses to record pest populations notifying staff of any pests, and physically removing of pests such as scale and mealybugs with rubbing alcohol or peppermint soap. Orchid Collection Volunteers also assist with ongoing collection digitization projects by selecting plants, preparing them to be photographed, returning plants to their proper location, and assisting the photographer or horticulture staff with other tasks as needed.
Duties will be performed at the Smithsonian Gardens' Greenhouse Facility in Suitland, MD. A Smithsonian shuttle is available from the National Mall to the Smithsonian's Suitland campus for volunteers. Parking is available at the facility for those who choose to drive.
Qualifications
Orchid Collection Volunteers should be able to follow directions and pay attention to detail when performing assigned tasks. They must be willing to learn and adapt to specific handling procedures for collections plants. Good communication skills are required. Volunteers must be able to lift 20 pounds, stand for long periods, and work in excessive heat at times. They must also be willing and able to perform routine tasks associated with maintaining a living plant collection (watering, repotting, leaf shining, etc.).
Training Requirements
Volunteers must complete a yearly training focused on greenhouse safety. Proper collection handling to stay up to date on changes in protocol. This training is provided by Smithsonian Gardens.
Schedule
Orchid Collection Volunteers are asked to complete 4-6 hours of service each week on either Tuesdays or Thursdays between the hours of 9 a.m. and 3 p.m. Minimum one year commitment.
Featured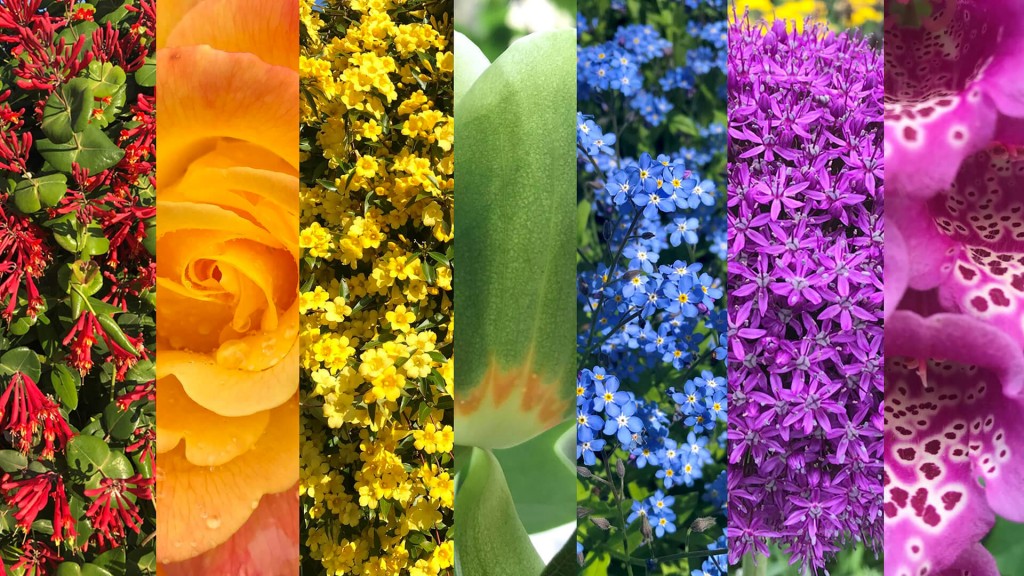 Download these scenes from Smithsonian Gardens to use as your desktop background, or on your next Zoom meeting!