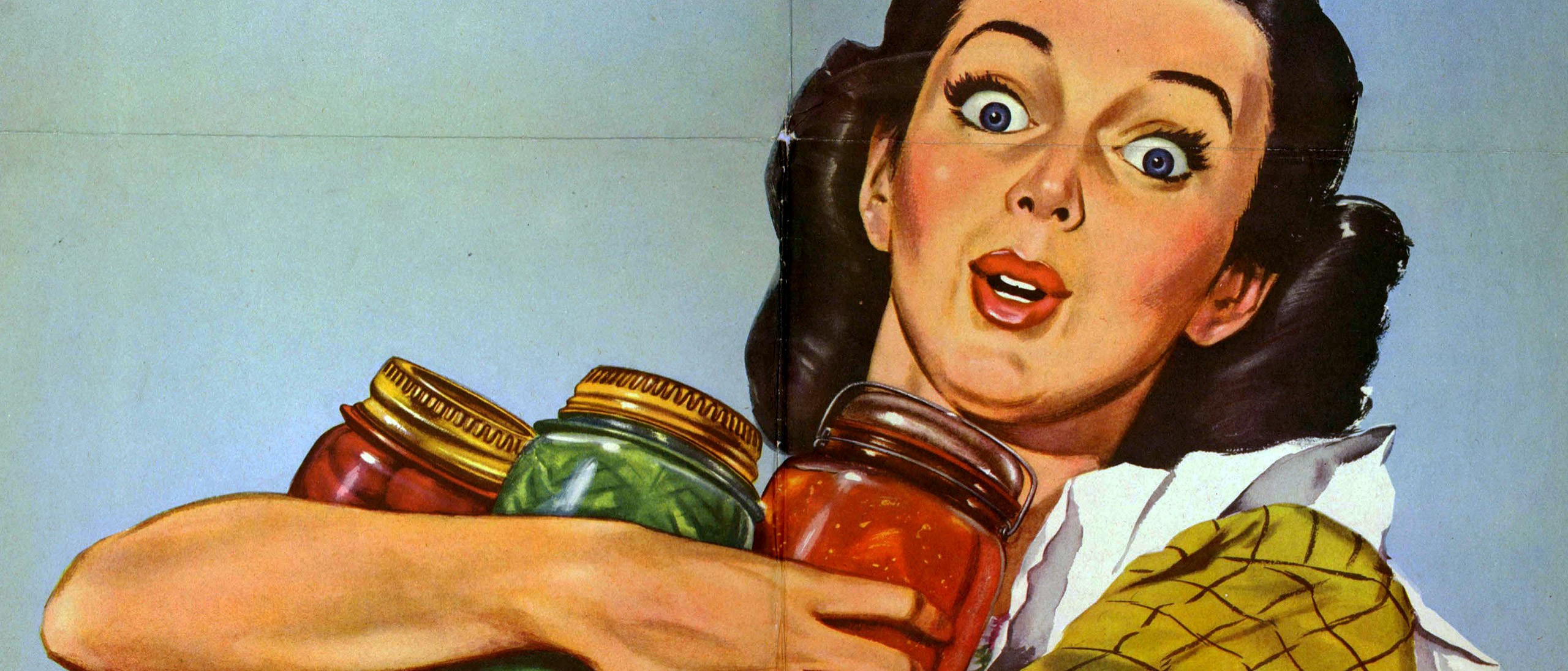 Swing Into Victory! A World War II Era Garden Party
Friday, May 18, 2018, 6:00 pm – 8:30 pm
Enid A. Haupt Garden and Smithsonian Arts and Industries Building
Smithsonian Libraries and Smithsonian Gardens want you to join us to celebrate the patriotic American food gardens of World War II with live music, swing dancing, canning demonstrations, activities, tastings and food and drink inspired by the era.
You'll have a swell time!
The Enid A. Haupt Garden, East Terrace Walk and the Arts and Industries Building, 900 Jefferson Drive, SW, Washington, D.C.
Service uniform, cocktail attire and 1940s dress encouraged.
General Admission $50/ticket
Each ticket includes two drinks, food, and all activities and crafts:
Gardens to Glass Cocktail Contest
Right Proper Brewing Company, Don Ciccio & Figli Artisanal Spirits and local mixologist and author of The Punch Bowl, Dan Searing compete to create the best garden-fresh cocktail inspired by WWII victory gardens. Sample the libations, learn how to make them at home, and vote for your favorite cocktail.
Can All You Can
Learn how to preserve your perishable produce and shelve future meals. Pickles, jams and salsas win the battle against boring meals.
War on Waste
Don't toss it, grow it! Discover ten vegetables you can grow from kitchen scraps and no-cost containers saved from the recycling bin.
Period Pics
Step back in time to the 1940's with our green screen and snap a souvenir Polaroid of you winning the war on the home front!
Field Equipment (Tools for Success)
SEE! Vintage gardening tools on display. COME! Handle these tools of the trade and learn from our Victory Garden horticulturist about cultivating heirloom crops with heirloom implements.
Recipe for Victory
Browse victory garden cookbooks and learn how victory gardens supplemented wartime diets.
Photo Ops with Women's Land Army Props
Don a kerchief, straw hat, or sport a tattoo to show your patriotism!
Time to get Swingin'
Seasoned swing dancers will show you the moves as Sean Lane and the Bay Jazz Project perform jazz music popular in the 1940s.
---
For questions, contact us at gardens@si.edu, or 202.633.2220.
Guests should enter the Haupt Garden via the east entrance off Jefferson Avenue nearest the Arts and Industries Building.
---
Cultivating America's Gardens
Smithsonian Libraries and Smithsonian Gardens have partnered to bring you a snapshot of the history and culture of the American garden from the colonial era to the present day. Visit the exhibition at the National Museum of American History in Washington, D.C. through August 2018.