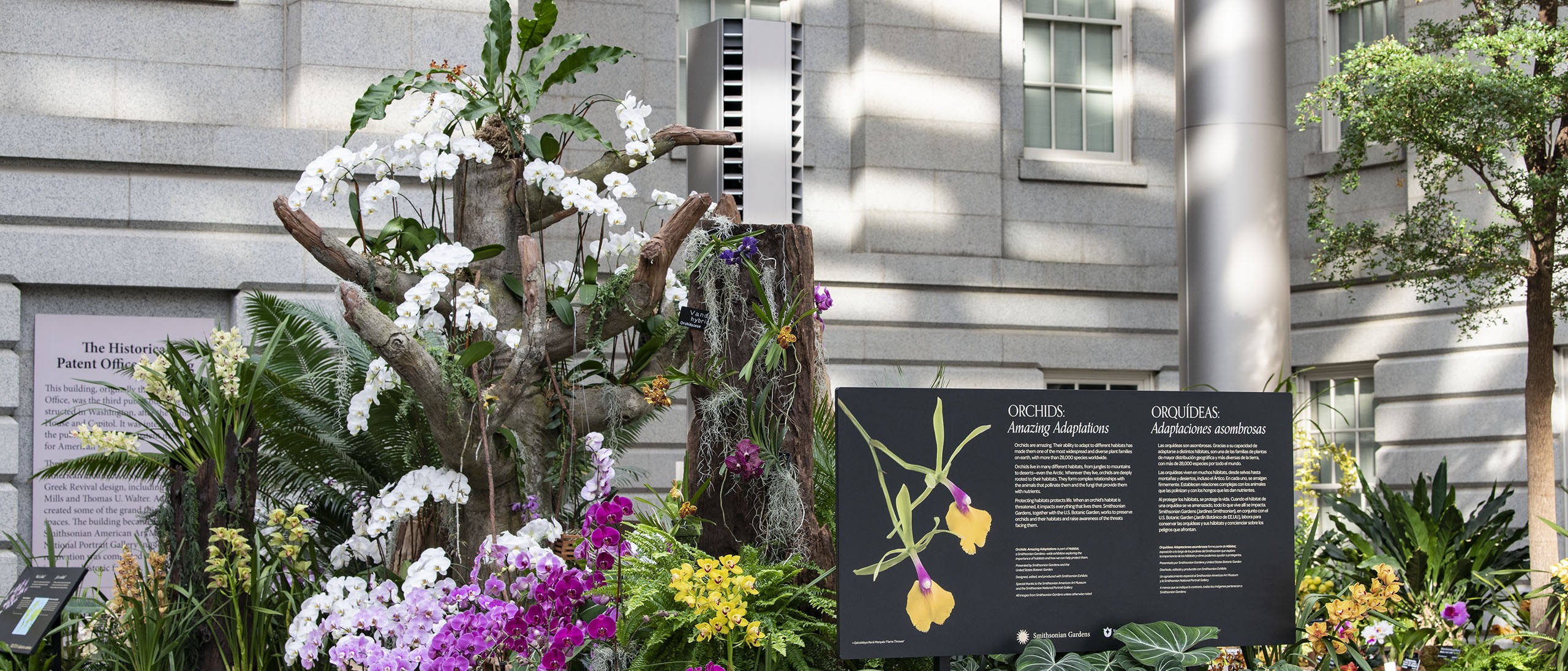 Orchids: Amazing Adaptations
February 16, 2019 – April 28, 2019
Robert and Arlene Kogod Courtyard at the Donald W. Reynolds Center for American Art and Portraiture
A joint collaboration with Smithsonian Gardens, United States Botanic Garden, the Smithsonian American Art Museum, and National Portrait Gallery, this installation filled the Robert and Arlene Kogod Courtyard at the Donald W. Reynolds Center for American Art and Portraiture with hundreds of orchids of stunning variety. The installation showcased how orchids have adapted to their many different environments, and can be found on every single continent except Antarctica.
Orchids live in many different habitats, from jungles to mountains to deserts-even the Arctic. Wherever they live, orchids are deeply rooted to their habitats. They form complex relationships with the animals that pollinate them and the fungi that provide them with nutrients. Their ability to adapt to different habitats has made them one of the most widespread and diverse plant families on Earth.
Orchids: Amazing Adaptations was the first exhibit to open as part of HABITAT, a Smithsonian Gardens–wide exhibition exploring the importance of habitats and how we can help protect them. Habitat is the first in a series of changing exhibitions connecting all of Smithsonian Gardens' spaces with a single theme.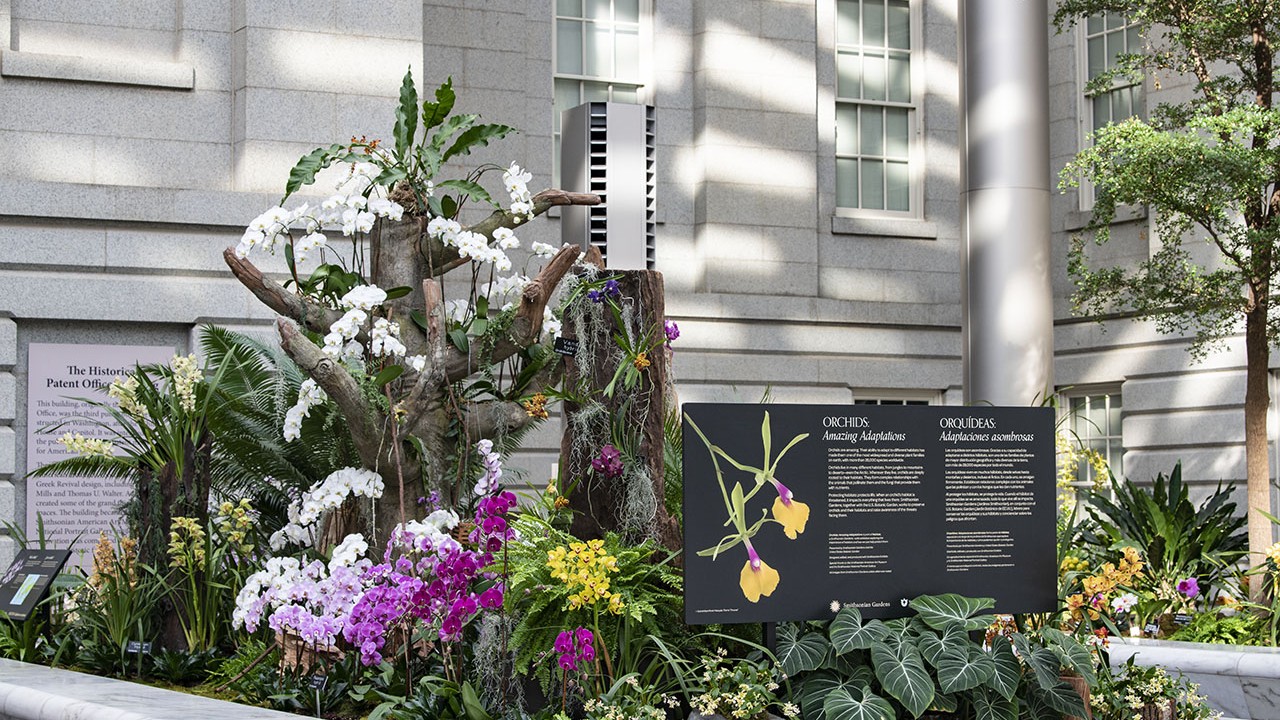 A large artificial tree draped with orchids and other epiphytic plants shares space with a floriferous display of phalaenopsis orchids and an informational panel describing the exhibit's overall theme.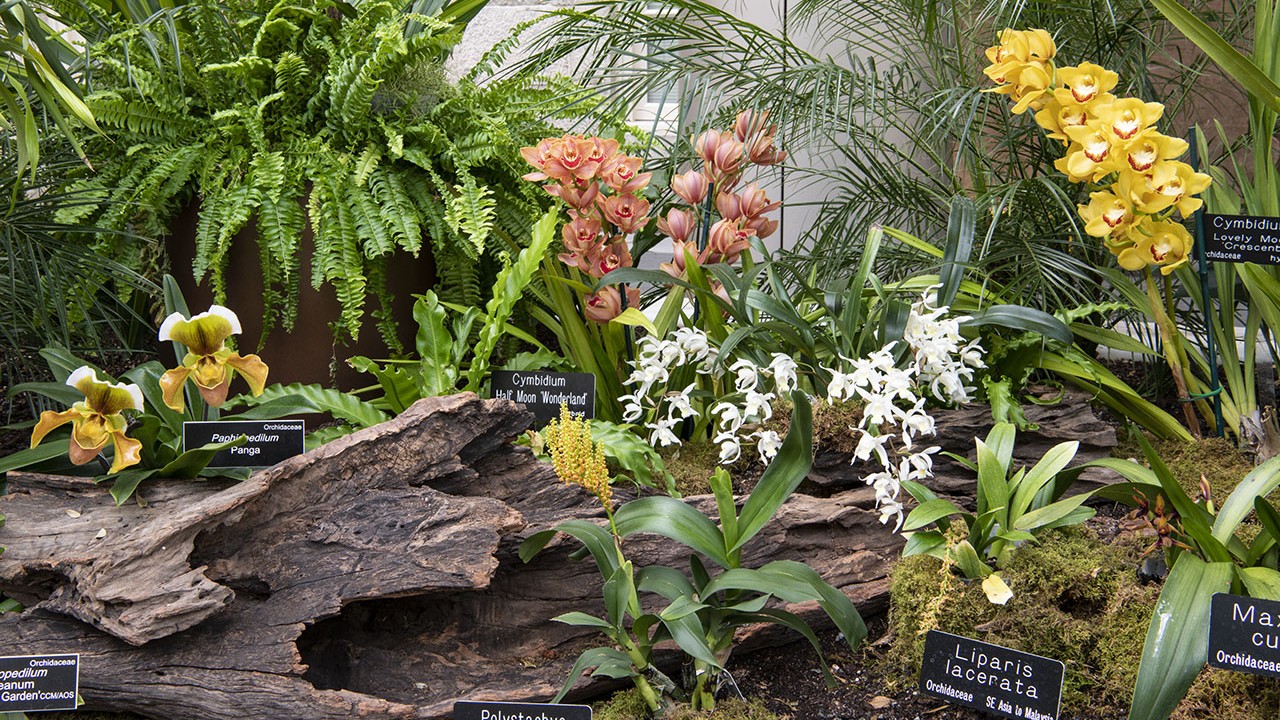 An exhibit bed highlighting a variety of terrestrial orchids planted amongst large pieces of driftwood.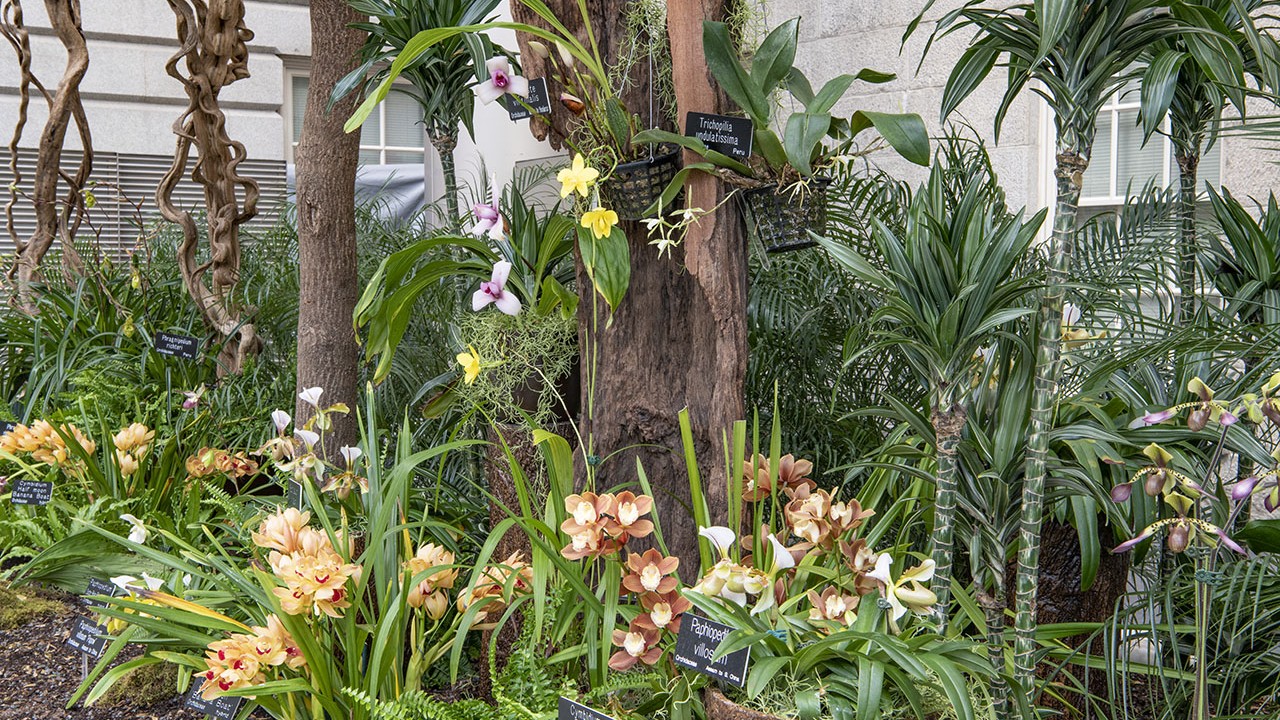 A combination of large pieces of driftwood and preserved Cissus vines (left side) display the exhibit's epiphytic and terrestrial orchids in a simulated natural setting.
Previous
Next