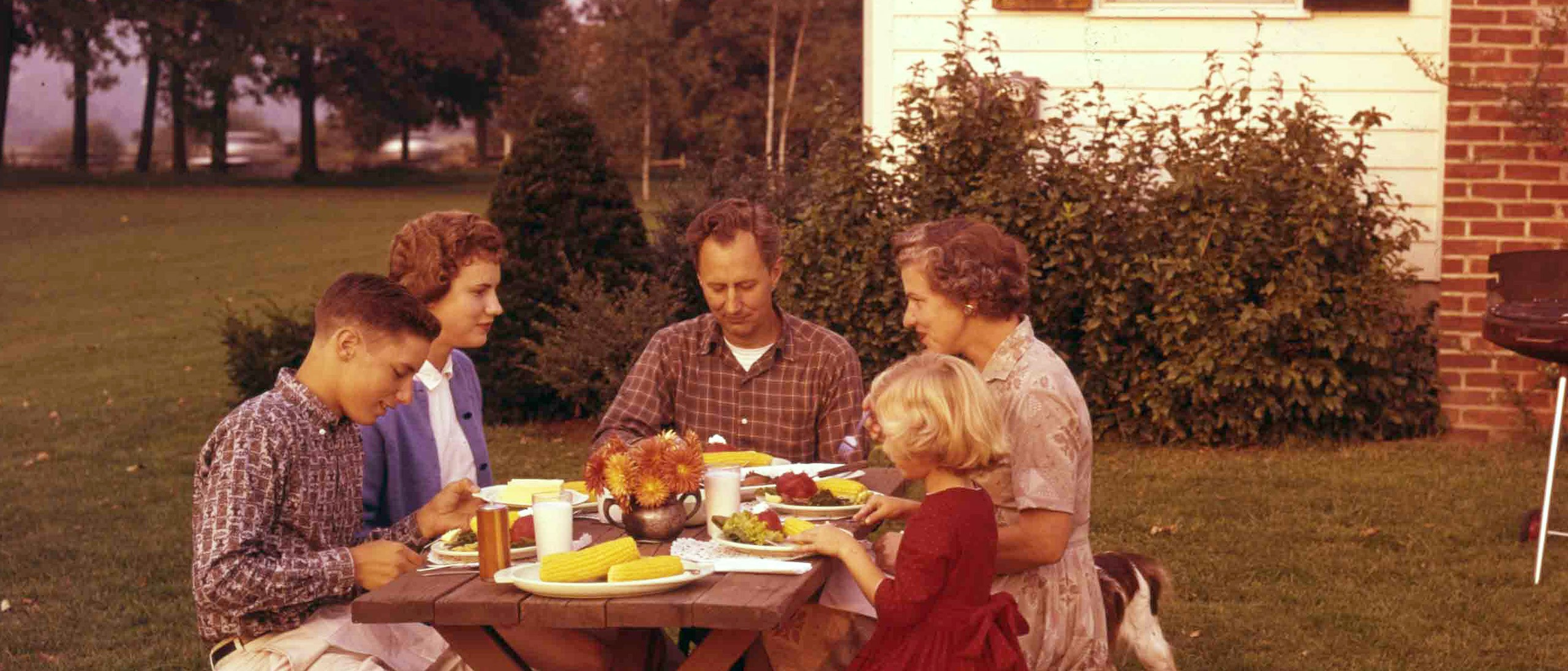 Patios, Pools, & the Invention of the American Backyard
Traveling through December 2023
A collaboration between the Smithsonian's Archives of American Gardens and the Smithsonian Institution Traveling Exhibition Service.
In the 1950s, America was a nation emerging from the shadow of World War II, searching for ways to enjoy its newfound peace and prosperity. Postwar trends such as the baby boom, a growing middle class, the do-it-yourself concept, and a dramatic rise in home ownership remade much of the U.S. and, surprisingly, contributed to the development of the suburban backyard.
Patios, Pools, & the Invention of the American Backyard features period photographs, retro advertisements, pop culture references, and influential landscape designs. From the beauty of postwar garden design to the history of the rise of the suburbs and the environmental movement, the exhibition is a nostalgic, fascinating look back.