From the Archives: Men and Their Flowers
What better way to honor Father's Day than by celebrating men and their flowers? Here are a few fun photos from the Smithsonian's Archives of American Gardens, which houses tens of thousands of images and records that document gardens and landscapes from the 1890s to today.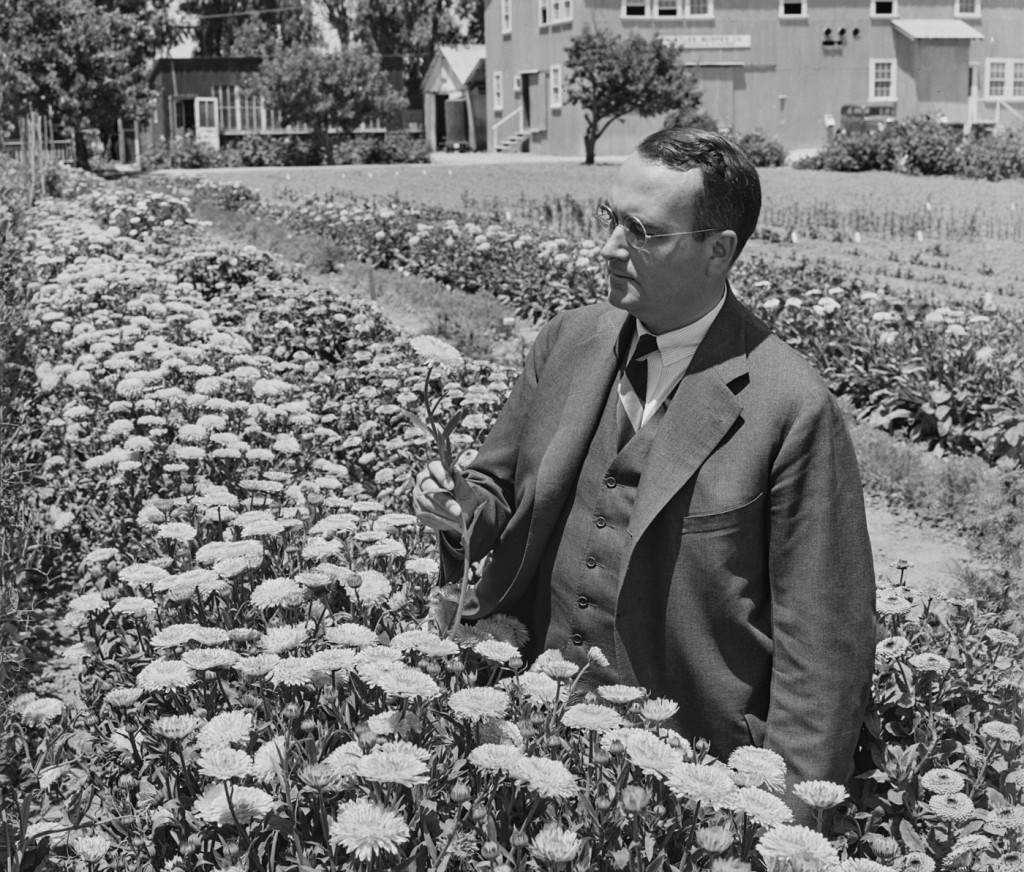 David Burpee was a seed seller with a strong interest in ornamental plants. He was president of W. Atlee Burpee and Company, once the biggest mail-order seed company in the world. Here he is inspecting calendulas on the grounds of Floradale, a test farm near Lompoc, California.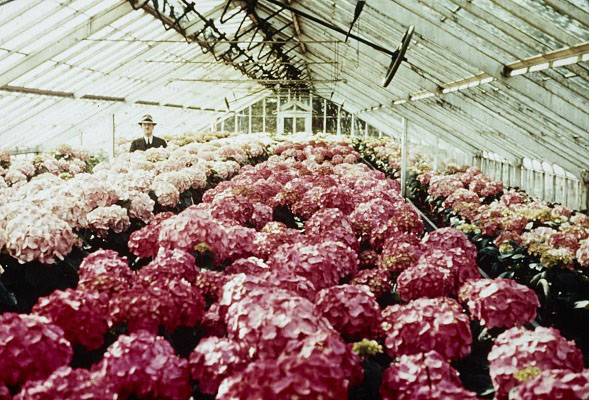 This unknown man stands among hydrangeas in the conservatory at Greystone in Yonkers, New York, home of Samuel Untermeyer, the first American lawyer to receive one million dollars in fees for a single case. Untermeyer once expressed a wish to establish "the finest garden in the world," and hired landscape architect William Welles Bosworth to help him do it. Much of the property is now a public park known as Untermyer Park and Gardens.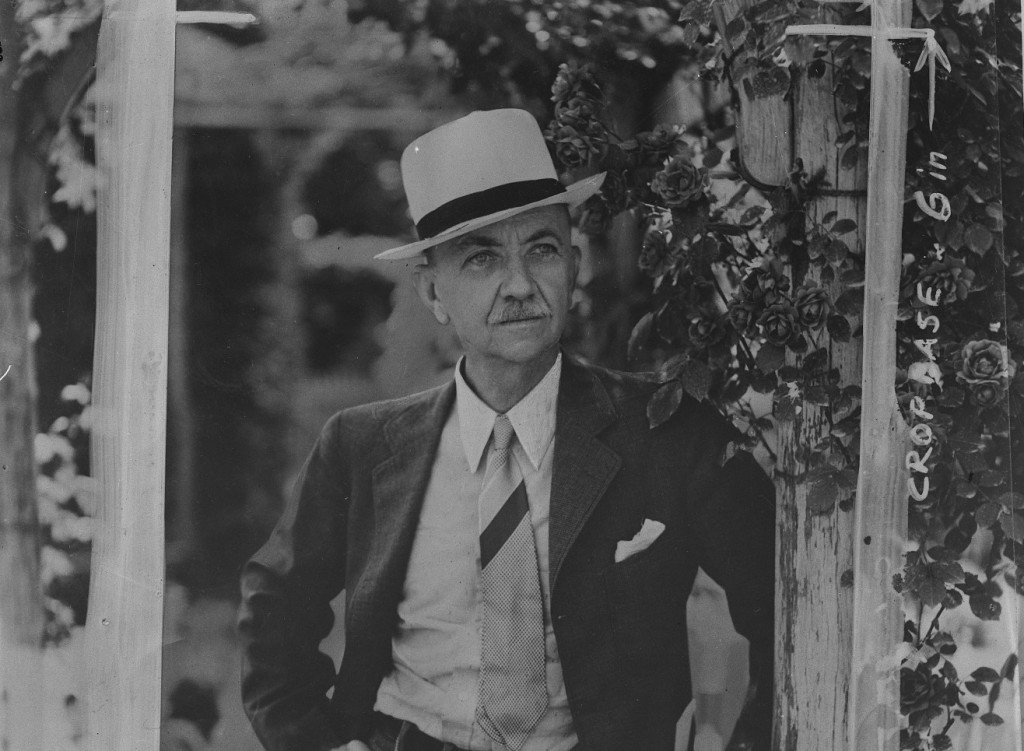 This dapper individual is Dr. T. Allen Kirk, a physician, surgeon, and decorated rose breeder. Based in Roanoke, Virginia, he gave talks on rose growing at flower shows as far away as Washington state. He also received the Legion of Honor medal for his rose development work in France. The American Rose Society once honored him as "the ideal American rosarian."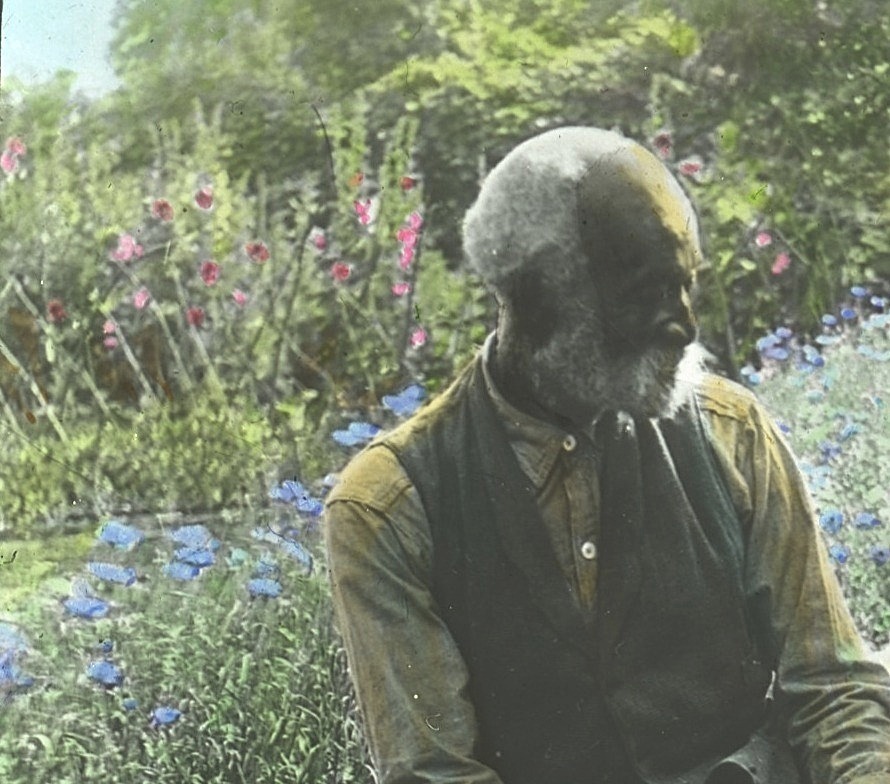 This gardener once tended the chicory-lined paths and grounds of Foxcroft, a grand house between the Blue Ridge and Bull Run Mountains of Middleburg, Virginia. The property became a school for girls in 1914. The hand-tinted glass slide on which this image appears identifies him rather simply as the "Old Gardener."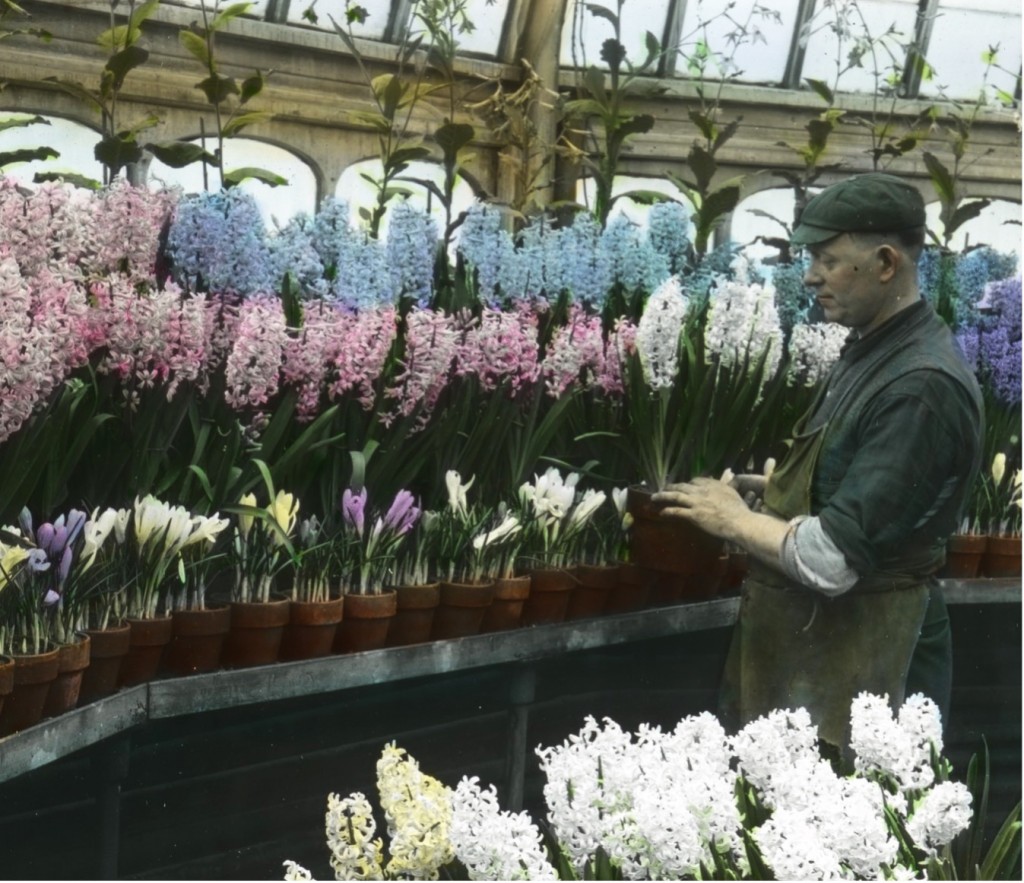 This worker arranges hyacinths and crocuses for display at a glasshouse at Phipps Conservatory in Pittsburgh, Pennsylvania. Founded in 1893, the conservatory stayed open on Sundays so working people could visit on their weekly day off. It is still open to this day.
---
Find these images in the Archives of American Gardens:
David Burpee at Floradale Farms, circa 1935-1940
Dr. T. Allen Kirk in his garden, 1937
Gardener at Foxcroft, circa 1914