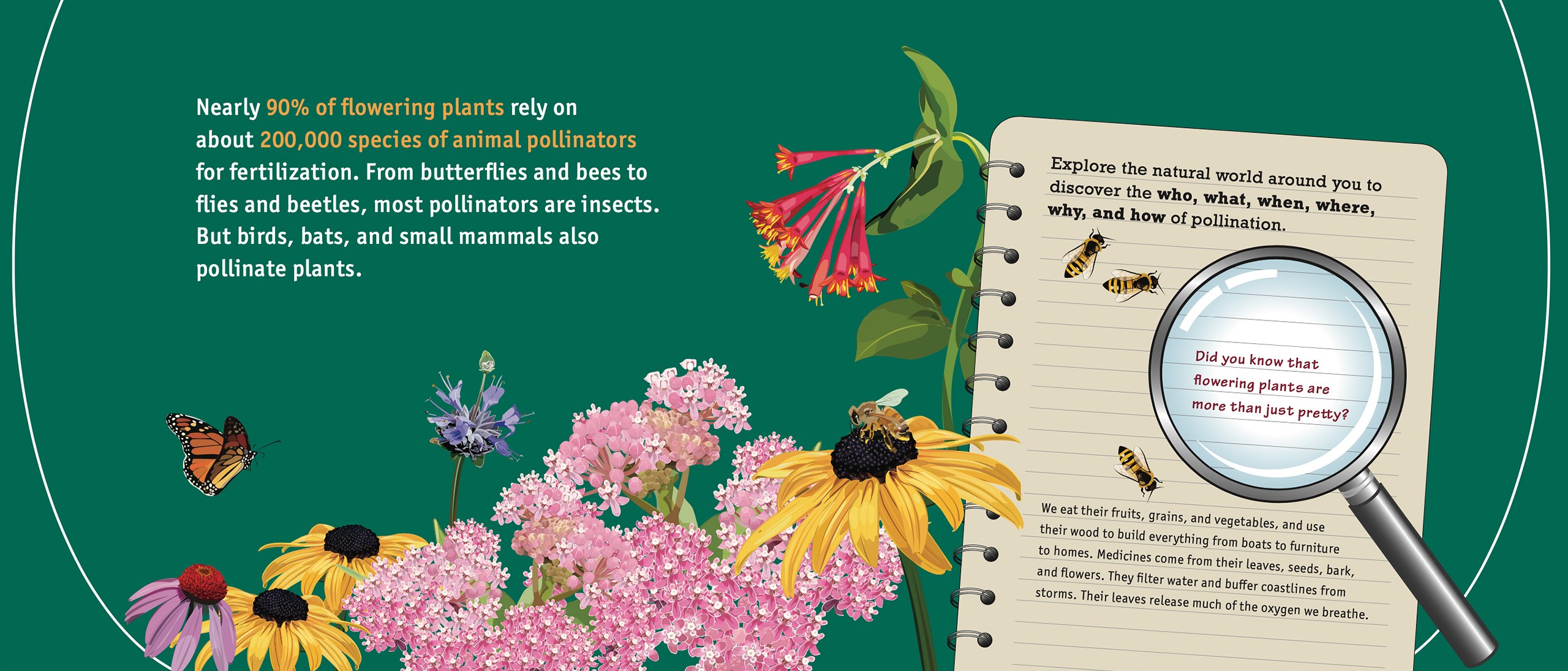 Pollination Investigation Posters
Join Smithsonian Gardens in exploring pollination!
Pollinators are an essential part of the natural world. One in three bites of food we eat depends on pollinators. From butterflies and bees to beetles and birds, many kinds of pollinators have evolved within their ecosystems by building unique relationships with plants.
Smithsonian Gardens is a key advocate for pollinators, educating millions of visitors on the wide diversity of pollinators and the types of plants that support them. The Pollination Investigation was created as a set of educational panels for the Pollinator Garden at the National Museum of Natural History in Washington, D.C. However, the important message of understanding pollinators, their habitat, and supporting pollinator health is universal.
To extend this message to a broader audience, the Pollination Investigation has been adapted into a 14-poster series that takes participants on an exploration of the who, what, when, where, why, and how of pollination by interpreting the unique relationship between pollinators and flowers.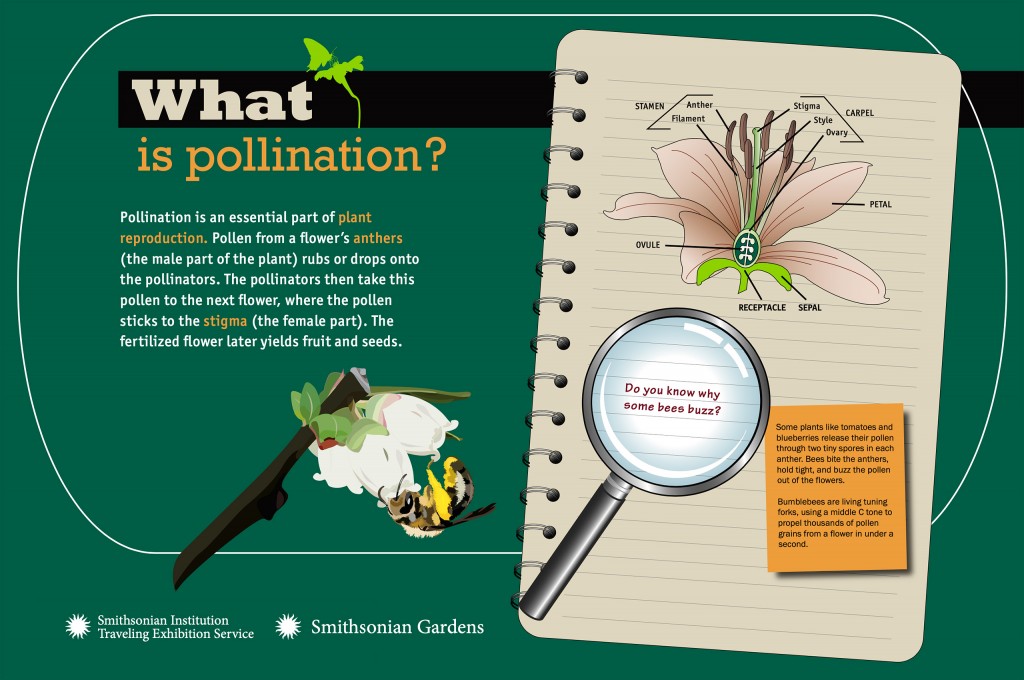 Sample poster featuring an engaging field journal theme and fun facts.
Seven "pollinator profiles" for bees, beetles, butterflies, hummingbirds, flies, moths, and wind (along with special references to bats and water) teach about the creatures who pollinate our plants. Using a field-journal theme, each profile in the Pollination Investigation describes a pollinator's favorite flowers based on floral characteristics which encourages exploration into flower shape, color, scent, and more. These attractive graphic posters explain pollination on a general level, making them appealing to diverse audiences and able to blend into any natural or garden environment.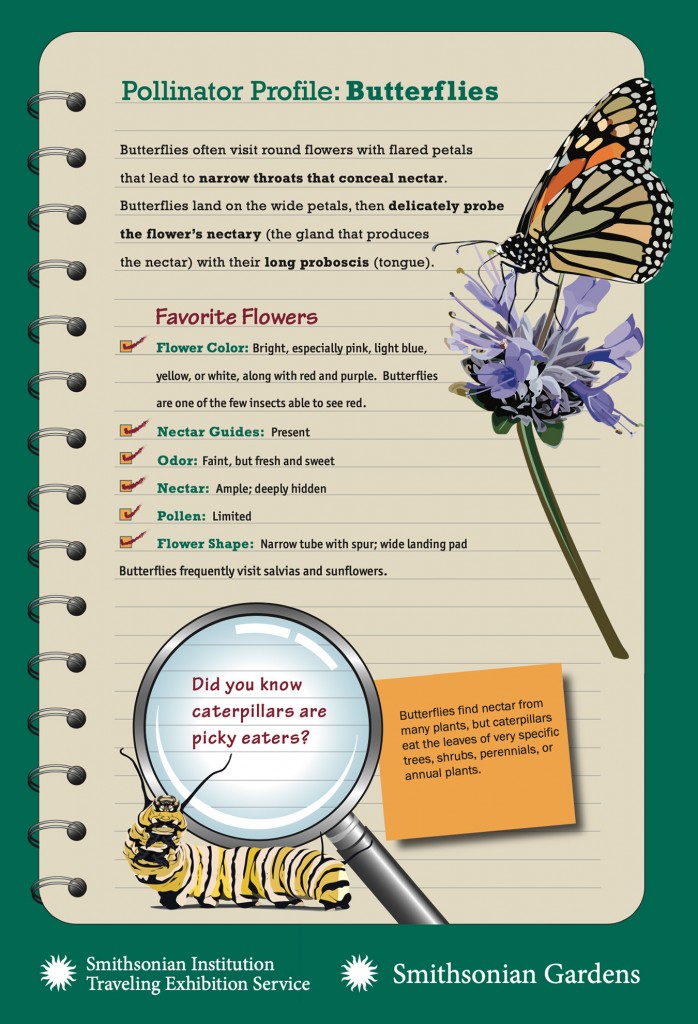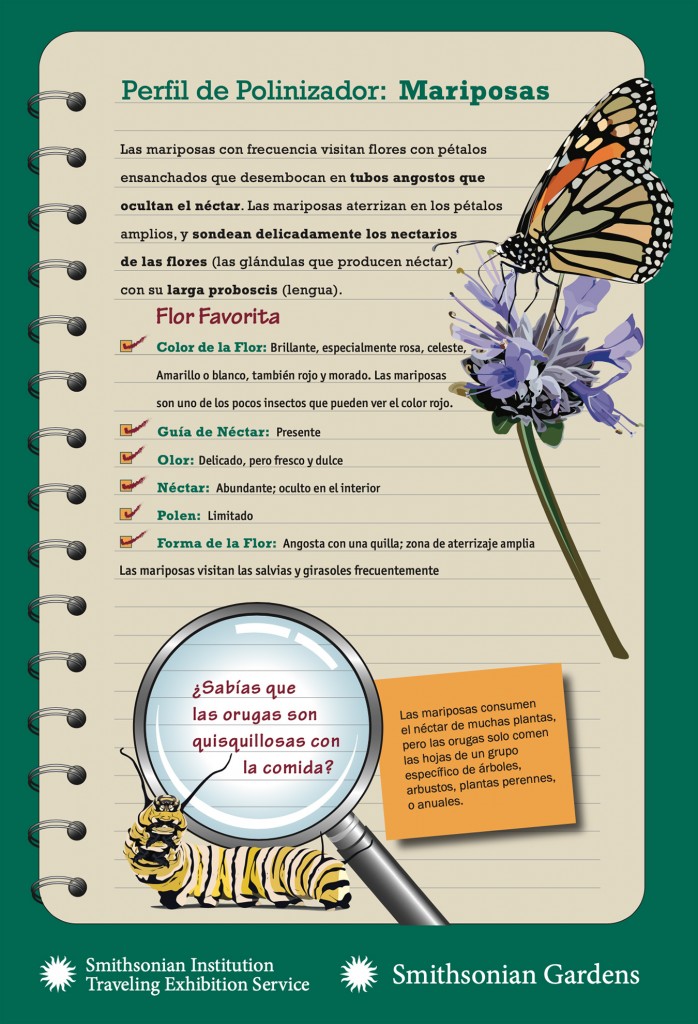 Pollinator Profile Poster – all posters are printed two-sided in English and Spanish
Smithsonian Gardens is proud to partner with the Smithsonian Institution Traveling Exhibition Service (SITES) to release the Pollination Investigation as a bilingual poster series free of charge to educators. Thanks to a grant from the Smithsonian Women's Committee, we were able to offer 1,000 printed posters to educational institutions. Each set came with all 14 posters (printed two-sided in English and Spanish) and five magnifying glasses to get your pollinator explorers out in the natural world looking at flowers and insects.
Currently, we continue to make the posters available to print at home. Plus, additional digital educational resources are listed below. To download a poster set for your school, museum, library, nature center, or botanical garden, click the link below.
Click to Download a Pollination Investigation Poster Set Today!
Learn More:
Additional resource links:
Featured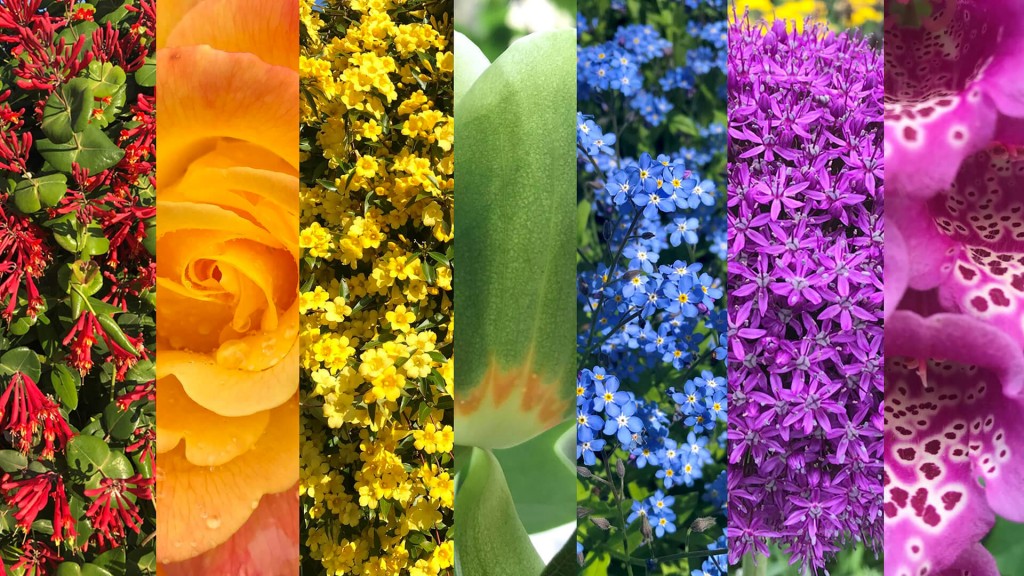 Download these scenes from Smithsonian Gardens to use as your desktop background, or on your next Zoom meeting!