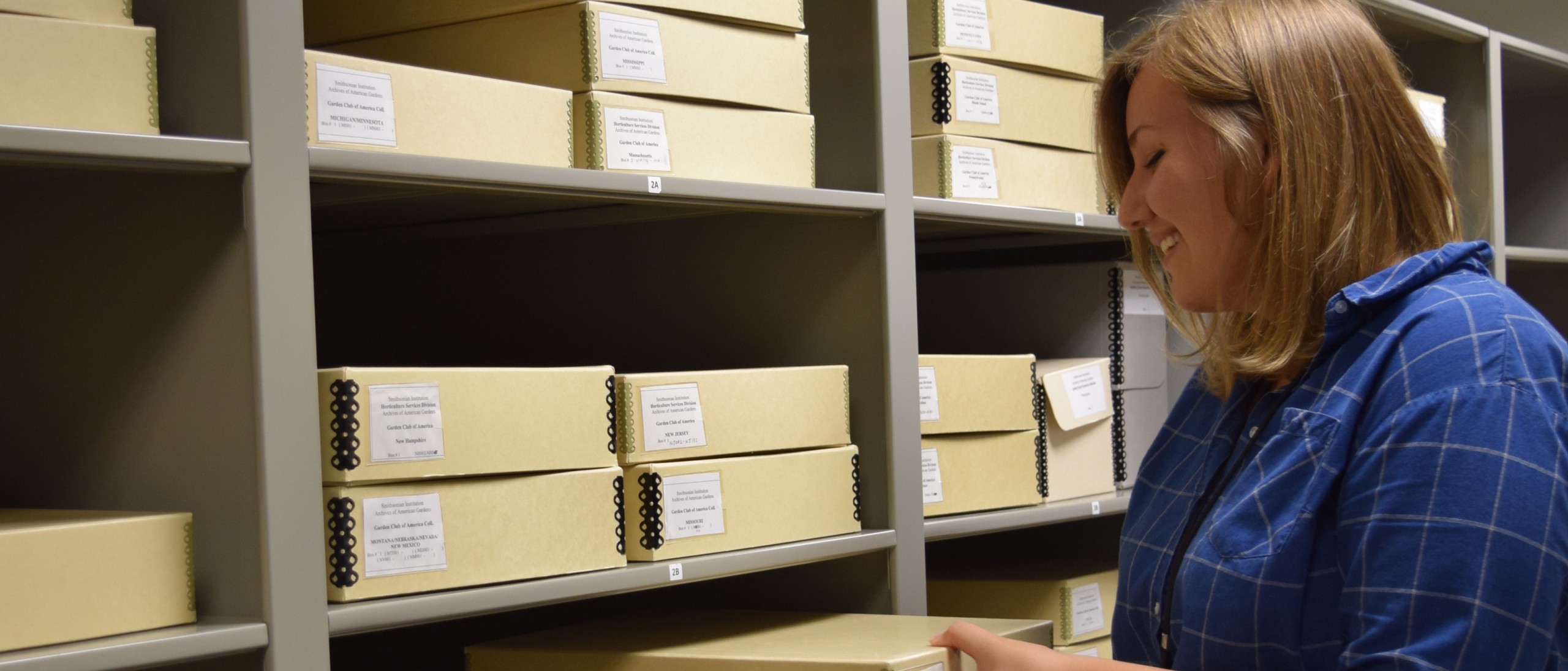 Archives of American Gardens Internship
The Archives of American Gardens internship will be offered virtually for summer of 2022.
Overview
The Archives of American Gardens internship provides opportunities to perform various archival collections management tasks including cataloging and digitization. This experience will help interns gain practical experience in preparing archival collections for research access. Assignments focus on cataloging garden files and images by describing their content according to recognized data standards, digital asset management, assisting with basic research and reference duties, and developing a range of outreach materials. Depending on which projects may be available, interns may also have an opportunity to organize and process photographic materials, develop finding aids, inventory, and/or perform basic preservation practices. Knowledge of and/or experience with archival practices is preferred. Accuracy, attention to detail, and good writing skills are required.
All academic appointees may be required to submit proof of vaccination against Coronavirus Disease 2019 (COVID-19) with a Food and Drug Administration (FDA) authorized (or for international remote interns, a WHO-recommended) COVID-19 vaccine or have an approved Reasonable Accommodation granting an exemption from vaccine requirements.  More information can be found on our COVID-19 Information Page.
Duties
The Smithsonian's Archives of American Gardens, an archival program managed by the Collections, Education, and Access branch of Smithsonian Gardens, seeks interns to assist with the following projects:
Digital asset management of born digital or newly digitized materials
Catalog photographic materials including new submissions to The Garden Club of America Collection
Research and write on garden history and design topics to develop succinct reports for Garden Club of America field volunteers.
Develop content for Smithsonian Gardens' social media platforms to promote holdings of the Archives.
Create Excel to EAD spreadsheets for import into ArchivesSpace, linking digital objects and subject cataloging for digitized series or items in EAD finding aids
Special projects as they arise (i.e. reviewing transcribed materials in the Smithsonian's Transcription Center)
Desired Qualifications
Graduate degree candidate in museum studies, public history, or library/information science
A very high attention to detail and excellent organizational skills
Excellent writing abilities and communication skills
Previous experience working with photographic or visual materials preferred
Ability to work well independently and with others
Interests
Processing and describing photographic collections
Image management and structured data
Use of social media for outreach and education
Gaining hands-on experience using the following software programs: ArchivesSpace, Adobe Bridge/Photoshop, Open Text/Digital Asset Management system
Art history, history of photography, garden or landscape studies
Funding
$5,500 for a 10 week full-time internship. Stipend available through The Garden Club of America.
Requirements
Requirements for applying to the Smithsonian Gardens intern program:
Online application
Two letters of recommendation
College transcript(s)
Essay describing background, interest in field, and career goals
Submission
Completed application, essay, academic records, and two letters of recommendation should be submitted online through the Smithsonian Online Academic Appointment System.
Featured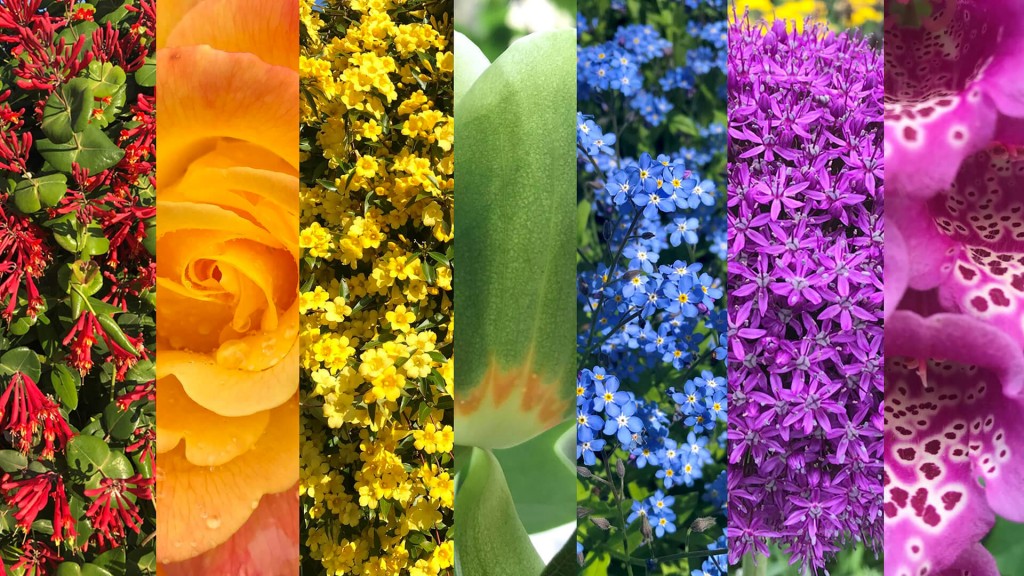 Download these scenes from Smithsonian Gardens to use as your desktop background, or on your next Zoom meeting!