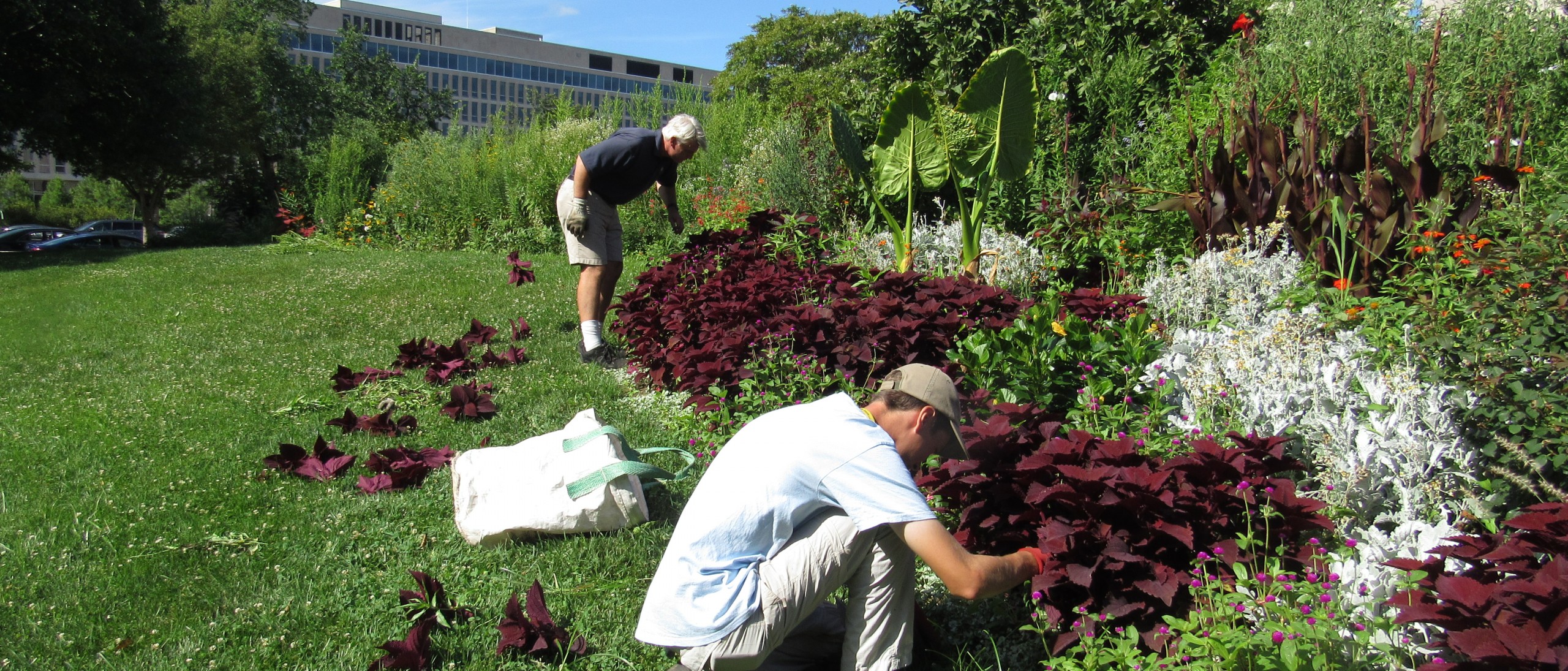 Overview
Horticulture internships are designed for students who seek work-related experience in a public garden with a diverse workforce. They involve manual labor, exposure to adverse weather conditions (particularly heat and humidity), dust, dirt, and possibly some horticultural chemicals. Internships include regular horticulture maintenance duties such as planting, watering, weeding, and pruning.
Special projects are typically added to an intern's regular duties so that they can practice project management skills needed to see a project through from start to finish. Projects vary greatly and are determined on an individual basis. They may include everything from record-keeping, analyzing ecosystems and researching nomenclature to turf management and public programming. Interns will have the opportunity to network with a team of professional landscape architects, horticulturists and gardeners responsible for the design, installation, and maintenance of seasonal and permanent plantings on the Smithsonian campus.
Interests
The intern will be responsible for the plant cultivation that goes into maintaining an ecologically balanced habitat. Because many of the plant species used to develop these habitats are relatively untried in urban settings, and the garden includes new species each season, the intern will have the opportunity to work with maintenance routines to determine the most successful cultural methods for each habitat. This may involve some independent research on the part of the intern to find out what other public gardens have used in similar situations.
Duties
Accomplish daily hands-on, horticulturally-related tasks as well as long-term group projects
Assist with care of greenhouse plants, including watering, pruning, planting, weeding, mulching, fertilizing, mowing, propagating, and pest control
Requirements
Requirements for applying to the Smithsonian Gardens intern program:
Submit an online application
Two letters of recommendation
College transcript(s)
Essay describing background, interest in field, and career goals
Submission
Completed application, essay, academic records, and two letters of recommendation should be submitted online through the Smithsonian Online Academic Appointment System.
Featured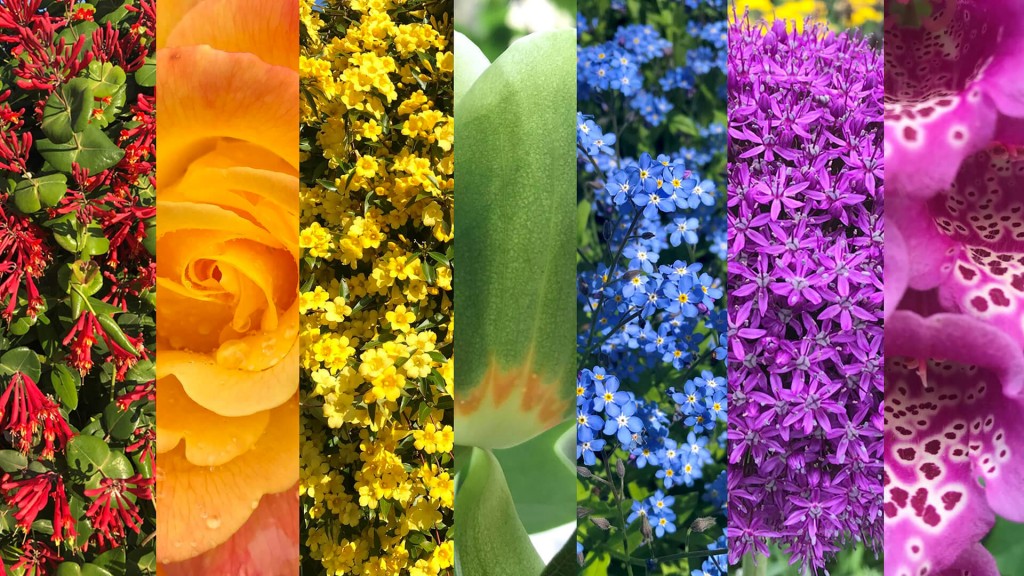 Download these scenes from Smithsonian Gardens to use as your desktop background, or on your next Zoom meeting!