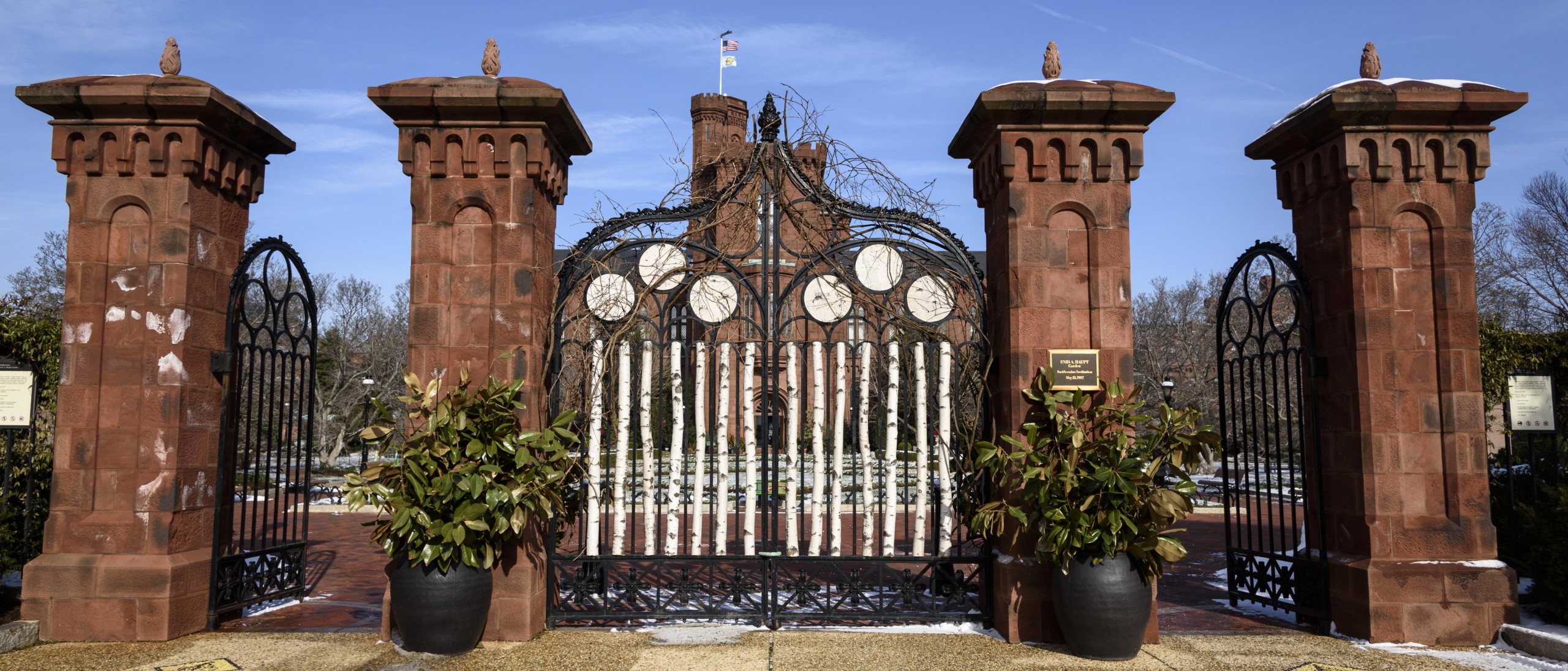 The cast iron gates at the Independence Avenue entrance to the Enid A. Haupt Garden are based on an 1849 drawing by James Renwick, Jr., architect of the Smithsonian Institution Castle. The design includes piers made from the same type of sandstone used to build the Smithsonian Institution Building, often called the Smithsonian Castle.
In 1979, Smithsonian Secretary S. Dillon Ripley asked James Goode, keeper of the Smithsonian Institution Building, to supervise the design and construction of the gates. The first challenge was finding the stone to build the gate piers. The quarry that produced this stone is located 23 miles upstream from Washington, D.C. at Seneca, Maryland within the National Historic Park that preserves the Chesapeake and Ohio Canal. Mr. Goode discovered a number of huge boulders lying about the Seneca quarry. The National Park Service gave the Smithsonian special permission to take out enough stone for the four piers of what are now called the Renwick Gates.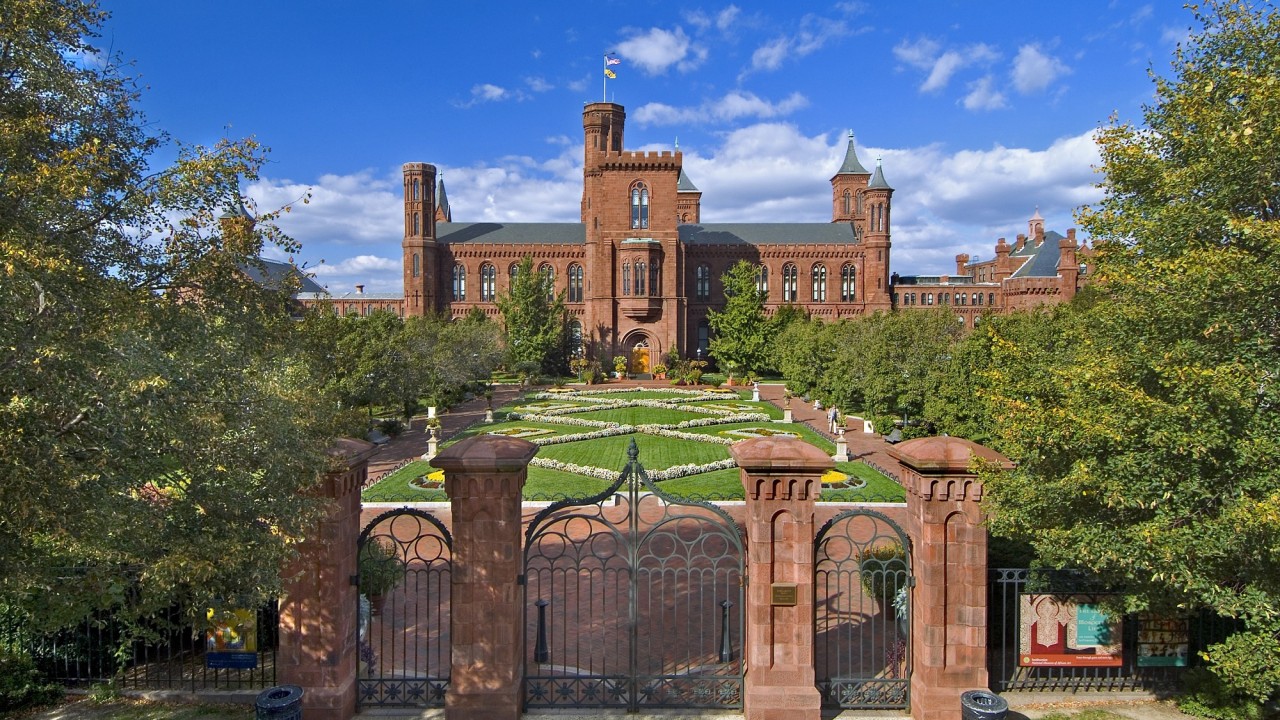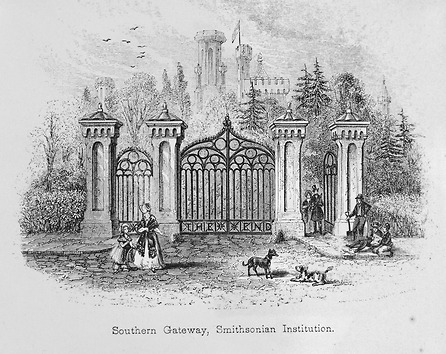 1849 engraving of gates designed by James Renwick for the entrance to the South Yard of the Smithsonian Institution Building. Smithsonian Institution Archives, Record Unit 95, Box 30, Folder: 5 and Record Unit 371, Box 2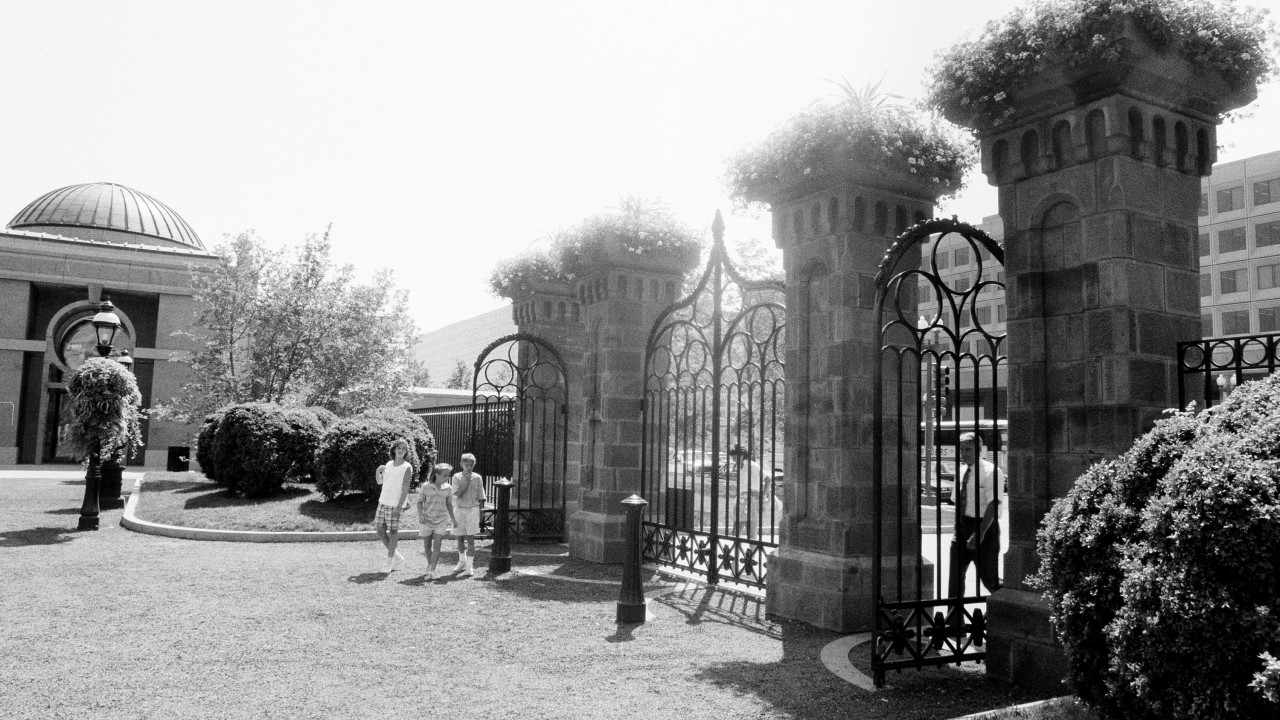 Visitors walking through the Renwick Gates in the Enid A. Haupt Garden. c. 1987 Smithsonian Institution Archives, "Record Unit 410, Box 3, Folder Torch Quad Shots"
Previous
Next
Featured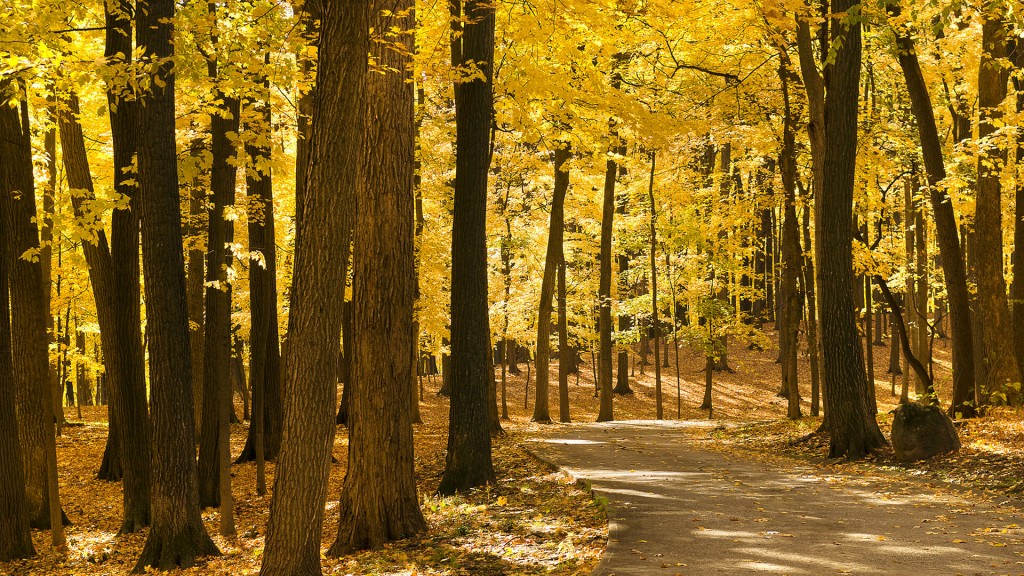 Download these scenes from Smithsonian Gardens to use as your desktop background, or on your next Zoom meeting!