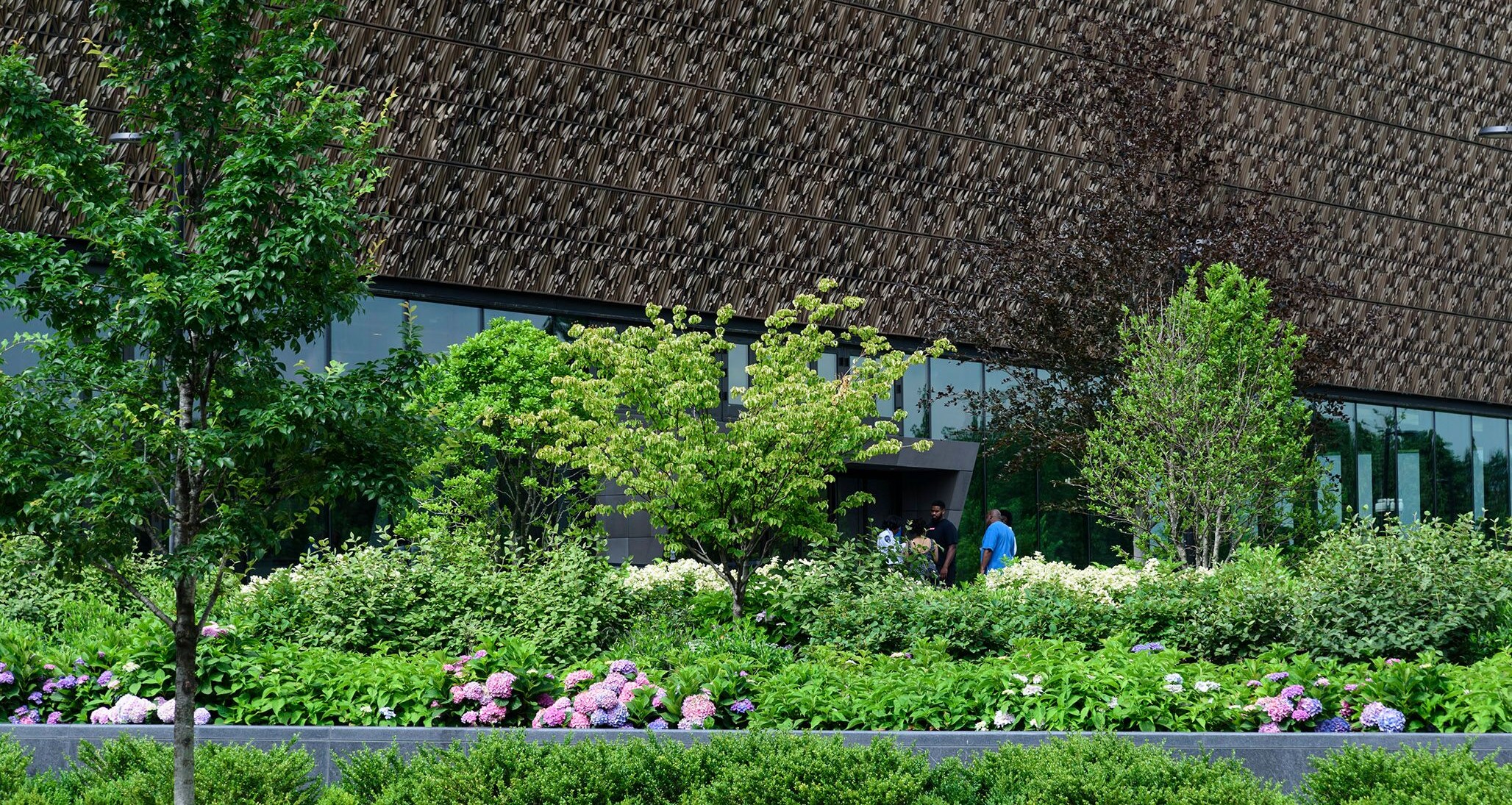 National Museum of African American History and Culture Landscape
A verdant space for visitor reflection.
The landscape surrounding the National Museum of African American History and Culture (NMAAHC) was designed to integrate into the surrounding landscapes of the National Mall and the Washington Monument. The museum's broad, sweeping paths and open views are a reflection of the pastoral nature of the Washington Monument grounds. The plantings are layered with overstory trees native to the Southeast; perennials in shades of purple, blue, and white; and a lawn planted with over 450,000 purple crocuses that create a spectacular show each spring. The landscape's design echoes the museum's mission with powerful symbols of strength, resiliency, and optimism. Today, NMAAHC and its surrounding landscape stand as a memorial honoring African American history and culture within the larger story of America as told on the National Mall.  During your next visit, take a moment to walk the grounds or sit in the reading grove, and reflect on our diverse American story.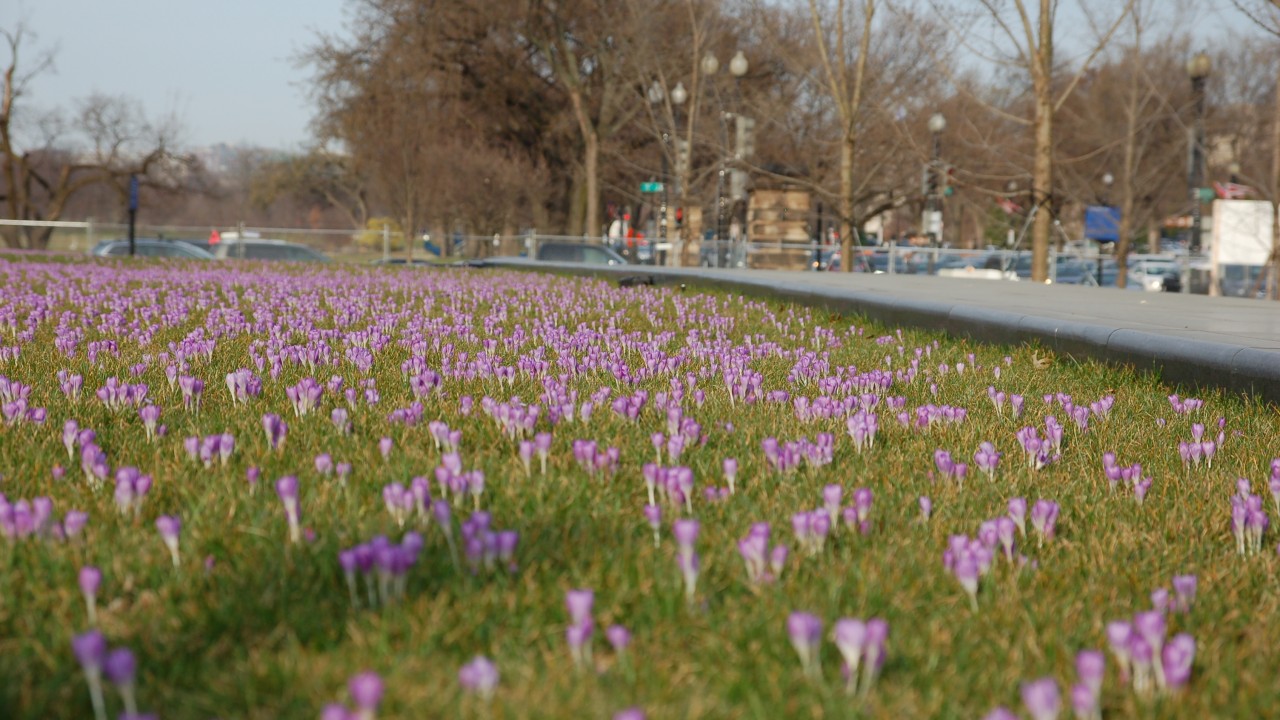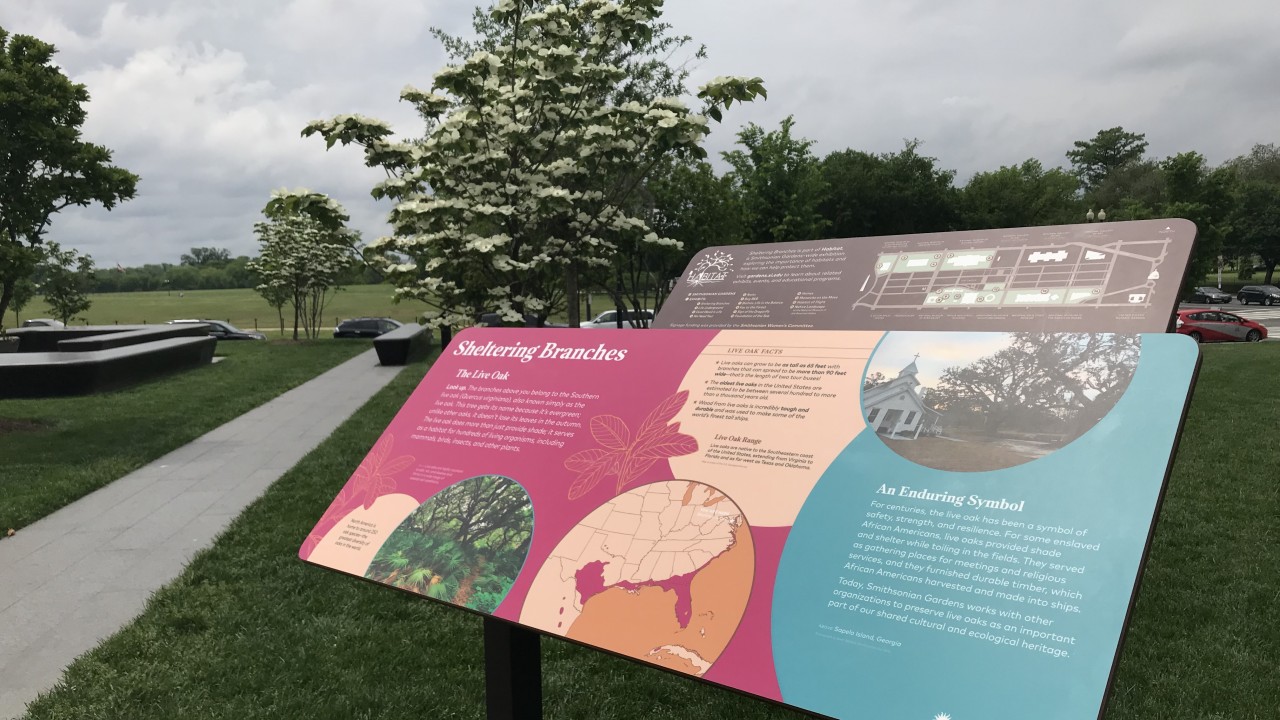 Sheltering Branches outside of the National Museum of African American History and Culture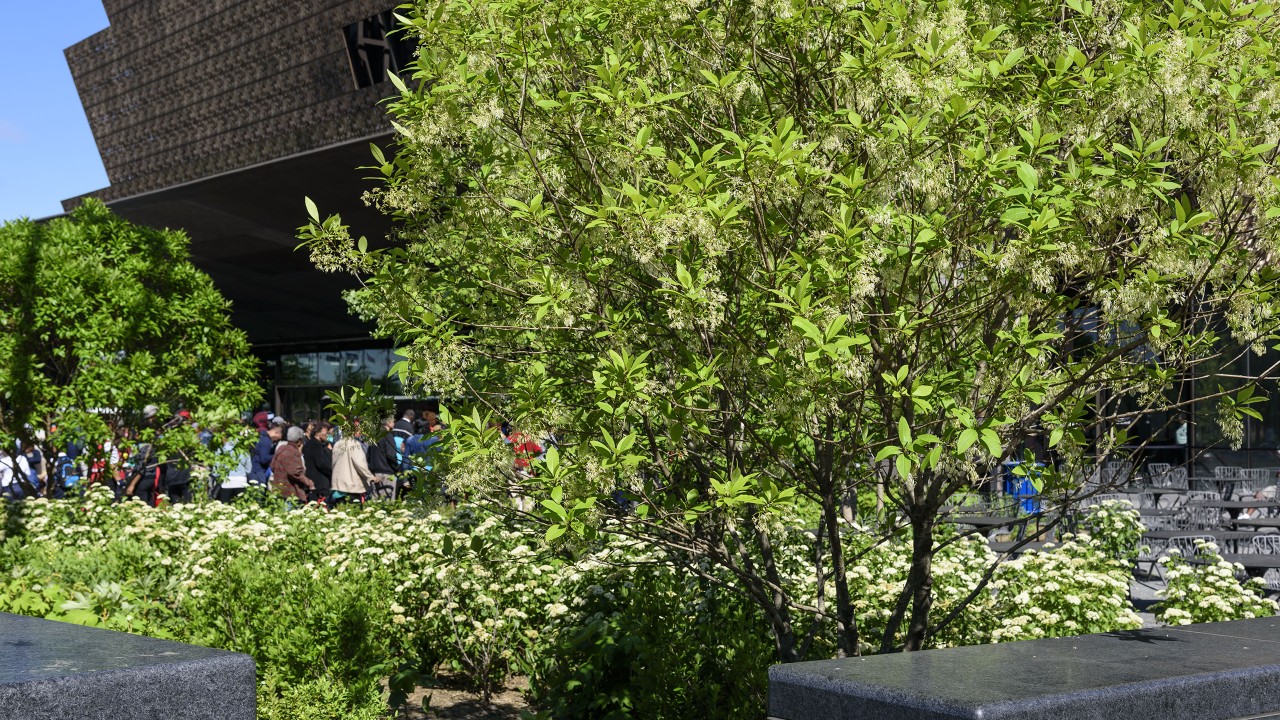 Sheltering Branches outside of the National Museum of African American History and Culture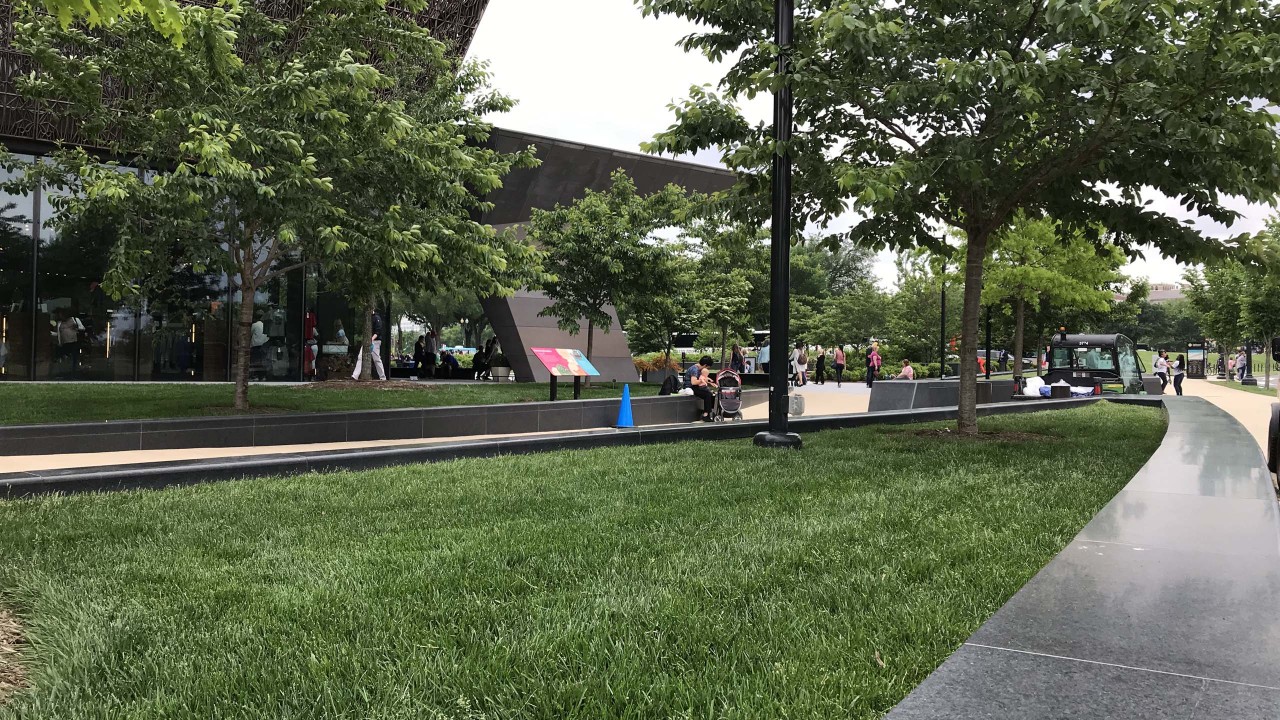 Sheltering Branches outside of the National Museum of African American History and Culture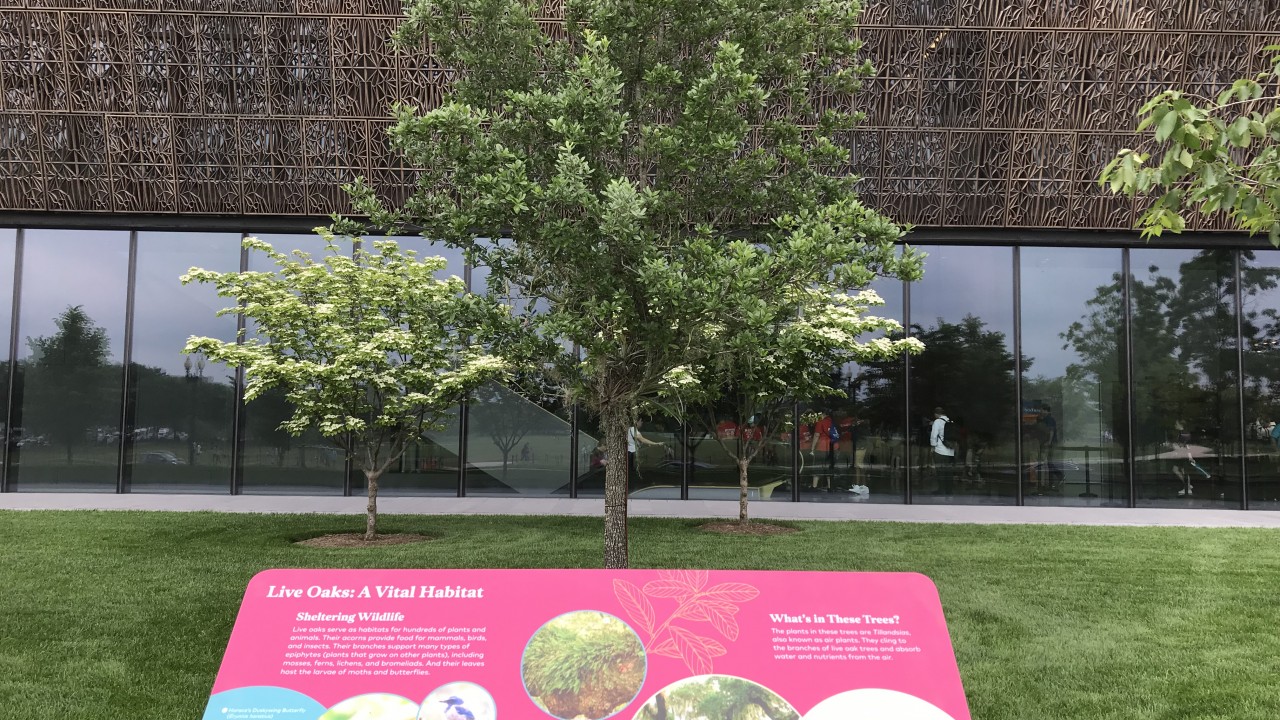 Sheltering Branches outside of the National Museum of African American History and Culture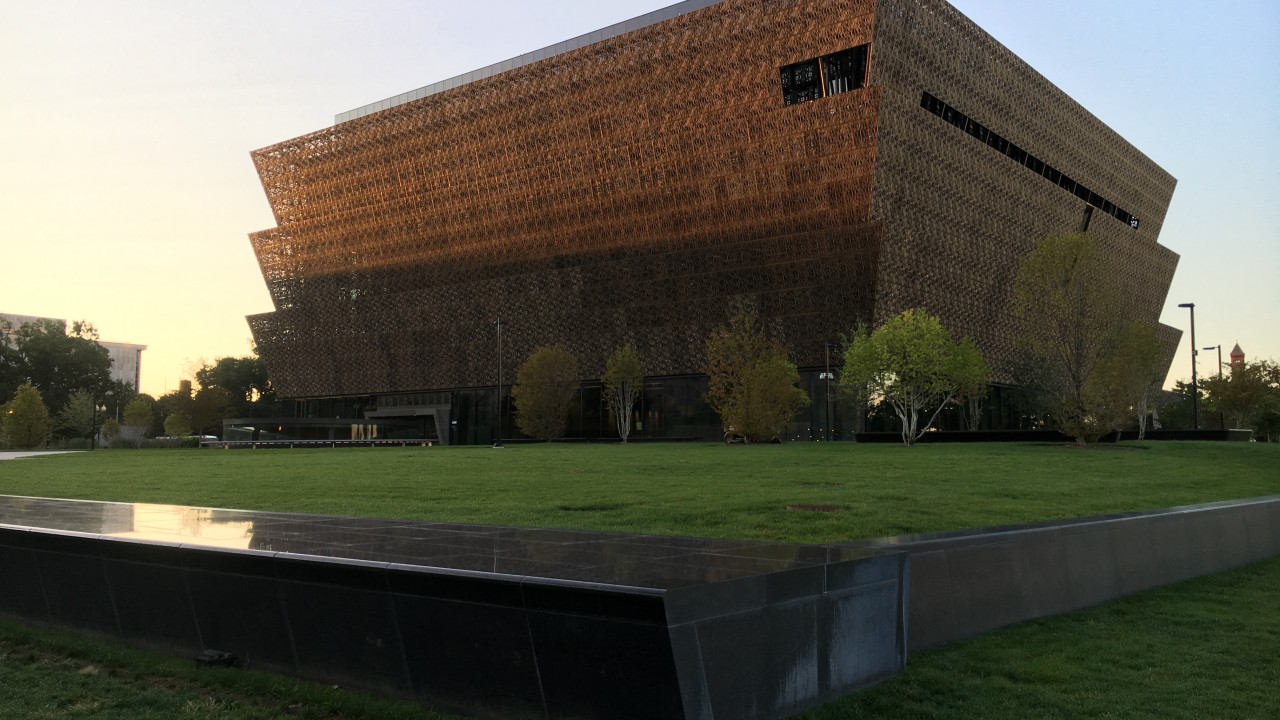 Previous
Next