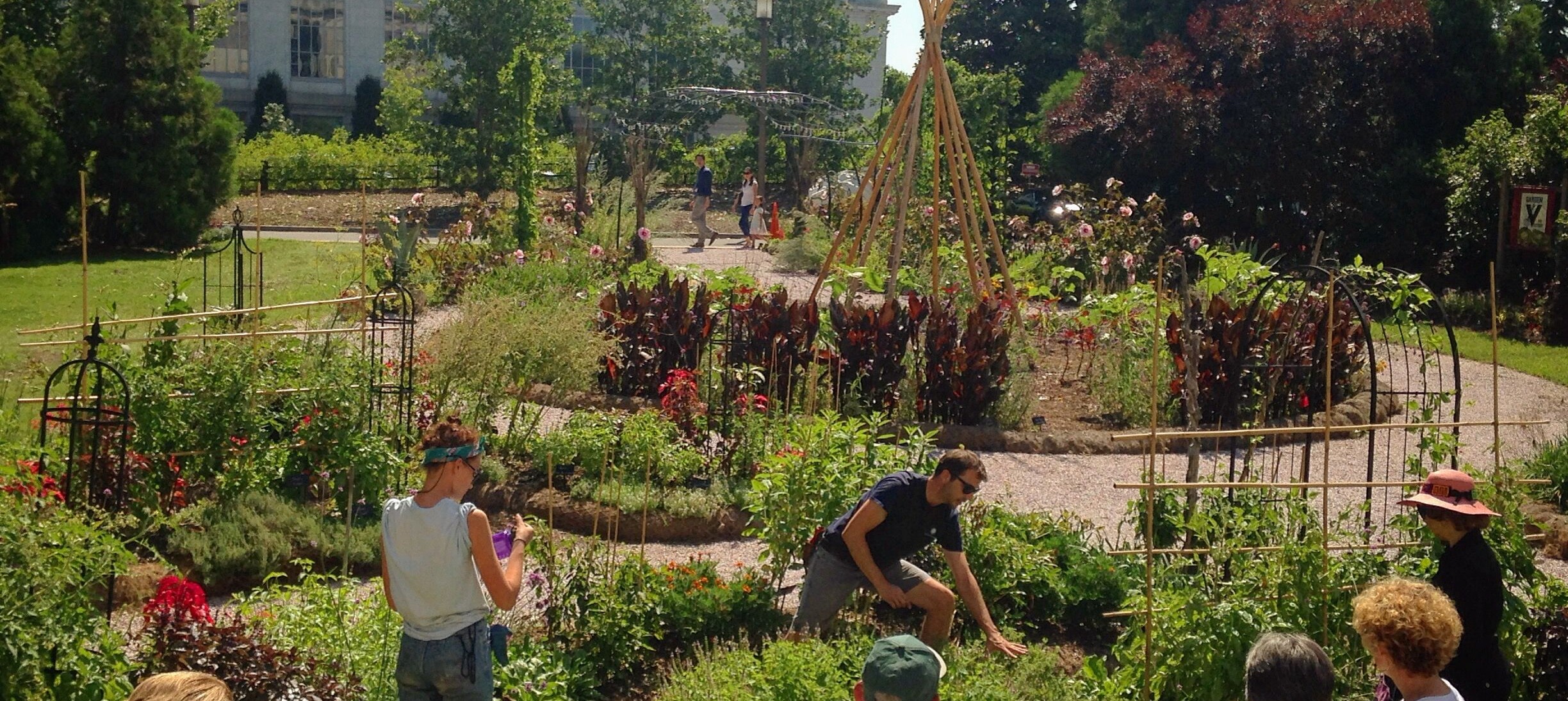 Victory Garden at the National Museum of American History
Food garden inspired by victory gardens of World War II.
The Victory Garden on the east side the National Museum of American History is a re-created World War II-era garden featuring "heirloom" vegetable and flower species available to gardeners through the 1940s. Throughout the war years, millions of victory gardens in all shapes and sizes—from window boxes to community plots—produced abundant food for the folks at home. The plantings in this re-created garden are rotated seasonally.
What Is a Victory Garden?
Victory gardens were vegetable gardens planted during the world wars in order to ensure an adequate food supply for civilians and troops. Government agencies, private foundations, businesses, schools, and seed companies all worked together to provide land, instruction, and seeds for individuals and communities to grow food. Throughout the World War II years, millions of victory gardens in all shapes and sizes produced abundant food for the folks at home. While the gardens themselves are now gone, posters, seed packets, catalogs, booklets, photos and films, newspaper articles, diaries, and people's memories still remain to tell the story of victory gardens.
The Smithsonian's Victory Garden emulates these WWII-style gardens by showcasing older heirloom varieties and their stories.
Discover More
Plan your visit to include the exhibition Within These Walls on the 2nd floor of the National Museum of American History. There you will find a two-and-a-half-story New England house, originally built in the 1700s. Discover the stories of five ordinary families who lived in the house over 200 years and experienced the great events of American history.
One story features Mary Scott and her family, who lived in this house during World War II and contributed to the war effort. View the kitchen where Mary Scott preserved vegetables grown in her victory garden. Part of Mary's support of the war was growing and preserving her own food, shopping with ration coupons, and saving tin cans, foil, and leftover fat for recycling into war material.
Learn about Mary's son Roy, who fought in the Pacific, her daughter Annie, who made war materials in a local factory, and her grandson Richard, who helped his grandmother in the victory garden and the kitchen.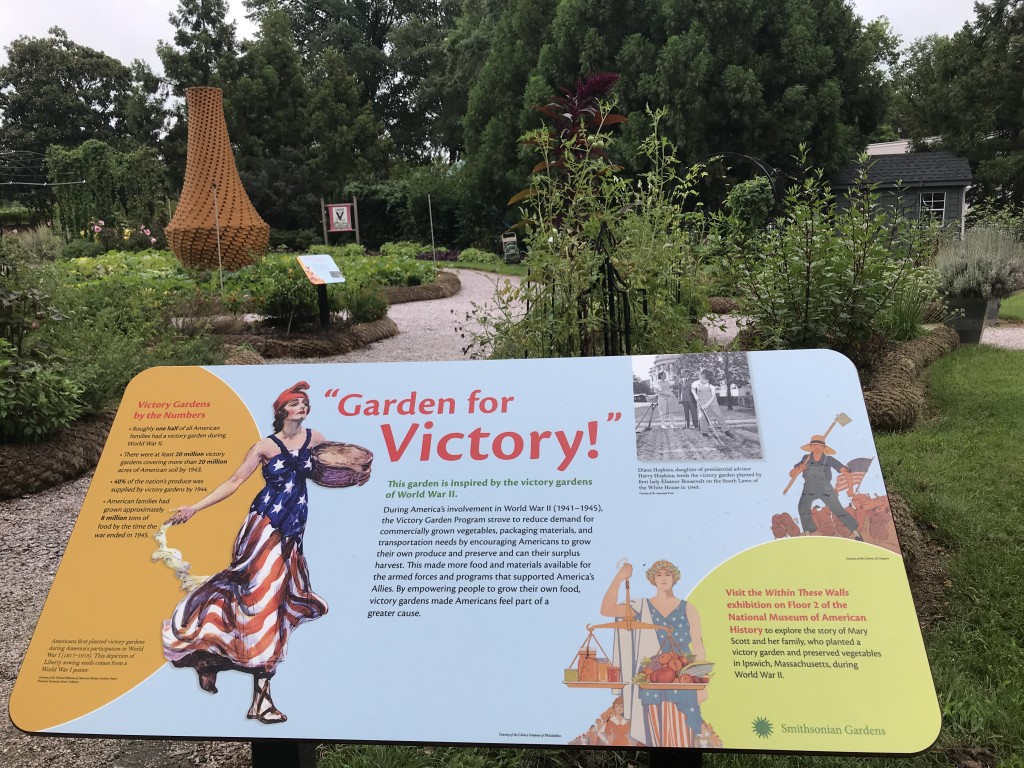 "Garden for Victory!"
During America's involvement in World War II (1941–1945), the Victory Garden Program strove to reduce demand for commercially grown vegetables, packaging materials, and transportation needs by encouraging Americans to grow their own produce and preserve and can their surplus harvest. This made more food and materials available for the armed forces and programs that supported America's Allies. By empowering people to grow their own food, victory gardens made Americans feel part of a greater cause.
Victory Gardens by the Numbers
Roughly one half of all American families had a victory garden during World War II.
There were at least 20 million victory gardens covering more than 20 million acres of American soil by 1943.
40% of the nation's produce was supplied by victory gardens by 1944.
American families had grown approximately 8 million tons of food by the time the war ended in 1945.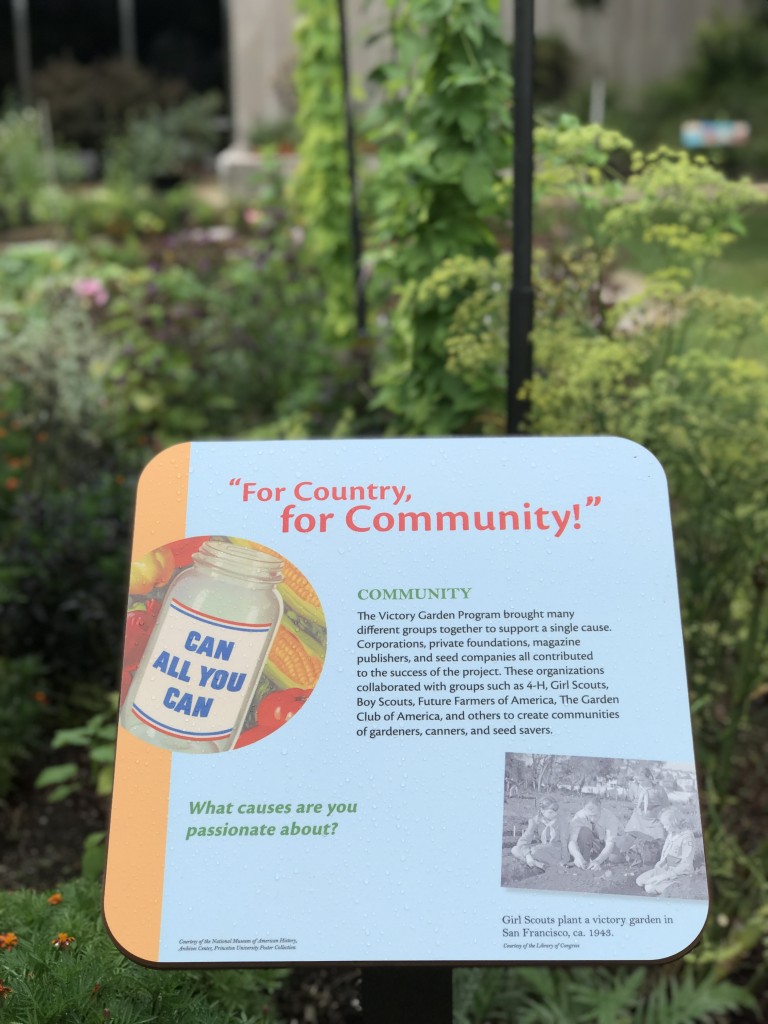 "For Country, for Community!"
The Victory Garden Program brought many different groups together to support a single cause. Corporations, private foundations, magazine publishers, and seed companies all contributed to the success of the project. These organizations collaborated with groups such as 4-H, Girl Scouts, Boy Scouts, Future Farmers of America, The Garden Club of America, and others to create communities of gardeners, canners, and seed savers.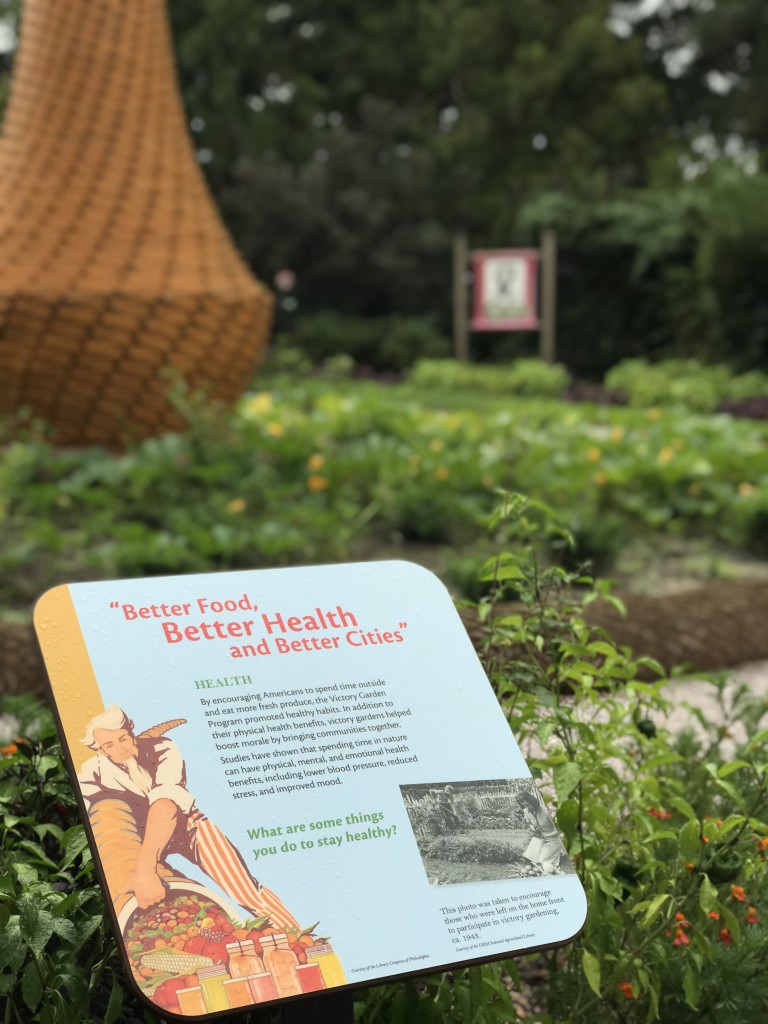 "Better Food, Better Health, and Better Cities"
By encouraging Americans to spend time outside and eat more fresh produce, the Victory Garden Program promoted healthy habits. In addition to their physical health benefits, victory gardens helped boost morale by bringing communities together.
Studies have shown that spending time in nature can have physical, mental, and emotional health benefits, including lower blood pressure, reduced stress, and improved mood.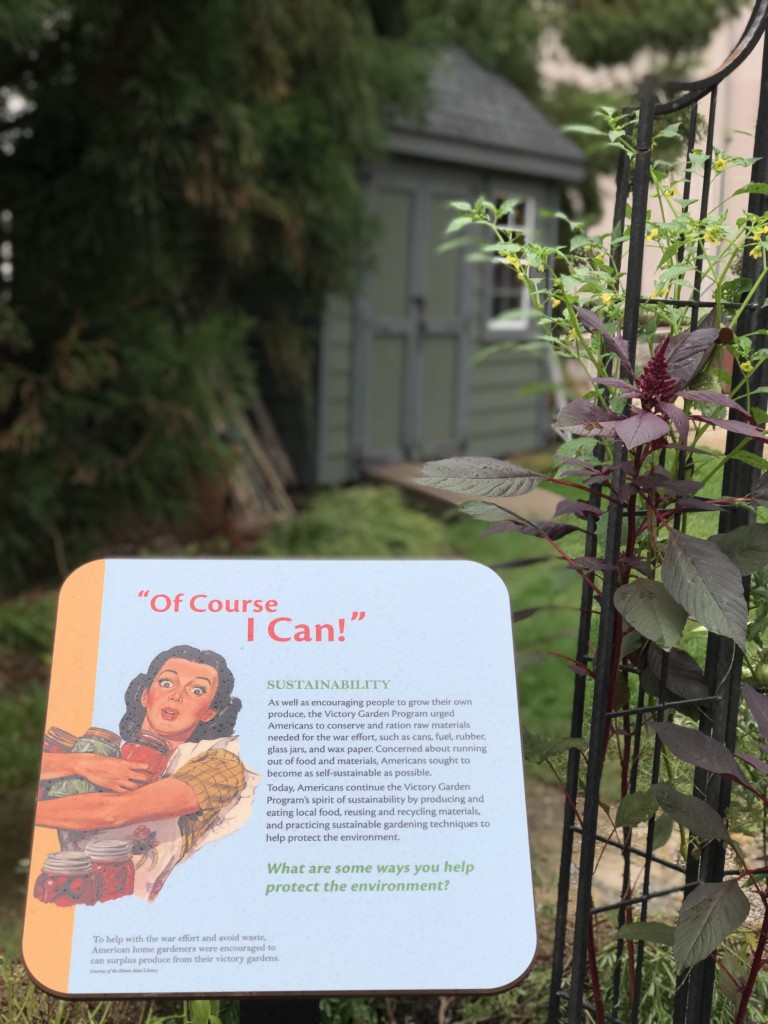 "Of Course I Can!"
As well as encouraging people to grow their own produce, the Victory Garden Program urged Americans to conserve and ration raw materials needed for the war effort, such as cans, fuel, rubber, glass jars, and wax paper. Concerned about running out of food and materials, Americans sought to become as self-sustainable as possible.
Today, Americans continue the Victory Garden Program's spirit of sustainability by producing and eating local food, reusing and recycling materials, and practicing sustainable gardening techniques to help protect the environment.
Mortgage Lifter Tomato
Solanum lycopersicum
Solanaceae
During the 1930s, "Radiator Charlie," a mechanic in West Virginia, bred these tomatoes by crossing four popular varieties, resulting in a giant tomato perfect for slicing and preserving. He named his new cultivar "Mortgage Lifter" because after six years selling plants for $1 each, he was able to pay off his $6,000 mortgage, an especially impressive feat during the Great Depression.
Italian Frying Pepper
Jimmy Nardello Pepper
Capsicum annuum
Solanaceae
When the Nardello family immigrated to Connecticut from Italy in 1887, they brought a few pepper seeds with them. Jimmy, one of eleven Nardello children, started growing these seeds, eventually donating them to Seed Savers Exchange. An Italian frying pepper, Jimmy Nardello peppers are good dried, frozen, pickled, canned, or fresh.
Sweet Potatoes vs Yams
Beauregard Sweet Potato
Ipomea batata
Convulvaceae
Now one of the most popular commercial sweet potato varieties, Beauregard was originally developed at Louisiana State University for higher yield and disease resistance. Even though we often use the words "sweet potato" and "yam" interchangeably, they are distinct crops. Sweet potatoes, which are in the same family as morning glories, originated in South America and come in a variety of colors, from orange to purple to white. Yams, on the other hand, originated in Asia and Africa and tend to have dark exteriors and white or light purple insides.