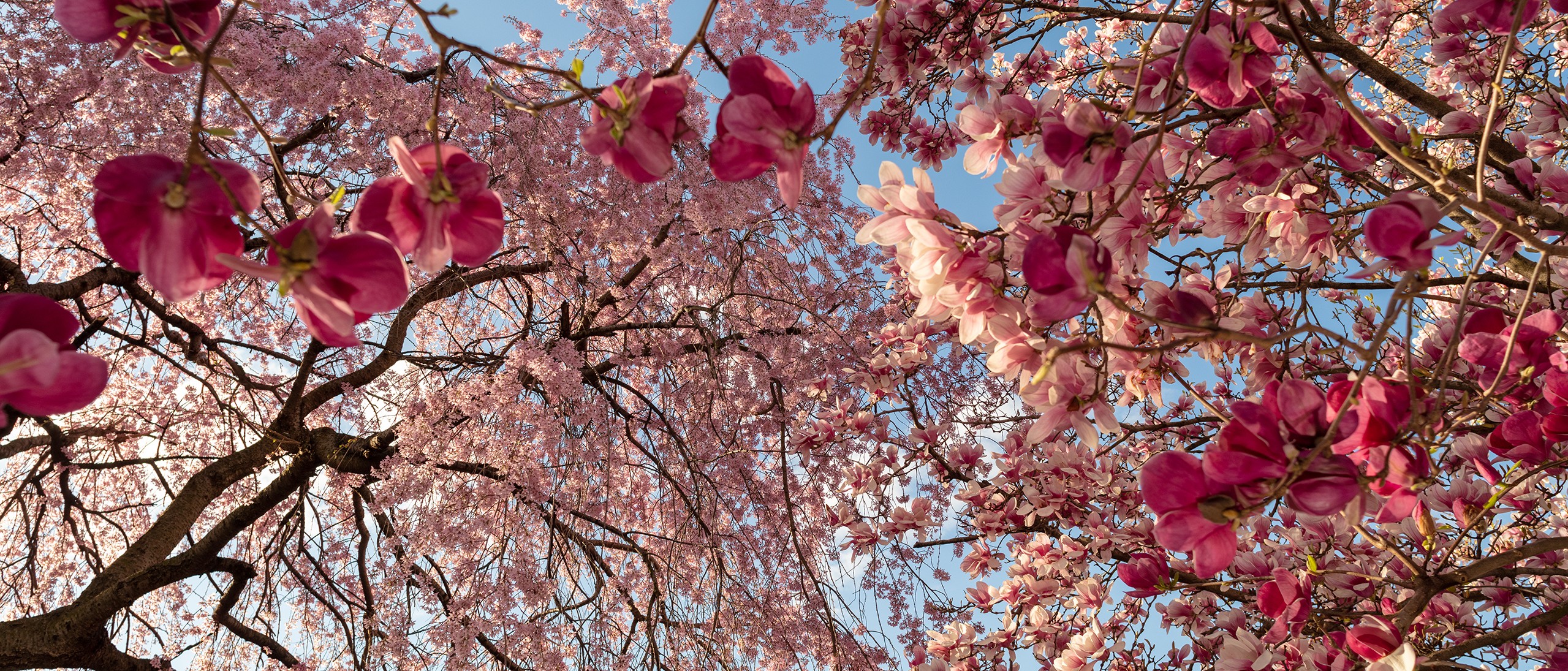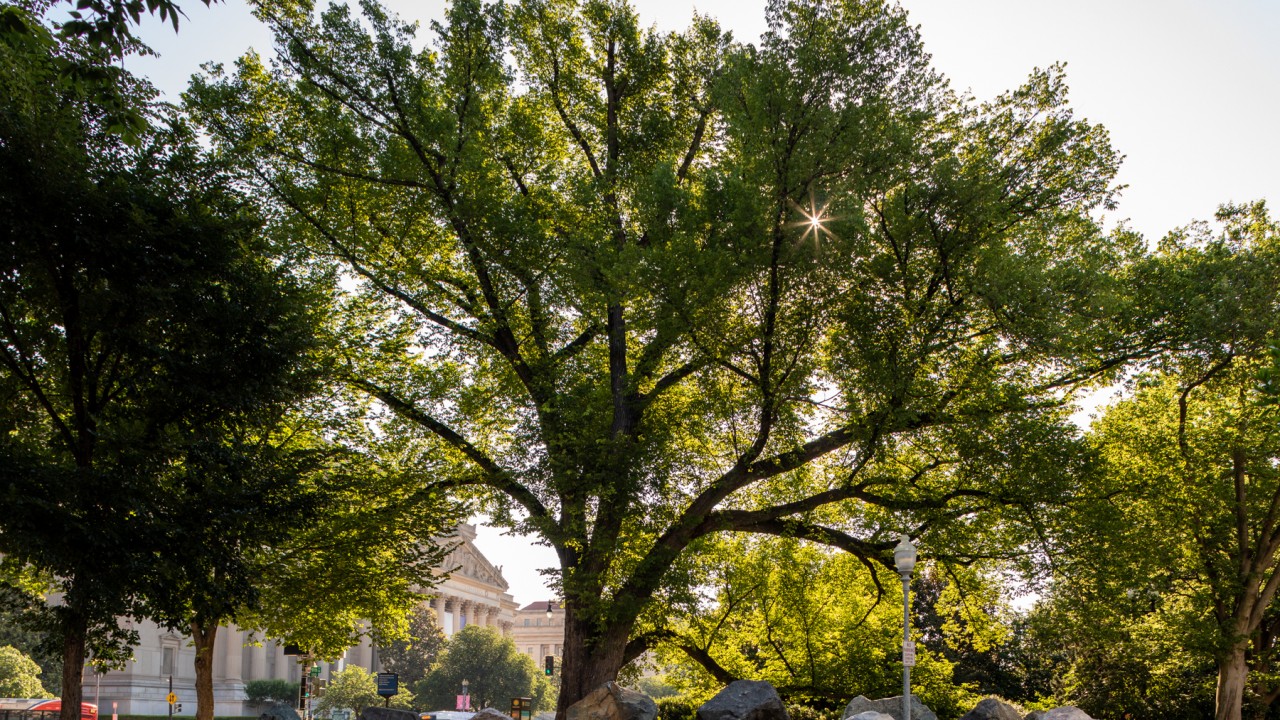 American elm (Ulmus americana) in summer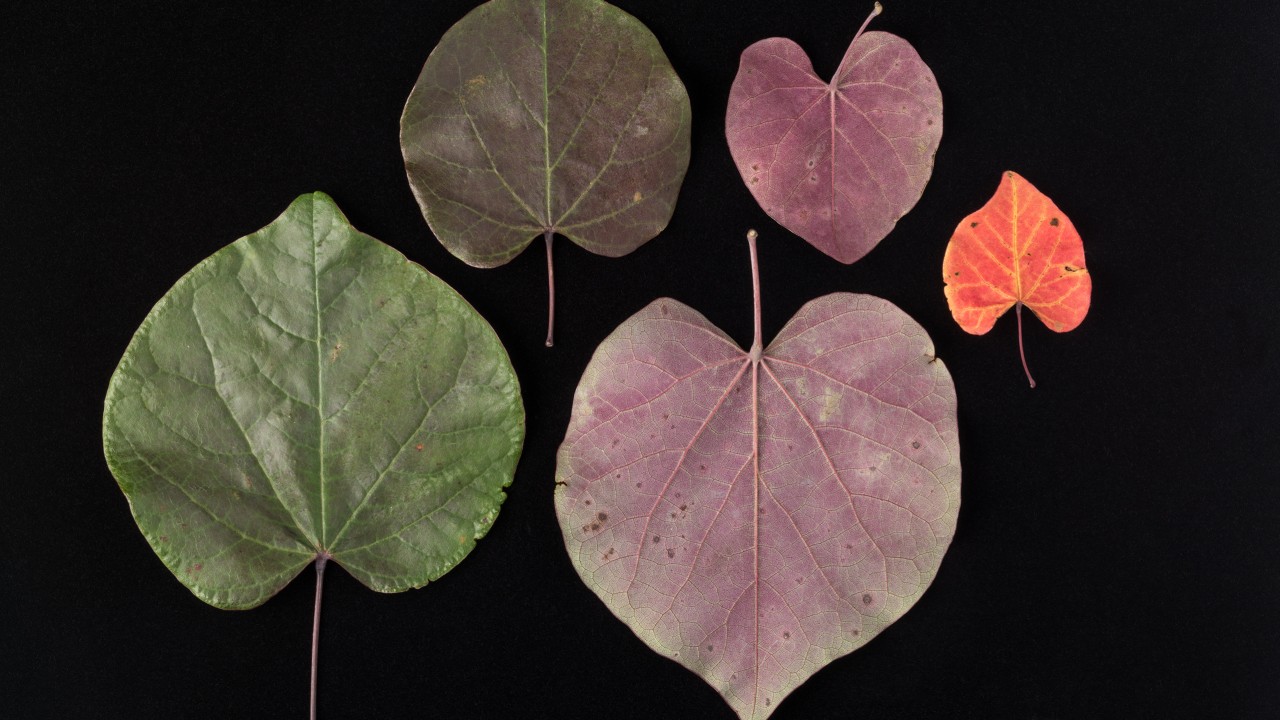 Spring leaves of a redbud cultivar (Cercis canadensis 'Forest Pansy')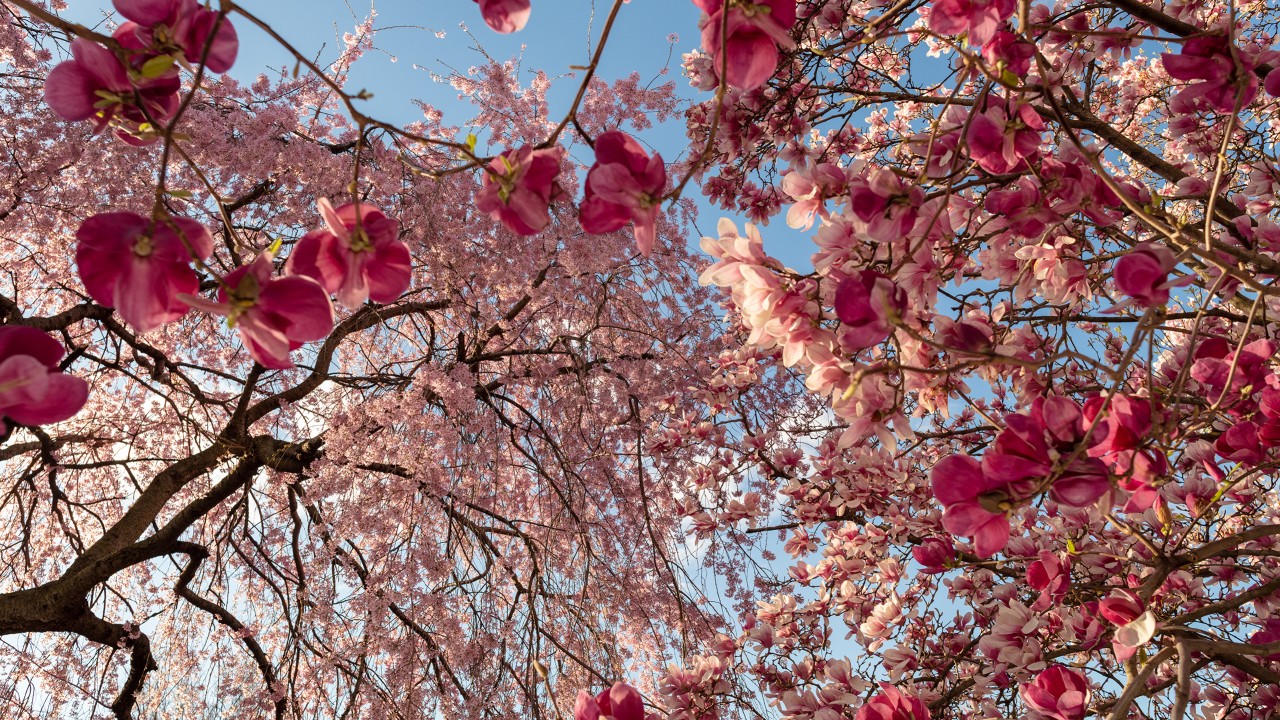 Weeping cherry blossoms (Prunus subhirtella 'Pendula') and saucer magnolias (Magnolia × soulangeana).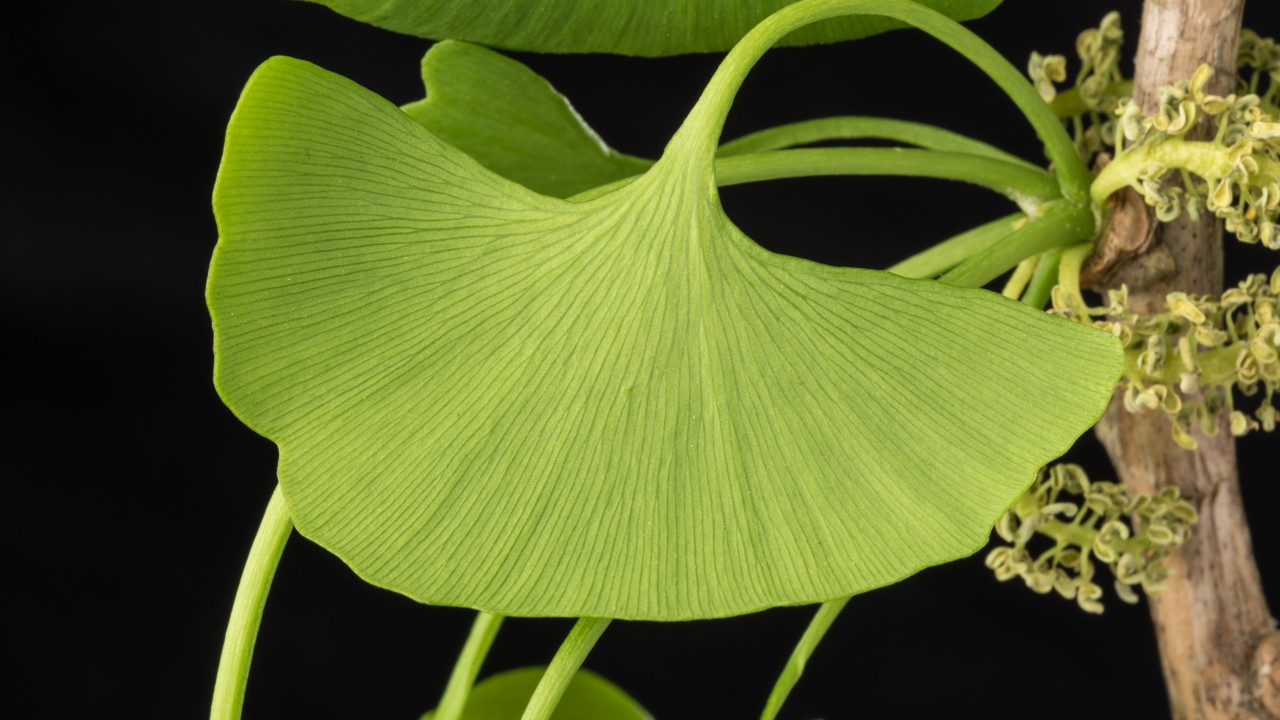 Back of ginkgo (Ginkgo biloba) leaf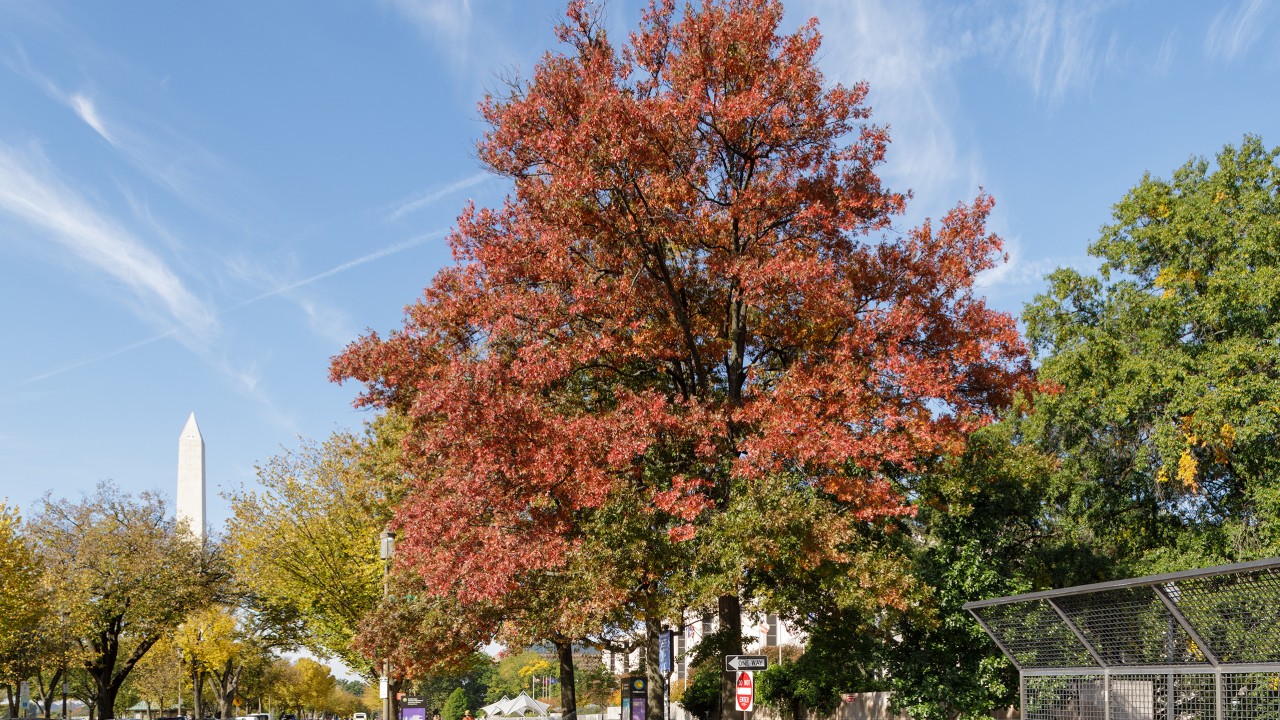 Pin oak (Quercus palustris) in the fall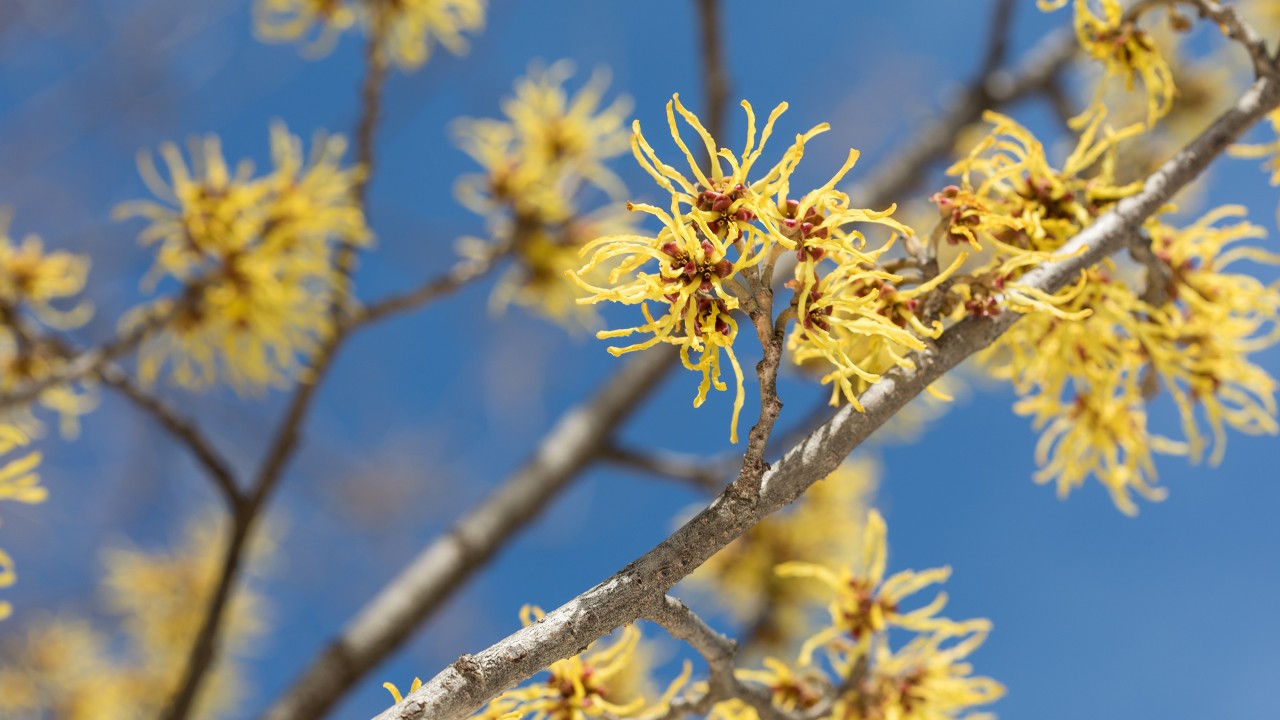 Flowers of witch hazel cultivar (Hamamelis × intermedia 'Arnold Promise')
Previous
Next
Collection Strengths
Native species are well represented in the Smithsonian Gardens Tree Collection with numerous examples of elms, oaks, maples, sweetgums, pines, junipers, dogwoods, redbuds, fringetrees, birches, hickories, hollies, magnolias, and baldcypress trees. In addition, several exotic species, hybrids, and cultivated selections add to the diversity and interest of the collection. Some of these include saucer and hybrid magnolias, Japanese flowering cherries, crabapples, Hinoki cypresses, Gingkos, Zelkovas, and katsuras as well as exotic species of pines, maples, dogwoods, magnolias, and others. Tree species selection is targeted to complement each of the garden designs across Smithsonian museums and support sites, while showcasing the diversity of trees suitable for the Mid-Atlantic region.
Selected trees of interest include:
Featured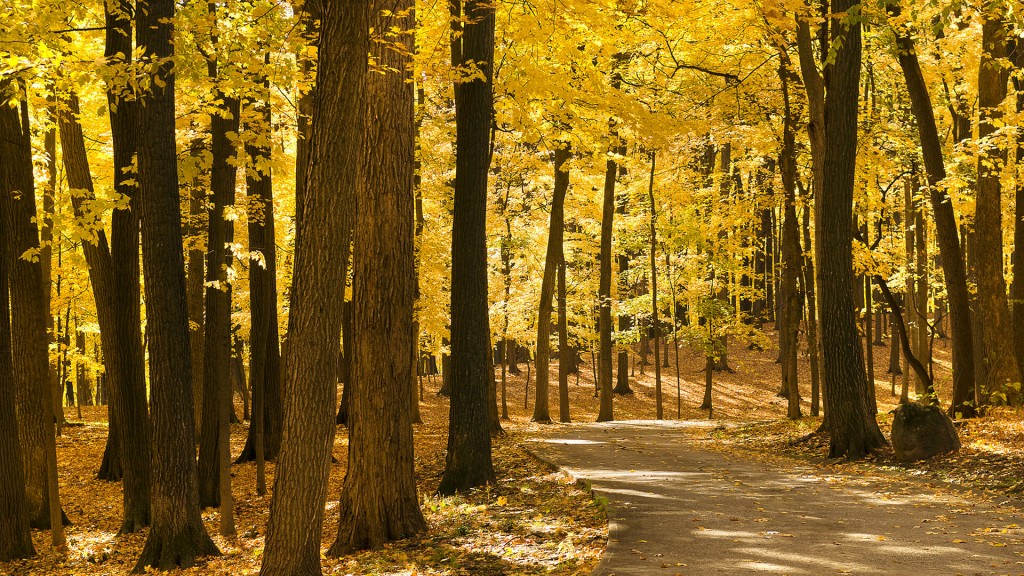 Download these scenes from Smithsonian Gardens to use as your desktop background, or on your next Zoom meeting!