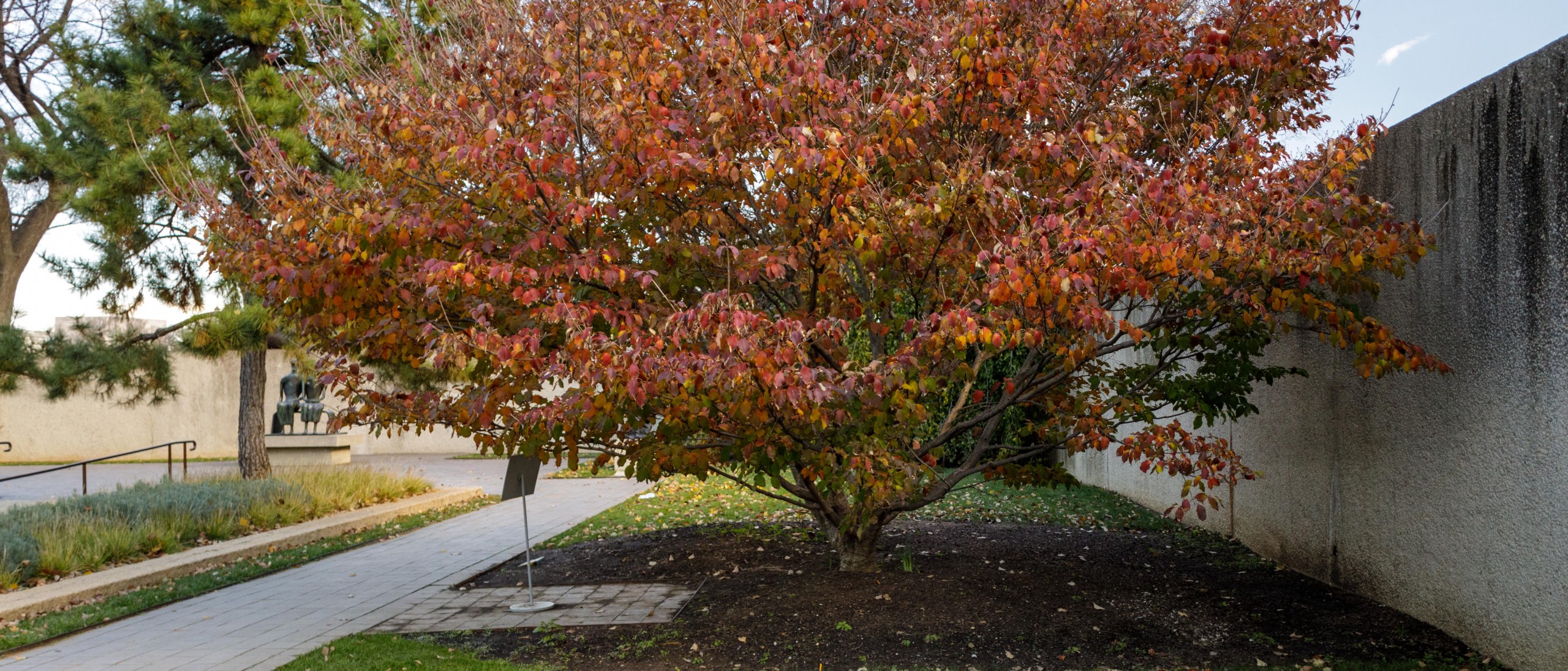 Yoko Ono's Wish Tree for Washington, D.C.
One of the many sculptures in the Hirshhorn Museum's sunken garden is actually a living tree. Tucked along the northern wall of the garden is a Cornus kousa, known as a Kousa Dogwood. This tree was a gift from artist Yoko Ono in 2007. Every summer visitors have the opportunity to write their wishes on tags and hang them from this tree. In the 'off-season' visitors are invited to whisper their wishes to the tree. Periodically throughout the course of the summer, Hirshhorn museum staff remove the wishes and send them to Ono's "Imagine Peace Tower" in Reykjavik, Iceland. The wishes from this tree join millions of other wishes from trees around the world to become part of Ono's global peace project.
Uniquely, this tree is part of the Hirshhorn Museum's permanent accessioned art collection as well as the Smithsonian Gardens Tree Collection.